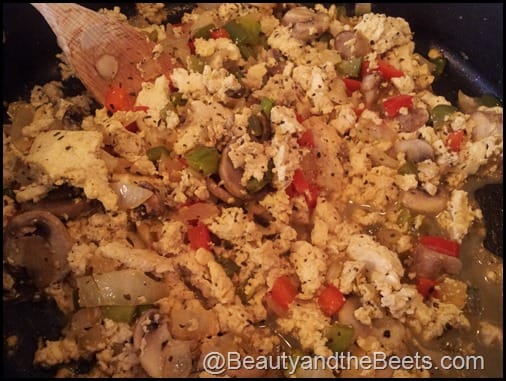 Welcome to Vegan Monday! This week I am making Scrambled Tofu with Peppers and Mushrooms. This is a great dish for a healthy Vegan breakfast. Tofu is just so amazing and so versatile- it will take the flavor of whatever you are making with it. In this case, the tofu took on the tangy and spicy flavor of the curry powder and had the texture and consistency of scrambled eggs but without the cholesterol.
I made a batch of this and took it with me to work everyday this past week. I just can't get enough of that curry flavor!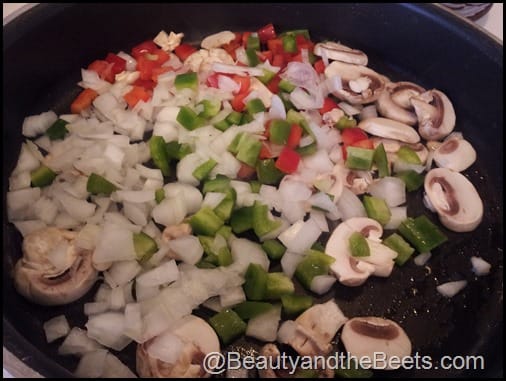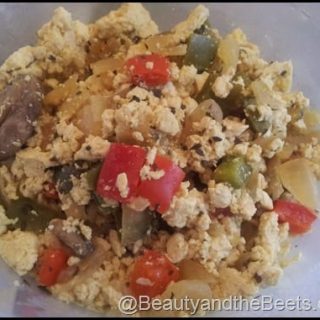 Scrambled Tofu with Peppers and Mushrooms
Great for breakfast, make ahead of time and heat up for a quick breakfast.
Ingredients
1 teaspoon canola oil
1 small onion
1/2 small green bell pepper,, cored, seeded and chopped
1/2 medium red bell pepper,, cored, seeded and chopped
6 mushrooms,, chopped
1 16-ounce pkg extra-firm or firm tofu, drained and mashed with a fork
1 tbsp mirin
1 tbsp low-sodium tamari
t tsp dried basil
1/2 tsp granulated garilc
1/2 tsp curry powder
pepper to taste
Instructions
Heat oil in a large skillet over medium-high heat, Add onions, peppers and mushrooms and cook until softened, 4 to 5 minutes. Stir in tofu, mirin, tamari, basil, garlic and curry powder.
Reduce heat to medium and cook for 5 minutes, stirring frequently. Sprinkle with pepper an serve.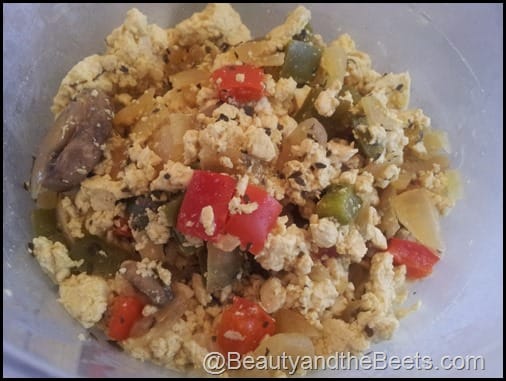 What are you making this Vegan Monday?