Se7en (pronounced seven) Bites Bake Shop is on a cozy little corner near the Orlando Executive Airport. Though the bakery is painted in a bright green color, it would be easy to pass it by. And that would be a shame for you to miss it. There is no sign, just a tiny sandwich board out front. However, if you know to look for it, there is a large painting on the side of the building stating "Come on in and let us fill your pie hole." Cute.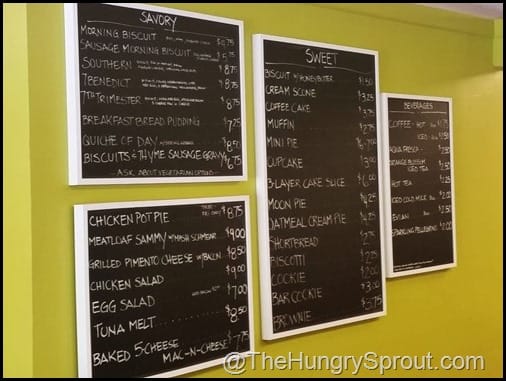 Walking inside I immediately understood why all my foodie friends have been raving about this place. The atmosphere is trendy and cozy. The menu is written on chalkboards behind the counter, easy to see and easy to navigate.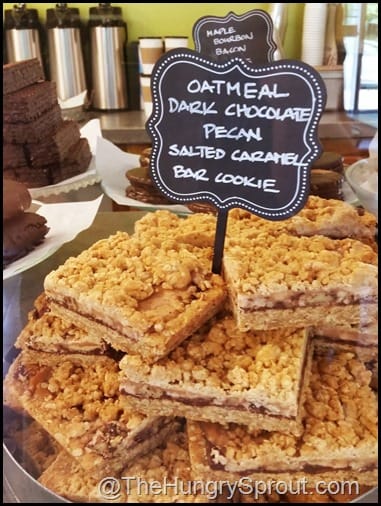 There's a side for sweet items and a side for savory stuff. The latter includes things like a Grilled Pimento Cheese Sandwich or a Meatloaf Sammy. The sweet side is on display next to the register- oversized homemade knockoffs of Little Debbie Nutty Bars and Swiss Cake Rolls nestled among a tray of Oatmeal Dark Chocolate Pecan Salted Caramel Bar Cookies. It's a really big name for a really big cookie.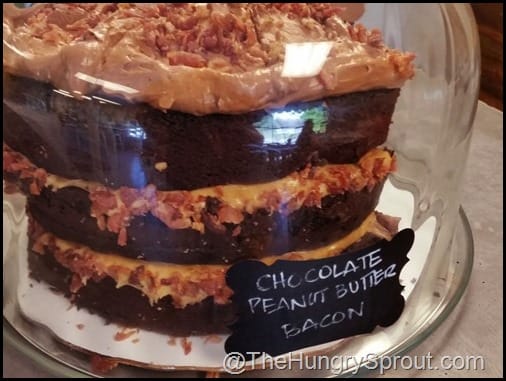 We arrived just after opening on a Sunday morning and there was already a line. We were hungry and our eyes were bigger than our bellies. I want one of everything please. The Chocolate Peanut Butter Bacon Cake was calling my name. However, since I don't eat bacon I had to respectfully ignore its cries.
I ordered the Se7en Benedict– a fried green tomato and an over medium egg on top of a buttermilk garlic biscuit and smothered in a peppercorn hollandaise sauce. Wow. It was quite large. It was quite delectable. It was savory. It was Heavenly. It is normally also made with smoked bacon but since we don't do the meat thing, the staff was more than happy to omit the bacon. It was delicious enough without the pork but I imagine a bacon lover (a.k.a. most of America) would love this.
My benedict was served with a side of their Cheddar Chive Grits. I am normally not a big fan of grits as I often find them to be flavorless and watery. However, the Se7en Bites version was thick, hearty and filled with mouth popping flavor. Fried green tomatoes and cheddar chive grits in the same meal? Yes please!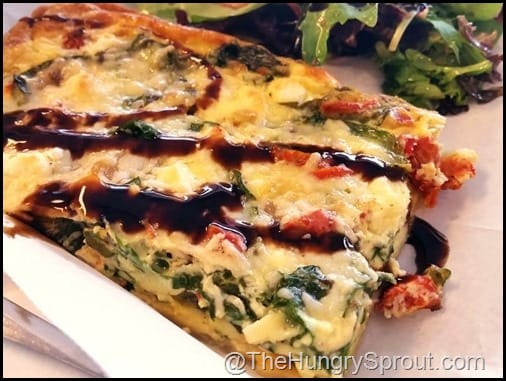 Chad, my dining partner in crime, ordered the Quiche of the Day with sundried tomatoes, spinach and feta. It was a pretty large piece of pie served with a side of tossed greens. The quiche itself was incredibly savory and delicious. There was way more egg and veggie filling than crust and that was perfect.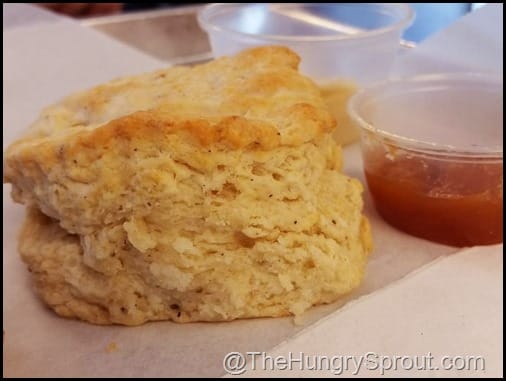 He also ordered a side biscuit with honey butter and peach jam. He loved it. The biscuit was fluffy and golden and the peach jam was amazing.
While we passed on the Chocolate Bacon Cake, we couldn't pass up those Oatmeal Dark Chocolate Pecan Salted Caramel Bar Cookie. It was definitely big enough to share, especially after having an actual breakfast. Everything you see in its name is everything we tasted with every bite. It was super sweet and left me feeling happy. How can you go wrong starting your day with this?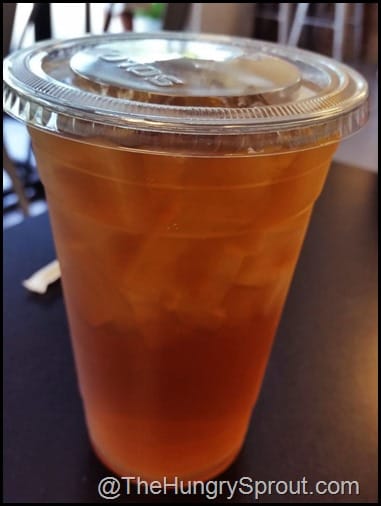 I complimented my visit with an order of the Orange Blossom Iced Tea which you can have sweetened or unsweetened. Sweet means a shot of their simple syrup. If an exotic tropical vacation had a flavor, this iced tea was it.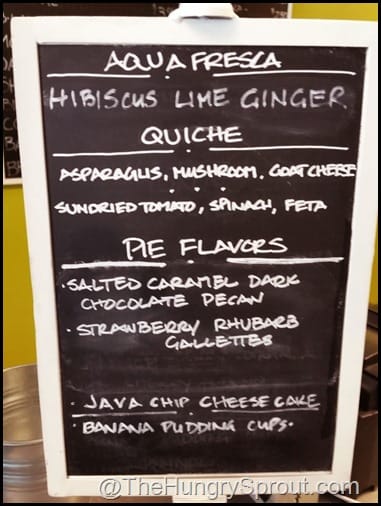 Service was very friendly. The owner, Trina Gregory-Probst (who is also iconically painted on the side of the shop) is very hands on. Her cheerful disposition filled the room as she brought orders out to her guests, checked on other diners and happily accepted compliments and smiles all around. Everyone else on the staff seemed truly happy to be there. That says a lot about a place. That happiness is contagious and it all starts at the top. Trina is truly a gem. Though I didn't get to talk to her she was certainly out and about and easily accessible. I have a feeling nobody leaves there unsatisfied, ever. Trina probably won't have it.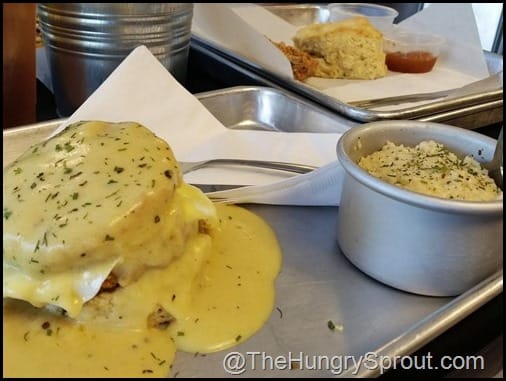 I have a feeling Se7en Bites Bake Shop will do for the Orlando bakery scene the same that 4Rivers has done for the city's reputation of producing great BBQ. Orlando is finally becoming a star on the Foodie map. And we have a gem like Trina and her talented staff to thank.
Se7en Bites Bakery Facebook page