Who wants a super easy 3-ingredient recipe for Smoked Salt Chickpeas?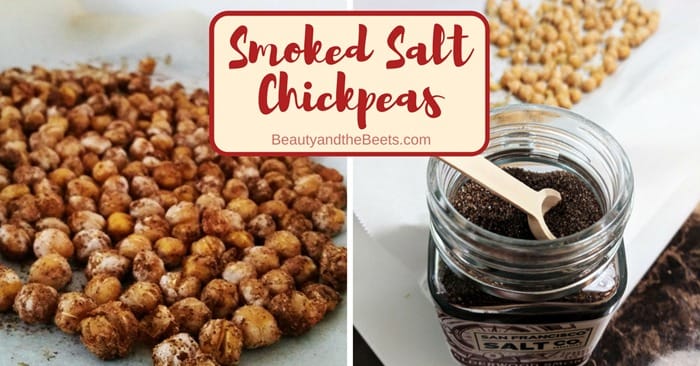 This girl (me) is not one for sweets. I am more of a salty girl and like my potato chips and veggies more than cupcakes and fruit. However, one cannot snack on potato chips alone. Well, I can, but I would like to think I can restrain myself after one chip. Maybe after just two. <Sigh>
Well, since I can't live on just potato chips, I have to find alternative salty treats. In the past I have made Easy Spicy Roasted Chickpeas and they are a hit in my house.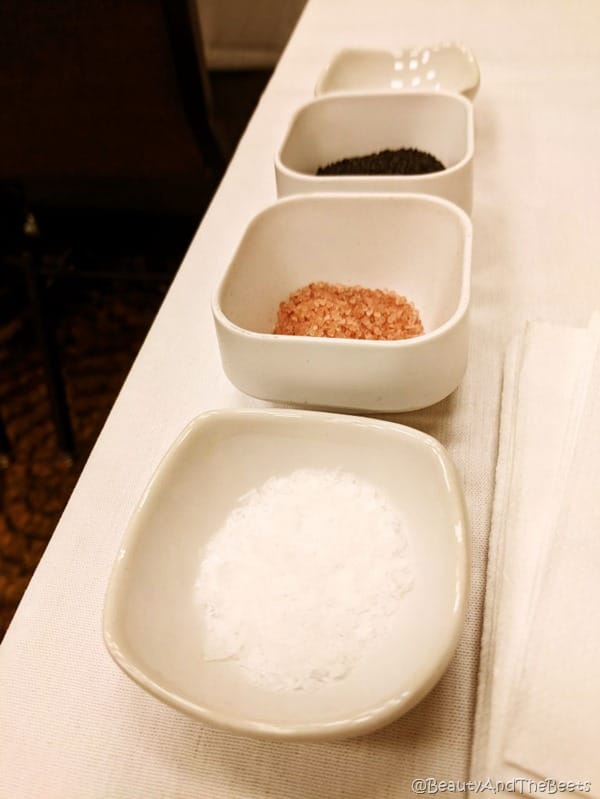 Earlier this year I attended a honey and salt tasting workshop in Utah where I learned about a variety of accent and cooking salts. It was at this workshop that I was first introduced to smoked salts. Just as meats are smoked over different woods, salts are also. There are a variety of salts ranging from applewood and alderwood, to cedar and hickory smoked.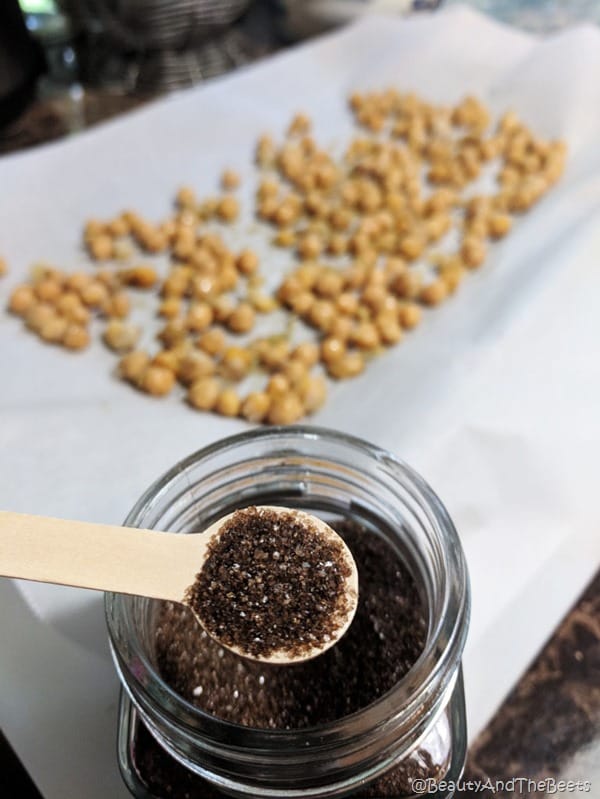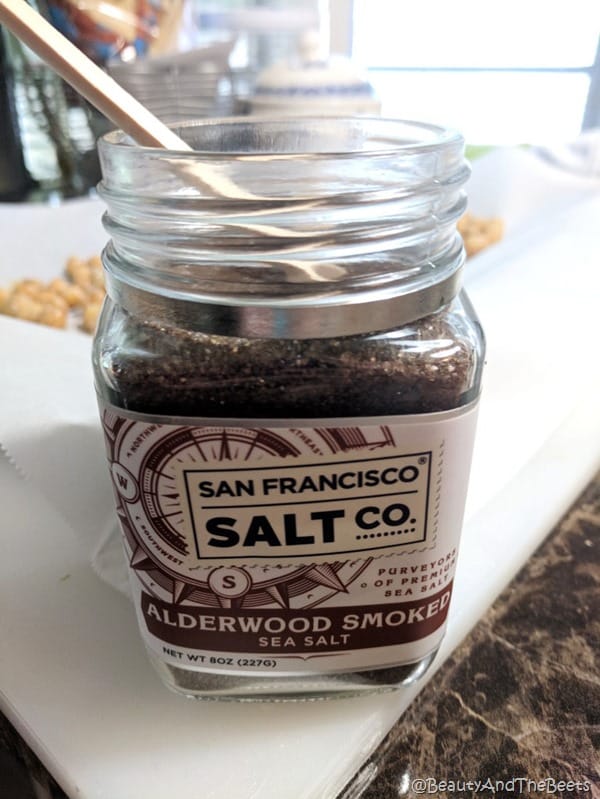 I ordered this Alderwood Smoked Salt from the San Francisco Salt Company from Amazon for a recipe I was making. The recipe was for a Mint Pea Soup with Smoked Bacon and I wanted to trade the bacon for chickpeas. The easiest way to "smoke" the chickpeas was roasting them with smoked salt (as opposed to roasting the chickpeas on a wooden plank). The result was quite pleasing and made an excellent garnish in the soup.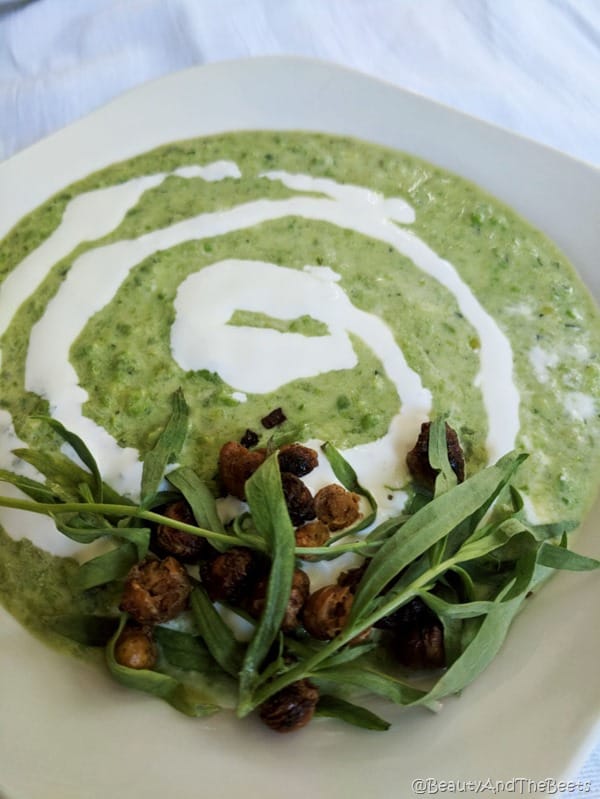 I did make a big batch of the Smoked Salt Chickpeas and snacked on what I did not use in the soup. The Smoked Salt Chickpeas were a great alternative to the potato chips I so dearly love.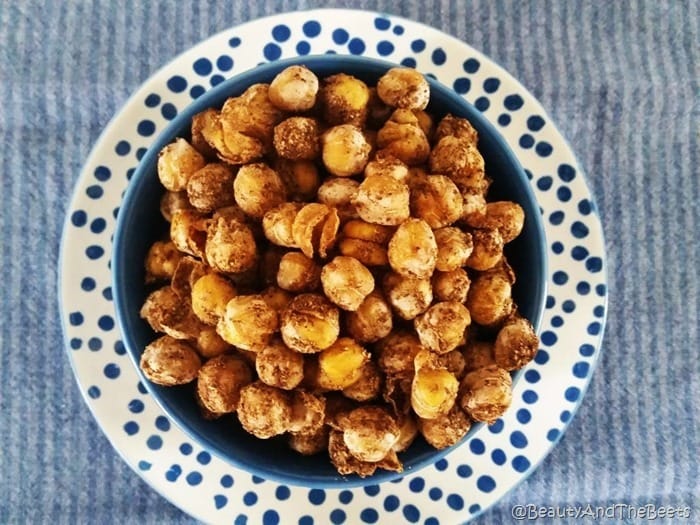 The recipe is incredibly simply. The trick is to dry the chickpeas as much as possible using a lint free kitchen towel along with a quick zap in the microwave. Once the Smoked Salt Chickpeas are roasted, store in an airtight container for up to a week.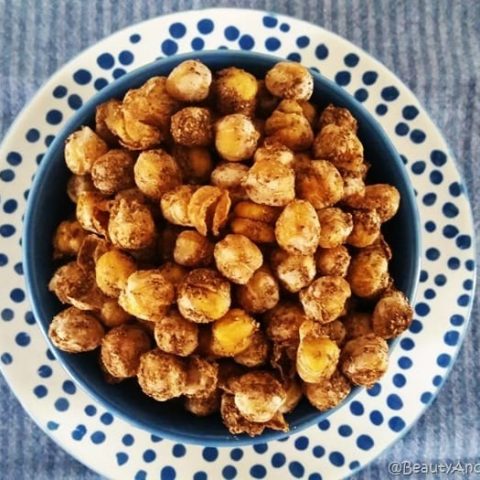 Smoked Salt Chickpeas
Smoked Salt Chickpeas are wonderful on their own as a healthy snack, or used as a garnish for soup.
Ingredients
1 15.5 oz. can chickpeas
2 tbsp. extra virgin olive oil
Instructions
Preheat the oven to 450° Rinse and drain the chickpeas. Spread the chickpeas out on a non linty kitchen towel and blot the chickpeas dry as mush as possible. Place the chickpeas in a microwave safe dish and zap for about 60 seconds in the microwave to further dry the chickpeas.
Add the chickpeas to a medium sized bowl, add the olive oil and the smoked salt. Mix well.
Spread the chickpeas in a single layer on the parchment lined baking sheet and place in the oven.
Roast the chickpeas for 20 minutes. After 20 minutes, taste a chickpea and if they are not fully crunchy inside, cook for an additional ten minutes.
Serve immediately or store in an airtight container for up to a week.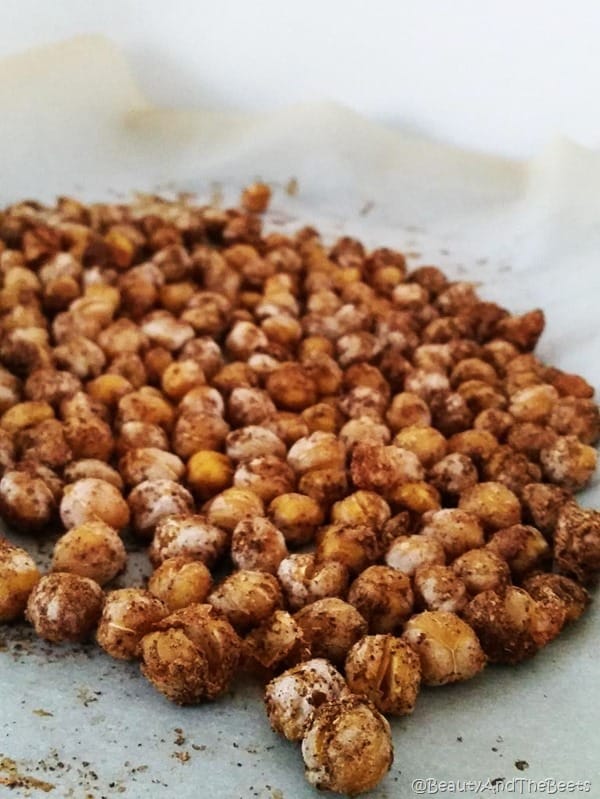 *This post may contain affiliate links which are of no additional cost to you, the reader. As always, thank you for your support.*