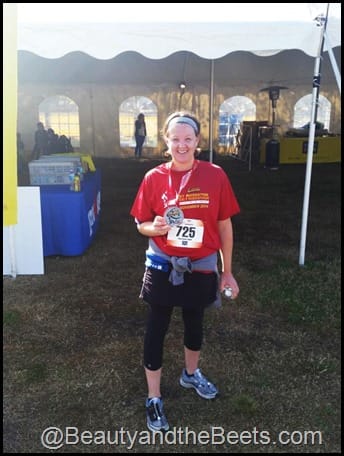 I completed the St. Augustine Half Marathon this past Sunday- my third half. We spent the weekend up in St. Augustine- one of my most favorite cities ever and less than a two hour drive from Orlando. I knew this was going to be one of my very last races before surgery in early December to fix a bad bone in my left foot. After the surgery I am not expected to walk for at least 6 weeks so I was more nervous than normal because just walking on my foot has been quite painful lately. I wasn't worried about running a personal best this time- I just wanted to finish the race.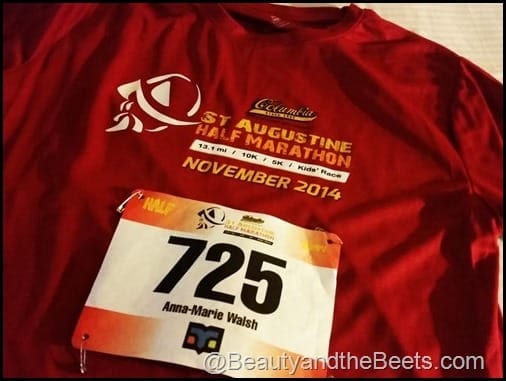 We left Orlando Saturday morning and went straight to the race expo to pick up my T-shirt and bib. We then spent a quiet evening at the hotel Saturday night and fell asleep early. When the alarm sounded at 5am I was up and ready to go. Sort of. Well, not really. I knew it was a bit chilly outside and the hotel room was so warm and cozy.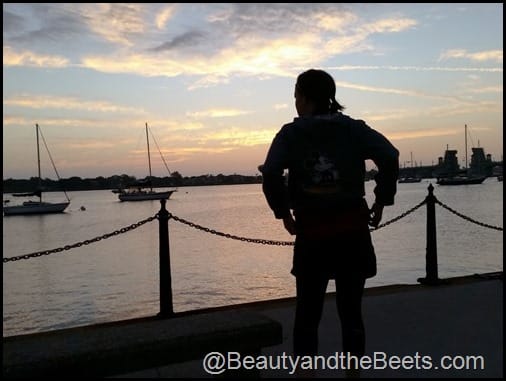 We made it to the race site in time to catch a beautiful sunrise over the Mantanzas River.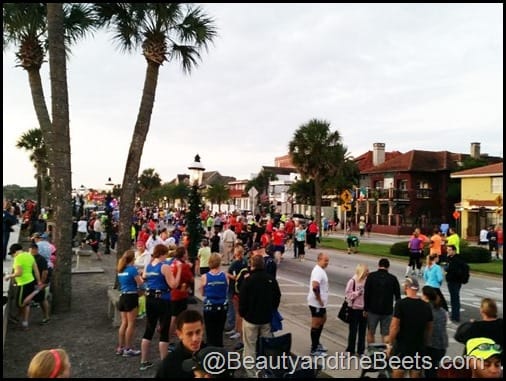 I was running this race alone and Chad was going to be cheering me on along the race route.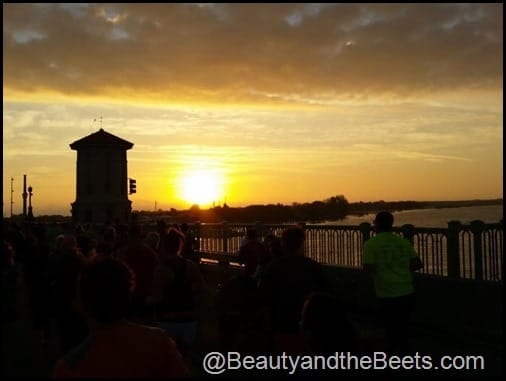 As the race began, we almost immediately ran over the Bridge of Lions into the sunrise and onto Anastasia Island. It was pretty much a straight run down rt. 1 for the first three miles. Pretty boring.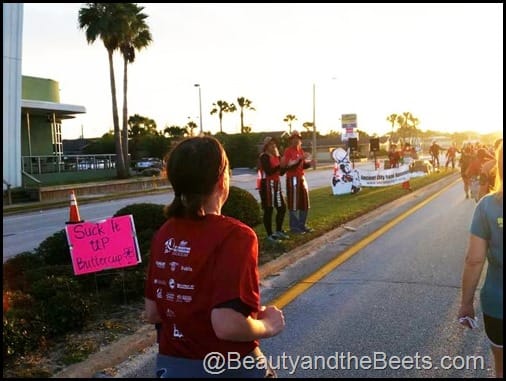 The one thing that did make the run a little more interesting were all the signs along the race route. Suck it up Buttercup!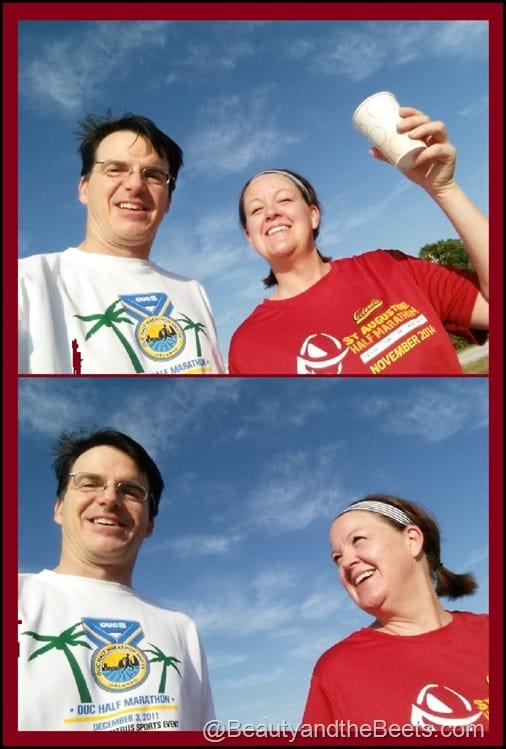 Eventually I made it into the Anastasia State Park with its sand dunes and salt run. By this point, the race had thinned out around me significantly. By mile 10 my hips hurt so bad I was sure I wasn't going to continue. That and the fact that my bad foot had been stinging since the first mile. Lucky for me, Chad had found me along the route and cheered me on. He wasn't going to let me quit.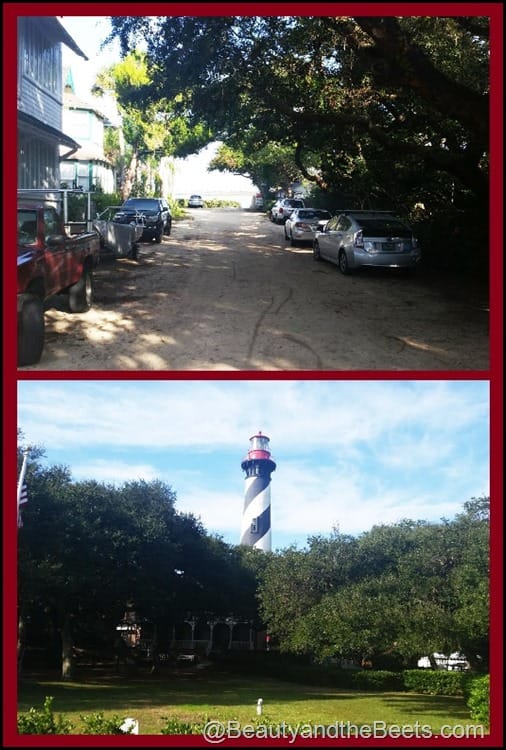 The route itself was rather pretty through tree lined streets and local landmarks but I was happy when we were back in the historic downtown district of St. Augustine, as I knew the race would be over soon.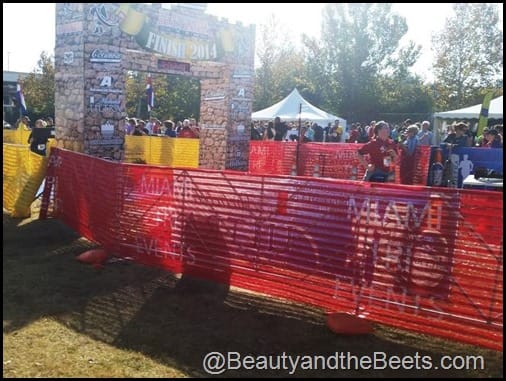 I gave it one last push in the end passing a few runners. I didn't beat my previous personal record but I was only three minutes off of it. Not bad for running on a bad foot! (You can sort of see me in the picture above crossing the finish line- look! I was still standing!)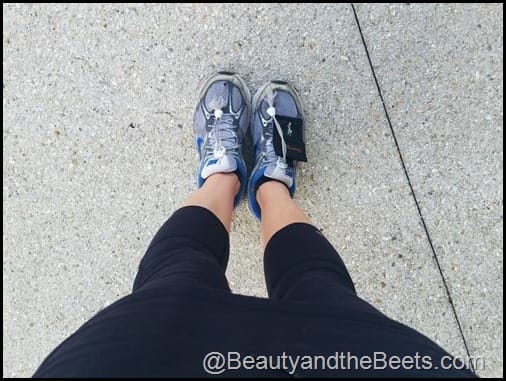 And I am finally going to retire my faithful running shoes. My Nikes have served me well through the years but I recently bought a new pair of Asics. Bye bye Nikes and thanks for the memories.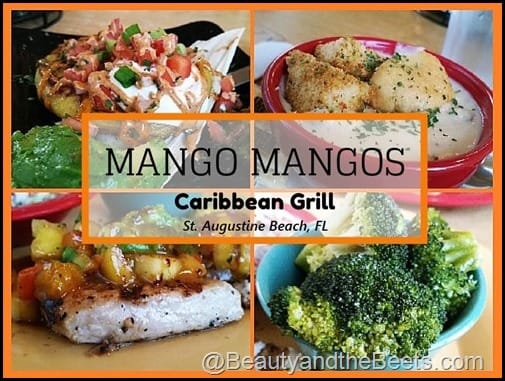 I was still very sore later in the evening when we ventured out the St. Augustine beach for dinner. I am sure my fellow diners thought something was very wrong with my legs when I hobbled into the restaurant. Chad and I shared corncakes, clam and shrimp chowder, Mahi Mahi and steamed veggies. We took a very quick walk down by the beach then went back to the hotel. We planned on staying up to watch a little Sunday night football but once again….we fell asleep early- way before kickoff even. It had been an exhausting day after all!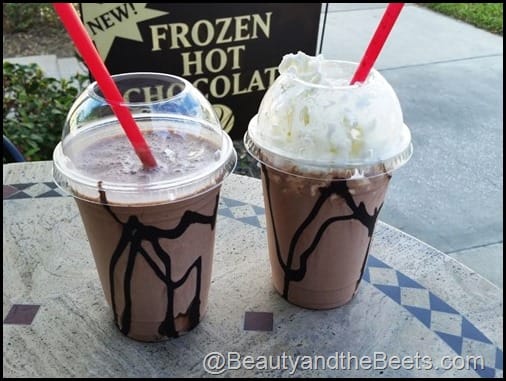 Monday morning rolled around and it was time for us to head back to Orlando. I was still a little sore, however, Chad treated me to a frozen hot chocolate from Whetstones Chocolate Factory so it made the pain a little more bearable!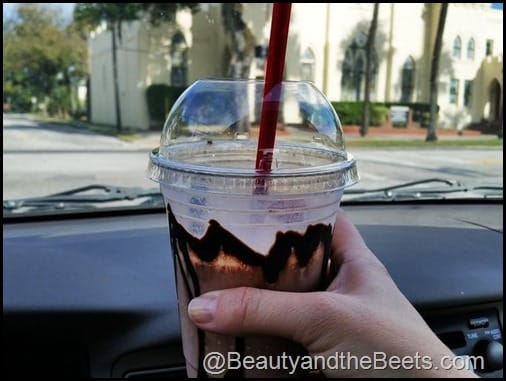 The frozen hot chocolate was just what I needed for the two hour drive home!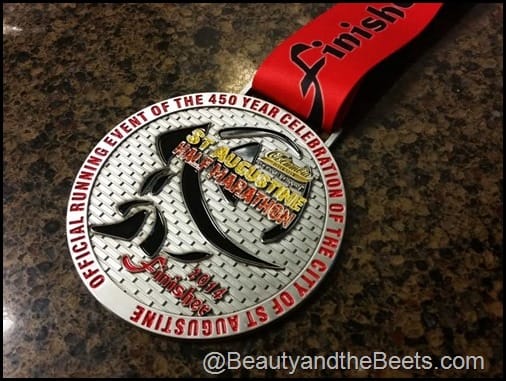 So today, Tuesday we have returned to reality. Laundry, work etc…..boo.
See you tomorrow for What I Ate Wednesday and a recap of what I ate in St. Augustine for the weekend!
In the meantime, how was your weekend? Tell me what you did!