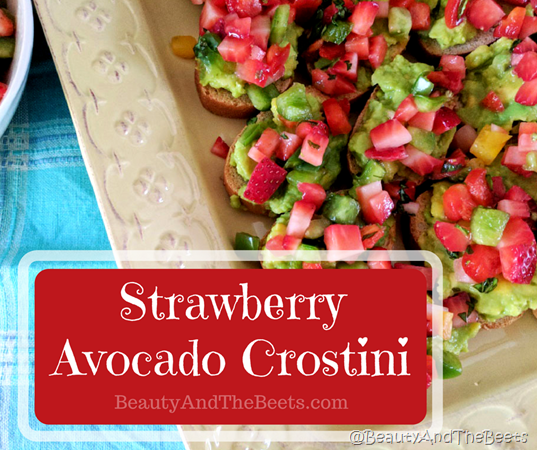 Happy New Year to all! This year I am making a sincere promise to myself to eat healthier. While I do eat a lot of vegetables, fruit is something I always seem to lack in my daily diet. I love a fresh bowl of fruit, usually blueberries or strawberries for breakfast, but that is where my fruit intake stops. I am one of those people that will buy a bag of apple slices with the intent of snacking on them, only to forget about them until it's time to empty the fridge for the trash pick up. Well, this year I am not doing that. I am buying fruit and I am eating the fruit. OK?
So, the first thing I will have to do is figure out how to incorporate fruit into my daily life at some other time than breakfast. Did you know that strawberries are a great source of potassium, Vitamin C and folic acid? Folic acid is needed to help your body metabolize protein, like the tofu or beans I normally eat later in the day. Strawberries are thought to fight cancer and heart disease. And, just one cup of strawberries yields about 45 calories. (Better than reaching for those potato chips!!!)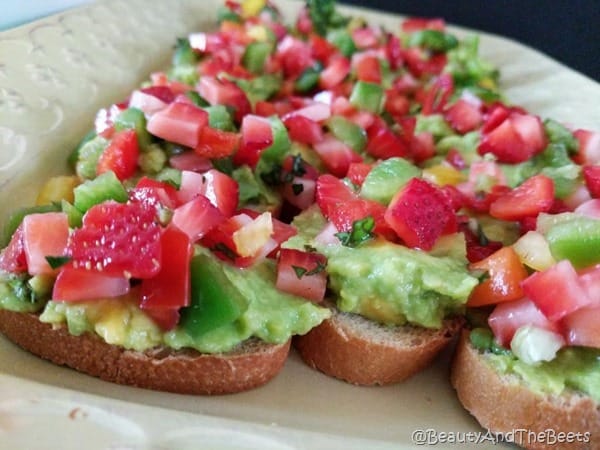 Alright, I have established that strawberries are going to be my new healthy vice. (Can a vice be healthy?) Well lucky for me, I can buy Florida strawberries in my local grocery store ALL winter long, from November to April. And if YOU don't find Florida Strawberries in your favorite supermarket don't be shy. Ask the manager to order and stock them.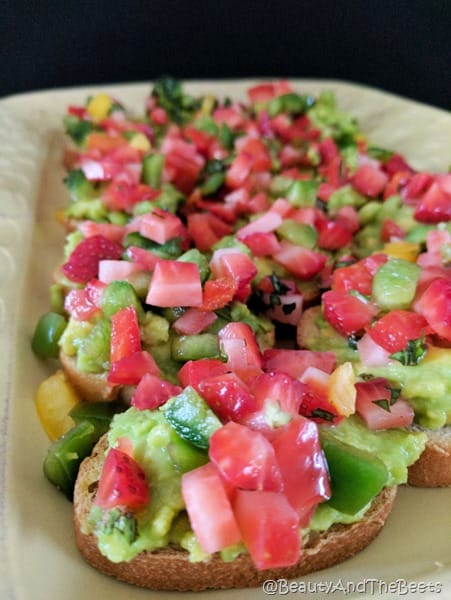 You are going to need a handful of Florida Strawberries for this recipe I am going to share with you. Mr. Beet loves this Strawberry Avocado Crostini. It's happy hour finger food and who doesn't love that? Pair these crostinis up with a strawberry martini…just saying. Or a non-alcoholic strawberry tea (we are trying to get healthy people!!)
I chopped the strawberries up and mixed them with some diced bell peppers for that extra Vitamin C punch. Basil adds more flavor while mashed avocado adds not only a creamy texture, but also fiber and some protein. I hope you enjoy this recipe for Strawberry Avocado Crostini.
For more information on Florida Strawberries and nutrition, visit the website here –> Florida Strawberry Growers Association Health and Nutrition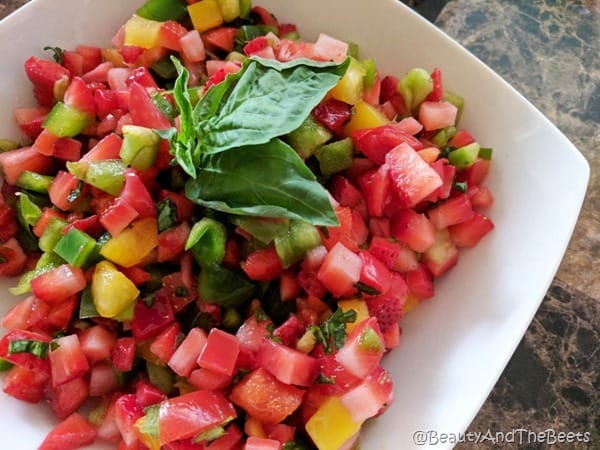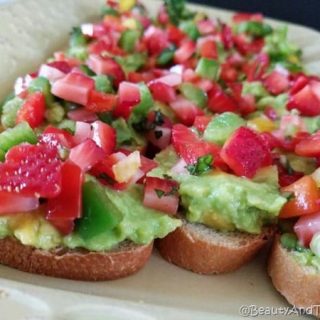 Strawberry Avocado Crostini
This is a savory crostini recipe created using fresh Florida Strawberries.
Ingredients
2 cups Florida Strawberries,, stemmed and diced
2 cups diced bell peppers, (any color)
2 tbsp. minced fresh basil
1 orange
3 medium avocados
2 tbsp. fresh lemon juice
1 mini loaf of crusty white baguette,, sliced into 1/3 to 1/2" thick
Instructions
Preheat the oven to 350°. Place the baguette slices on a baking sheet. Bake in the oven for 8-10 minutes, until baguette slices begin to brown.
In a medium bowl, add the diced strawberries, diced bell peppers and minced basil. Halve the orange and squeeze the juice over the strawberry salsa. Fold together to blend.
Scoop the flesh out of the avocados and place in a mixing bowl. Using a potato masher, mash the avocado, adding the lemon juice as you mash. Mash until the avocados become spreadable.
When the baguette slices are done crisping, spread a little avocado on each, as though spreading on butter.
Top each crostini with the strawberry salsa mix. Serve immediately.
Save this pin for later: