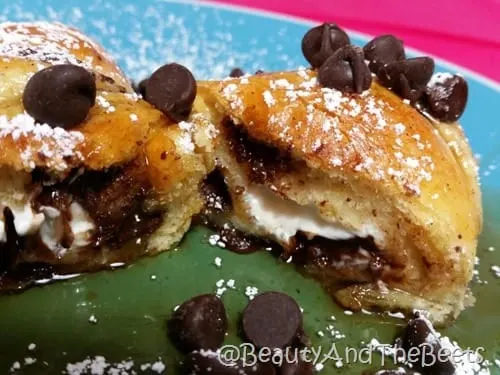 Ah…the weekend. The glorious sleep in, sleep late and fix a fun breakfast days of the weekend. I find that healthy eating is fairly easy to do during the week, that's when we are often rushed to eat something quick on our way out the door and usually a bowl of fruit, avocado and toast or a quick bowl of oatmeal will do. Saturdays and Sundays mornings (or whatever days your weekend may fall on) are reserved for a special breakfast, a big lunch or a dinner where you have a little more time to be in the kitchen.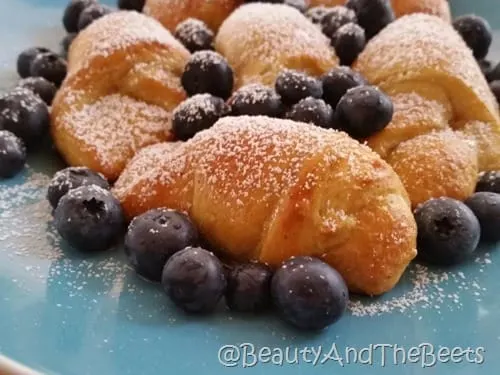 Being that my partner-in-crime Chad is a big fan of French Toast and pancakes, I wanted to do something easy but creative, simple but special. As I opened my fridge I searched for something that would be fun for breakfast. I had a bowl of fresh fruit, a half eaten bag of chocolate chips and a few canisters of crescent rolls. Hmmmmm………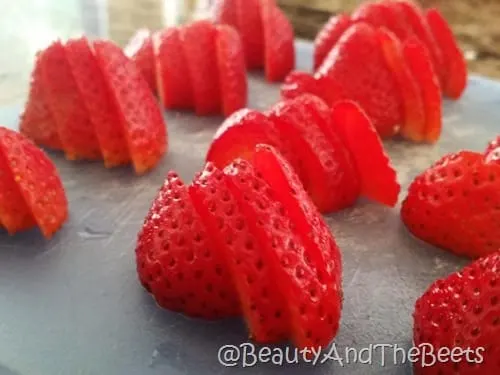 Preparation was simple. I unrolled the rolls, dipped the dough in whipped eggs laced with some vanilla almond milk, cinnamon, nutmeg, a pinch of sugar and a dash of pure vanilla extract.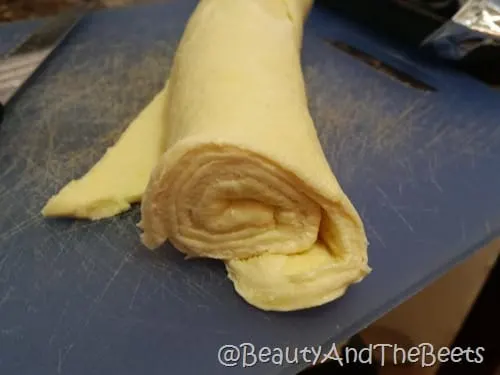 I stuffed my crescents with the fruit, cream cheese, chocolate hazelnut spread and those chocolate chips. The rolls baked for 15 minutes in the oven and before I knew it, Chad and I were chowing down on French Toast crescents. (And also please note- in the picture below that is way too much filling on that single triangle- about half of that would be sufficient!)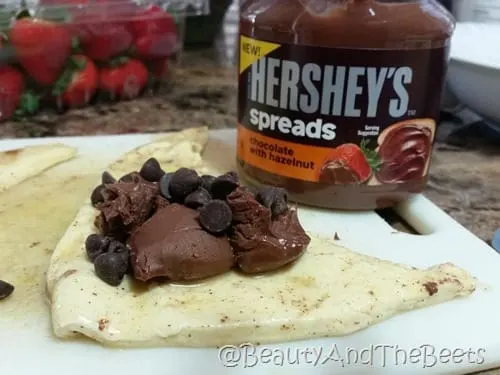 Far more work than I am willing to put in on a weekday but not too much work to take up the whole morning of my weekend. And actually, these weren't much work at all- I spent more time waiting for them to bake than it was to prepare them.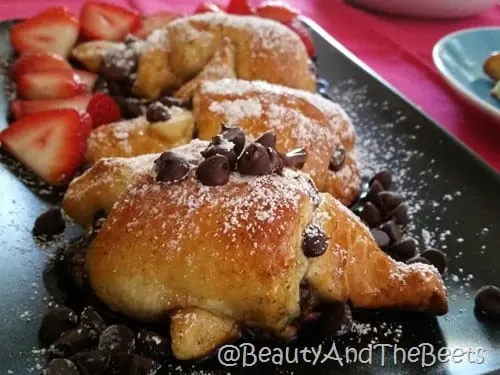 And the varieties of these are endless. These crescents can be stuffed with anything you can imagine or desire from fruit and chocolate to ham and cheese to jams and nuts.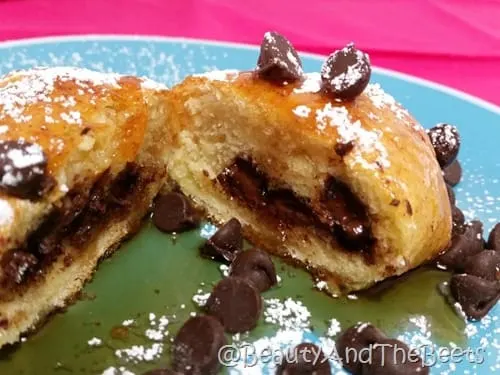 What do you like to stuff your French Toast with?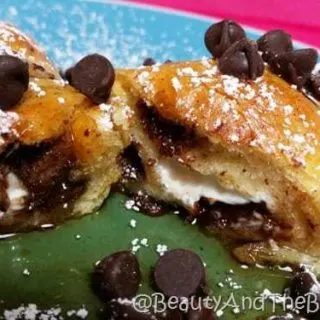 Stuffed French Toast Crescents
Happy Breakfast! These crescents can be stuffed with anything from fruit and chocolate to ham and cheese to jams and nuts.
Ingredients
1 11-12 oz tube ready to bake flaky crescent rolls
berries, chocolate chips, chopped nuts, chocolate hazelnut spread, cream cheese, , to fill crescents
3 eggs
1 1/2 tsp ground cinnamon
1/4 tsp ground nutmeg
non-stick spray
syrup
powdered sugar
Instructions
Preheat oven to 350° Generously spray a baking sheet with non-stick cooking spray.
Beat the eggs in a bowl with the cinnamon, nutmeg and sugar.
Carefully unwrap the crescent dough and seperate each triangle.
Dip each triangle into the egg mixture and place on a large plate.
Top each triangle with desired fillings. Do not overstuff crescents- 2-3 berries, a small dollop of cream cheese or chocolate or 1/8 cup of chocolate chips will do.
Roll the traingle up into a crescent shape and place on the greased baking sheet.
Repeat step 4-6 with each triangle, placing rolls on baking sheet a few inches apart.
Bake crescents for 15 minutes, until rolls are golden brown.
Drizzle with syrup and sprinkle with powdered sugar. Add berries or chocolate chips as additional toppings.