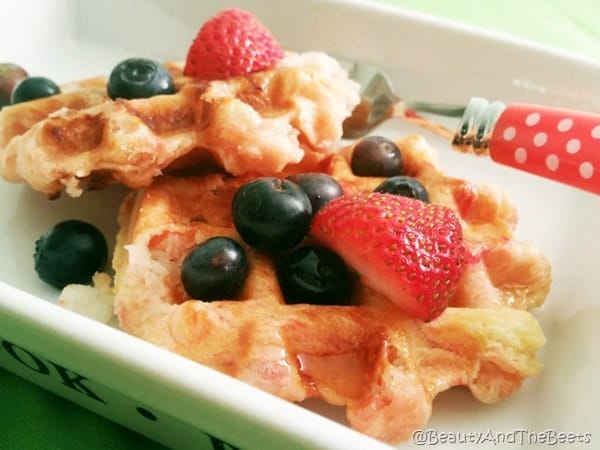 So usually I am sharing recipes that are Vegetarian, healthy and chock full of vegetables, but sometimes I admit I like to bake with sugar and sweets. Sugar just really isn't my thing normally but then I will see a recipe that inspires me and I love to see what I can do with it. Now Chad, my partner in crime, could eat sugar all day everyday, and he would if sugar was healthy. He's definitely more disciplined in living a healthy lifestyle than I probably am but he definitely loves a sweet treat every now and then. Usually he loves sweet things for breakfast so occasionally I'll make French Toast or Biscuit Donuts.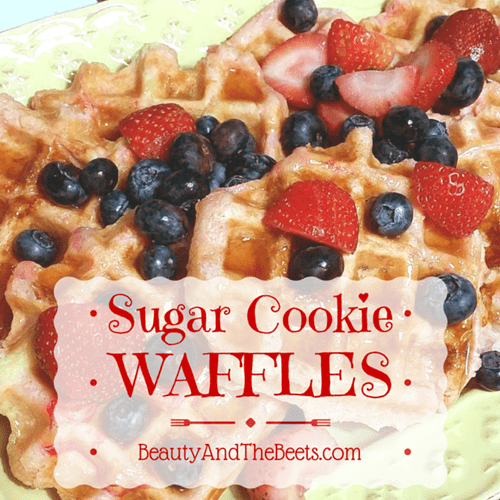 This particular Sunday I found a recipe I had been holding onto that I really wanted to make. I first saw it on the tv show Real Girl's Kitchen with Haylie Duff, a show I have talked about before and have made recipes from in the past. Haylie made these Sugar-Crusted Waffles and I just loved the idea of sugar crusted anything.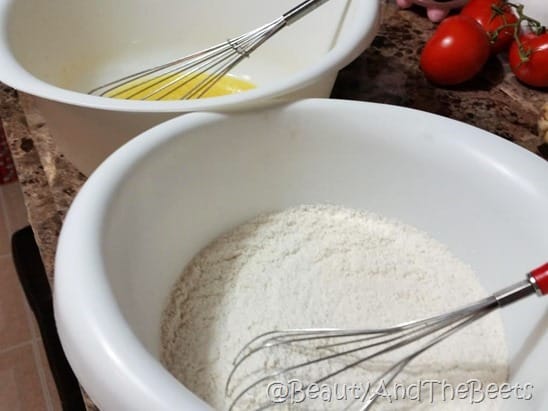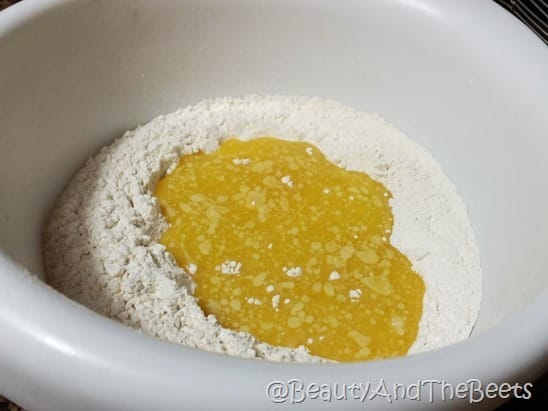 The recipe is easy- even working with the active dry yeast was simple. I was intimidated at first as I have never made a loaf of homemade bread in my life. I envision the dough becoming enormous and unmanageable. However, this was very easy though I am not sure about making my own bread anytime soon.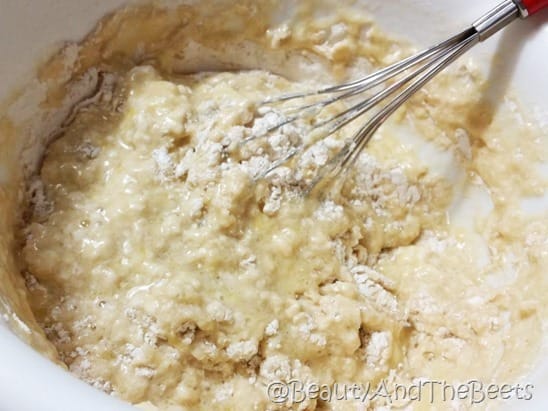 I have also never made waffles from scratch before. Why go through all that work when you can pick up waffle mix from the store? But then it wouldn't be fun, right? I had fun, sifting the dry ingredients, adding the wet stuff to my dry well and watching my yeast mixture rise.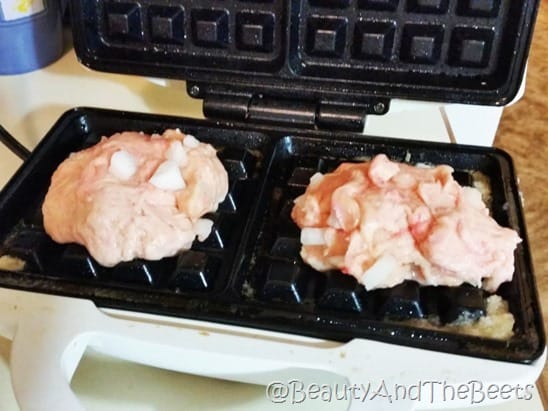 Then there was the crushing of the sugar cubes and folding them into the batter. My frustrations with making waffles however is the process of letting them cook on the iron- baking in small batches and then keeping the cooked waffles warm while the batter cooks up. (A plate covered in aluminum foil keeps the waffles warm at 200° works well.)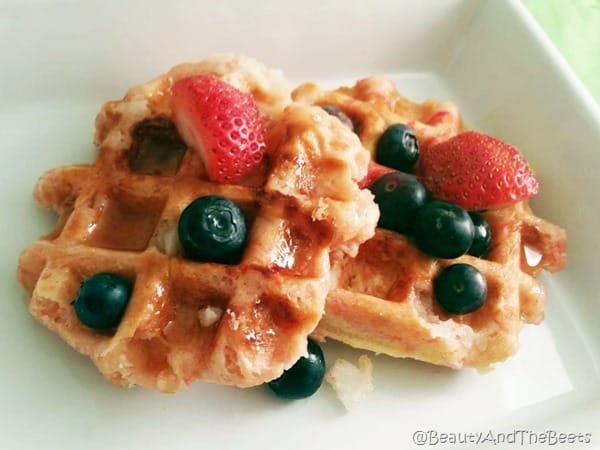 However, the end result was amazing. I felt like I was eating warm sugar cookies in waffle form. Delicious. I love adding fresh fruit as well to anything at breakfast, these waffles being no exception. (I mean I have to eat something healthy, right?)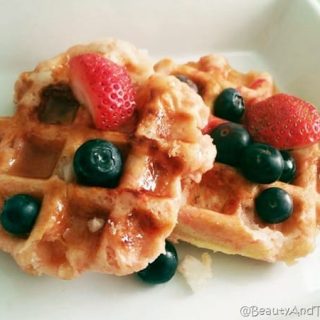 Sugar Cookie Waffles
Total Time:
1 hour
5 minutes
adapted from Haylie Duff of The Real Girl's Kitchen
Ingredients
2 tsps active dry yeast
3/4 cup almond or cashew milk
2 sticks unsalted butter,, melted and cooled
2 large eggs
pinch salt
1 cup sugar cubes,, roughly chopped
Instructions
In a glass measuring cup, heat the milk in the microwave for 30-45 seconds, until milk is slightly warm. Add the yeast to the milk and let sit for about 10 minutes. Mixture will thicken.
Combine the melted butter, vanilla extract and eggs in a mixing bowl. Set the wet ingredients to the side.
Add the dry ingredients- the flour and salt in a seperate mixing bowl and mix with a fork.
Make a small well in the middle of the flour mixture and slowly add the butter mixture. Mix gently as to not spill flour everywhere. The mixture should be slightly lumpy.
Cover the bowl with plastic wrap and let the dough rise, untouched for 30 minutes.
Gently fold the chopped sugar cubes into the dough. There is no need to over mix the sugar into the dough as you want there to be lumps of sugar on the waffles.
Add the dough to a pre-heated waffle iron in small batches. Bake for about 8 minutes in a double sided iron until the waffles are golden and firm. Store cooked waffles on plate covered in aluminum foil in a 200° oven until all the waffles have been cooked.
Top waffles with fruit, syrup, powdered sugar or other topping of your choice.
Notes
***All purpose flour will work best but you can substitute coconut, whole wheat or other flour of your choice, as long as it can be used for baking.
Pin this recipe for later: