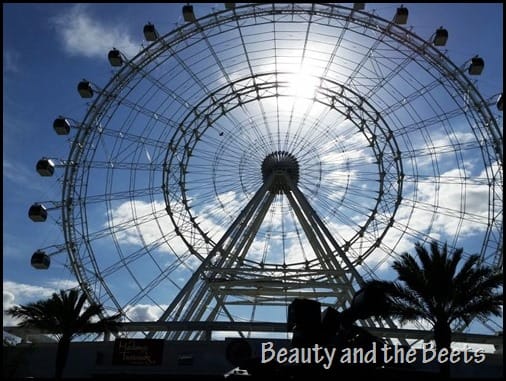 Last Monday was the official grand opening of the I-Drive 360 complex on International Drive in Orlando.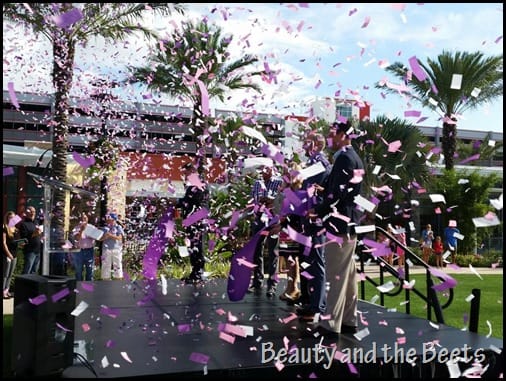 After witnessing the ribbon cutting ceremony I had the opportunity to take a flight on The Orlando Eye. Let me just start by saying, even though I worked for years as a Flight Attendant, I am not a fan of heights. However, I was with a couple of blogger friends of mine and I knew this as my chance to just do it.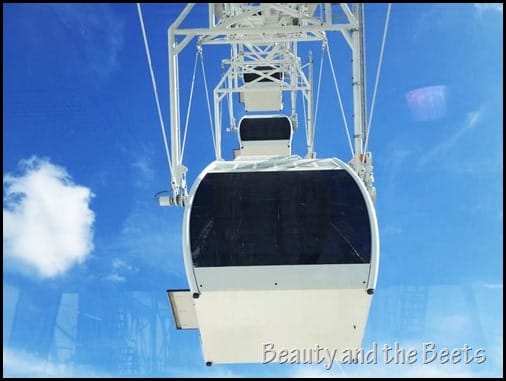 And I did. Twice. First of all, the cars are very spacious. Plenty of room for five of us to be very comfortable in the car. Plenty of room to move around.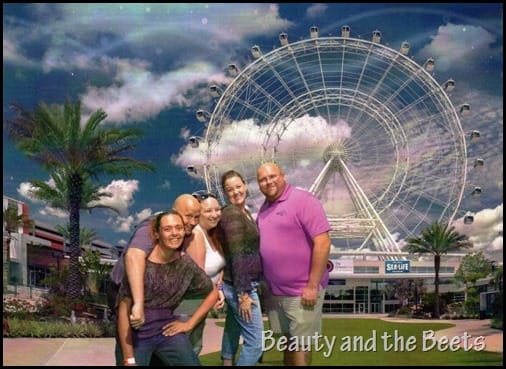 The ride itself is about 18 minutes long, ascends to 400 feet in the air and offers incredible 360 views of Central Florida. On a beautiful clear day you can see the Kennedy Space Center over 50 miles away on Florida's East Coast.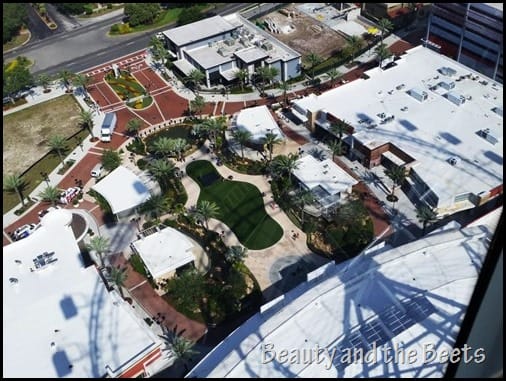 We settled for amazing views of the surrounding area, including International Drive, Universal Studios, downtown Orlando and Walt Disney World.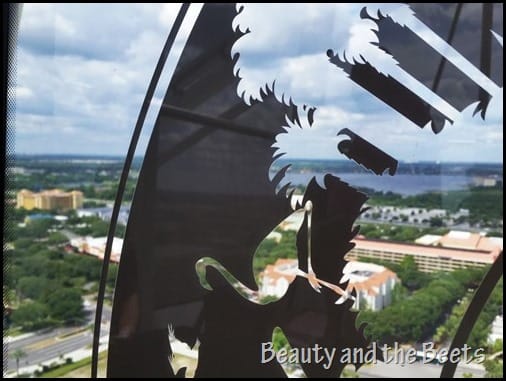 I've had many people who have told me they don't want to take a flight- it just goes too high. Let me just say- the flight is very smooth and the wheel turns continuously so you never feel "stuck".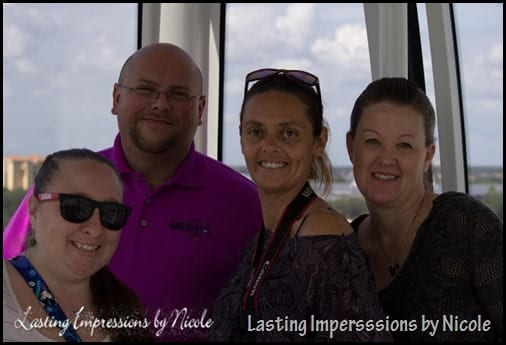 Listen, if I can do it as chicken as I am…anyone can do it.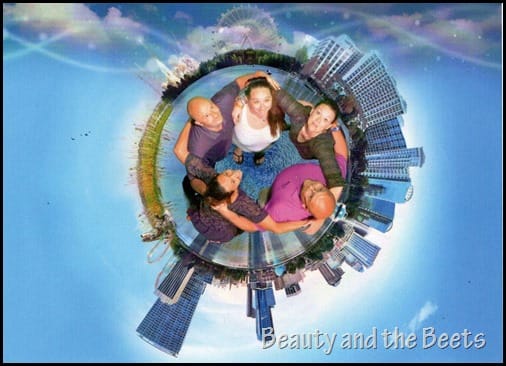 Now just sit back and enjoy your flight!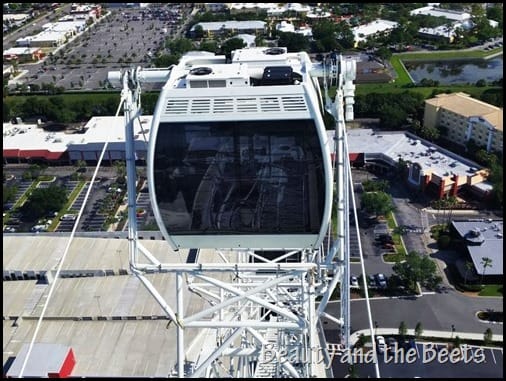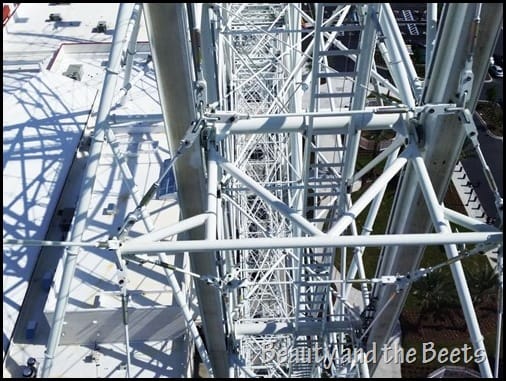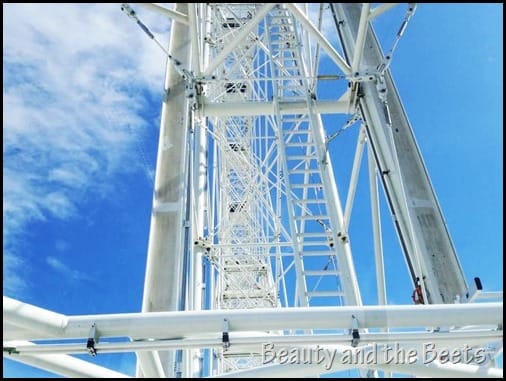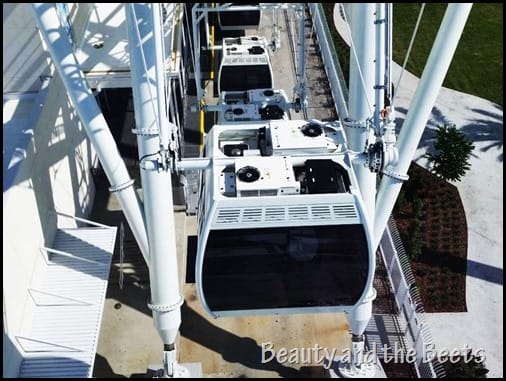 Will you be riding The Orlando Eye?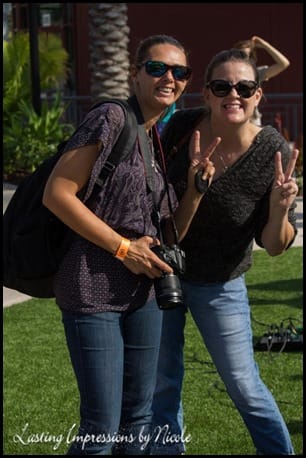 Thank you to Lasting Impressions by Nicole for providing me with a few of these pictures!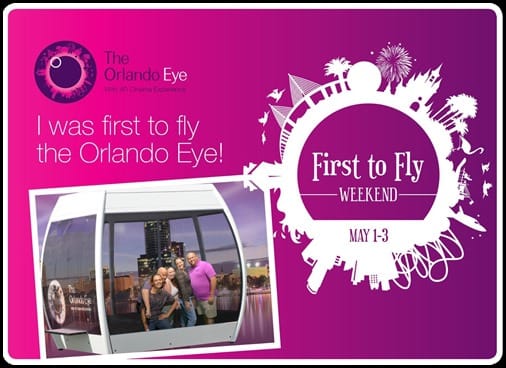 And to read more about The Orlando Eye– head over to see Jason at Orlando Fun and Food for his take on the flight!
Coming next week: a visit to the new Madame Toussad's Wax Museum also located in the I-Drive 360 complex.