Teavana is not a restaurant but it is a great place to grab a cup of tea as well as a tea lover's dream store.  They carry over 110 flavors of loose tea and,  as a self-proclaimed tea-a-holic,  I had to go into the store.  Their locations are all found in the malls of 41 states (including Alaska and Hawaii) and they also have 16 stores in Mexico.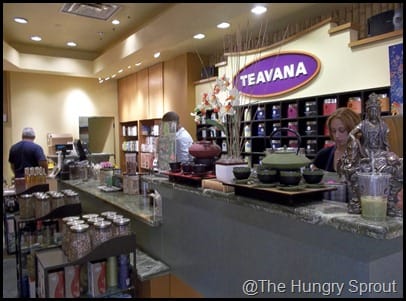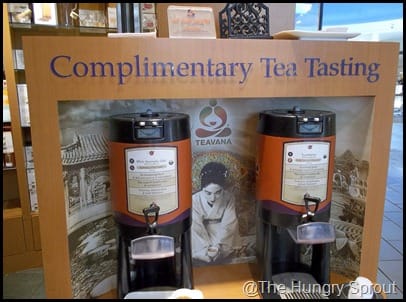 As you stroll past their shop, they have a very strategically placed free sample display just at their entrance.
How can you not stop and have a taste?  They will make you a cup of any tea of your choice- and you can mix and match so the possibilities are endless.  In addition you can purchase any of the loose tea leaves to take home with you.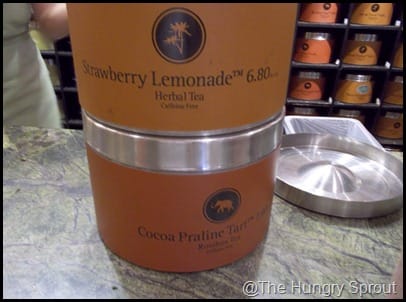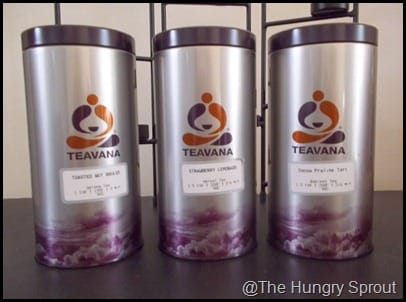 On this particular day, I not only got a cup of tea, I also bought some Strawberry Lemonade and Cocoa Praline leaves to take home.  You can buy in a variety of sizes- the most popular is their tin- and the price varies by the type of tea you get.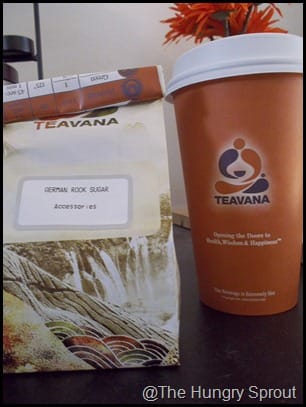 For my single cup of tea I mixed the blueberry roobios and the peach bellini flavors.  As an added little touch you can also add some German Rock Sugar to your cup.  I ended up buying some rock sugar to take home.  It doesn't seem to mix well into the tea, I really can't taste any additional sweetness. If you Google "German Rock Sugar" you will find it is exclusive to mostly the Teavana chain- so it is a bit of a novelty but still- it is quite tasty to just pop into your mouth on its own (if you like to eat candy.)
Anyway, back to the teas…..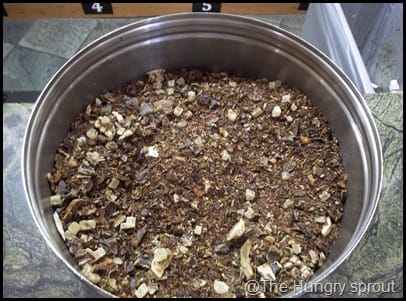 I loved my cup of tea- living in a world of Starbucks found on every corner- a nice cup of hot tea is a nice alternative.  I know, most people still want their coffee and not a cup of fufu.  But with flavors like Cacao Mint Black Tea or CocoCaramel Sea Salt Herbal Tea, it can be as relaxing and comforting as a cup of cocoa.  While you are there, pick up a fancy tea pot for the tea lover on your Holiday list.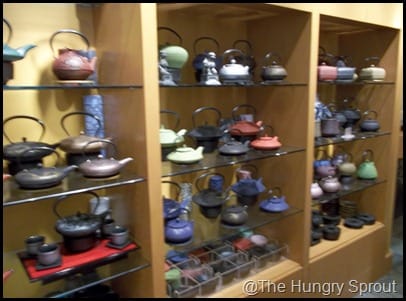 So anyway, as you stroll through the mall doing the Christmas shopping, take a break with a cup of tea- oh and buy some for me- your favorite restaurant blogger-  I would like the Golden Mojito White Tea and the Superfruit Unity Green Tea in my stocking this year.  Thank you Santa……..
Check out the Teavana website for more info and to find a Teavana store near you.