How was your Thanksgiving? I am only few weeks late. Mr. Beet and I spent Thanksgiving week with family on Hilton Head Island in South Carolina. It was cold and rainy, for me perfect winter like weather. The kind of weather you just want to sit down and stuff your face, right?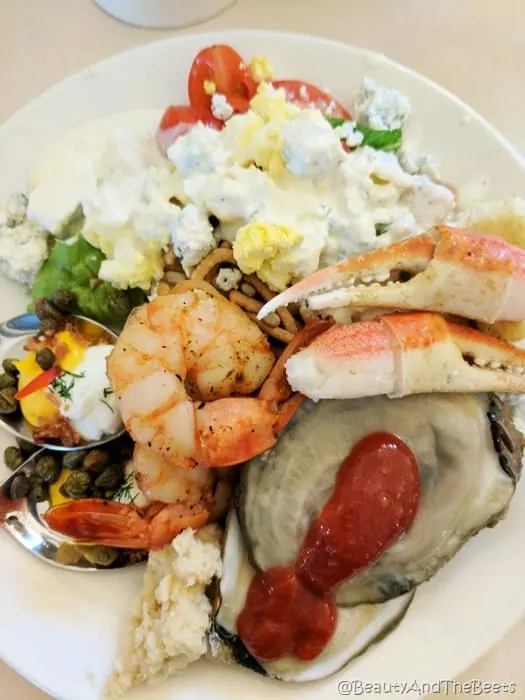 We spent Thanksgiving dinner at the Sea Pines Beach club inside the Sea Pines Resort. They transformed a room, usually reserved for weddings and other special events, into an amazing all you can eat Thanksgiving buffet.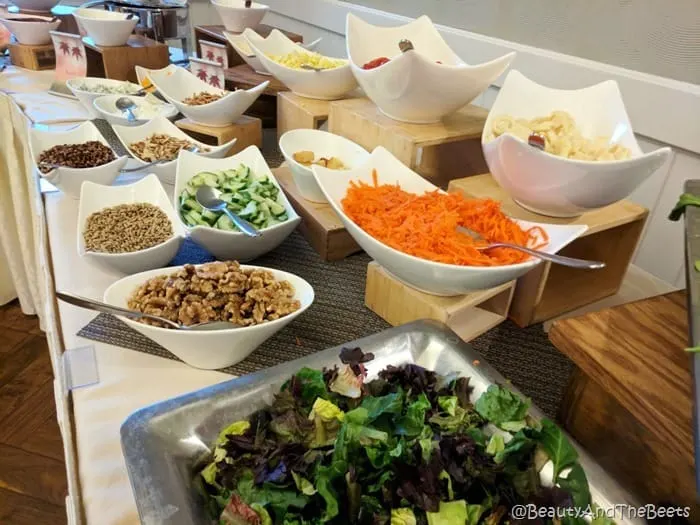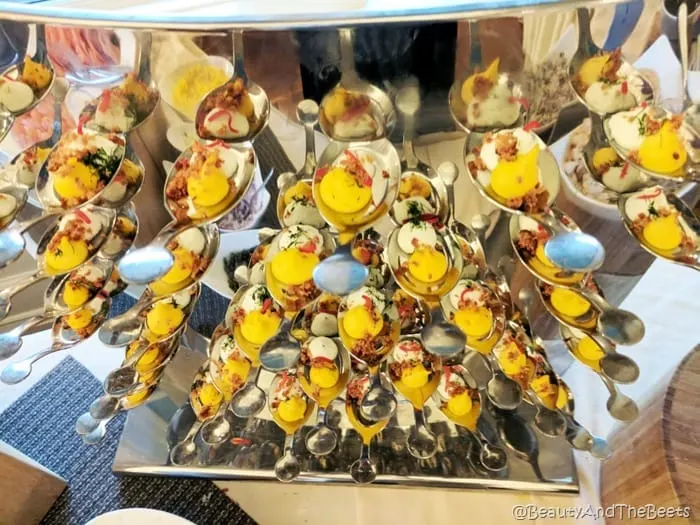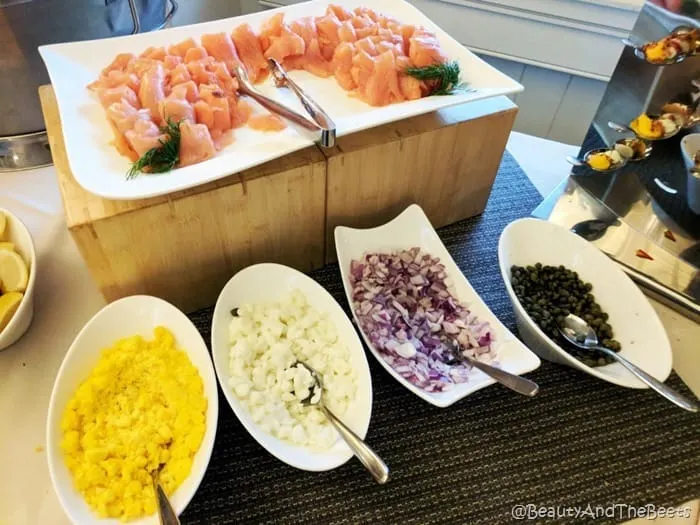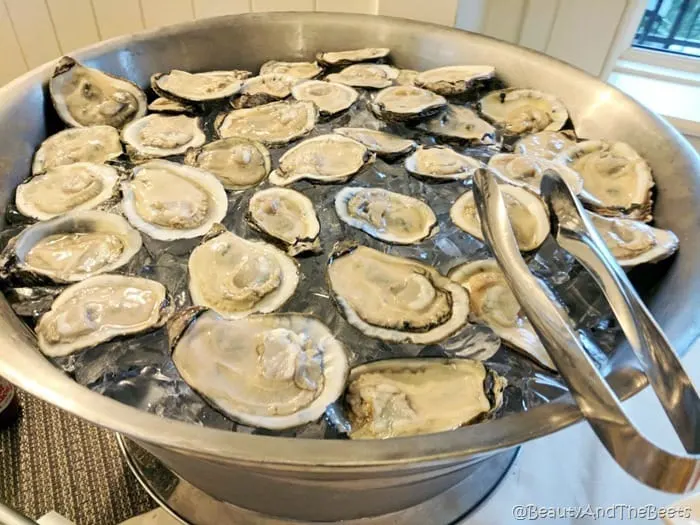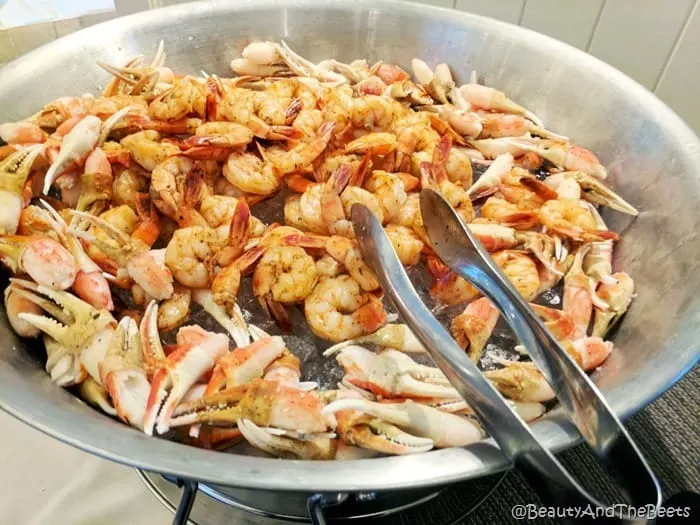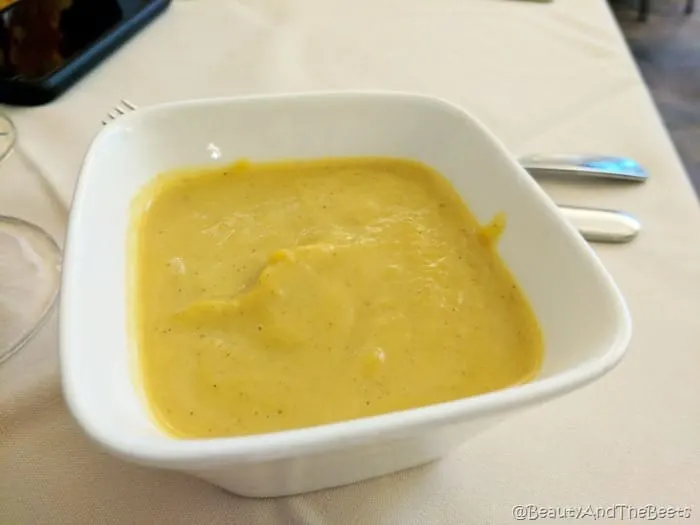 There was a salad bar, a wall of deviled egg mousse, smoked salmon, freshly shucked oysters, shrimp, crab legs, and maple butternut squash soup. Those were just the appetizers.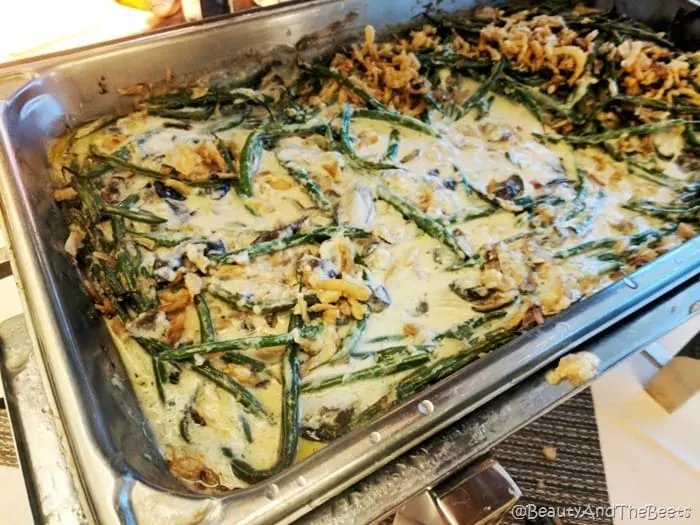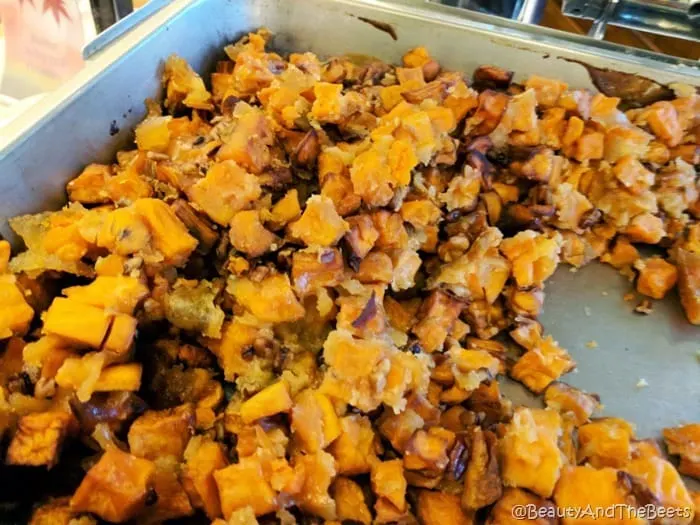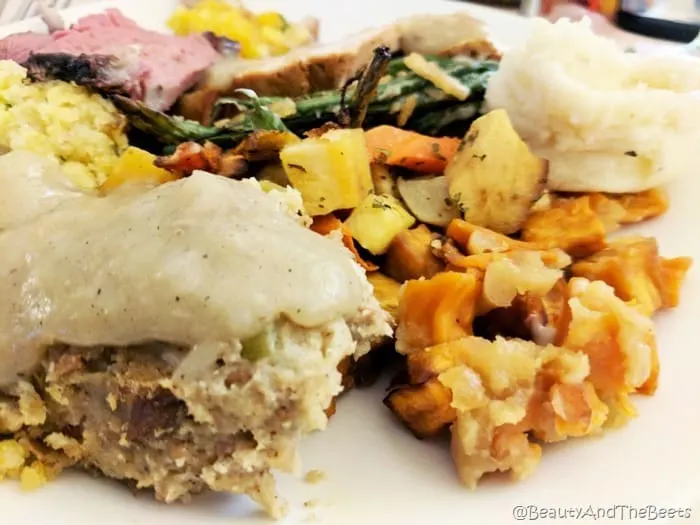 As part of the main meal there was a large selection of sides like green bean casserole, candied sweet potatoes, roasted root vegetables, and two different kinds of stuffing.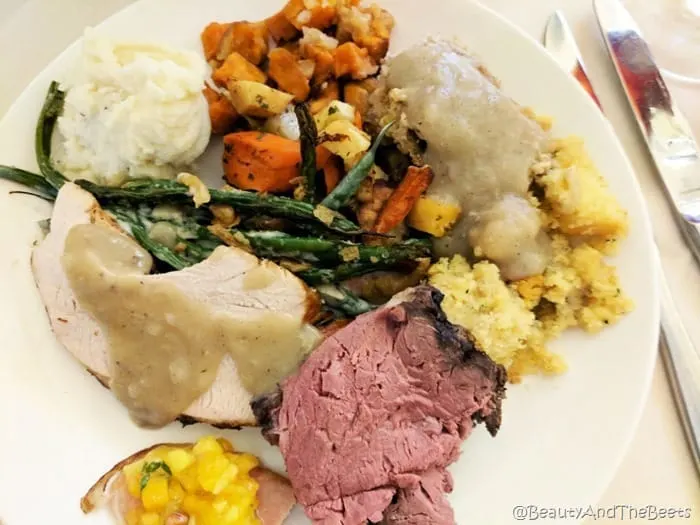 The main meats included bourbon and honey glazed spiral ham, apple cider brined turkey, and slow roasted prime rib, complete with toppings like fresh horseradish and peach chutney.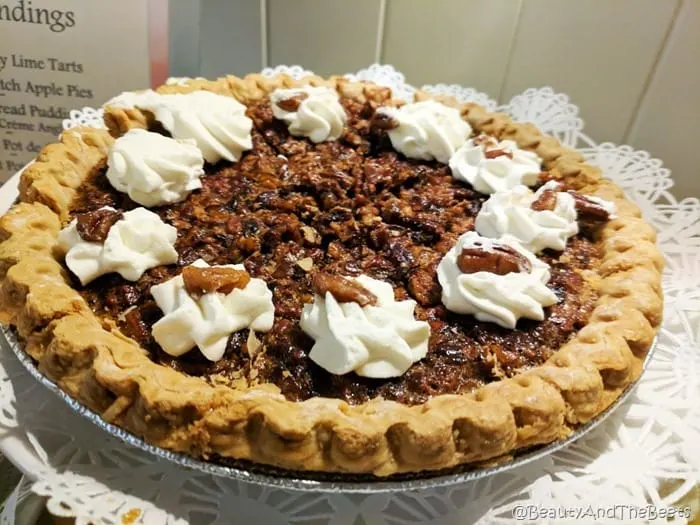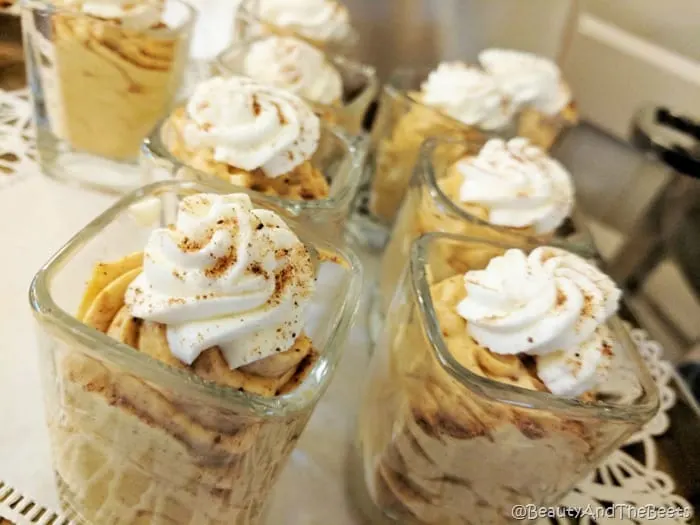 We saved a little room for the desserts – so many favorites like pecan pie, sweet potato pie, and pumpkin mousse.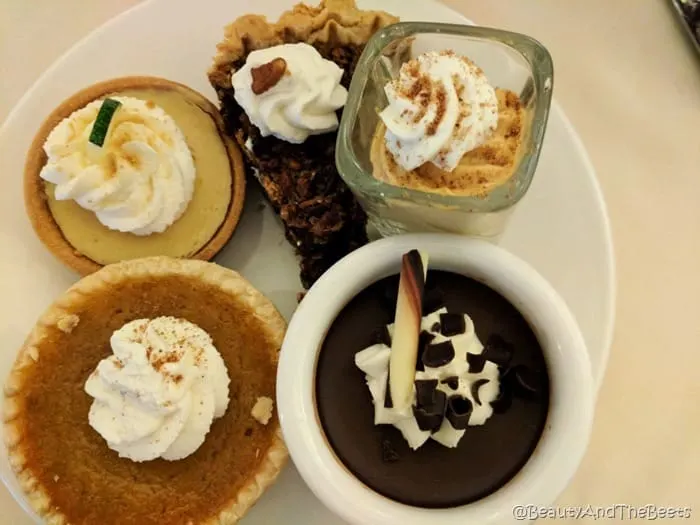 My favorite was actually the chocolate pot de creme. I found the room for that.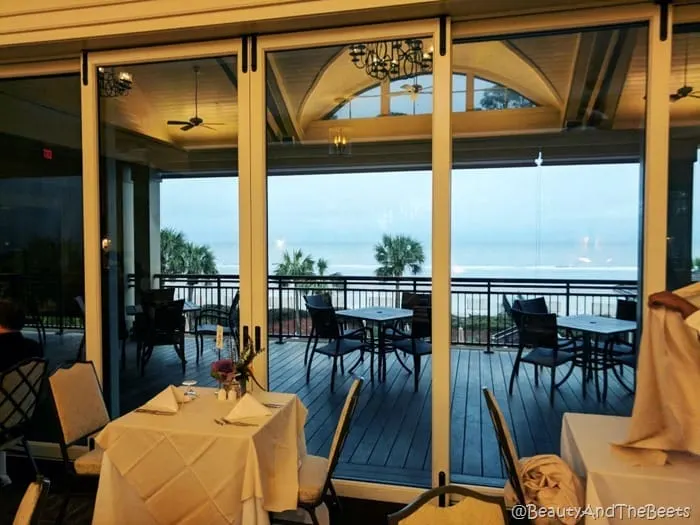 So all of this great food with an amazing view. The Atlantic Room overlooks the ocean. Even though it was rainy, it was spectacular. And the service was wonderful as well, not a drink went empty or a dirty plate sat on the table. It was an epic Thanksgiving, and the best part was we had no dishes or kitchen to clean!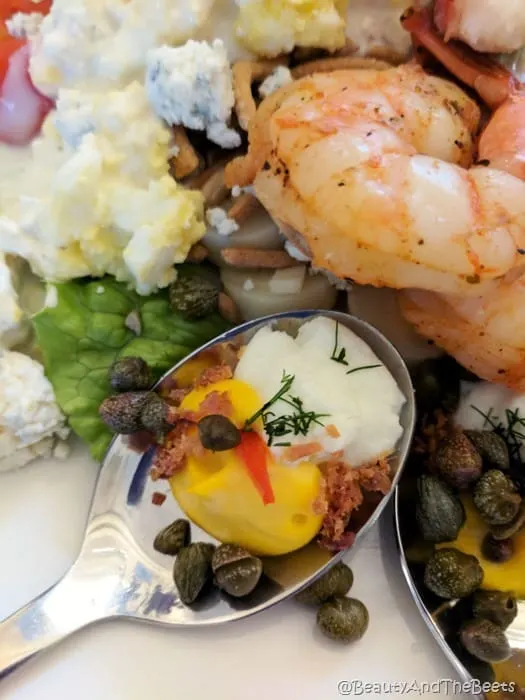 Tell me in the comments below- what is your favorite Thanksgiving tradition?