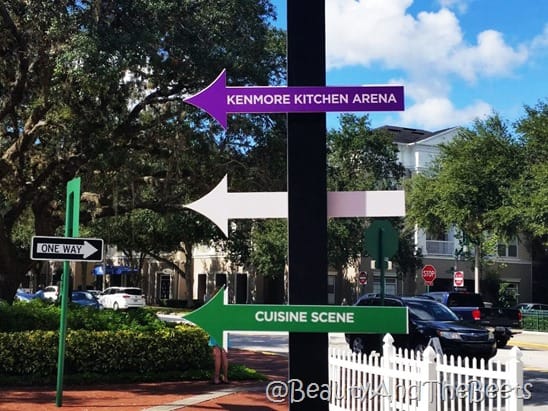 Welcome to a rare Saturday post from Beauty and the Beets! Yesterday I recapped the highlights of our three day Food Fight Write blogging summit at the World Food Championships being held November 3-10 in Celebration, FL. I promised to share some of the pictures from our final third day- the day of our blogging cook-off competition. We were given filets from Kansas City Steaks, a selection of Saucy Mama sauces and a small pantry of staple items like spices and vegetables. We were then given 2 hours to cook our steaks in the Kenmore Kitchen Arena, the centerpiece of the World Food Championships. We were the first to cook on the new appliances which ranged from stovetops, ovens and Kenmore grills.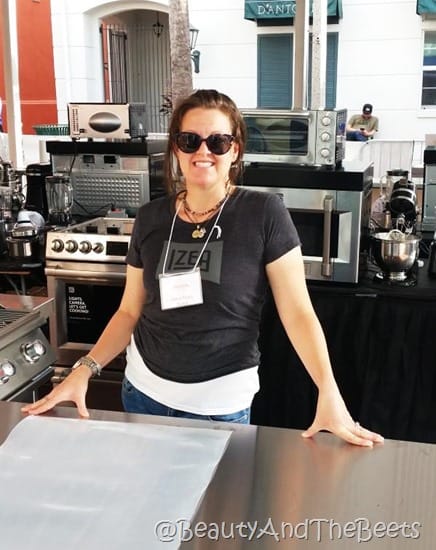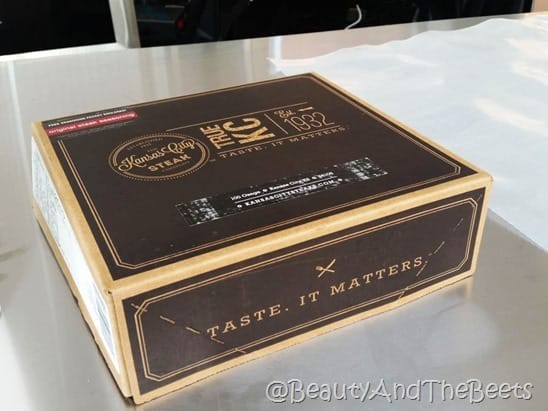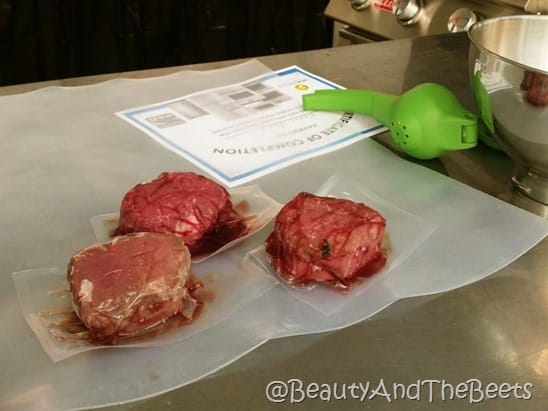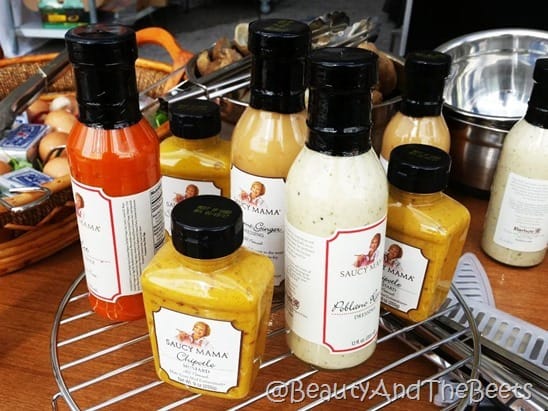 It was hot though even without standing behind all the heated appliances. The temperature soared above 90° which is unusual for this time of the year, even in Central Florida. So- I have to tell you that I opted to not cook a steak in the competition this year as I don't eat meat. I can tell you, however, next year I am all in- even if I have to de-feather a chicken (Ok- maybe not) as it looked like everybody had so much fun! I was, however, there to cheer everyone on and get some pictures. And then 90% of my pictures turned out blurry. Boo. Here is what I got: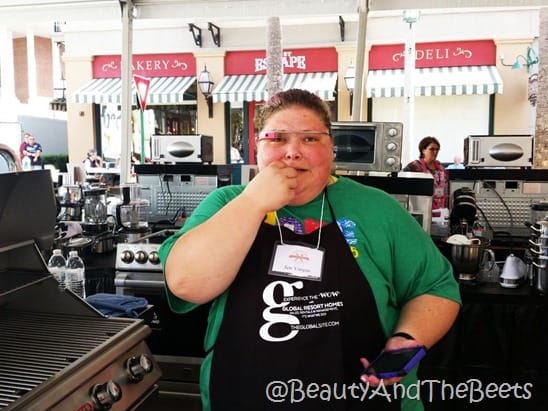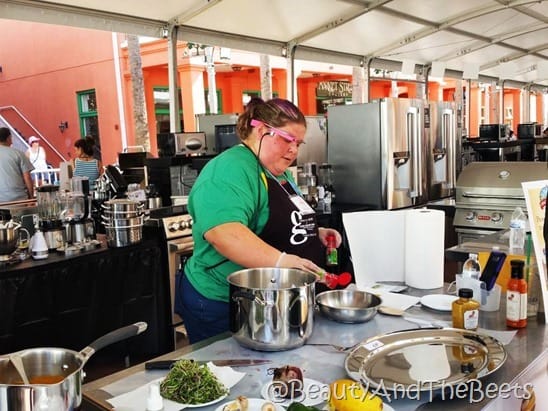 Though this lady was facing one of her worst fears by being in the kitchen, she performed like a pro and ended up in 6th place among 43 competitiors! This is Jen Vargas from Central Florida Top 5.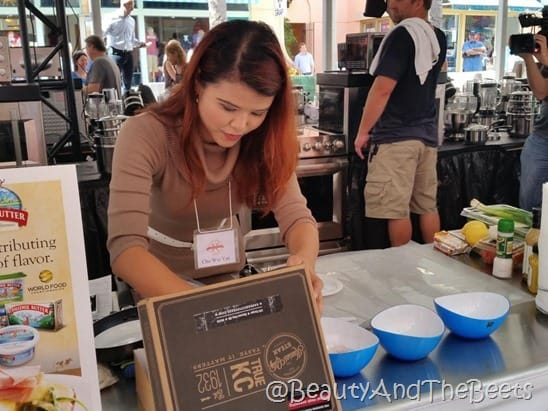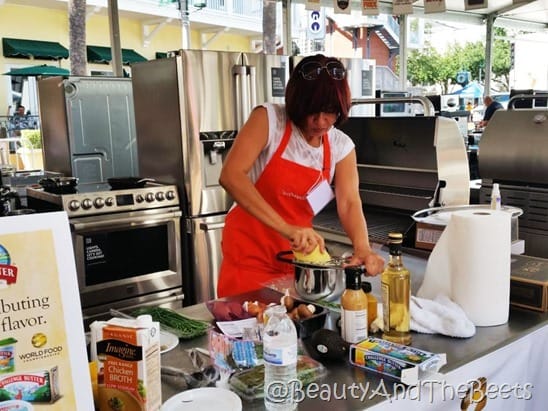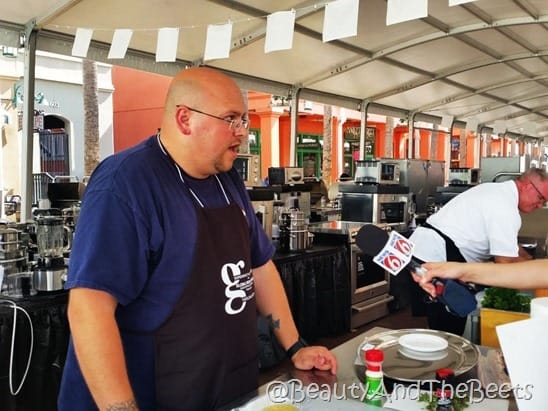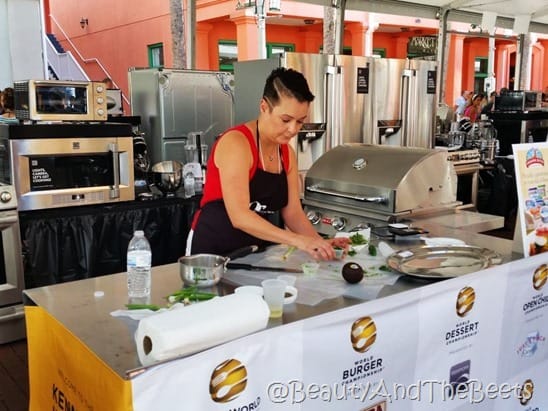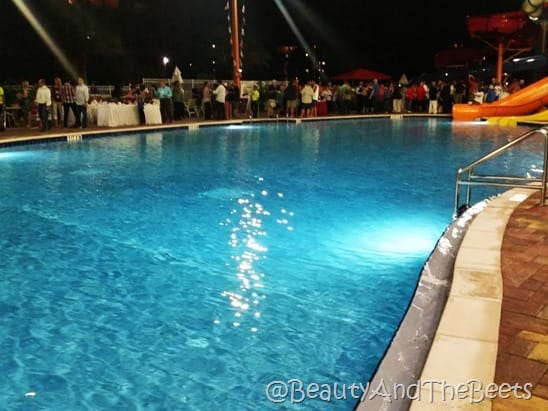 After the steaks were cooked and turned into the judges table, we were able to return to our hotel to relax before the evening reception. The reception was the official closing to our blogging summit but the official opening to the World Food Championships and was held around the pool at the Westgate Town Center Resort in Kissimmee, FL. Here we learned who had cooked the best steaks among us and who walked away with the $500 top prize.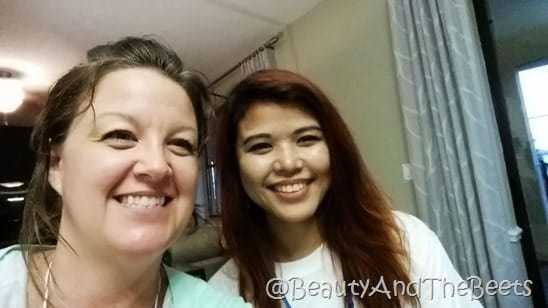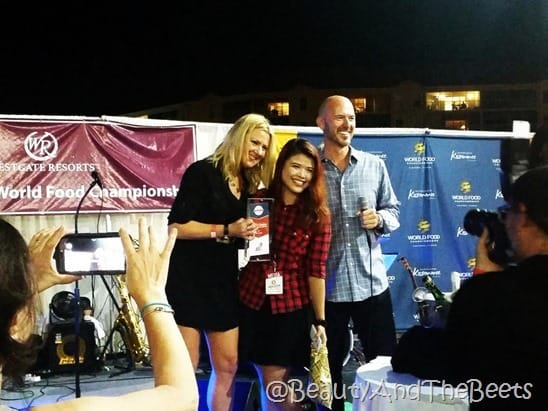 The blogging competitor that traveled the furthest (a 24-hour flight) was Cho Wut Yee of WutYeeFoodhouse. She flew all the way from Myanmar which is next to Thailand. Her travels were well worth her time as she placed third in the competition.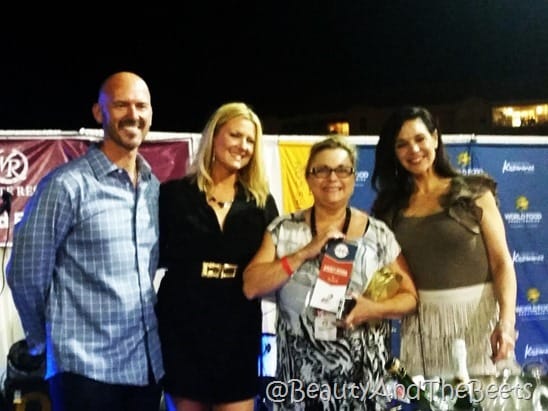 The winner was Rebecka Evans from At Home with Rebecka. I apologize that my picture is so bad and that I didn't get pictures of the other winners!! Congrats to everyone and I hope I get to see you all again next year- I hear we are cooking carrots and beets for the next competition! No?