After the success of Butcher and Bee in Charleston, the owners opened a neighborhood market just in front of their restaurant. A place for specialty goods, food and beverages. There is also a very small menu for breakfast and a few lunch items. Butcher and Bee has sinced moved up the road but The Daily is still going strong.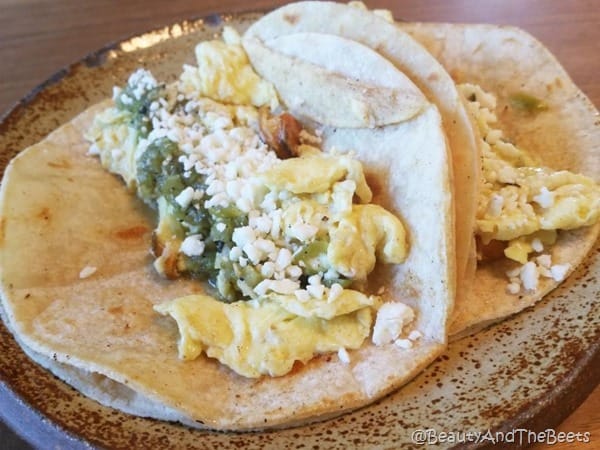 We stopped in for breakfast and just fell in love. Mr. Beet ordered the breakfast tacos – soft corn tortillas with scrambled eggs, sweet potato, cotija cheese and salsa verde. Not too big, not too small, perfect for a lite breakfast.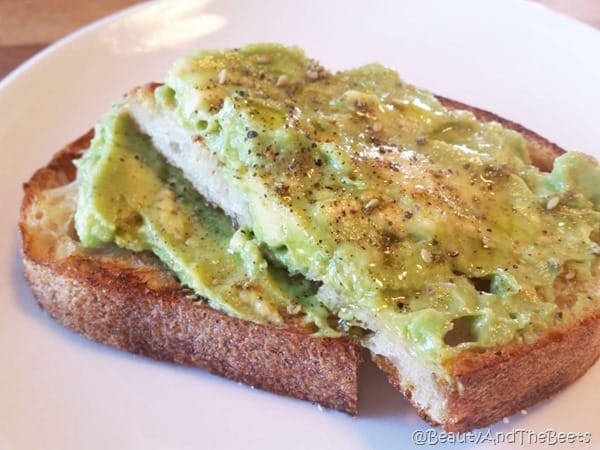 I had the avocado toast with za'atar (a Middle Eastern spice blend) and olive oil on sourdough bread. I loved this.
The menu changes seasonally and sometimes daily so you never know what you will find here. There is also menu items like chocolate tahini toast and soft scrambled eggs.
There is also an extensive menu of coffee drinks and fresh juices.
If you are looking for a lite but satisfying bite in the morning or early afternoon, stop by The Daily. 5 out of 5 sprouts.