Mt. Dora is just a short 45 minute drive from Orlando and offers a great escape from all the tourists and theme parks.  The town has a quaint little village lined with antique shops and cozy restaurants.  On a recent visit, we ducked into a pub called The Frog and Monkey Pub for a quick lunch.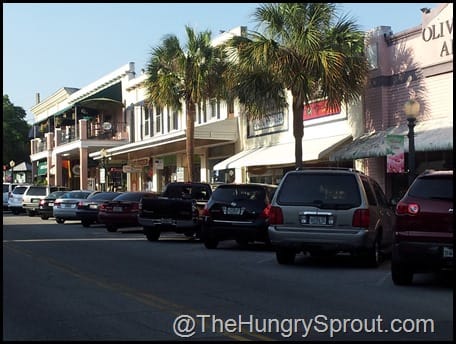 The dining area is based around a square bar leading me to believe this is definitely more pub than restaurant.  We snagged a corner table on a busy Saturday afternoon as we read over the menu.  The menu consists of typical English Pub fare like Bangers and Mash and Cottage Pie, but we also found some sandwiches, burgers and flatbread pizzas that looked good.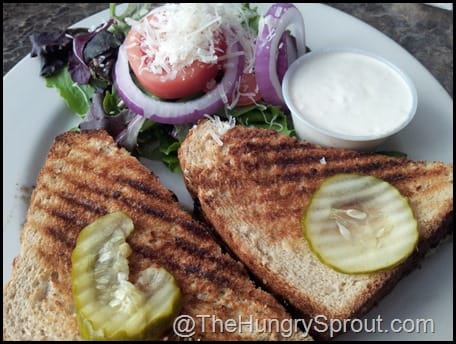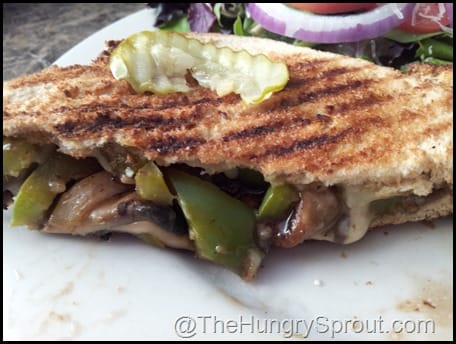 I ordered the Portabella Panini with a side salad instead of fries.  The mushrooms were marinated and grilled with provolone cheese, bell peppers and onions on toasted bread.  It was like a  Philly Cheesesteak without the steak.  On the side was a ramekin of horseradish sauce that really kicked the sandwich up a notch or two.  Yum.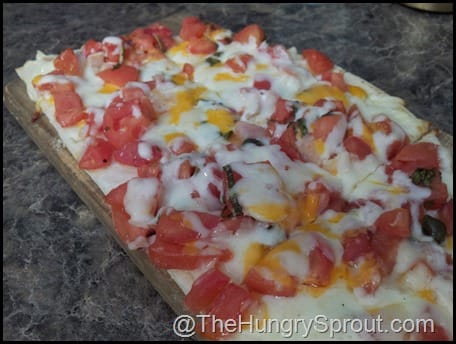 Chad ordered the Margarita Flatbread Pizza.  It was interesting because I have never known a traditional Margarita Pizza to have capers on it, but this one did and Chad liked it.  Tomatoes, onions, capers and basil covered with mozzarella, provolone and Romano cheese.  He didn't swoon over it but he liked it enough to eat the whole thing.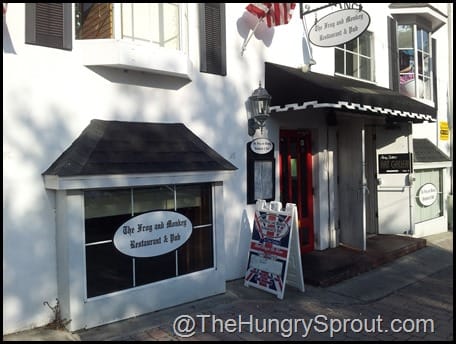 We enjoyed the atmosphere but we were happy to leave when we did as a duo of singers were taking to a small stage in another corner of the restaurant and it was becoming very loud quickly.  We liked The Frog and Monkey but there are too many other cute little places we would try in Mt. Dora before heading back for Pub fare.  Nothing too special here.