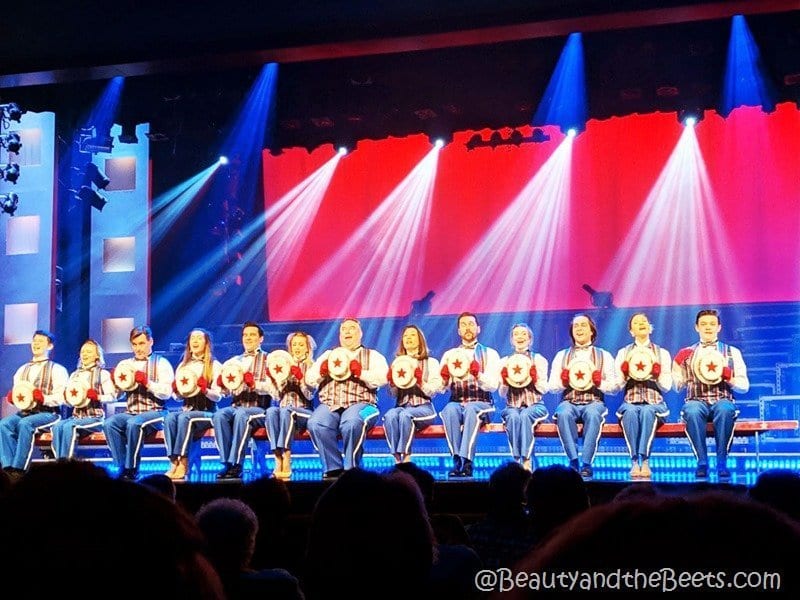 The World's Largest Performing Family
The Hughes family has the distinction of being the world's largest performing family. They (the Hughes brothers) have been performing together over 30 years and now have a show in Branson, Missouri at The Hughes Brothers Theater. The Hughes Music Show is a family event with four of the Hughes brothers, their wives, and children. To date there are over 30 children performing in each and every show. (note: there is a 5th brother that has performed in the past with the family, currently he is with his wife and family in California)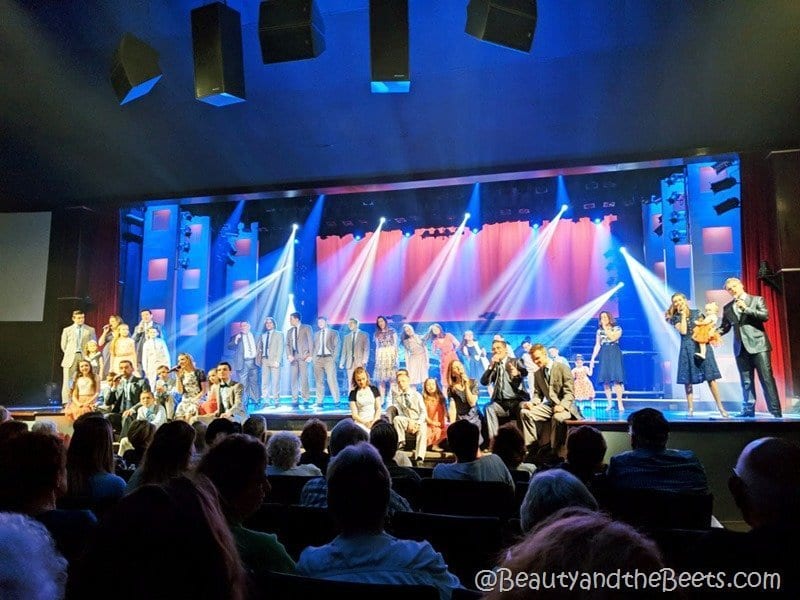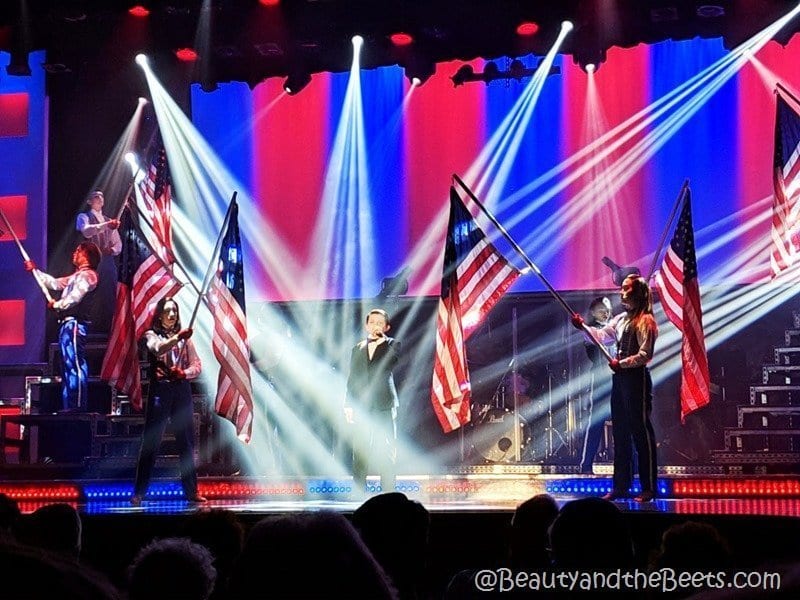 The Hughes Brothers aren't the main attraction
Let me just start by saying, there is apparently a prerequisite to marrying and/or being born into the family. Each brother, wife, son, and daughter have Broadway caliber talent. The brothers may be the patriarchs of the family, but it is the children that really steal the show. The children can sing, dance, act, and play the violin and/or fiddle. And they are good. Really good.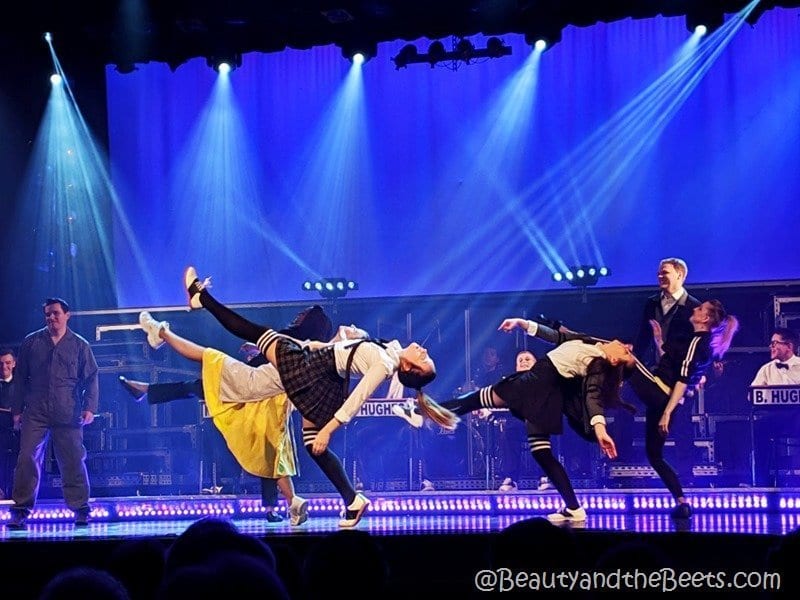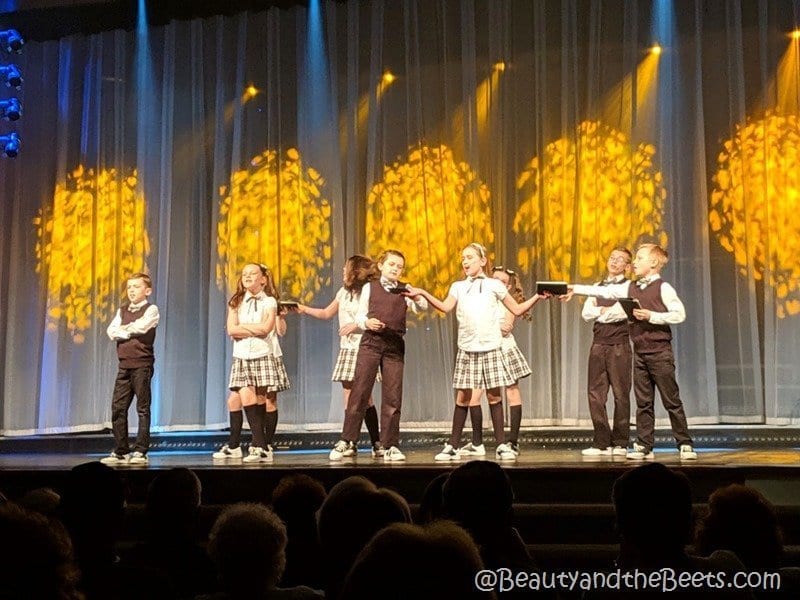 What's The Hughes Music Show about?
The show is funny, quick-witted, fast paced, and toe tapping exhilarating. Expect the unexpected. Expect Kiersten to knock your socks off with the fiddle and expect to have your heart melt with Jacob's original song, written and performed by him with nothing more than an acoustic guitar and a spotlight.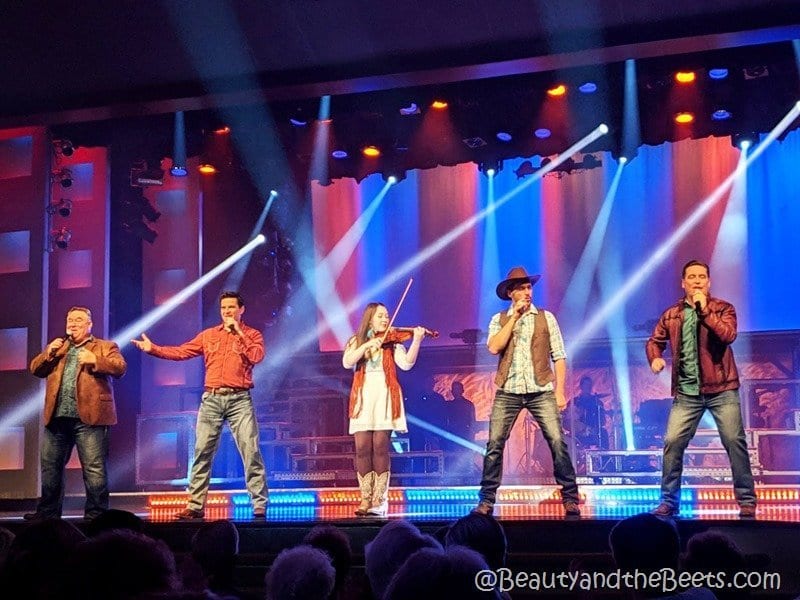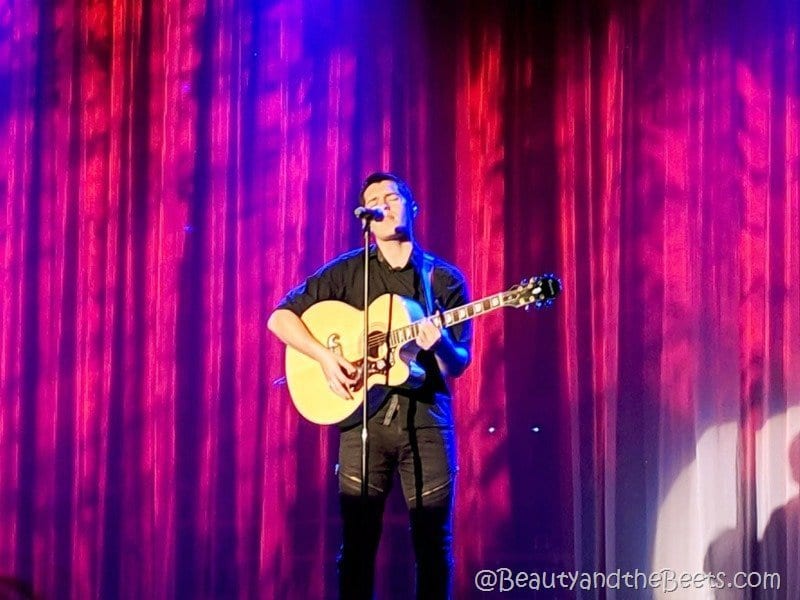 The music ranges from the very traditional bluegrass/country to more contemporary pop to Broadway show tunes.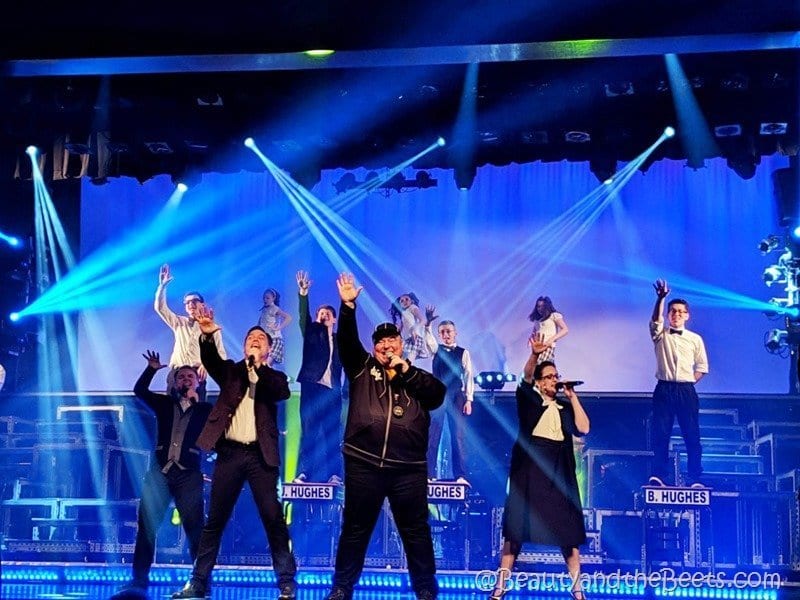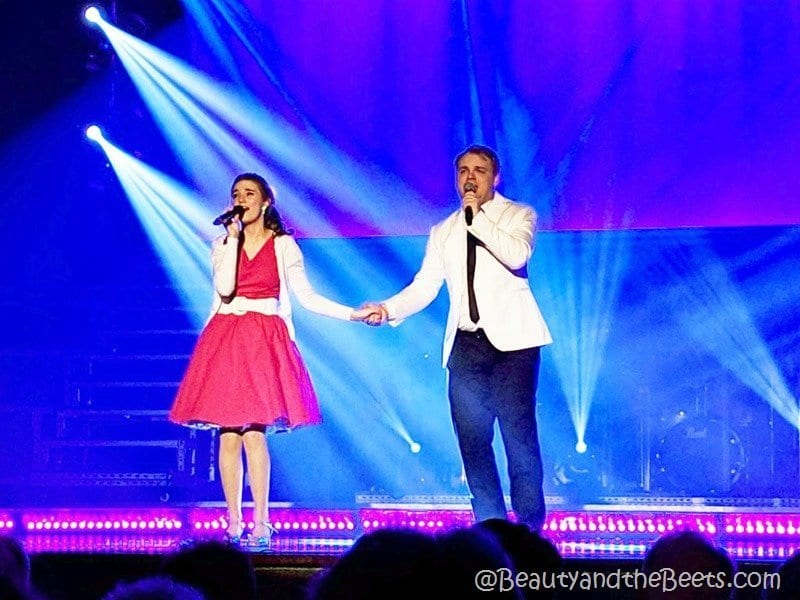 Again, it's a family affair
We had an opportunity to meet with many of the talented family members after the show and I learned that the show is a group effort. Most of the family is involved with the choreography, costumes, and musical arrangements. The family not only perform, but they are also the stage managers, sound crew, merchandisers, and band members, among other roles.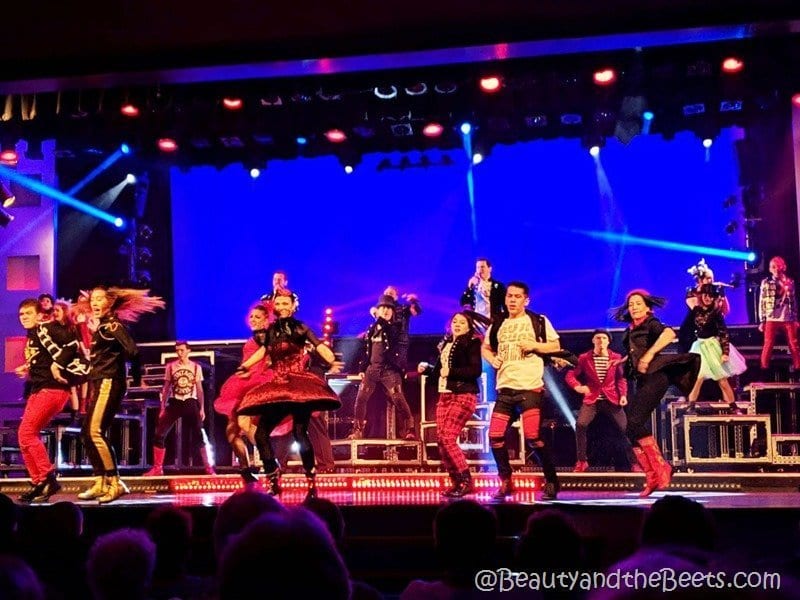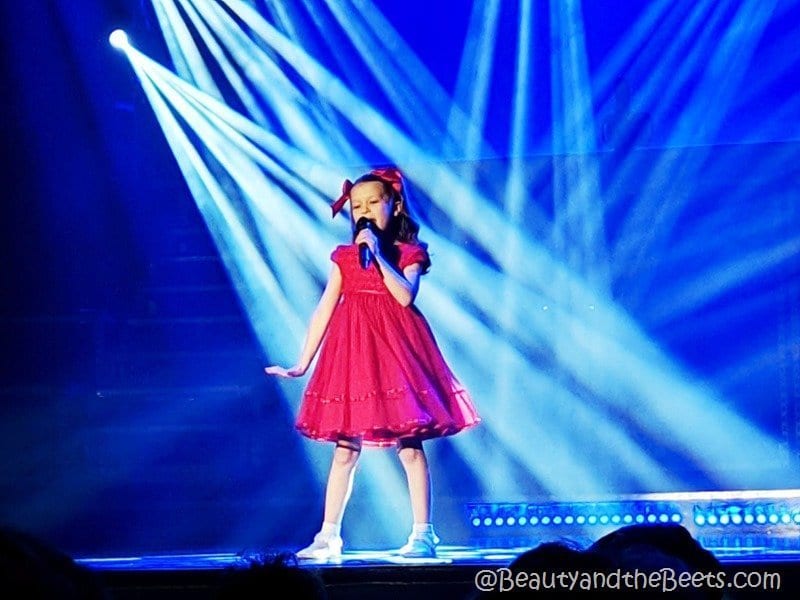 If there is only one show I would consider to be a MUST SEE in Branson, it's the Hughes Music Show at the Hughes Brothers Theater.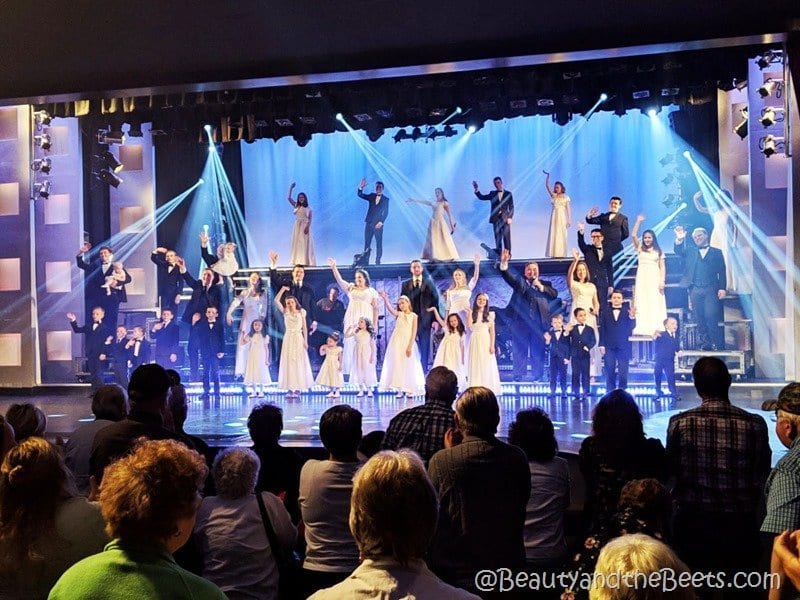 The show is performed February through October, then the Hughes Brothers Christmas Show takes over the theater in November and December.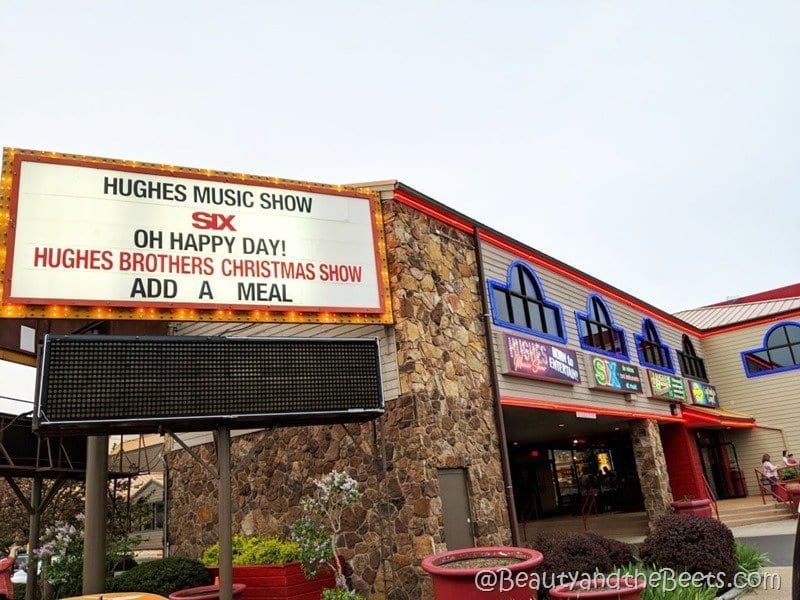 For more information on The Hughes Brothers
For more information and to get tickets for The Hughes Music Show, visit The Hughes Brothers Theater website here.
Click on any of the images below for my recommendations on things to do and where to eat in Branson:
*Disclaimer: I was invited to attend The Hughes Music Show as part a media event sponsored by #BloggingBranson and the Stone Castle Hotel and Conference Center in Branson, Missouri in exchange for coverage. No other compensation was provided and I arranged my own travel to Branson. All opinions are 100% my own.