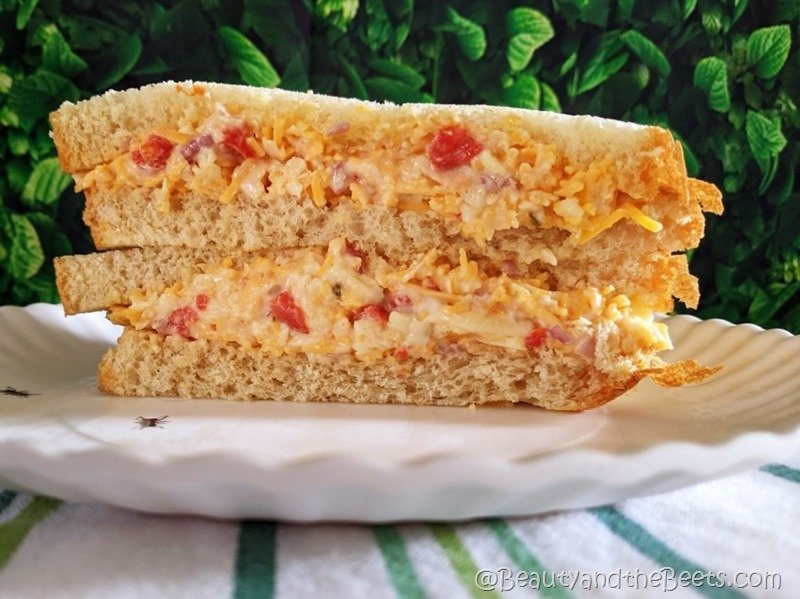 I was three years away from becoming a food blogger…..
The year was 2008. I was three years away from becoming a food blogger, but I was an avid golfer (and still am to this day). By some intervention of God I ended up with tickets to the Masters Tournament, yes, that one….the one in Augusta, Georgia.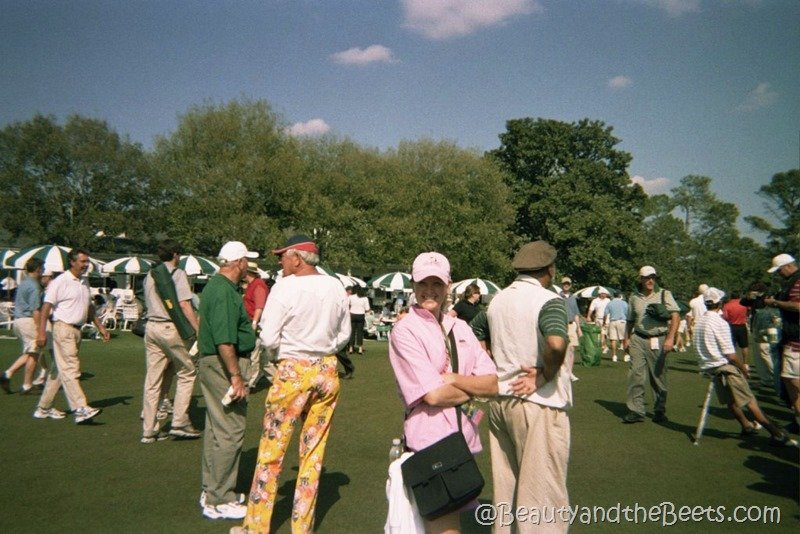 The $1.50 Master Pimento Cheese Sandwich
The one where you have a better chance of admittance into Harvard Law School then getting your hands on a ticket to the world's most celebrated and prestigious professional golf tournament of the year. The one where the world famous Masters Pimento Cheese Sandwich is only $1.50. So here's the funny thing… or the sad thing depending on how you see it, I never got a picture of the famous cheese sandwich in person. But I got lots of pictures from the tournament with thumbs and bad lighting, so there's that.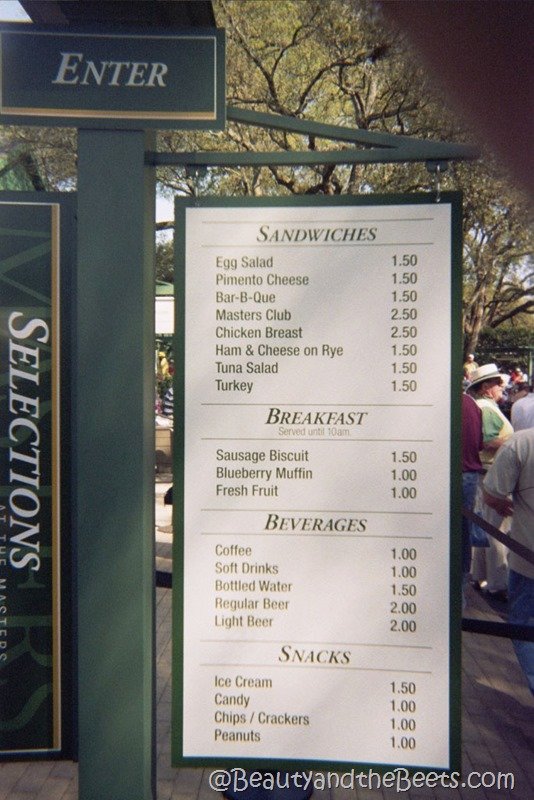 The menu at The Masters is quite inexpensive. For $1.50 you can also get an Egg Salad or Ham and Cheese on Rye sandwich, $2 will get you a beer (I think that price raised to $4 nowadays). All the food is wrapped in a light green cellophane wrapper, which I was told is done to keep the cohesiveness of the green color throughout the coverage for the TV broadcast.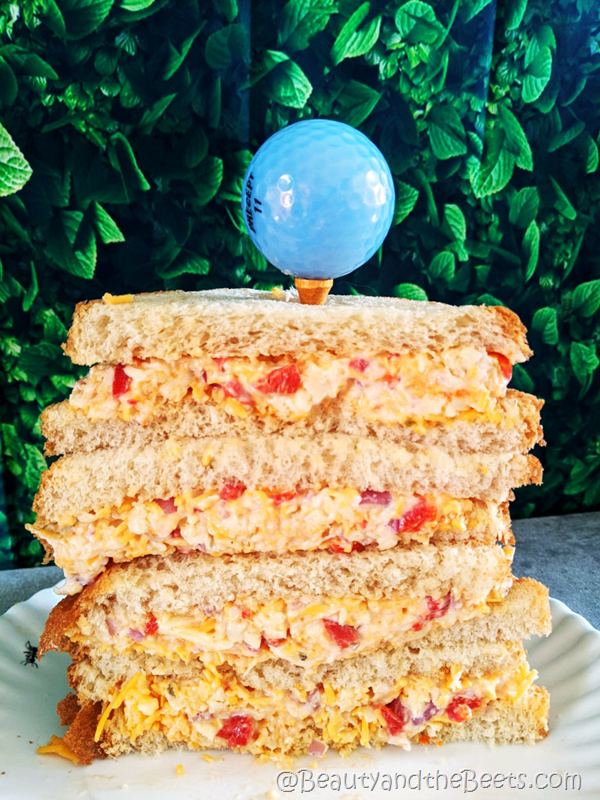 The Masters in November is awkward…
Sadly, in this year of 2020, the Year of the Covid, the Masters Tournament was moved from the traditional first week in April to the very non-traditional and awkward 465th week of November. (Seriously, what week are we in?) And even more devastating, this year's tournament will allow no spectators. Nobody to indulge on a $1.50 Masters Pimento cheese Sandwich, no one to eat a Sausage Biscuit while swigging a $4 American craft beer.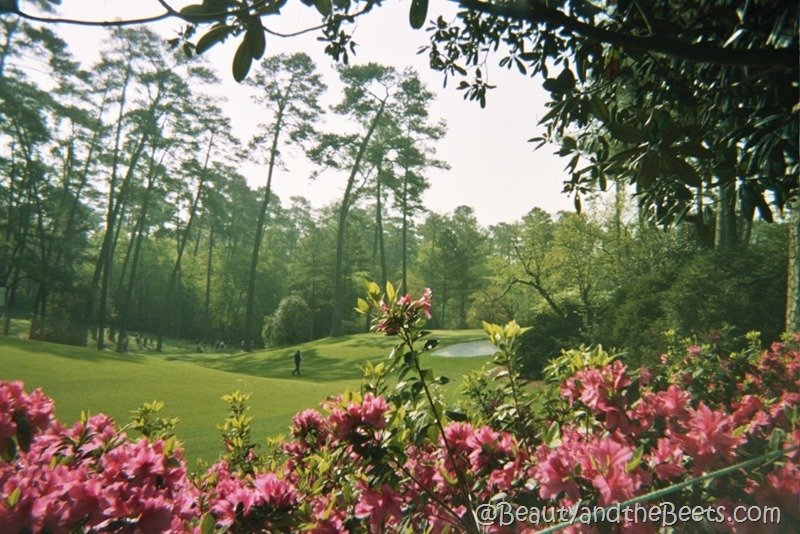 The Masters Pimento Cheese Sandwich from your living room….
So this year it looks like golf fans everywhere will have to settle on watching the action around Amen Corner (the dramatic 11th, 12th, and 13th holes on the iconic course in Augusta) from the comfort of our own quarantined living rooms. However, have no fear. I am here to provide you with an easy foolproof recipe for the recreating the Masters Pimento Cheese Sandwich in your own kitchen. I believe you will be able to recreate the beer yourself without my help, yes?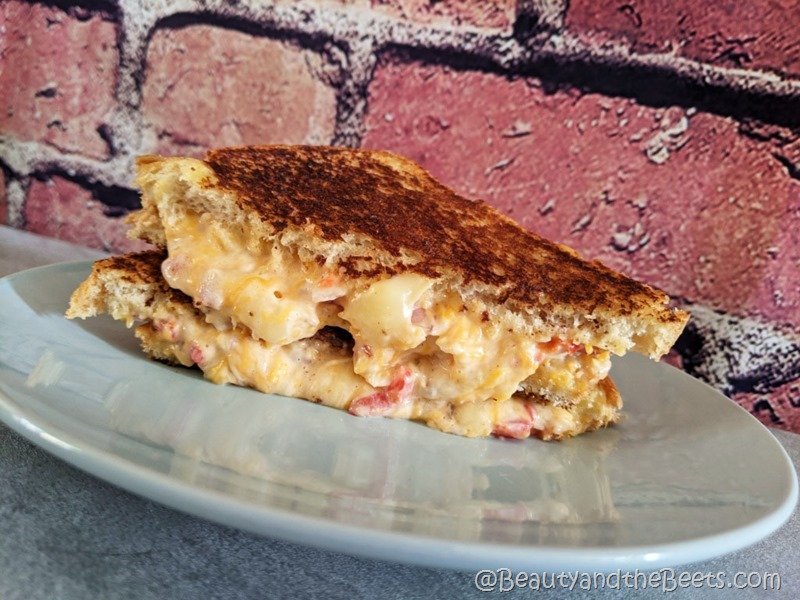 The cheese sandwich is served cold at the Masters, though I much prefer my pimento cheese melted and oozing from golden crispy bread. Just butter the outsides of the bread and grill just like you would a grilled cheese.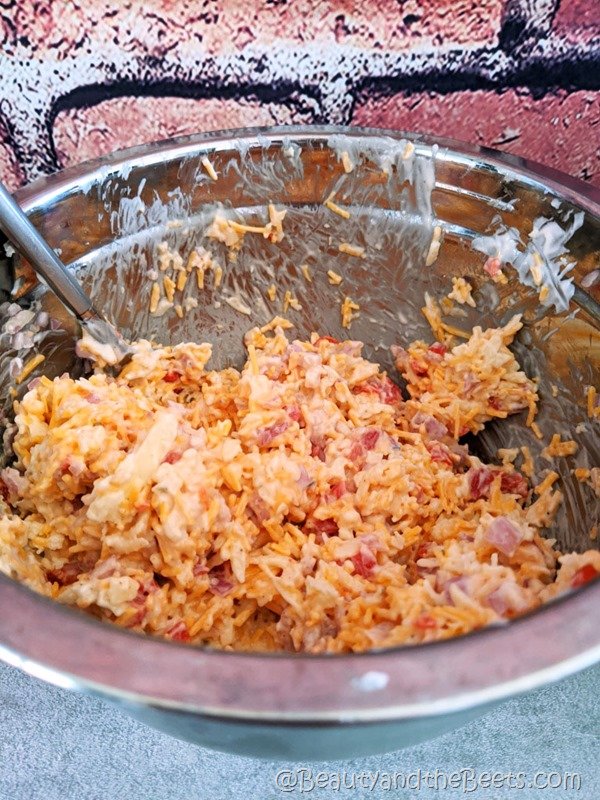 Also, as a side note, pimento cheese is a great topping on a burger or as a dip for fresh veggies and nacho chips.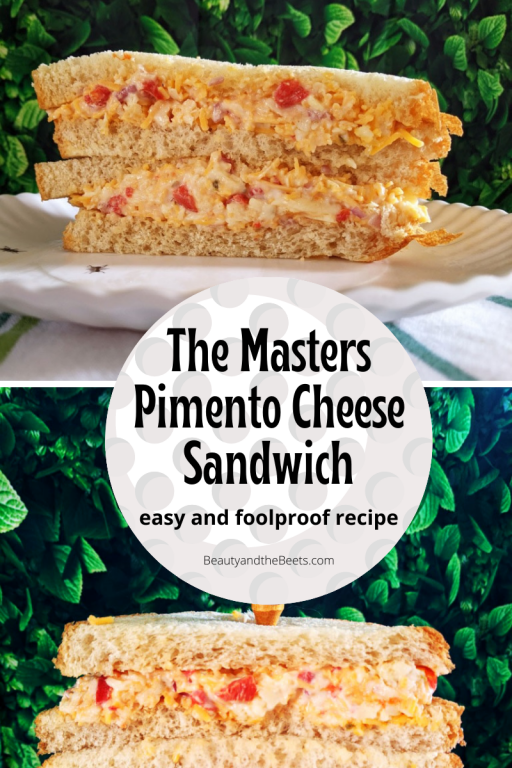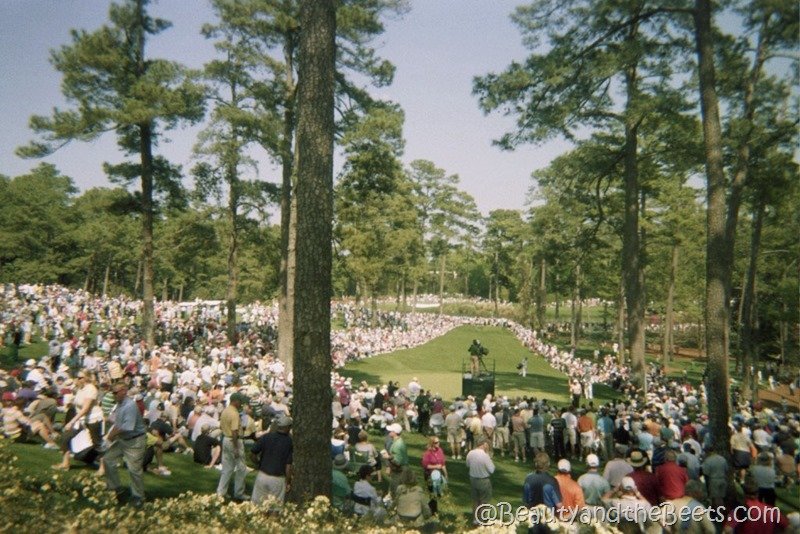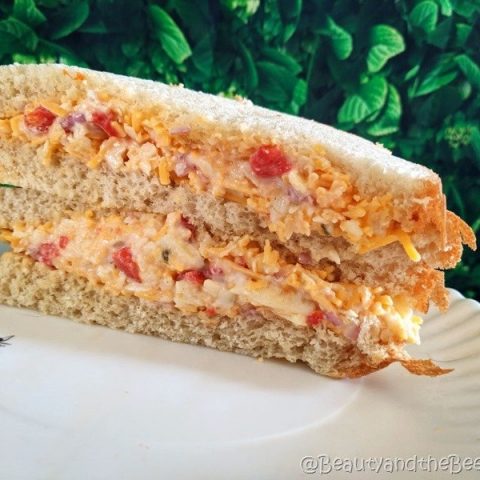 The Masters Pimento Cheese Sandwich
Yield: 4 sandwiches

Prep Time: 10 minutes

Total Time: 10 minutes

Here is an easy foolproof recipe to recreate The Masters Pimento Cheese Sandwich
Ingredients
8 ounces shredded cheddar cheese
2 tablespoons full fat cream cheese
1/2 cup mayonnaise
1 small shallot, minced
pinch of paprika
Instructions
Mix the cheddar, pepper jack, cream cheese, mayonnaise together in a medium bowl until well blended.
Add the chopped pimentos, minced shallot, and pinch of paprika and mix.
Spread the pimento cheese mixture onto 4 of the bread slices and top with remaining bread.
Notes
Could you use a different type of bread? Sure, but it wouldn't quite be like the real thing. But if wheat bread is your jam, then go for it.



Until next time dear Masters….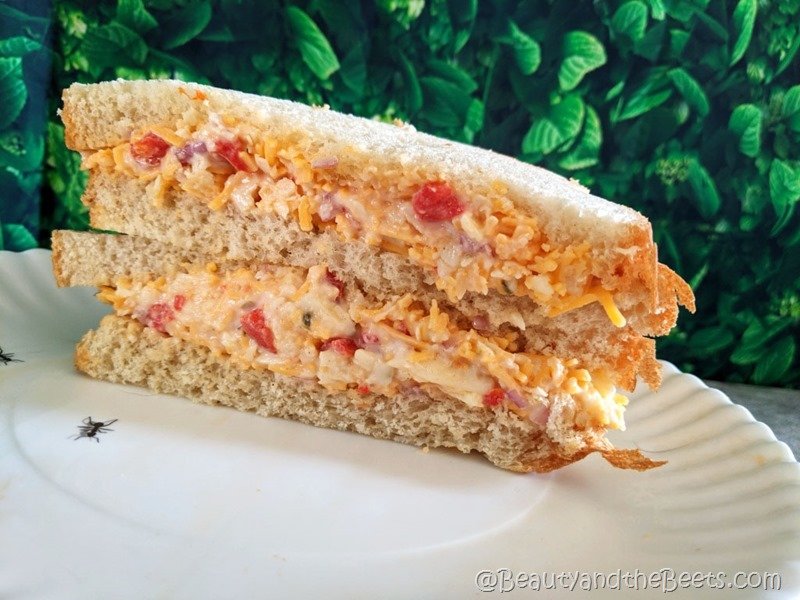 For other Masters inspired recipes check out this classic egg salad sandwich recipe, this deconstructed Arnold Palmer Tea, or the BOOZY Arnold Palmer tea.
Also check out: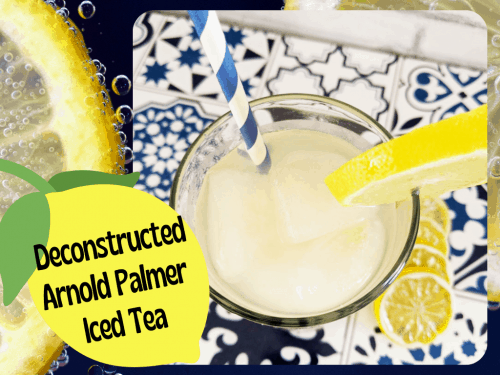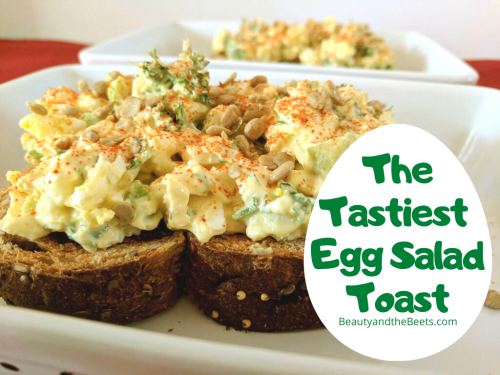 *This post contains affiliate links. I only link to products that I use myself and believe in. Your support is greatly appreciated.*