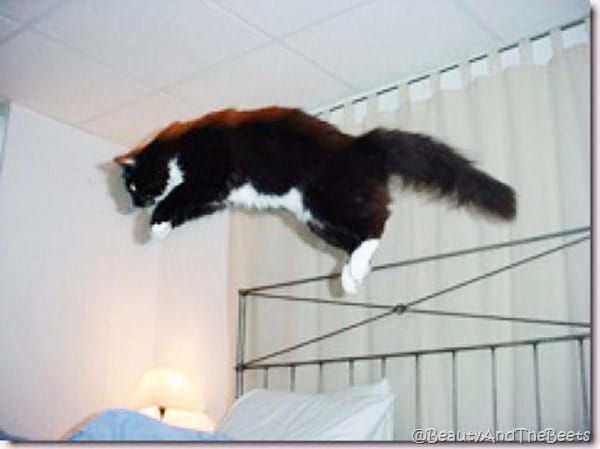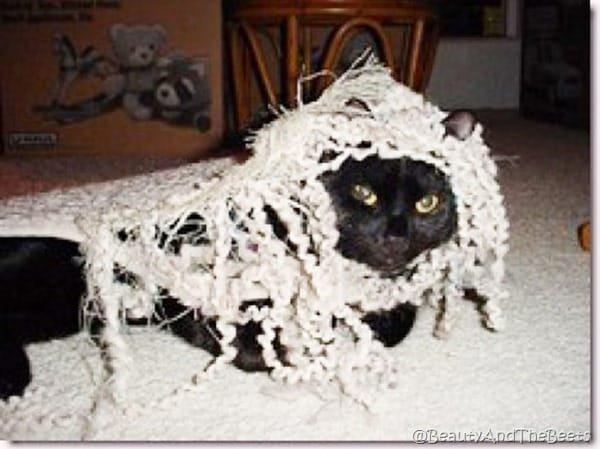 Sorry- it has been awhile since my last post.  We had a bit of a scare with one of the animals.  Zoey (our tuxedo angel) was losing a lot of weight and was losing clumps of fur- we took her to the Vet and they put her through a series of bloodwork and other tests.  We were told it was probably Myeloma (bone marrow cancer) – it was a very scary time for me.  THE GOOD NEWS is that she tested negative for myeloma and the other things they thought could be  seriously wrong.  She took some anti-biotics and has returned to the happy cat she has always been.  While she was ill, however, she spent all her time sleeping in her carrying cage.
While it was a sad time for us, there was one thing that amazed me about the spirit of animals.  Our other black cat Sullingham, who has grown up with Zoey since he was 6 months old, suddenly would not leave her side.  Those two snuggled in the cage together for a full two weeks until Zoey got better.  There is no question in my mind that he knew his sister was in pain and miserable.  He cuddled with her day and night for TWO FULL weeks, comforting her and letting her know she was not alone.  He gave up his own life of entertaining the kitten, hanging out with his Dad and playing with his toys- just to keep her company during her illness.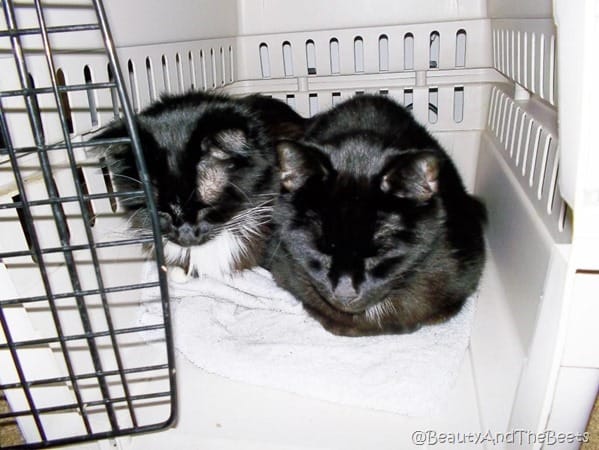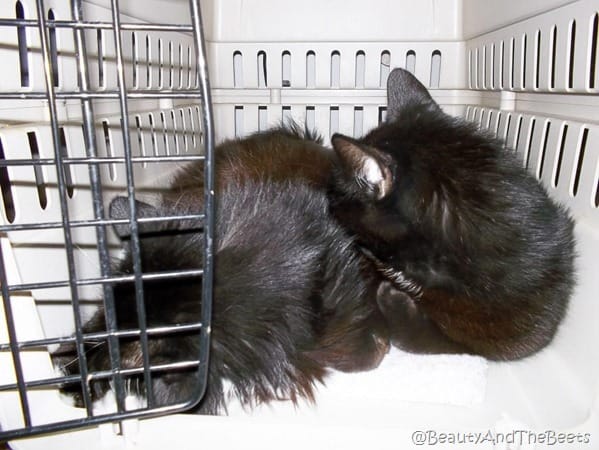 Even Lenore, our young kitten, knew something was wrong and toned down all her wild playing and running around- as if to just keep the house quiet.  Lenore would periodically peek her head into the cage just to say "hi" and see how Zoey was.   My heart was filled with so much joy even though it was a sad time……being able to witness the spirit and true love of animals…not only with me but WITH EACH OTHER….I truly believe that Zoey got better by 10% medicine and 90% love, comfort and the company of her Sullingham…….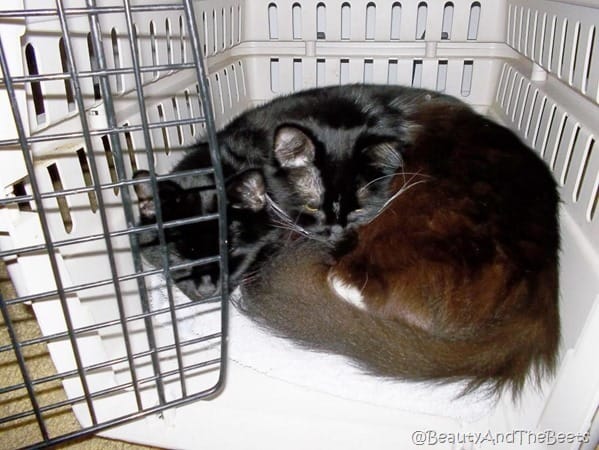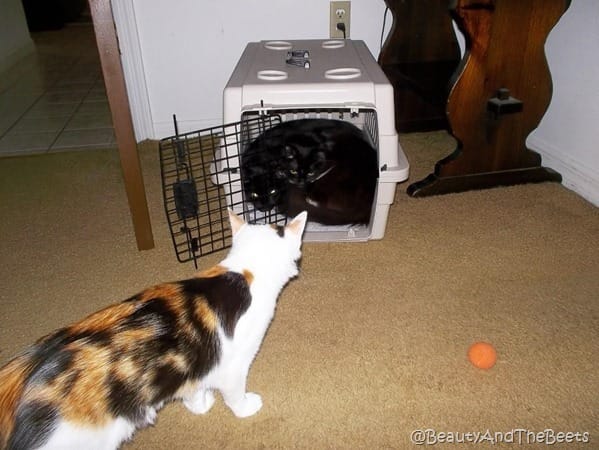 Of course….now that everything has returned to normal…….Zoey purrs away….Sullingham plays with his younger sibling and helps his Dad work….…and younger sibling?  Back to her normal antics…..torturing the elders and unrolling the toilet paper……..
Happy day is our world.