Editors note: This post is for lunch at TooJay's- for a review of their breakfast visit here: TooJay's Original Gourmet Breakfast
New York City has the Carnegie Deli and the Stage Deli,  Los Angeles has the Canter Deli, and we, the residents of Florida, have our very own famous deli- TooJay's Original Gourmet Deli.  The menu is enormous, the food is delicious and the portions are huge.  You could eat here everyday for a year and never eat the same thing twice.  TooJay's, with 24 locations in Florida, is open for breakfast, lunch and dinner and serve everything from cheese blintzes to beef brisket.  Let me just say right off the bat that they serve the world's best chicken noodle soup and it is no surprise to me that they serve over 1 million bowls of the stuff a year.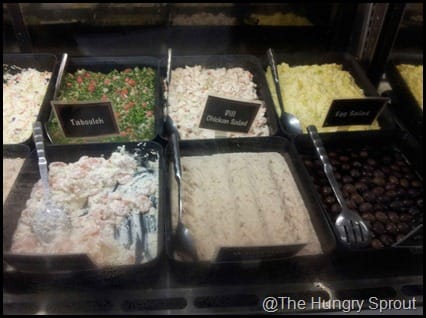 TooJay's is a deli/bakery.  When you walk in, you will pass a stunning display of  traditional deli dips and salads like hummus, tabouleh and chicken salad.  You can order any of these items to go or grab a seat in the dining room.  We are greeted right away and we were able to sit at a table right away.  (We dined at 3pm on a Friday- not a very busy time but to my surprise more than three quarters of the large dining room was filled.)  Expect a large wait on a Saturday or Sunday morning.  The smoked fish platter and any of the quiches make the wait worthwhile.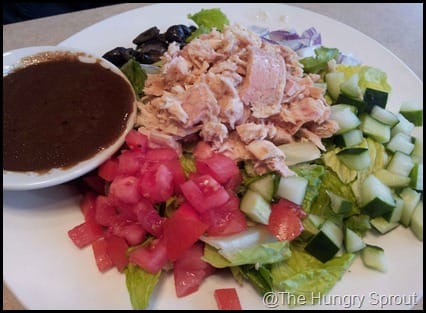 We ate fairly lightly on this particular visit.  There is an entire section of the menu dedicated to lighter and vegetarian items.  Chad ordered the light albacore tuna salad.  HUGE chunks of tuna, perfectly ripened tomatoes and fresh cucumbers, black olives and red onion piled on top of romaine lettuce with a citrus vinaigrette is perfect if you are craving something light and healthy.
Also on that menu are items like a roasted vegetable pasta, a baked tilapia platter and a chicken-strawberry citrus salad.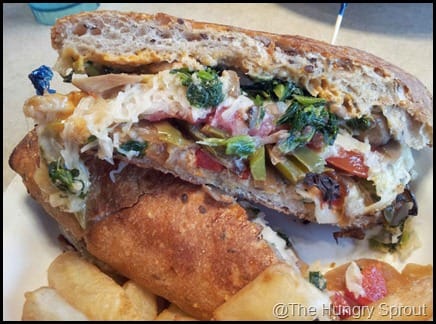 I ordered the Vegetable Rueben Ciabatta off the same light and vegetarian menu.   While it was vegetarian, it was not on the lighter side.  I ate half of it and had the other half the next day for lunch.  My sandwich had sautéed mushrooms, red and green peppers, caramelized onions, spinach, sauerkraut, Swiss cheese and Russian dressing piled high on 9-grain wheat ciabatta bread and then grilled until it was crispy and golden.  If you read any of my other posts regularly you will notice a pattern of me regularly ordering Rueben sandwiches.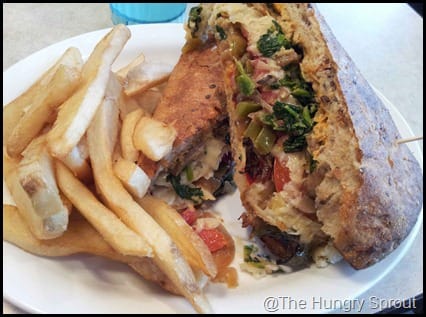 It is my favorite sandwich of all time.  TooJay's vegetarian version was not only the tastiest of all the Ruebens I have ever tried, but it was also much healthier than a regular meat version.  I would give this sandwich a 10 out of 5!  The only thing I changed was I substituted fries for the fresh fruit offered on the menu.  I am not a fan of watermelon, cantaloupe or honeydew and that is usually the base for most fruit salads.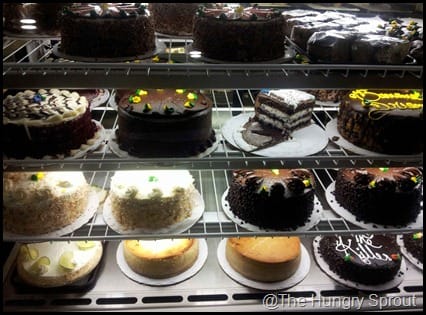 We have never had bad service at any of the locations we have been too, we have never had a bad meal, we have never had to send anything back to the kitchen, and we have never left TooJay's still hungry and not satisfied.  Oh, and on the way out, they will tempt you one last time with their huge display of freshly baked cakes and cookies.  (They sell almost 3 million black and white cookies a year!)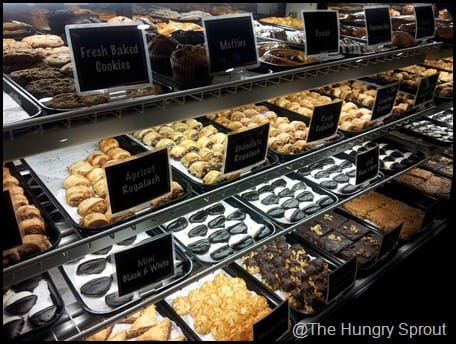 TooJays Original Gourmet Deli website