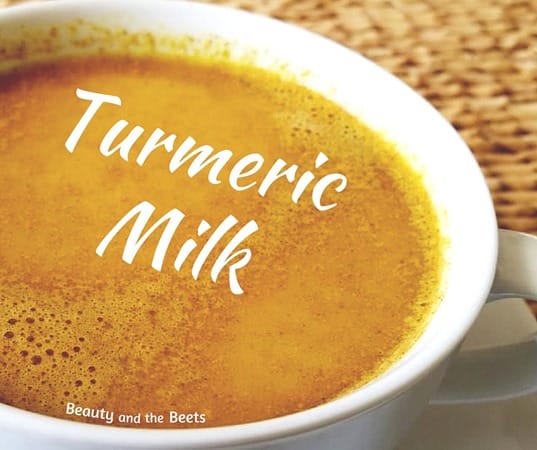 I am an extremely HUGE fan of turmeric. I take 500mg a day, in a pill form and I swear by it. I have been taking turmeric for about a year and a half now, since my foot surgery. On days when I run my half marathons I double up on my dosage, taking one 500mg pill the night before my run and one 500mg pill immediately after running, and I have noticed a huge difference with significantly less overall pain after finishing a 13 mile race. Mr. Beet takes it after his runs to soothe his knee pain.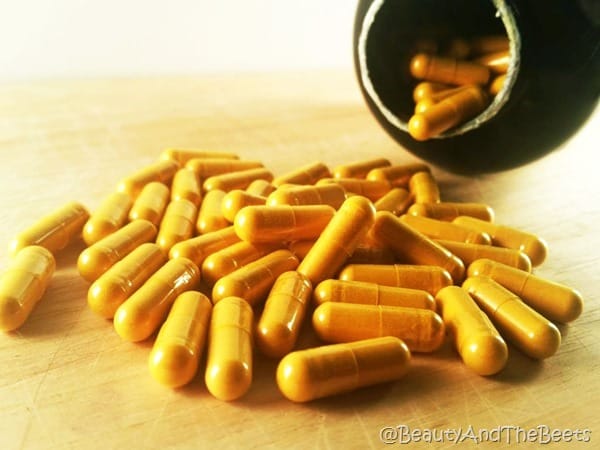 However, there are many other ways to take in turmeric without having to swallow big pills. One way is to sprinkle it in its dried form in morning eggs, on a salad at lunch and over veggies at dinner. Or….you can drink it milk. What's that you say? Turmeric milk?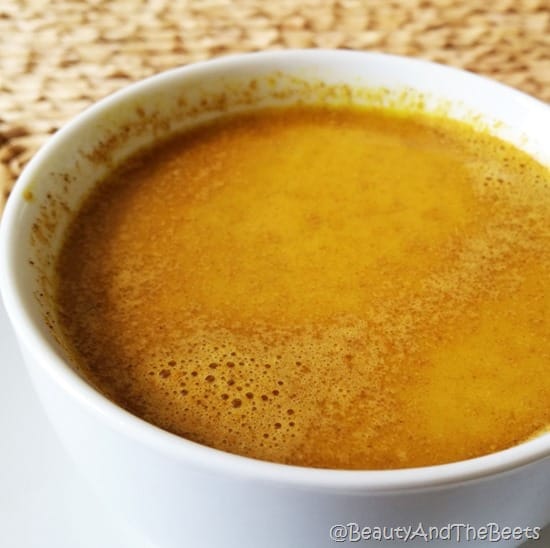 Oh yes, turmeric milk has been around for centuries and has been known to not only reduce inflammation, but also to ease depression, aid in digestion and help with general aches and pains. There is also something very comforting about warm and spicy milk, making it alternative to all those sleeping medications doctors prescribe to millions of patients.
However, unlike turmeric tea, "golden milk" as it is known, is not of a strong turmeric flavor. Instead, the spiced milk has strong flavors of cinnamon, ginger and honey. And the milk is super easy to make. And the one odd ingeredient is the ground black pepper. Black pepper has been found to be necessary for turmeric to be more easily absorbed. No worries, the amount of black pepper is so small that you will not taste it. Enjoy!
Turmeric Golden Milk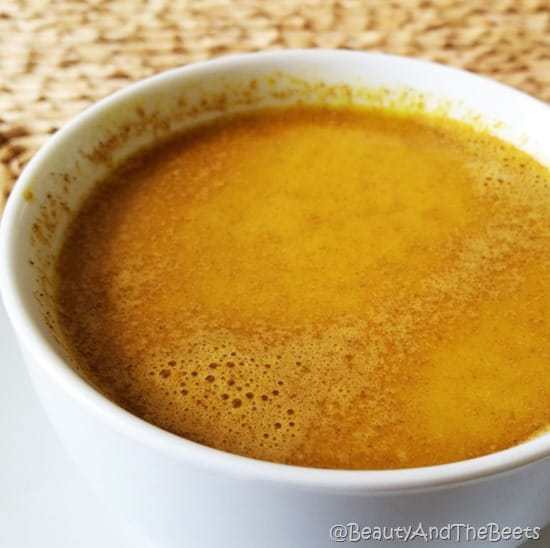 Ingredients
2 cups non-dairy milk
1 tbsp honey
1 tbsp. extra virgin coconut oil
1 tsp. turmeric
1/4 tsp. ground black pepper
1/2 tsp. ground cinnamon
1/4 tsp. ginger,, sliced or grated
1/2 tsp. ground nutmeg,, optional
Instructions
Whisk all the ingredients in a saucepan over medium heat and bring to a light boil.
Reduce heat and let simmer 15 minutes.
Strain the milk into a mug through a fine sieve to filter out the ginger.
Serve immediately.
Pin this for later: