Whether your flight is delayed or you have a long layover, step back into the 1960's at the TWA Connie Cocktail Lounge at the TWA Hotel.
Let's say you find yourself at Kennedy Airport with a long delay. Or a few hours in between flights. Should you schlep yourself to the nearest bar and spend a few hours complaining about airline delays? Suck down a craft beer and a platter of Buffalo wings while commiserating with your barstool neighbor about how much time you waste in airport bars?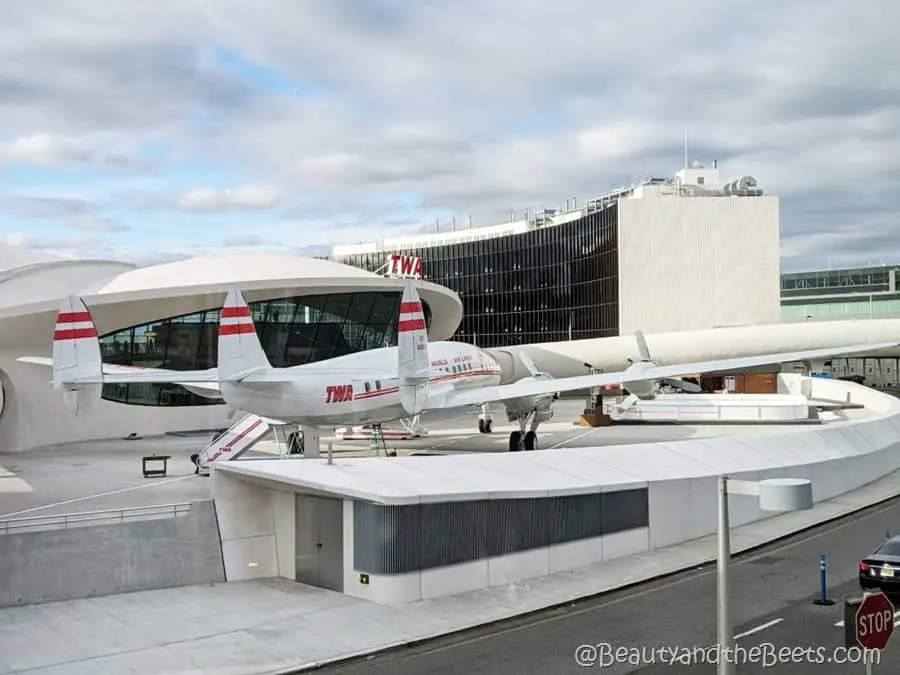 What if there was a place you could go to "waste" a few hours back in the 1960's? A place where you could get an authentic Negroni or a stiff dry martini while onboard an airplane? At JFK's Terminal 5, your 1962 dreams can come true. The TWA Connie Cocktail Lounge sits at the iconic and famed TWA Hotel.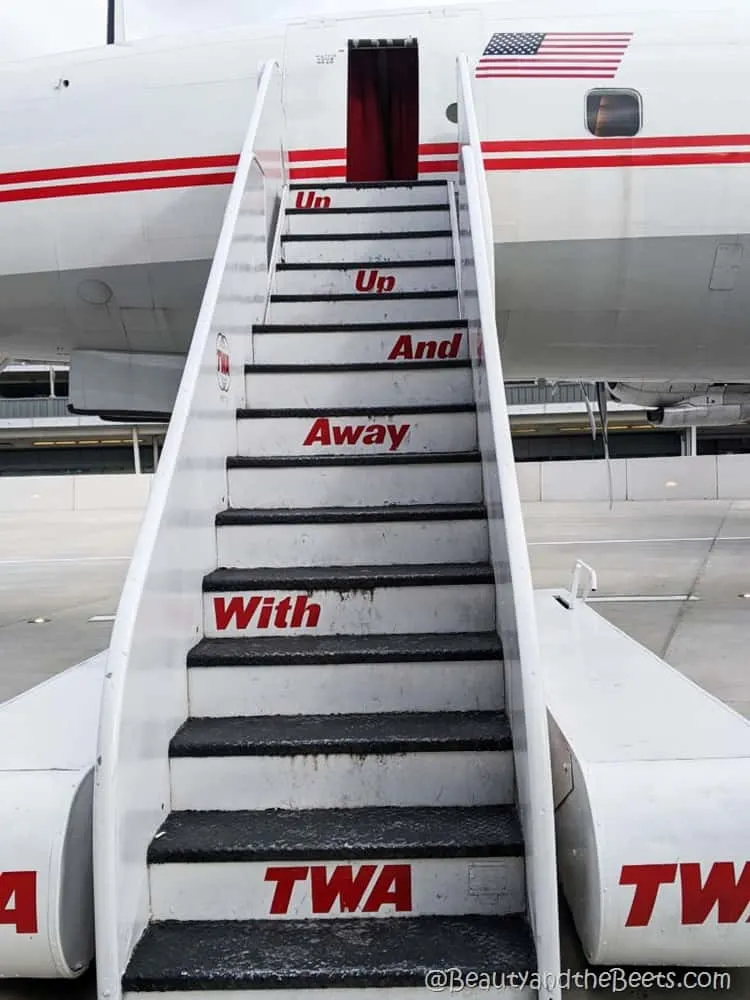 The TWA Connie Cocktail Lounge sits in a remodeled 1958 Lockheed Constellation ("Connie" for short) L-1649A Starliner aircraft. Connie sits on a tarmac between the hotel lobby and the North tower (the Saarinen Wing). Climb up the boarding stairs and grab a seat. This bar will take you for a ride (depending on how much alcohol you drink).
Stop in before lunch at the TWA Hotel Paris Cafe or visit the rooftop pool and Runway Chalet.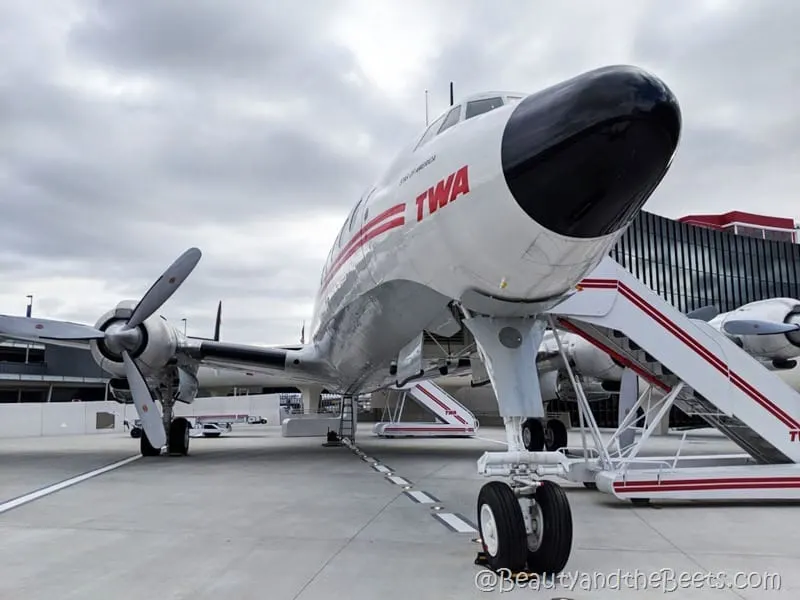 Connie was part of TWA's fleet and has quite a history attached to her. In 1946, earlier versions of Connie broke the transcontinental speed on a flight from Burbank, California to New York City. In the 1950's, Connie served as Air Force One under the administration of Dwight D. Eisenhower. She is now one of only four surviving Constellation L-1649A aircraft, and only one of two still in the United States (the second is located in Polk City, Florida at the Fantasy of Flight Museum).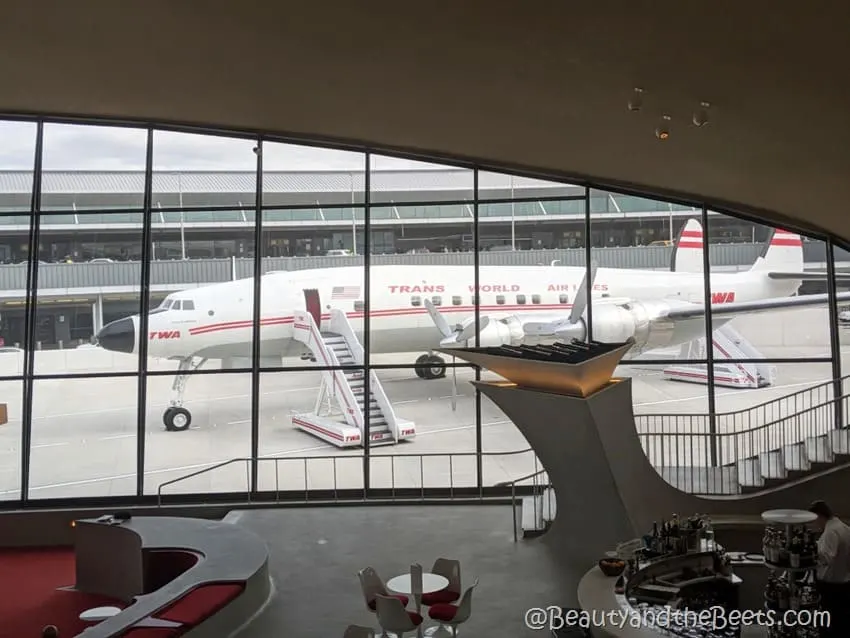 Back in its heyday, a Lockheed Constellation Starliner could fly from Orly, France (Paris) to Idlewild, NY (JFK) in 14 hours and 50 minutes (today that same flight takes a little more than 7 hours). The aircraft could transport 99 passengers with a crew of five.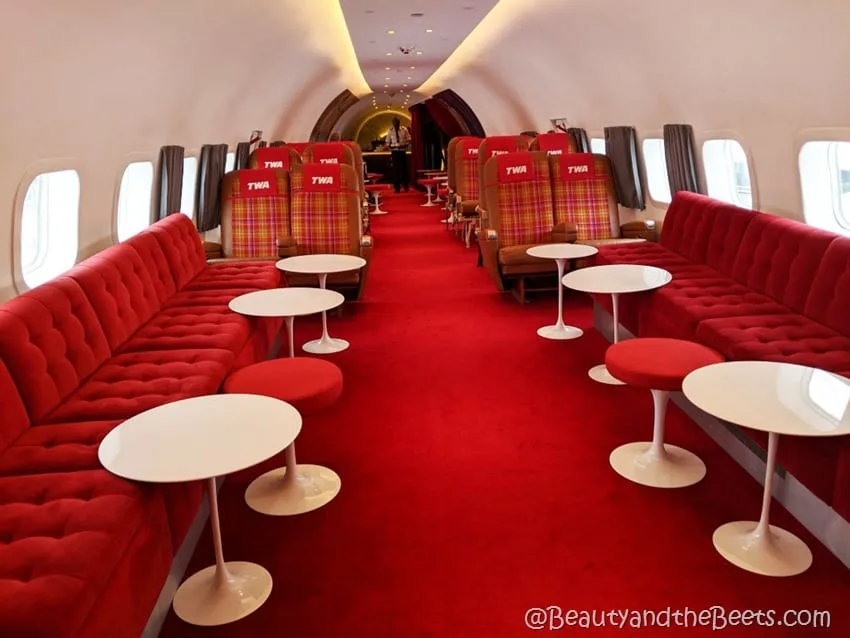 Walking into the TWA Connie Cocktail Lounge, you can smell its history among its bright red carpet and old plaid leather airliner seats. The bar itself is located in the back galley of the aircraft and you can access the original cockpit towards the front.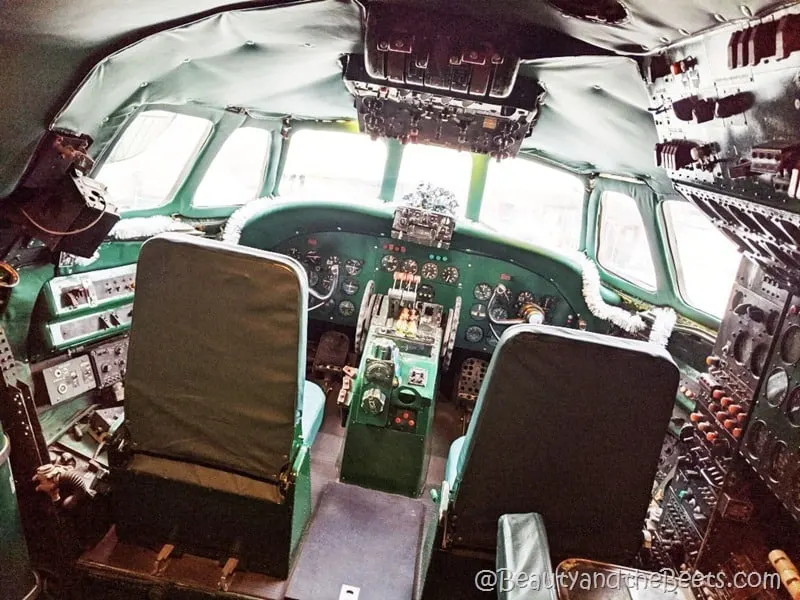 Just as in 1962, signature cocktails like the Negroni, Old Fashioned, Manhattan, and Martini top the menu. Light snacks such as marinated olives and a hummus plate accompany the iconic beverages.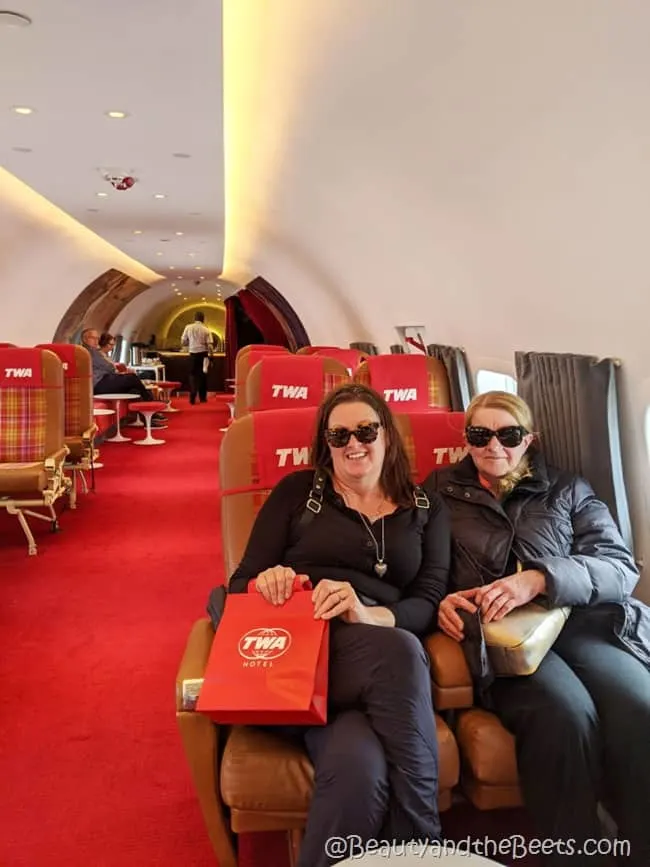 The TWA Connie Cocktail Lounge is a fun and unusual place to spend an hour or two in between flights. The TWA Hotel is also accessible by the JFK airtrain and the Long Island Rail Road with easy access to and from Manhattan.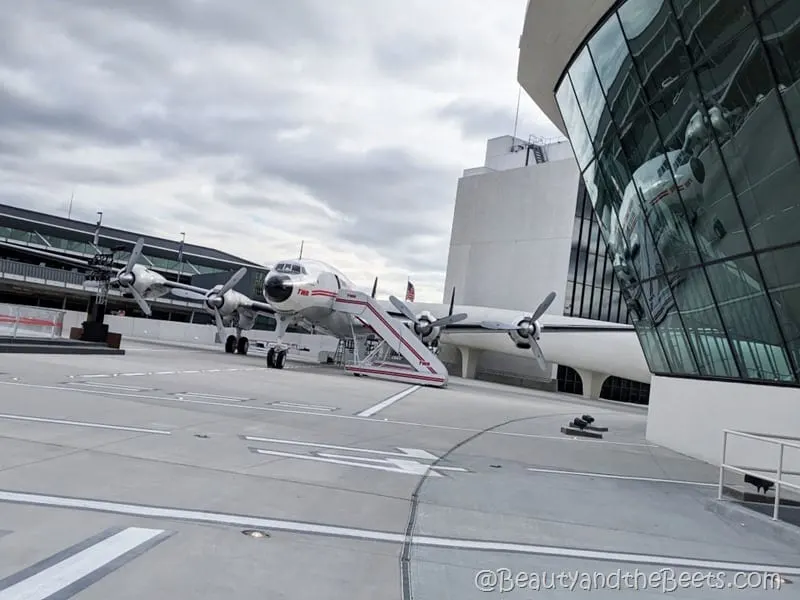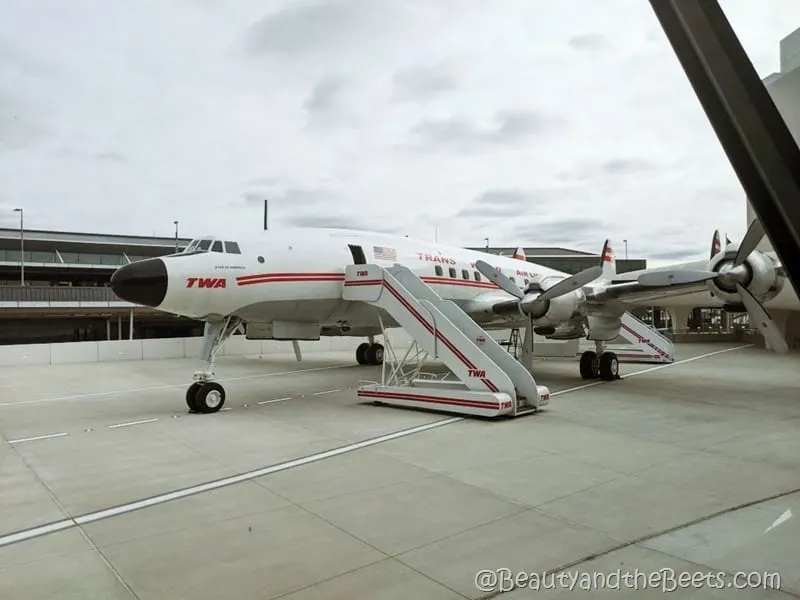 Visit more from the TWA Hotel (click on picture for link):