So often Mr. Beet and I look for restaurants based on the reviews from such websites as Yelp and Trip Advisor. Even in our own neighborhood. Then again, we live in a pretty major city so there are a lot of places we have yet to still try. When Mr. Beet found Umami Sushi in Ocoee, the next town over from Orlando, I immediately looked up the menu. I was surprised to find fried Brussels sprouts on the menu. When does one ever see Brussels sprouts on the menu of a sushi restaurant?
However, the official name of this restaurant is Umami Sushi and Izakaya. "Izakaya" is the term for a gastropub in Japanese, thus other items on the menu besides sushi. And let me tell you about these fried Brussels sprouts. They are servedd with dancing bonito flakes, and while bonito flakes are technically fish flakes, they are not actually alive. They are sliced so thin that the steam from the dish appears to make them moving. It's pretty cool. I wish I would have taken a video.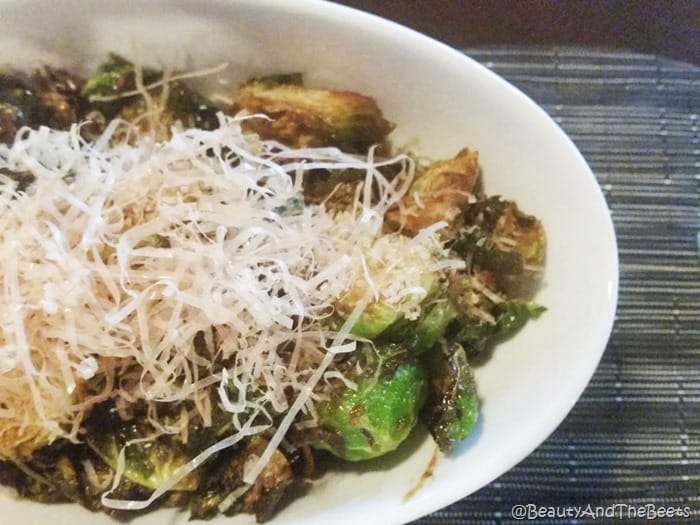 The Brussels sprouts, or Moyashi-Age as it is called on the menu, are amazing. Seasoned with tamari and shallots, I could seven plates of this.
We also tried the scallion pancakes served with a spicy Japanese curry dip. Also delicious. I feel like scallion pancakes are a hard thing to pull off, and I say that because often times they are soggy. But Umami did a great job of serving them quickly before they had the time the sit, and we of course ate them pretty fast. They never had a chance.
We also tried the shishito peppers, roasted and spicy. Soooo good.
Mr. Beet ordered the cucumber roll for his entree. He isn't quite as adventurous in the sushi department but he loved it. You can always tell when the veggies are fresh, and they are here at Umami sushi.
I tried the Hawaiian Poke tuna, ahi tuna served with pineapple, avocado, cucumber, and smelt (small fish). A really good appetizer that can easily be eaten as an entree.
However, I find it hard to go to a sushi restaurant and not order the Spider Roll – the soft shell crab roll. Always my favorite and the roll at Umami was amazing. Look at the fancy presentation, the sauce is in the shape of a crab. I love it.
Even the wasabi has a fun presentation- check out the wasabi leaf.
We were so impressed by this spot that we have made this our go to sushi restaurant in the Orlando area. The service is great and the food is top notch. 5 out of 5 sprouts.