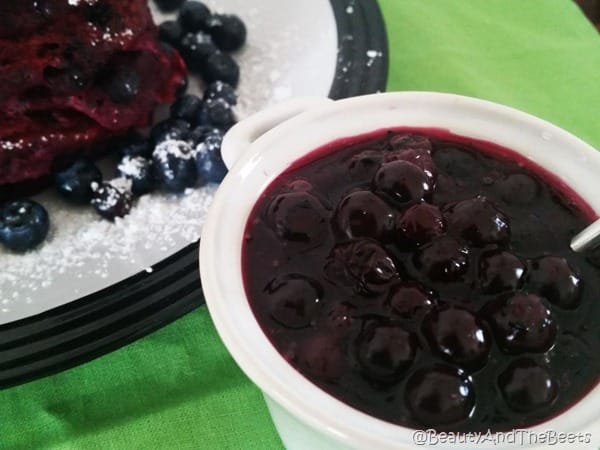 A few weeks ago, I entered a recipe contest with Wish Farms blueberries, and to my surprise I took home second place with my Blueberry and Fig Quinoa Salad. I won a conference pass to the Food Wine Conference, a cash prize and a flat of blueberries. A flat equals 12 pints. TWELVE pints. That's a lot of blueberries. So I set aside a Saturday afternoon and dug in. I made blueberry stuff. So much blueberry stuff that Mr. Beet and I just about turned into Violet Beauregard from Charlie and the Chocolate Factory.
Upon learning of my plans to work through all 12 pints, many asked why I don't just freeze most of them for later use. Well, that's no fun. That's the easy way out. Well OK, I didn't use all 12 pints. I only used 6, and yes, I froze the rest. Sorry to bust your blueberry bubble.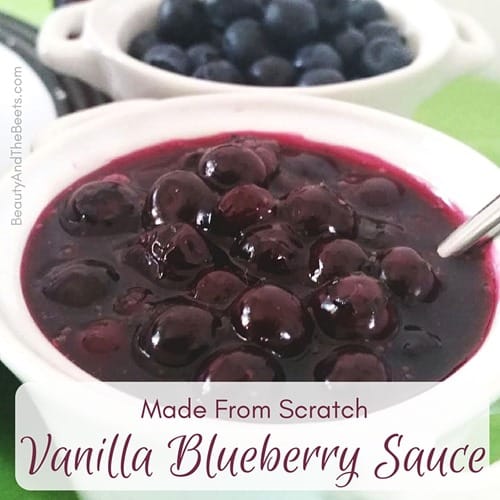 So, what did I make? Well the first thing I made was a Vanilla Blueberry Sauce. Fruit sauce is so versatile, I made a batch and kept in the fridge. Over the course of the next few days, I used it on ice cream, pancakes and buttered tortillas.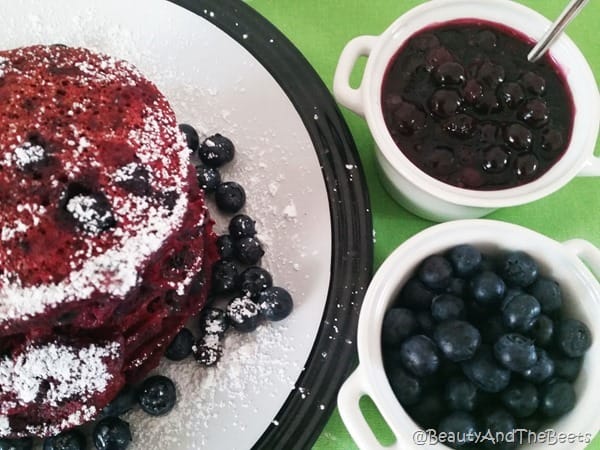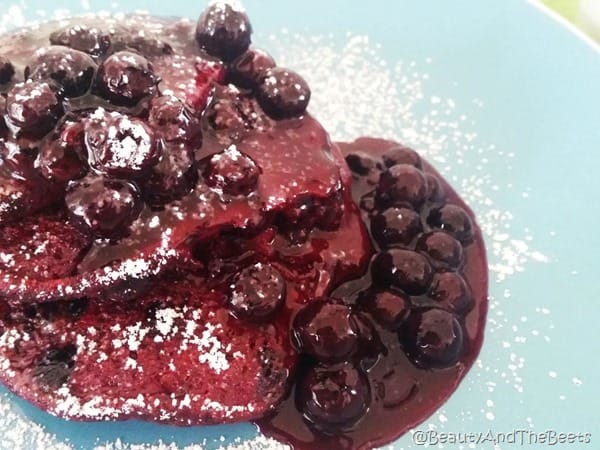 There is just something comforting about a homemade fruity sauce. It's something you find in a mason jar at the store of a local farm, or at a small Mom and Pop breakfast restaurant. It's heartier than maple syrup, richer than a fruit gravy and way more interesting than just plain fruit.
I had never made a fruit sauce before, I was so surprised at how easy it is. If you can boil water you can make fruit sauce as that is basically all there is to it, well there is a little more to it, but not much. And it doesn't begin and end with blueberries. You can make this with raspberries, strawberries, blackberries, or pitted cherries, even peaches. I added orange zest as optional in the recipe. Depending on what you are using the sauce for, you may prefer a little orange flavoring, particularly on pancakes. Lemon zest will work well also.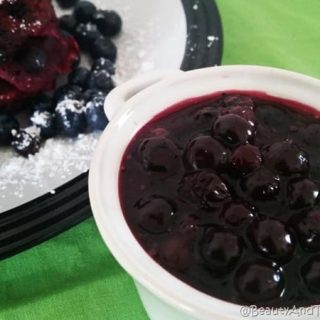 Vanilla Blueberry Sauce from Scratch
Yield:
2 cups approximate
An easy and versatile Vanilla Blueberry Sauce from scratch. Lemon flavoring is optional.
Ingredients
2 pints fresh blueberries,, washed and stems picked
3/4 cup water
3/4 tbsp sugar
3 tbsp cornstarch
zest from one orange,, optional
Instructions
Mix the cornstarch with 3 tbsp water. Set aside.
Add the blueberries, water and sugar to a saucepan over medium heat. Bring to a low boil, stirring occasionally.
Stir the cornstarch mixed with water into the blueberries. Add the orange zest, if using. Simmer about 15 minutes, as the sauce will begin to thicken.
Remove from the heat and stir in the vanilla.
Sauce can be served immediately, or stored in the fridge for up to 3 days.**
Notes
When reheating the sauce, be careful not to overheat and burn. Microwave on 50% power or heat in a saucepan on the stove over medium heat.
Pin this recipe for later: