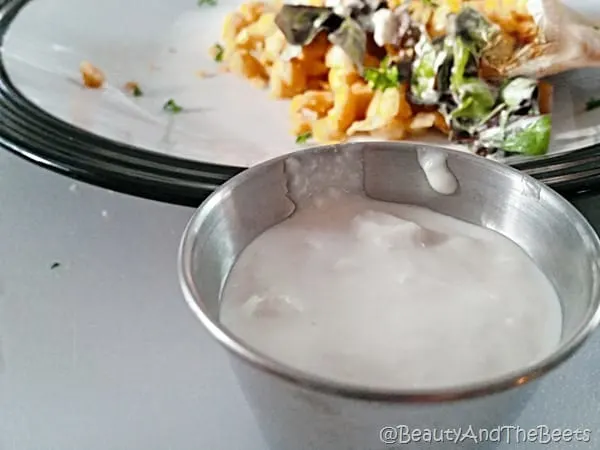 As a someone who loves to make her own salad dressing, I love experimenting with different types of oils and vinegars. However, I do miss using creamy dressings, not only on salads, but also as dip or topping for vegetables. One of my favorite recipes is for Cauliflower Buffalo Wings with a Vegan Blue Cheese Dressing.
Blue cheese is my favorite salad dressing flavor. While it is tangy and creamy, I love how it pairs well with spicy foods as well. A creamy blue cheese can soothe the sting of a hot buffalo wing, or in this case, a hot buffalo cauliflower wing.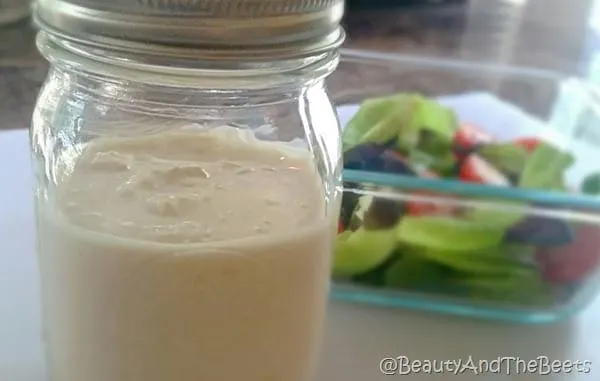 However, blue cheese is not the healthiest of salad dressings. Even this Vegan version uses mayonnaise, but Vegan mayo which is egg-free and dairy-free. A familiar popular brand is Vegenaise. Vegenaise can be found at major grocers like Whole Foods and Publix, or you can purchase a Vegan mayonnaise from Amazon here. I love all Vegan mayo, but it is not without calories and fat. One tablespoon of Vegenaise will cost you about 80 calories on average, while traditional non-Vegetarian mayo contains about 100 calories per tablespoon, depending on the version and brand. So keep in mind that just because something is Vegan, that does NOT equate to less calories and/or better health.
Now, with that disclaimer out of the way, I still love my blue cheese dressing. And in moderation this is my go-to recipe when I am craving a creamy and tangy dressing for salad, cauliflower wings or a spicy chickpea sandwich. And it is super easy to make.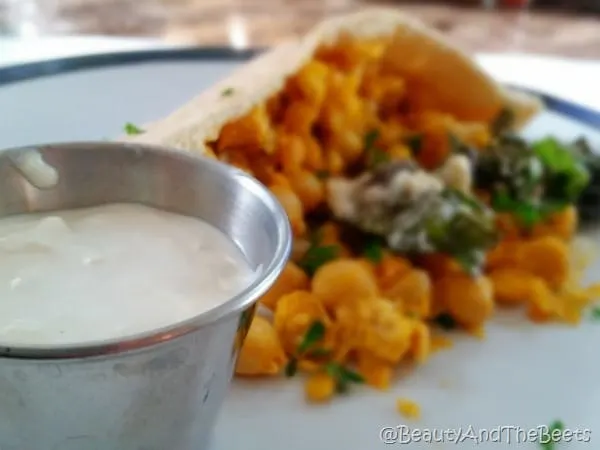 I highly recommend letting the dressing chill in the fridge for a few hours before using it so all the flavors meld together. And, of course, if you do not want chunky blue cheese than leave out the tofu. The tofu only adds to the texture, not the flavor. If you do use the tofu, be sure to mash it up into chunks. I use a fork to break up the block- it's easier than trying to chop little crumbles up. Enjoy!!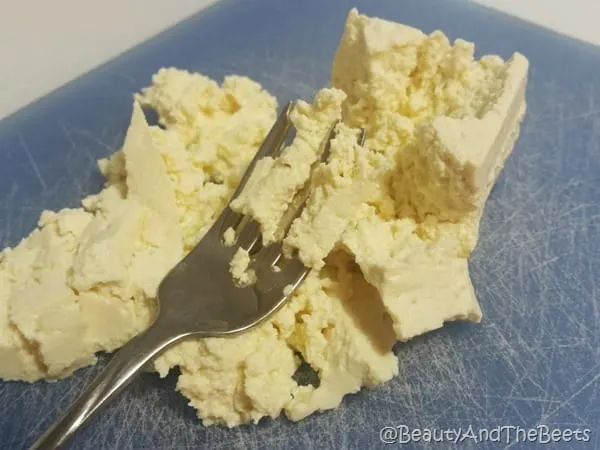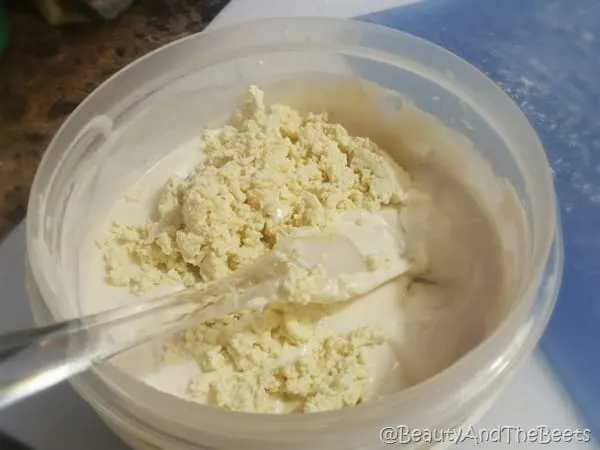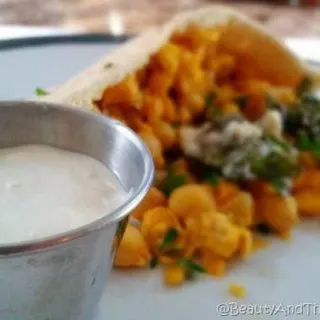 Vegan Blue Cheese Dressing
Ingredients
1/4 block of extra firm tofu
1/2 tsp garlic powder
1 cup Vegan mayo
1/4 tsp tahini paste
1 tsp lemon juice
1 tsp apple cider vinegar
Instructions
In a medium bowl, mix all ingredients except the tofu until you have a nice creamy dressing-like consistency. Crumble tofu into the dressing mixture to resemble blue cheese crumbles.
Chill the dressing for at least an hour in the fridge to allow all the flavors to meld.
Pin this
for later: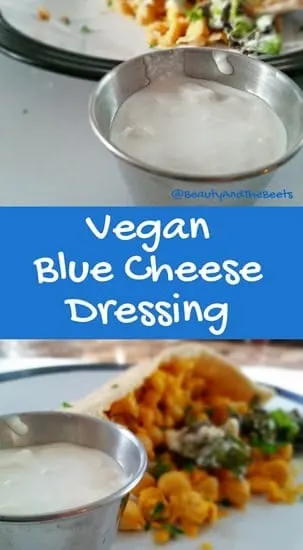 *This post does contain affiliate links. Your support is greatly appreciated*