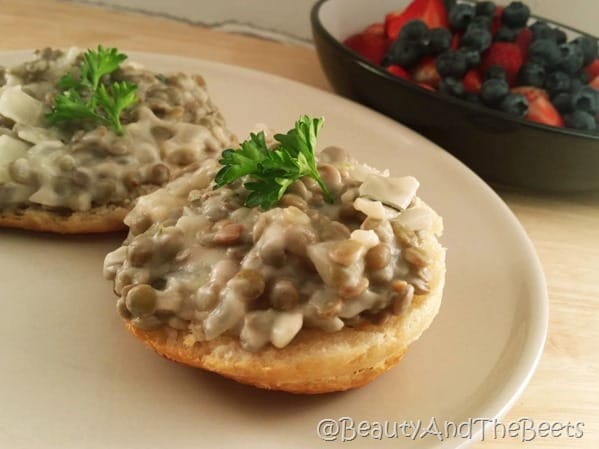 I have always loved Biscuits and Gravy. To me, it's one of those dishes you just eat every once and a while, usually when I am craving a filling breakfast. But alas, I no longer eat meat and that kind of throws that thick hearty sausage breakfast gravy out the door. Or does it………..?
Well, the sausage part is gone, but the breakfast gravy is back. This time in a Vegan Lentil version. And I thought it was just as good, if not better than its sausage counterpart.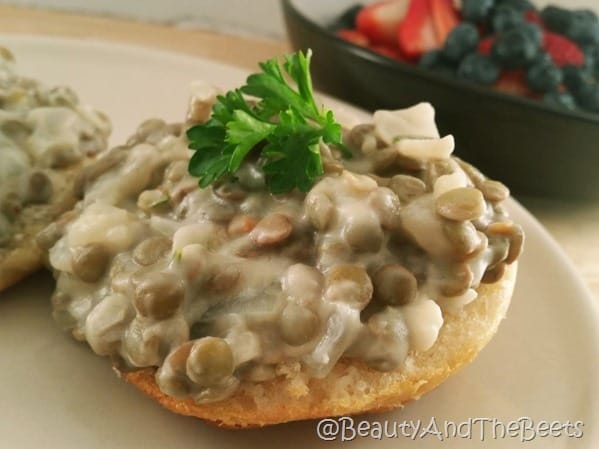 So, here's the thing. This gravy started out as a research project for a Poutine recipe contest. So I never intended for this gravy to be actually used as a breakfast gravy for biscuits. However, neither Mr. Beet nor I cared for the gravy on potatoes for the Poutine recipe (Poutine is a traditional Canadian dish with potatoes, gravy and cheese) and we really didn't like it with cheese. However, I thought that it tasted just like traditional breakfast gravy, as in biscuits and gravy.
The next morning I baked up some biscuits, threw this gravy on top and called it breakfast. And Mr. Beet and I loved it. And now I have found a new dish to add to the breakfast rotation. And my belly is full and happy.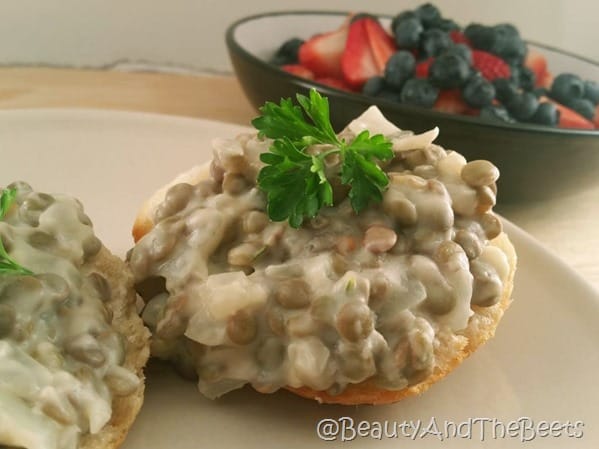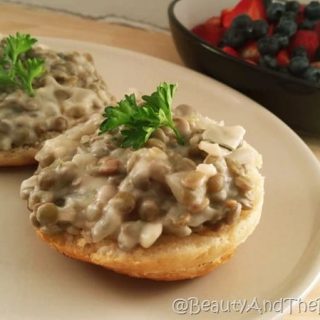 Vegan Lentil Breakfast Gravy
Ingredients
2 cups dried lentils,, cooked
1 medium onion,, minced
1 tablespoon olive oil
1/2 cup unbleached flour
2 cups almond milk
1 teaspoon dried thyme
1/2 teaspoon crushed red pepper flakes
Instructions
Heat the olive oil in a medium to large pot over medium high heat. Add the onion and saute until the onions begin to turn translucent. (aboout 4 minutes)
Add the flour and stir until the flour is well distributed among the onions.
Slowly add the milk, continously whisking so as not to form lumps. Once all the milk is added, continue to stir until the sauce starts to thicken.
Add the spices and the cooked lentils, stirring to mix the gravy throughout.
Continue to simmer on low heat about 5 minutes.
Remove from heat and serve immediately over biscuits, toast or eggs.