Do you prefer Waffle House or Huddle House? Let's compare apples to apples, or in this case: waffles to pancakes.
What do the words scattered, smothered, covered, chunked, diced, peppered, capped, topped, and country mean to you? If these words make you hungry, you are a true Southerner. If you have no idea what I'm talking about, let me educate you.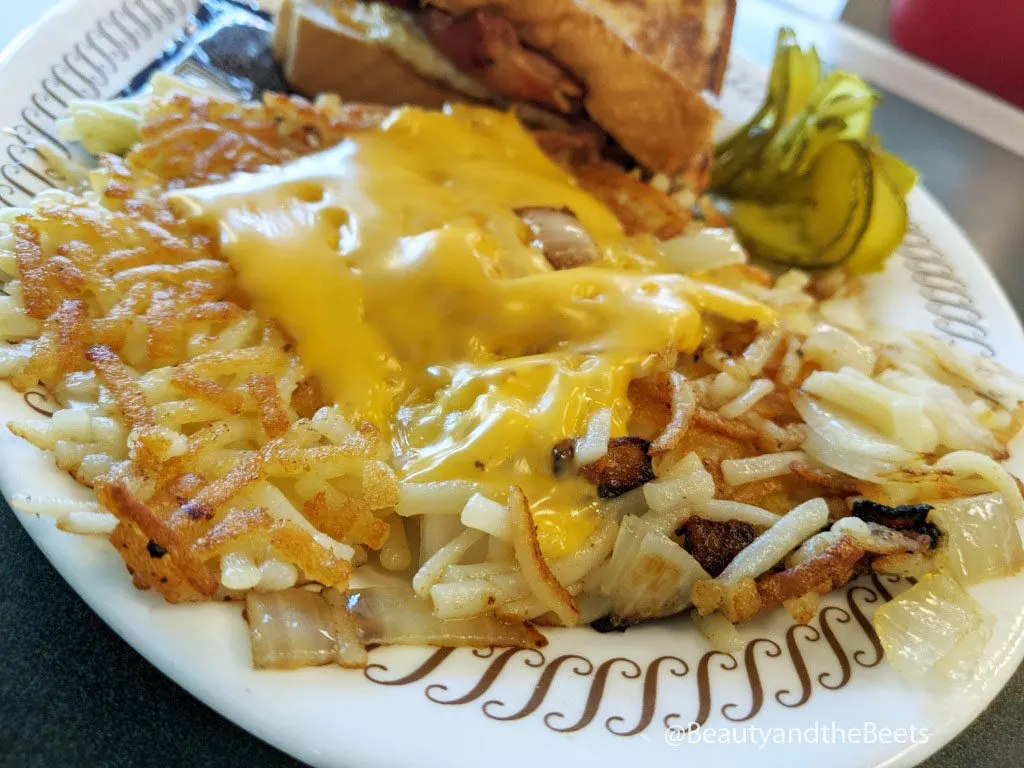 All these words are related to hashbrowns, specifically, Waffle House hashbrowns:
| | |
| --- | --- |
| If you ask for your hashbrowns... | Your hashbrowns will include… |
| Scattered | are scattered on the grill |
| Smothered | sautéed onions |
| Covered | melted cheese |
| Chunked | hickory smoked ham |
| Diced | grilled tomatoes |
| Peppered | spicy jalapeno peppers |
| Capped | grilled mushrooms |
| Topped | chili |
| Country | sausage gravy |
Waffle House is a true Southern institution though there a few scattered as far north as Ohio and as far west as Arizona. However, down here in the South, especially Georgia, Alabama, and Florida; there is a Waffle House every couple of miles in whichever direction you travel. New Jersey has greasy spoon diners, the South has Waffle House.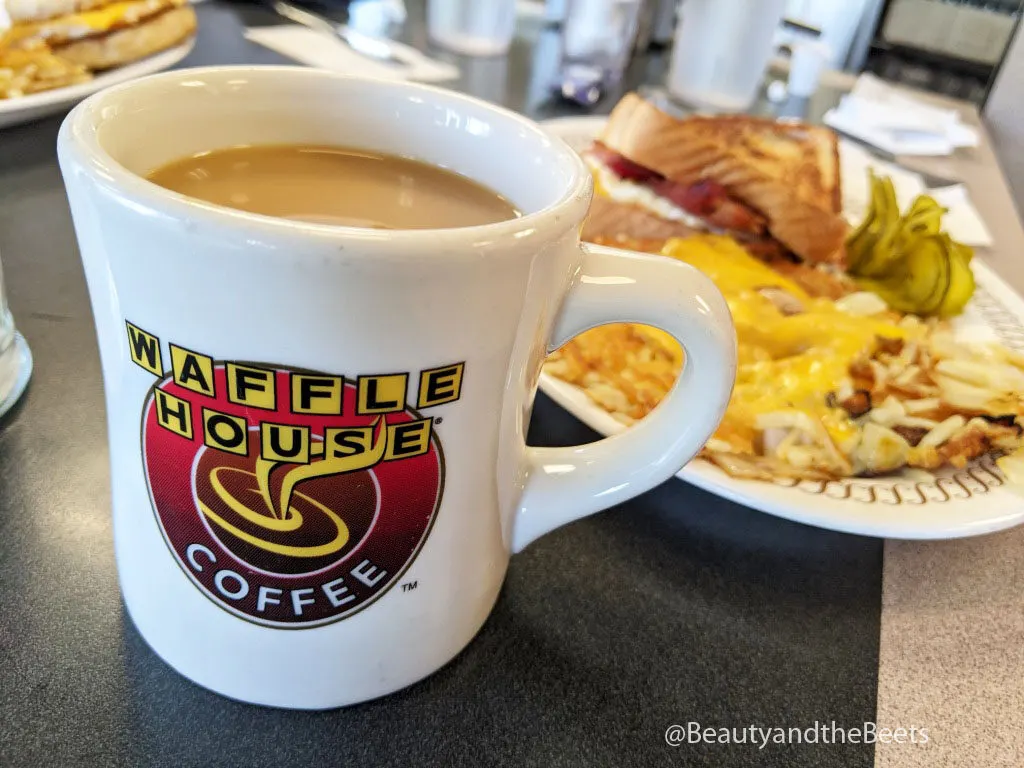 Why do we love our Waffle Houses so much? The food is delicious, cheap, and greasy.
Waffle House and Huddle House are similar in many ways- both restaurants were started in Georgia. Most locations of both are open 24 hours a day. Both offer breakfast round the clock. Both are mostly scattered across the southern United States. As of 2021, Waffle House has 2100 locations in 25 states and Huddle House has 339 locations in 23 states (when this article was first written in 2013 Waffle House had 1700 locations and Huddle House had 430).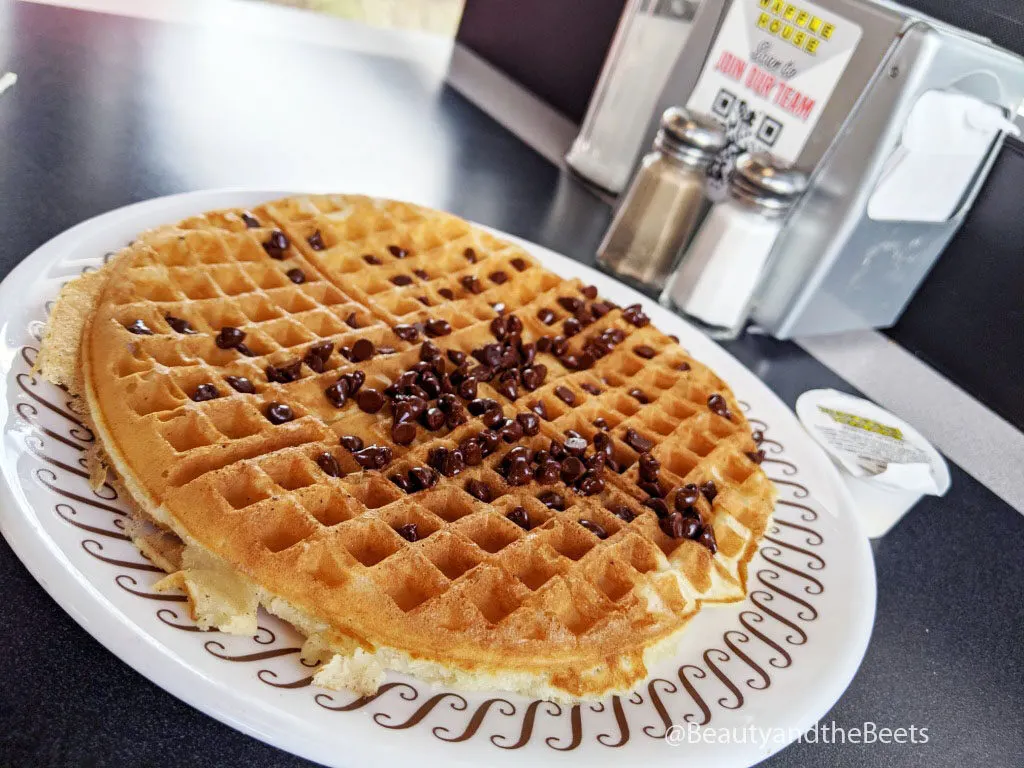 Let's compare the two iconic establishments- first of all, Waffle House does have those famous hashbrowns. Waffle House is also popular with the waffle crowd. And they don't do pancakes.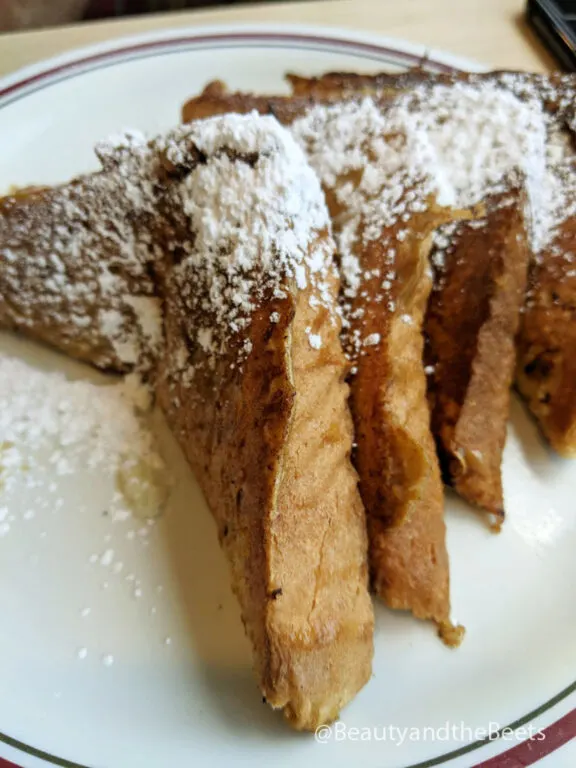 Huddle House doesn't really have a signature dish though they do offer waffles as well as French toast, pancakes, and omelets. They offer hashbrowns as well and there is a section on the menu with stuffed hashbrowns. Stuffed with ham and cheese, bacon and sausage, or prime rib tips.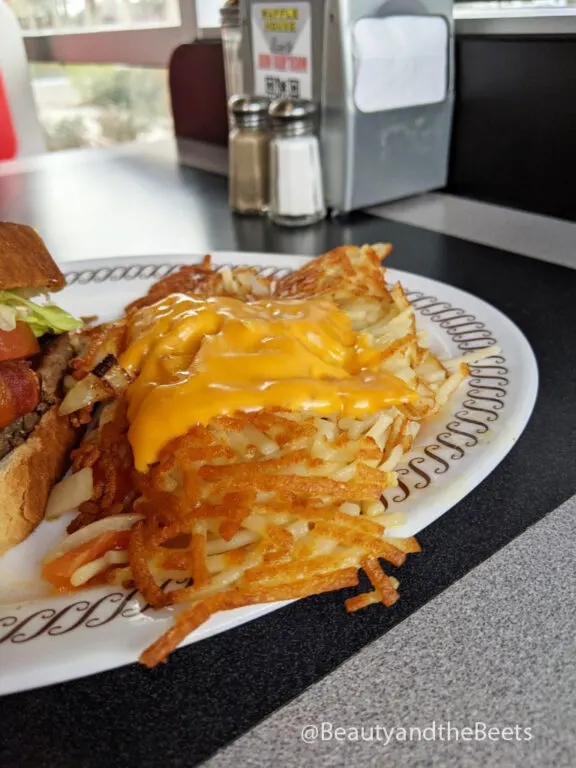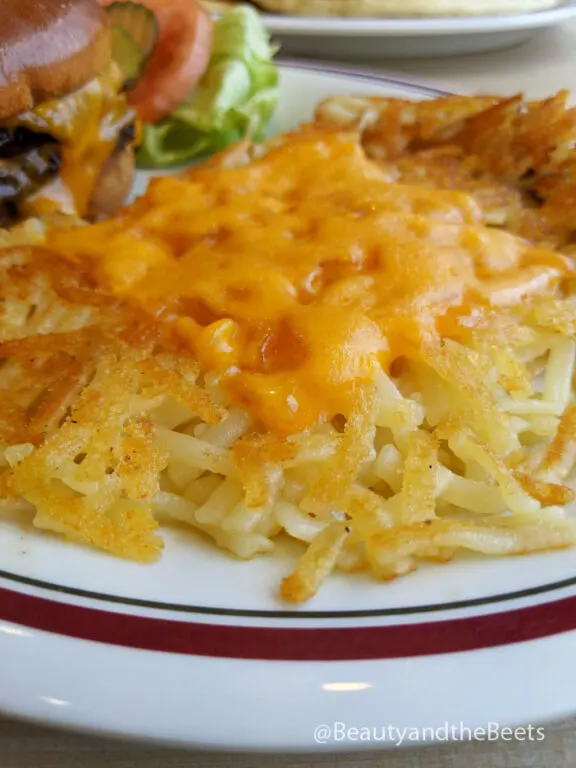 My personal opinion? (I mean, since you asked…) I prefer Waffle House hashbrowns only because they are crispier and less oily tasting. However, Huddle House has French Toast with Strawberries and Butter Pecan Praline Pancakes.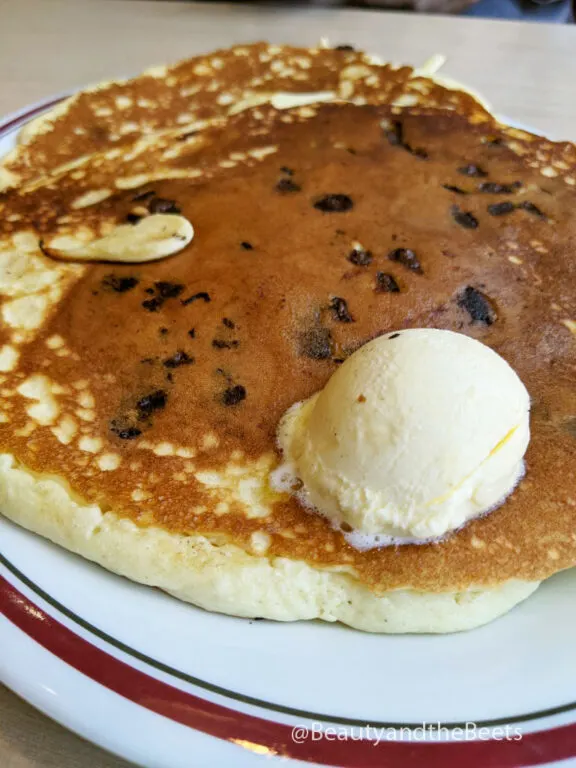 I have had the chocolate chip pancakes at Huddle House and the waffle with chocolate chips at Waffle House. Both are delicious and hit that sweet spot craving.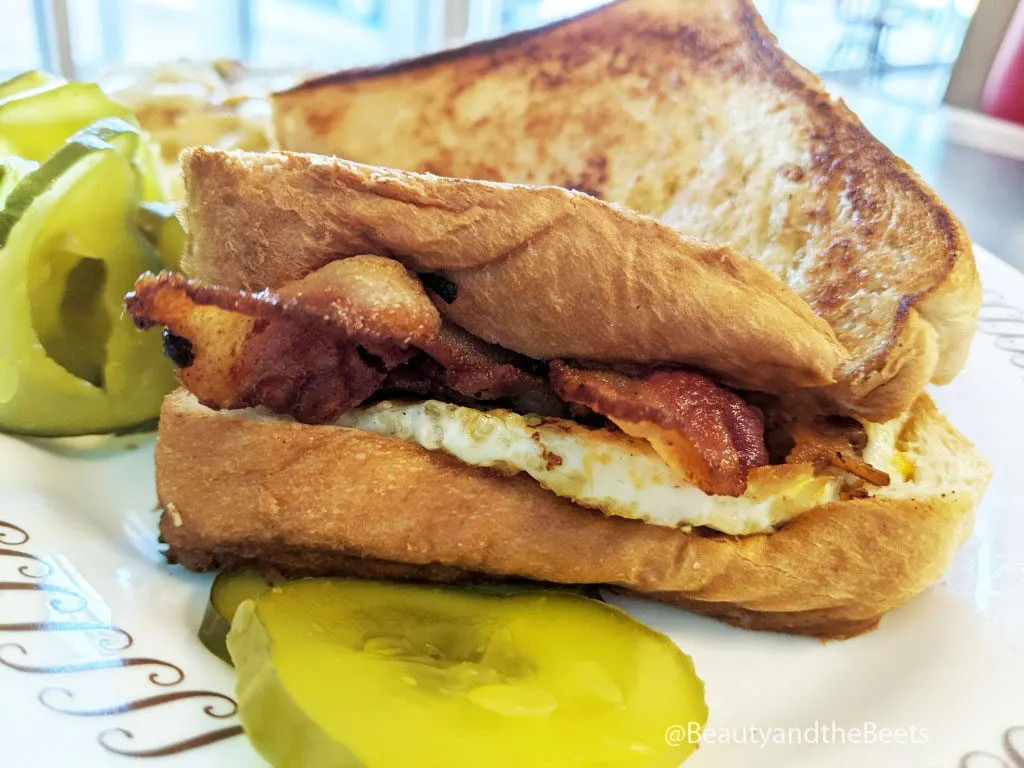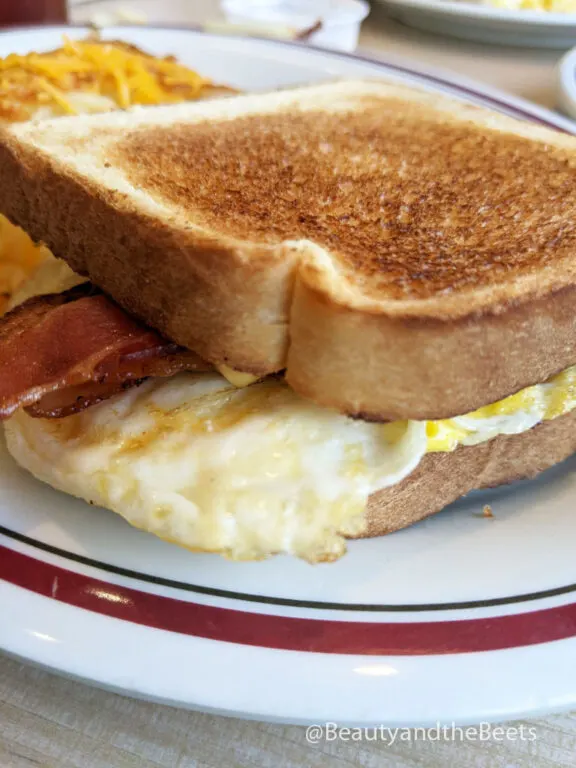 Both restaurants also offer a variety of omelets, egg platters, and breakfast sandwiches. I love the bacon, egg, and cheese Texas toast sandwich at Waffle House (I eat it with extra pickles). And while Huddle House doesn't offer breakfast sandwiches on their normal menu, you can ask and they are more than happy to make you one.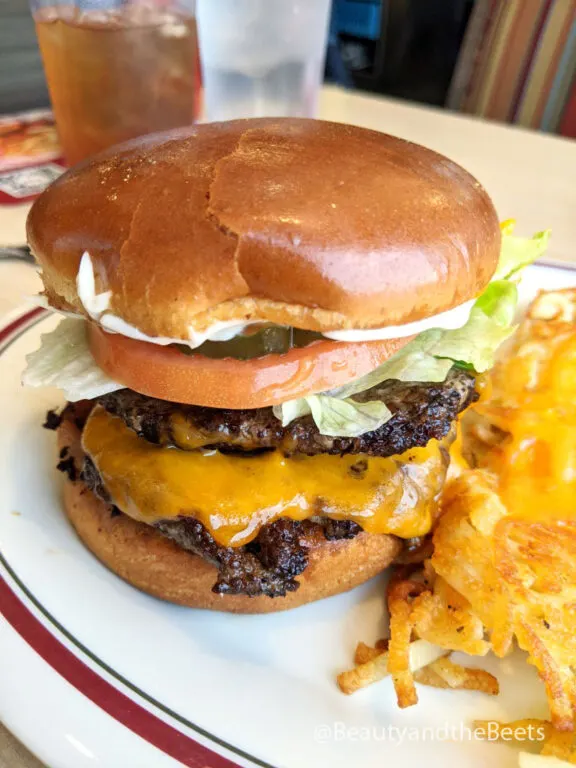 Breakfast is served all day and night at both places, but so is lunch and dinner. Want a cheeseburger at 7am? No problem. Have a fried egg craving at 10pm – you can go to either place.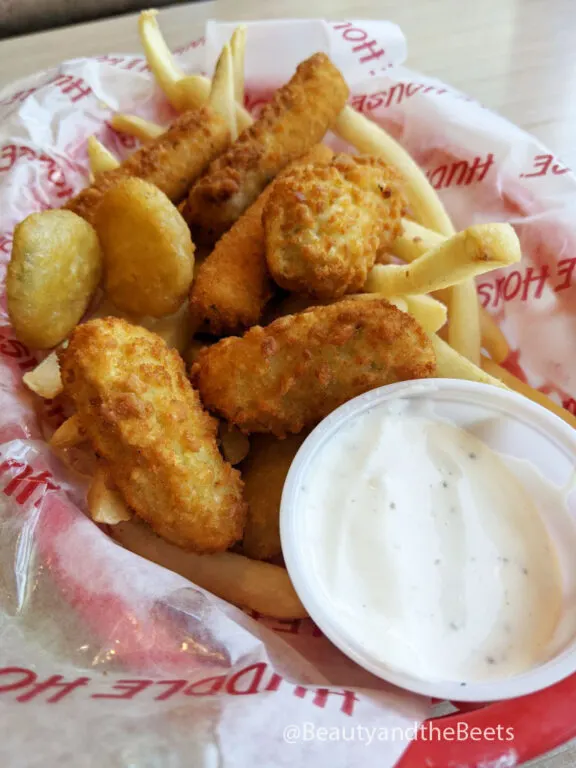 When it comes to lunch and dinner, there are more noticeable differences between the two restaurants. Huddle House offers appetizers like chicken wings and fried shrimp. Waffle House does not. I love the Huddle Up Appetizer Sampler with fried pickles, mozzarella sticks, jalapeno poppers, and french fries. Closest thing to an appetizer at Waffle House is a cup of chili.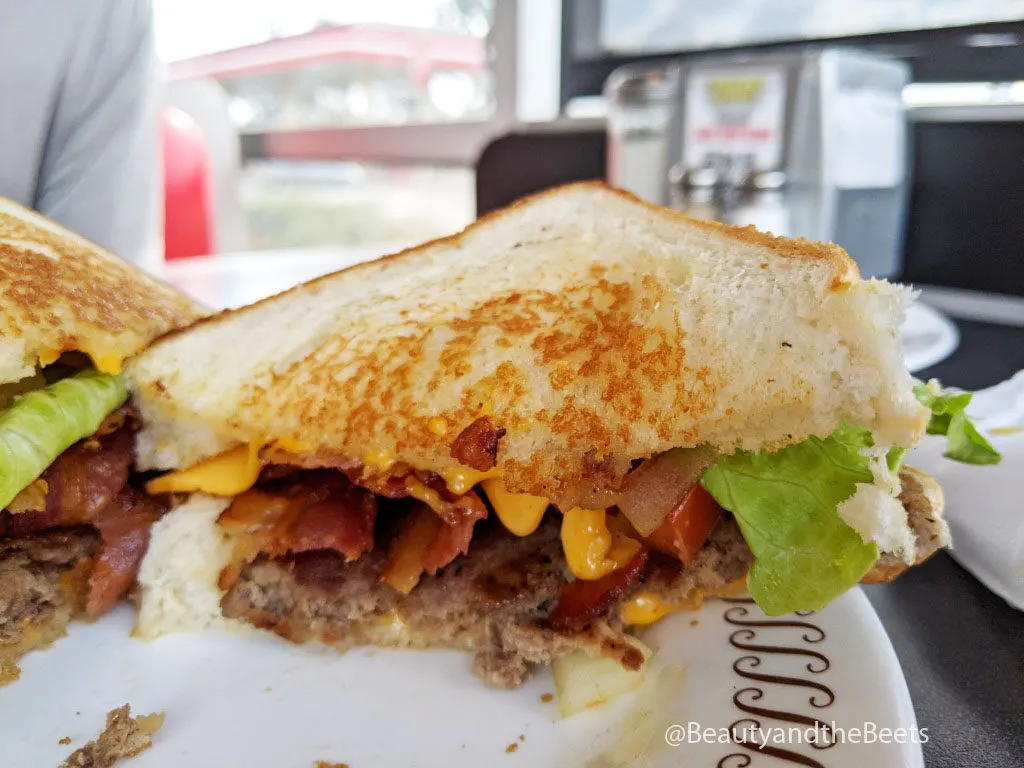 And speaking of french fries, at Huddle House you can order fries or hashbrowns with your cheeseburger; at Waffle House your burger will come with hashbrowns. And if burgers are your thing, both restaurants have decent ones – as good as any other greasy diner around.
Other lunch and dinner offerings at Huddle House include ribeye steaks, country fried steak, and fried shrimp dinners; where at Waffle House you can enjoy a T-bone, sirloin steak, or a pork chop.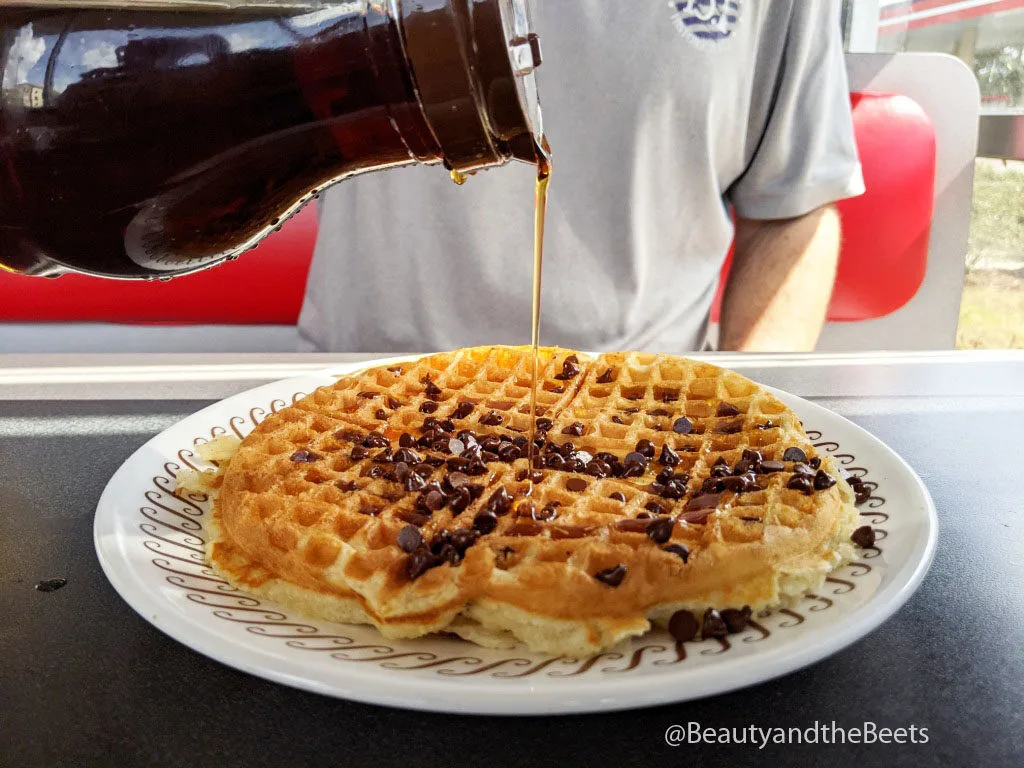 Both restaurants offer a counter where you can sit and watch the food being prepared on a grill. Both places are quick, cheap and greasy. Both joints can be crowded at times and get loud. However…and this is a biggie… where else but Waffle House can you listen to Waffle Do Bop and 844,739 Ways to Eat a Hamburger piping out of the jukebox?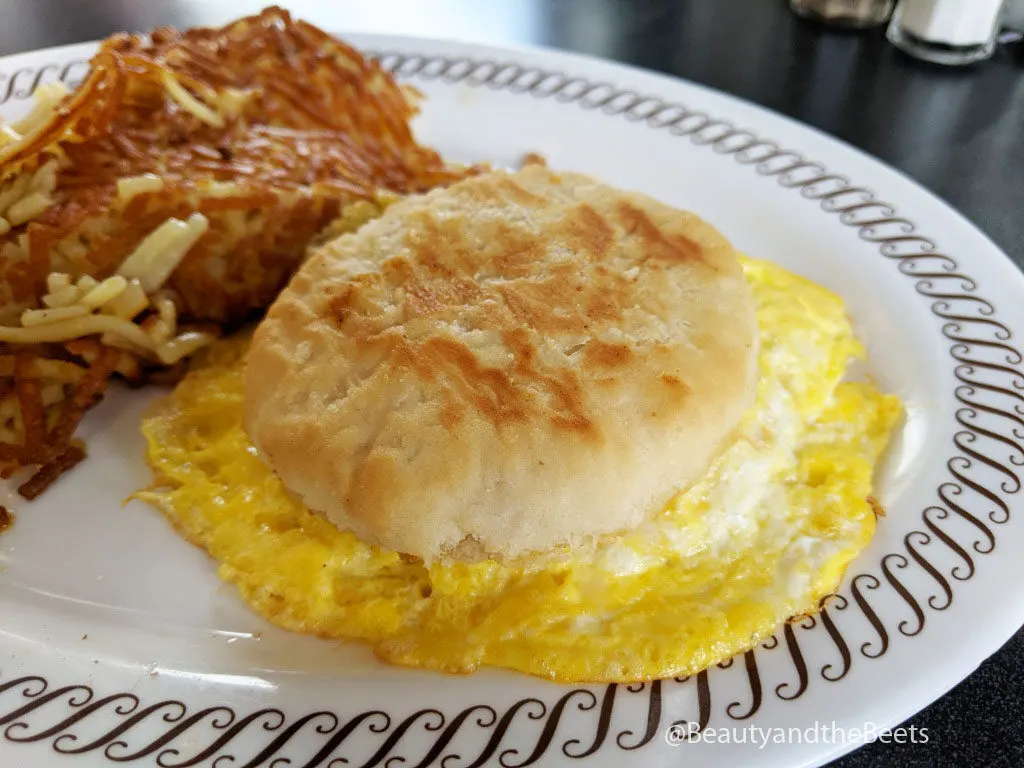 When I first wrote this article in 2013, Huddle House wasn't willing to swap out the meat on an egg platter for a Vegetarian, and most management were very strict on substitutions of any kind. I haven't run into that restriction in quite a while. I think as people have had to adjust their diets for various reasons, places like Huddle house have become more flexible as well.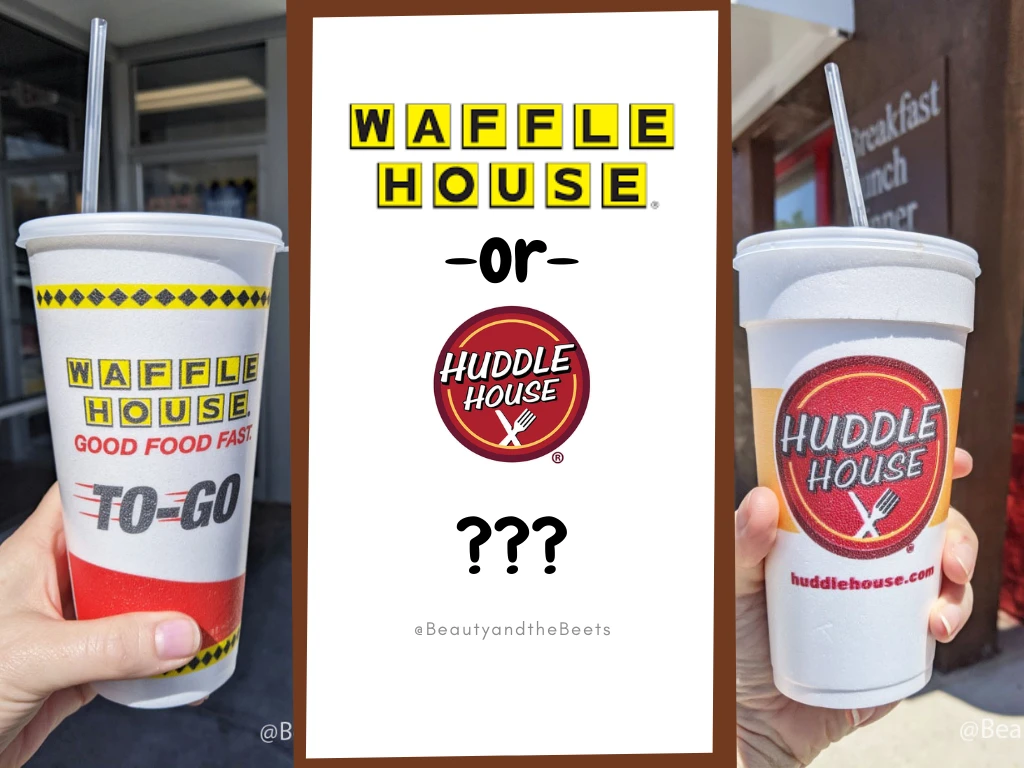 There is great debate over whether Waffle House is better than Huddle House, or vice versa. To me, although similar concepts, they are actually quite different. My only reason for preferring Waffle House to Huddle House is because of location. I have 5 Waffle Houses within 10 miles of my house, while the nearest Huddle House to me is over an hour drive away. And I just don't think there is anything more comforting than a giant plate of scattered, smothered, and covered with an extra side of pickles. Which do you prefer? Waffle House or Huddle House?
For more information visit the website for Waffle House here or Huddle House here
Looking for more Southern food? Try these recipes: