These delicious Vegan Zucchini Boats are stuffed with Cauliflower Walnut meat and topped with cashew sour cream.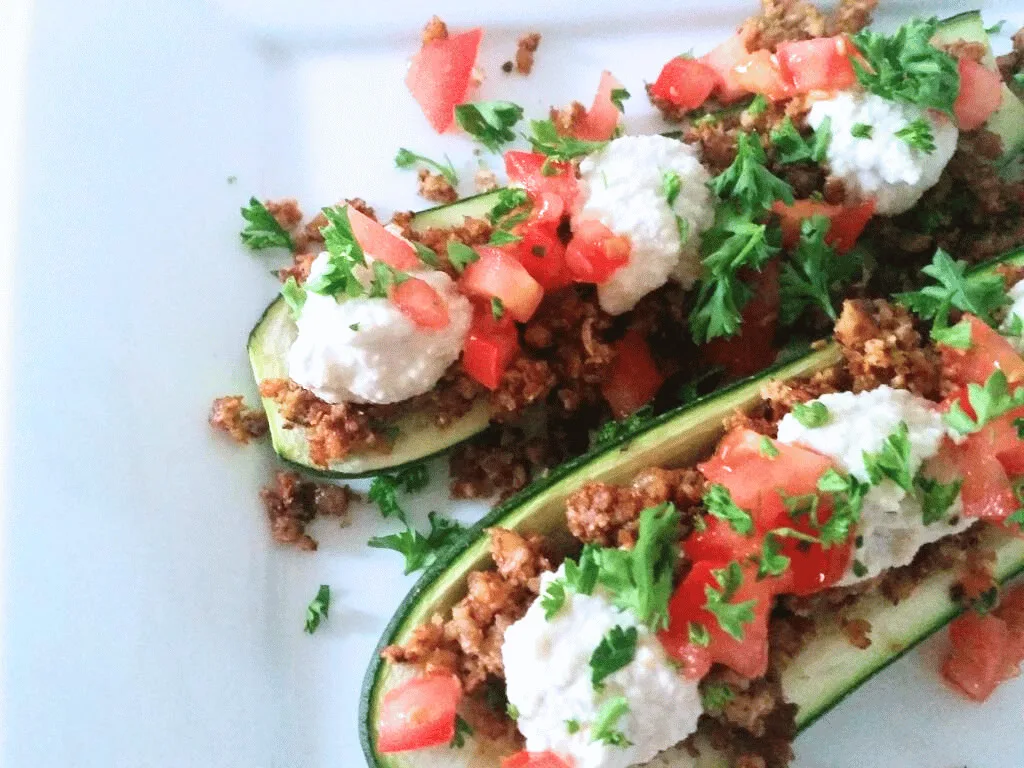 As someone who eats a mostly Vegetarian diet, I cannot stand those fake meats that are out on the market today. SHAMburgers, PRETENDerloins and BLUFFalo wings * are all worse for you than eating a 15-patty Big Mac. Fake meat is highly processed, loaded with salt and chemicals, and is usually made from soy. Not that soy is super bad for you, but too much soy is not healthy. Now, please keep in mind that fake meat is different than say…veggie burgers. Most veggie burgers are just that…veggie burgers. And that brings me back to my recipe, with fake "meat".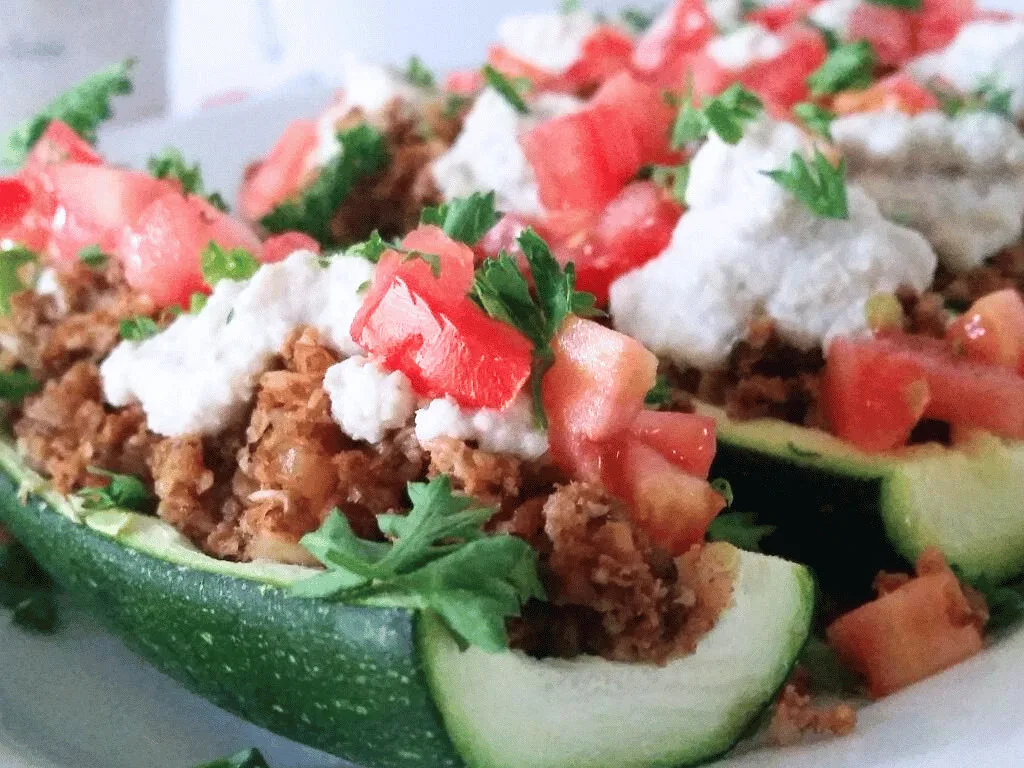 I rarely cook with soy, and that includes tofu, tempeh and seitan. I am just not a big fan (and by the way, neither are most VEGetarian eaters. There is no such thing as a SOYatarian, I'm just saying.) Instead, I like to "fake" my meat by using real ingredients, like walnuts and cauliflower in this case. Not only is it chocked full of protein and healthy nutrients, it can be seasoned however you wish to match whatever you are whipping up…and it crumbles just like real meat. I have used this "meat" in tacos, chili and stuffed peppers. However, let me please disclose, you can't try to substitute this fake meat for real meat and think your family won't notice. It's a good fake but it isn't the same greasy oily consistency of most real meat. These Vegan Zucchini Boats are absolutely delicious and you won't miss the meat.
Mediterranean Zucchini Noodles
Vegan Cauliflower Lentil Tacos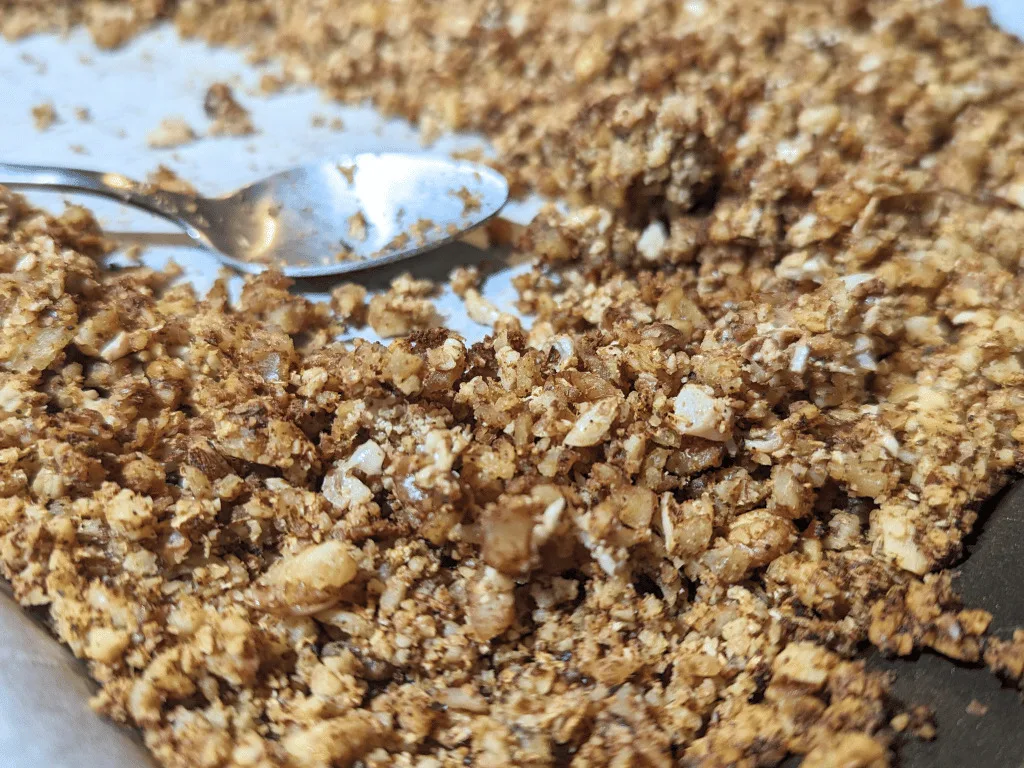 Back in our days of eating meat, Mr. Beet and I used to love making zucchini boats. In fact, Mr. Beet used to whip up a batch of zucchini boats when he made dinner for out of town guests. This was the one dish that kind of became his specialty. I sure do miss those days when I would be the one coming home from a long day at work only to find a fancy dinner waiting for me. But I guess that is one disadvantage of having a food blog. You suddenly become the only designated cook in the house. I can't even get the cats to open their own canned food anymore, let alone serve themselves.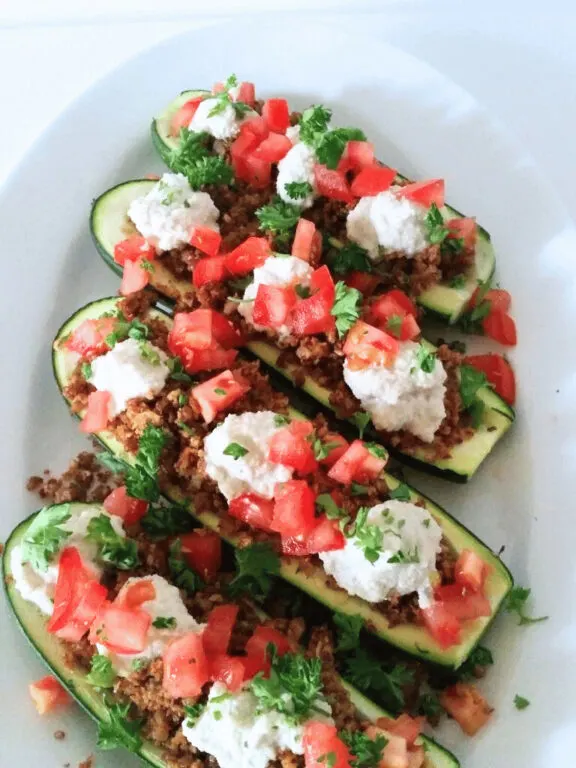 So, as a tribute to the days of Chef Mr. Beet, I decided to make a newer healthier version of the Vegan zucchini boat. Zucchini also happens to be one of my Dad's favorite vegetables so I am hoping he too will be on board. I would love to know what you think – do you think you can get the meat eaters in your house on board with this Meatless Monday thing?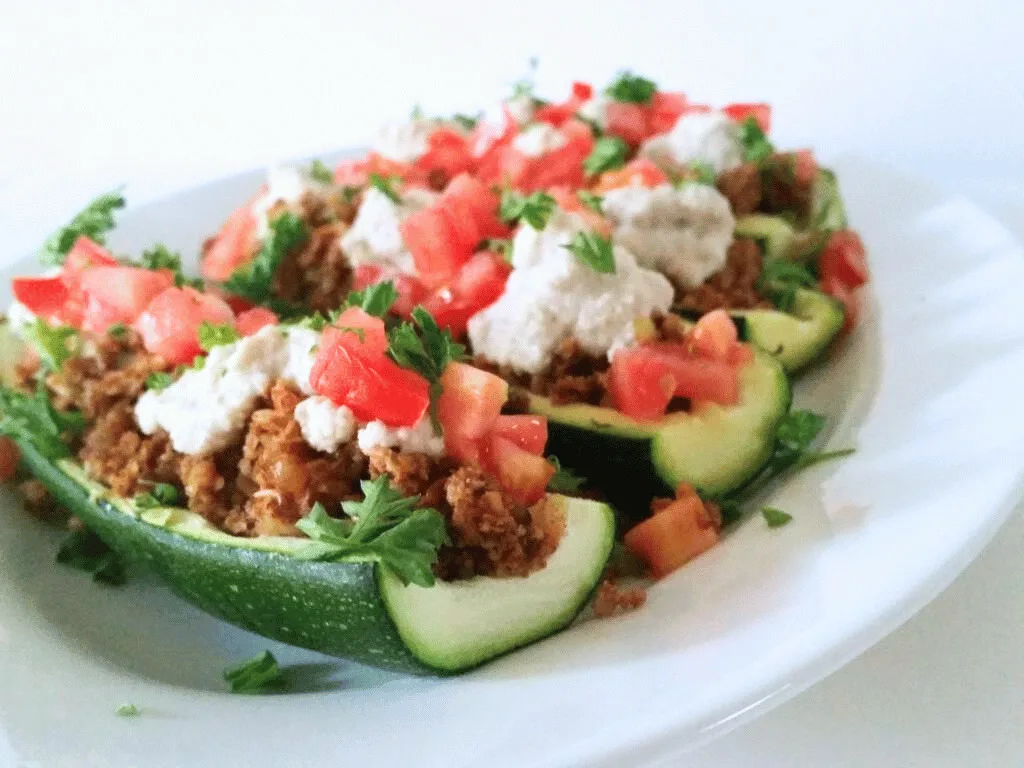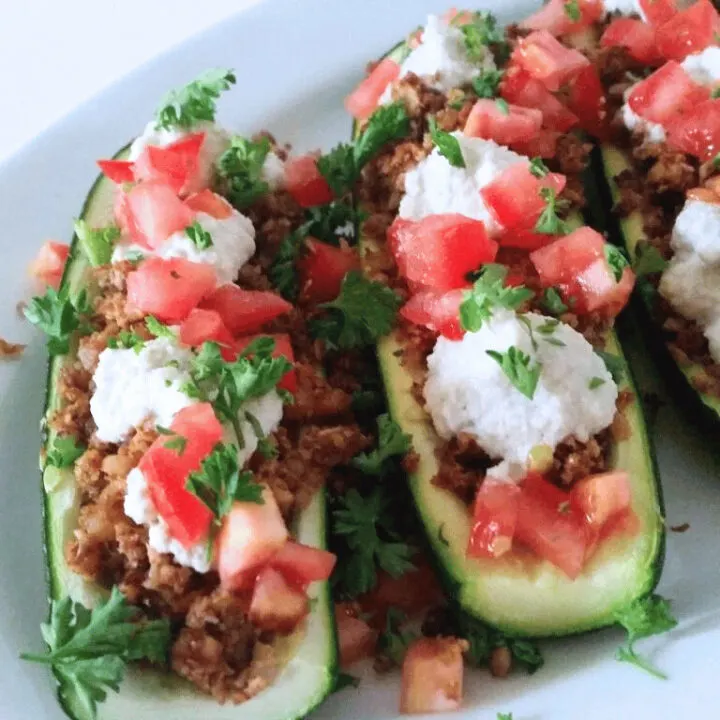 Vegan Zucchini Boats
These delicious Vegan Zucchini Boats are stuffed with Cauliflower Walnut meat and topped with cashew sour cream.
Ingredients
For the "meat":
1 large head of cauliflower, chopped into bite-sized pieces
2 cups raw walnuts
4 garlic cloves, minced
1 1/2 tablespooon chili powder
1 1/2 tablespoon ground cumin
2 teaspoon dried oregano
1 teaspoon onion powder
1/4 teaspoon crushed red pepper flakes
1 teaspoon sea salt
1 teaspoon black pepper
For the boats:
4 zucchini
2 large tomatoes, chopped
fresh parsley, lightly chopped, for garnish
For the cashew sour cream:
1 cup raw cashews
2 teaspoons apple cider vinegar
1 teaspoon lemon juice
pinch salt
1/4 cup filtered water
Instructions
Place cashews in a bowl and cover with boiling water, soak for 30 minutes.
Preheat oven to 350° and line a sheet pan with parchment paper.
Cut the zucchini in half lengthwise. Using a spoon, gently scrape out some of the guts, enough to create a "boat". Place the "boats" in a baking dish and set aside.
Add the cauliflower and walnuts to a food processor and pulse until mixture is crumbly. Do not over pulse, you do not want the cauliflower to liquify. You will need to use a spatula to move some of the larger pieces of cauliflower down towards the blade in between pulses.
Throw the crumbled mixture into a large mixing bowl.
Add in all of the remaining ingredients for the meat" and mix well. (I find it easiest to use your hands)
Pour the mixture onto the parchment lined sheet pan and spread evenly using a spatula.
Bake both the meat and the zucchini for about 40 minutes, stirring the meat after 15 minutes. The meat should be golden brown but not burnt.
To make the cashew sour cream**:
Drain the cashews and place into the food processor, along with the remainig ingredients for the sour cream.
Blend until mixture is smooth and creamy (feel free to add more water, a tablesppon at a time until you reach your desired consistency)
To assemble the zucchini boats:
On your serving platter, line up the zucchini boats and top with 4-5 heaping spoonfuls of the walnut caulliflower meat.
Add three dollops of the cashew sour cream on top of the meat, then add the chopped tomato.
Sprinkle with the chopped parsley and serve immediately.
Notes
**The cashew sour cream can be made up to 2 days in advance and stored in the fridge until ready to use.