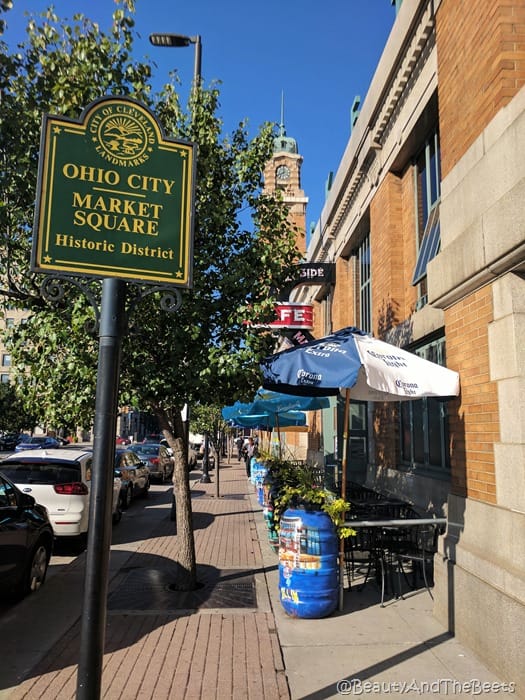 The West Side Market Cafe is a little diner found in the iconic West Side Market in Cleveland's Ohio City neighborhood. The place isn't very big but if you are patient enough to wait for a table, you will not be disappointed. The West Side Market Cafe is one of those places third shift workers find a beer at 8am, and the rest of the world finds a giant cup of piping hot coffee the second you sit down.
We visited the West Side Market Cafe in late September, just as the temperatures were beginning to drop and everybody brings pumpkin spice to their menus. The day I visited the cafe, Pumpkin Spice French Toast was the special and I wasted no time ordering it.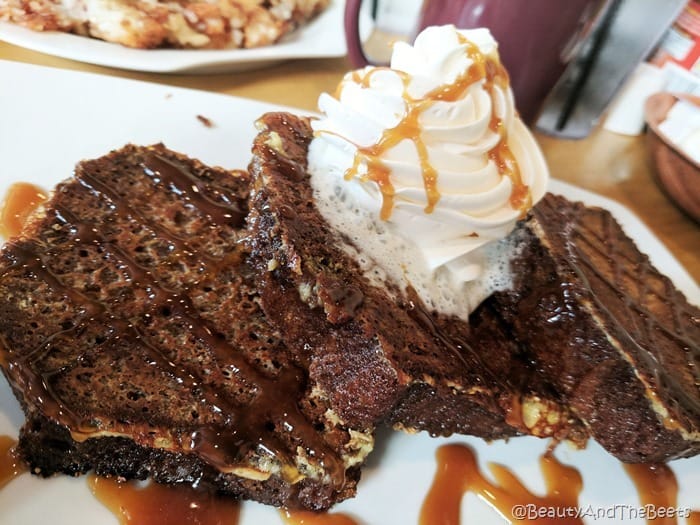 And my French Toast was delicious. The whipped cream and caramel drizzle was a super nice touch.
Mr. Beet ordered a very simple egg and cheese sandwich and he loved it.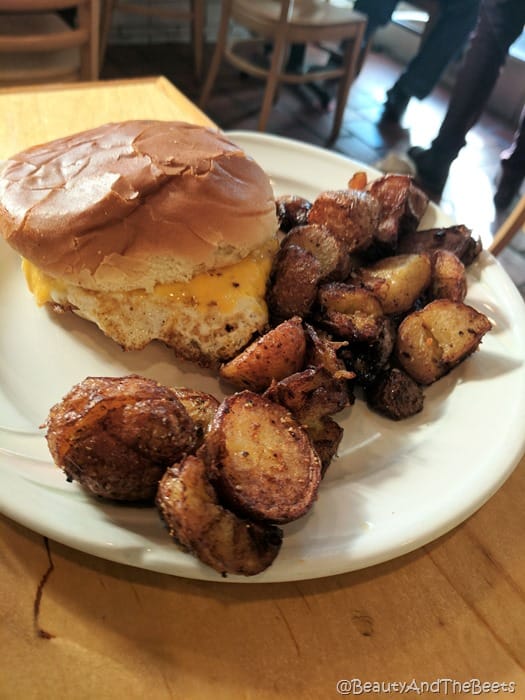 We had also ordered both the breakfast potatoes and hash browns, as Mr. Beet does love his starch at breakfast. We both preferred the breakfast potatoes but you can't go wrong if hash browns are more your thing.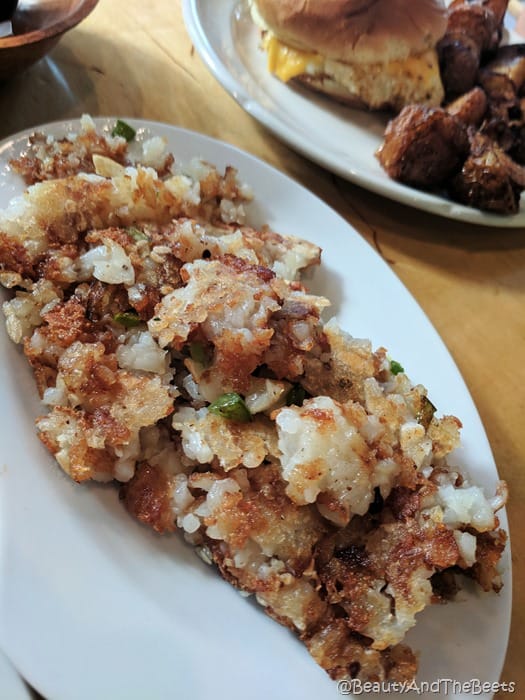 Did I mention the coffee? It was hot and it kept flowing. The service was impeccable.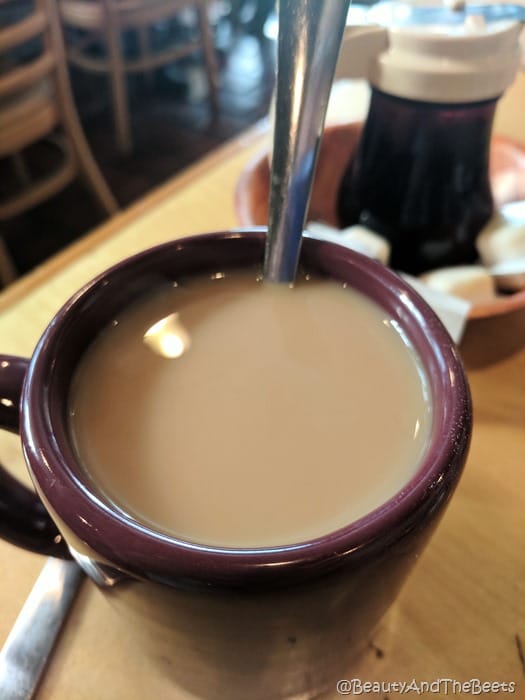 The West Side Market Cafe is open for breakfast and lunch seven days a week (check the website for hours) and now serves dinner on Friday and Saturday nights. Five out of five sprouts.
The West Side Market Cafe website