How to be prepared and what to expect on an adventurous afternoon whitewater rafting in Montana in Alberton Gorge.
Disclosure: We were hosted by Destination Missoula for the duration of our trip where we were comped our lodging, meals, and activities. However, all opinions are my own and were not influenced by anyone else.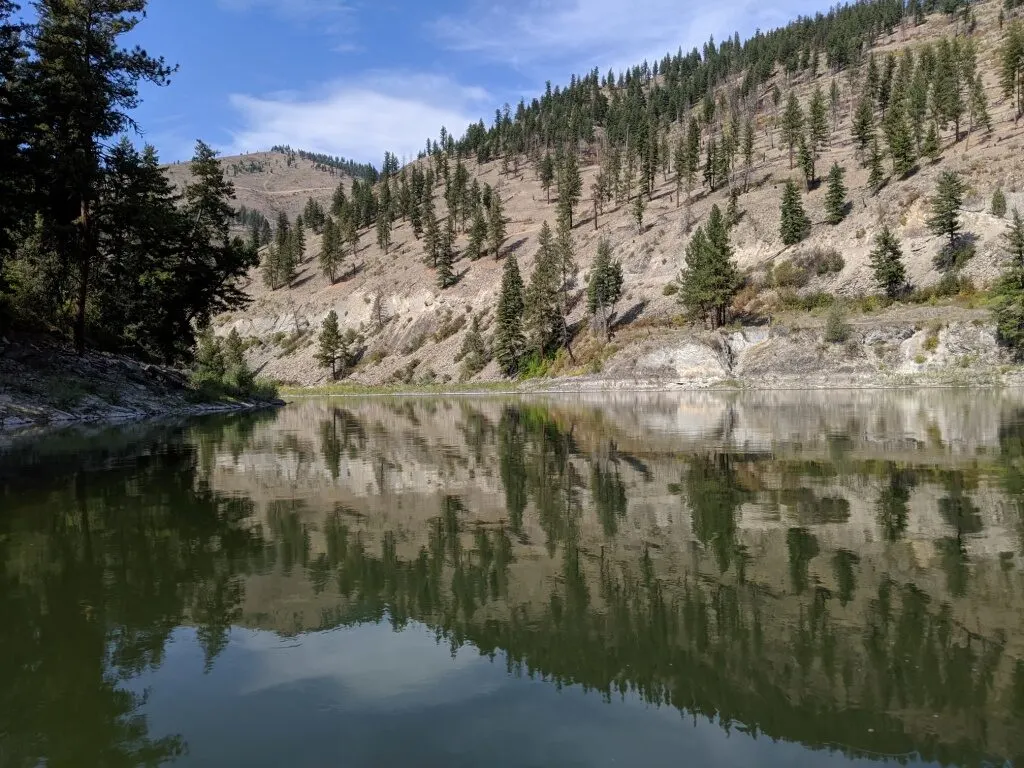 The Mighty Clark Fork River: As the headwaters trickle out of the Anaconda Pintler Mountain Ranges, they merge and meander towards Missoula where the Clark Fork River acquires power and volume from the legendary Blackfoot River and Bitterroot River. About thirty miles downstream from Missoula the Clark Fork picks up speed as it drops into a series of spectacular canyons carved out by ancient ice-age floods. This sixteen miles of Clark Fork is what's known as the Alberton Gorge.

-from the website of the Montana River Guides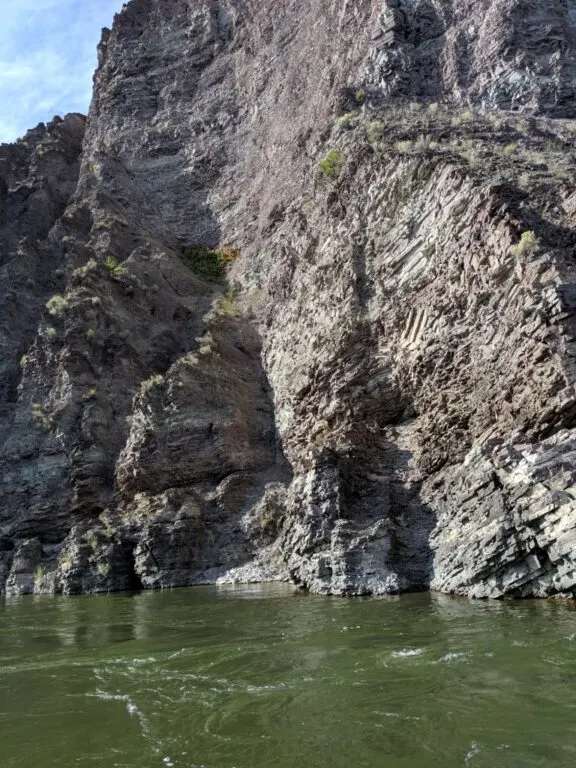 Being a city girl from Philadelphia, my idea of an outdoor adventure was walking along the Schuylkill River or attending a local folk festival. I've seen the college crew teams training on the river early in the morning….not for me. That's a lot of effort.
I find I am the opposite of many people. Most people are adventurous in their younger age, where I have found I am becoming more daring as I age. Maybe it's that YOLO attitude (you only live once). Maybe it's some secret desire for self destruction. Or maybe my confidence has just gotten bolder.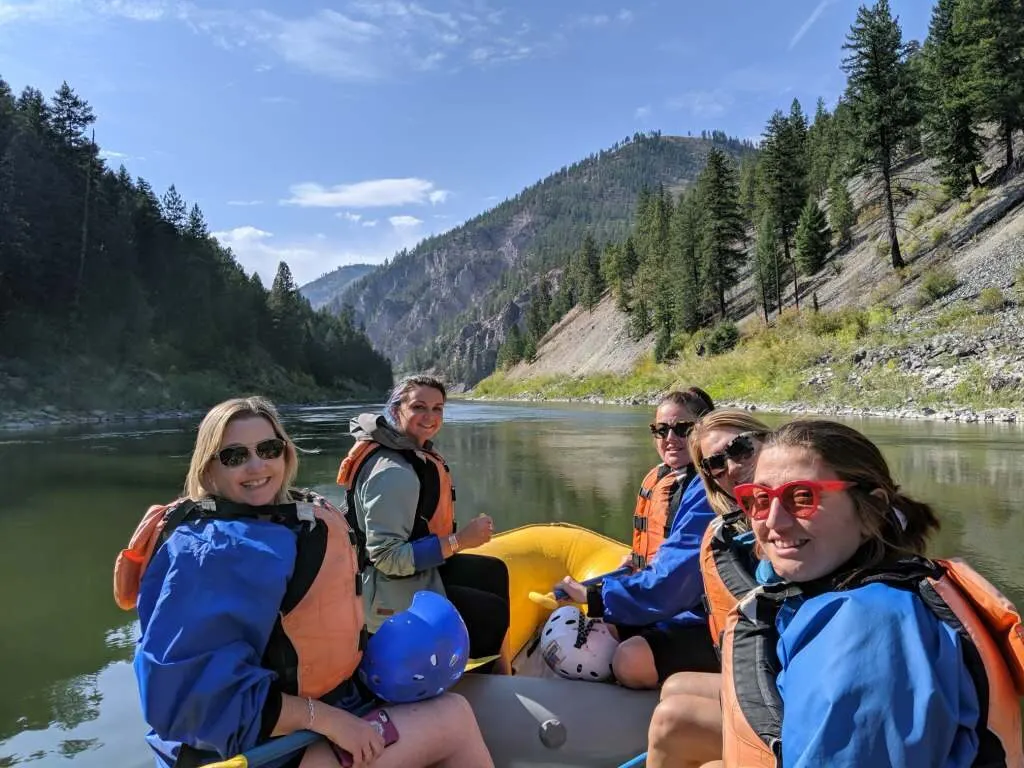 When I was given an opportunity to go whitewater rafting while on a trip in Missoula, Montana, I couldn't get my lifejacket on fast enough. OK, that's a lie. I was excited, but also terrified of getting thrown out of the boat and being swept away by the fast moving and ferocious water. Next thing you know I am living on some deserted island in the middle of the Clark Fork River in the Alberton Gorge foraging huckleberries for survival wih a volleyball named Wilson.
Joining me on this adventure was Tianna from The Passport Chronicles, Jessie from The Rooted Gypsy, and Adeina from Creative Lifestyles with Adeina.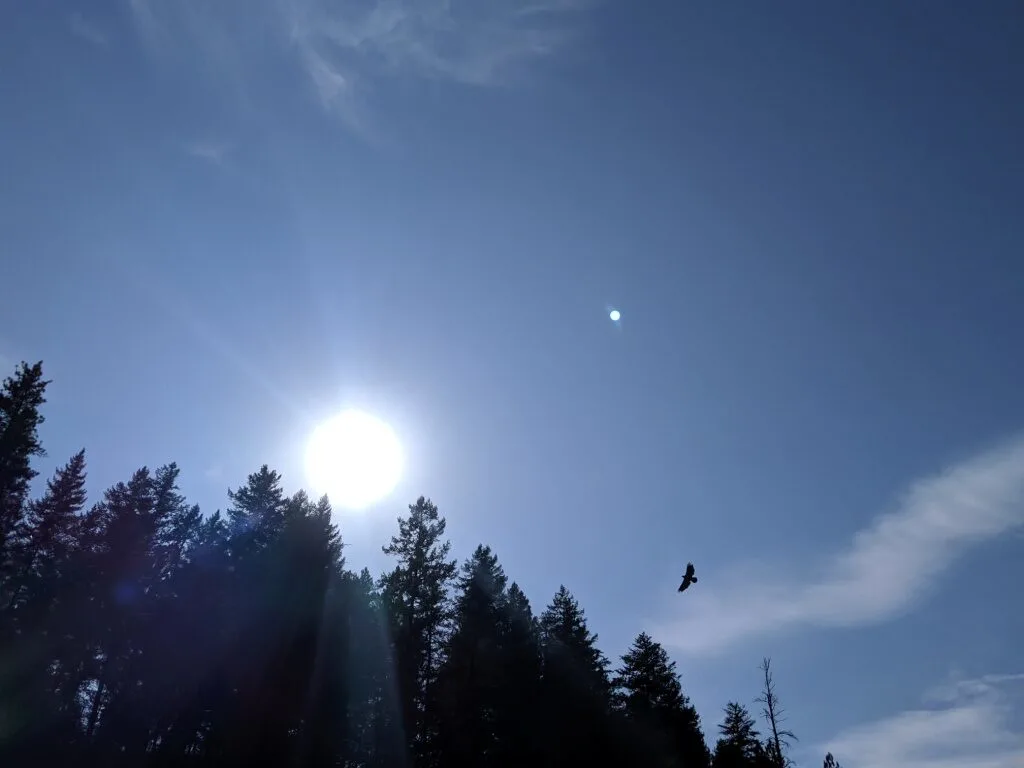 My worst case scenario could not have been further from reality. Whiterwater rafting in Montana has turned out to be one of the most favorite adventures I have ever experienced in my life.
The first step is to get fitted with both a lifejacket and a helmet. Montana River Guides also sell waterproof sleeves for your cell phone, but they will also warn you that picture taking is highly discouraged when navigating the higher class of rapids. However, I was able to snap some pretty cool selfies and wildlife shots during the calmer waters.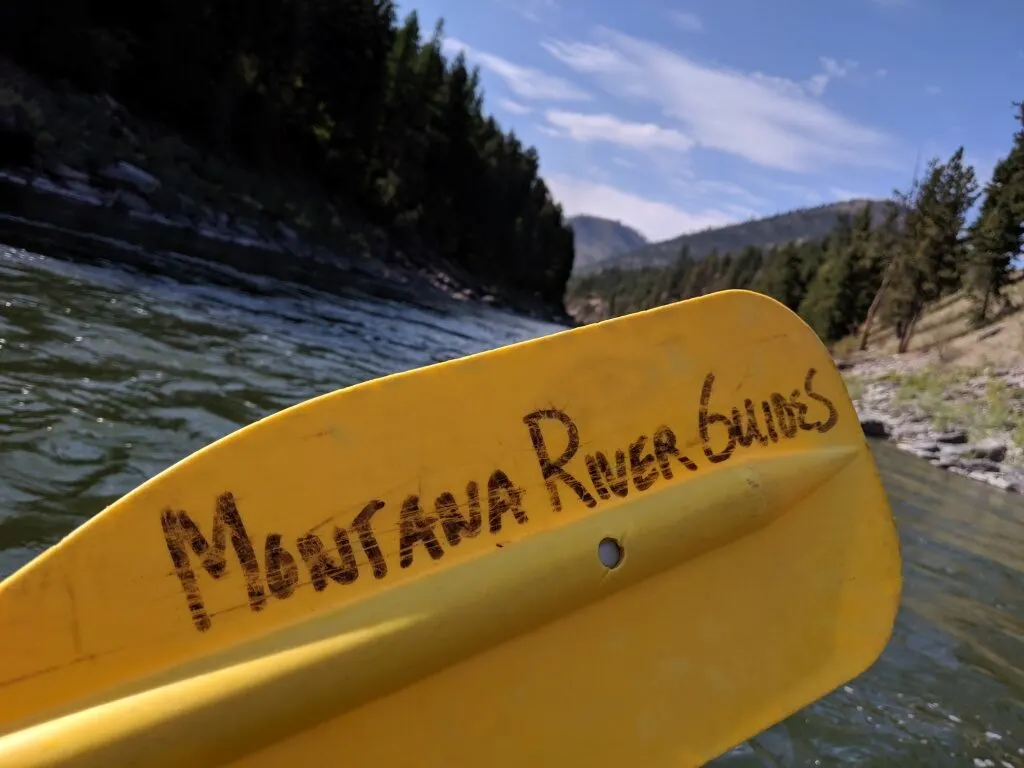 Our trip began in the fairly calm waters of the Clark Fork River. It was there we were able to get accustomed with using the paddles and balancing in the boat over some of the smaller Class I rapids. However, it wasn't long before we were braving Class II and Class III waves. Expect to get very very wet, no matter where you sit in the raft. I highly recommend purchasing a dry bag if you plan on bringing along your keys, wallets, medicine, etc.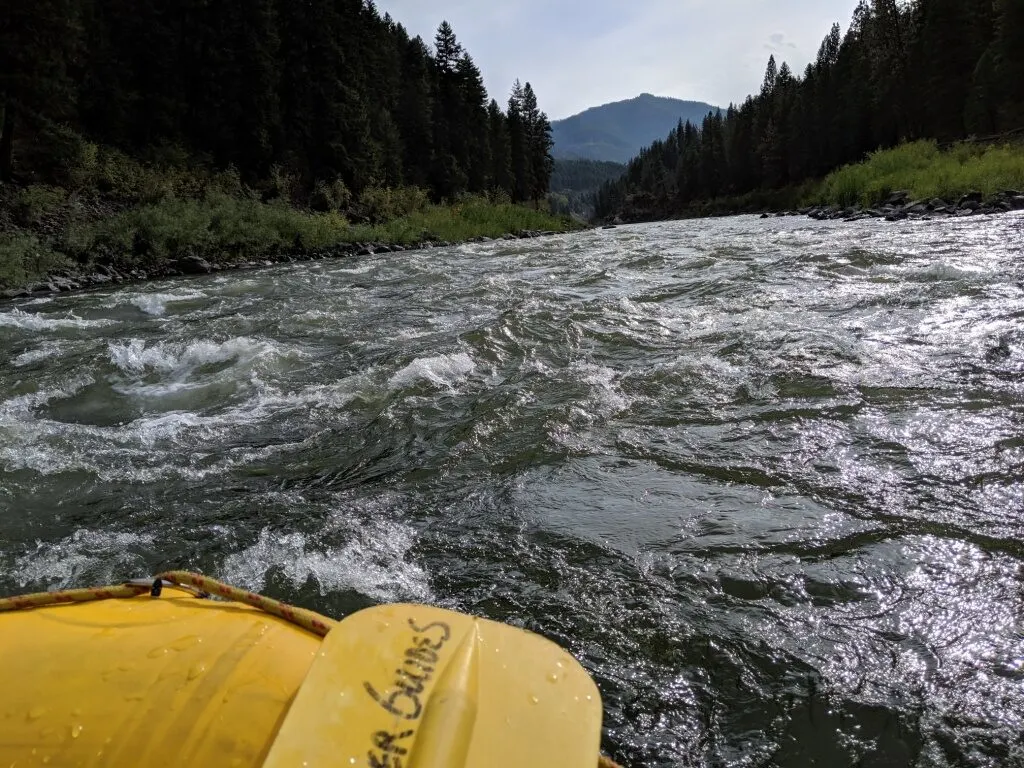 And don't underestimate the size of the rapids. It was quite often the smaller Class I rapids that really soaked us.
Making our way into the Alberton Gorge, the views were spectacular. We were on the lookout for eagles, osprey, moose, deer, bear and mountain lions. We did spot many bald eagles but no bears or mountain lions on our excursion.
Our guide was very experienced and a lot of fun. He was filled with stories and interesting facts about the Gorge and the river area.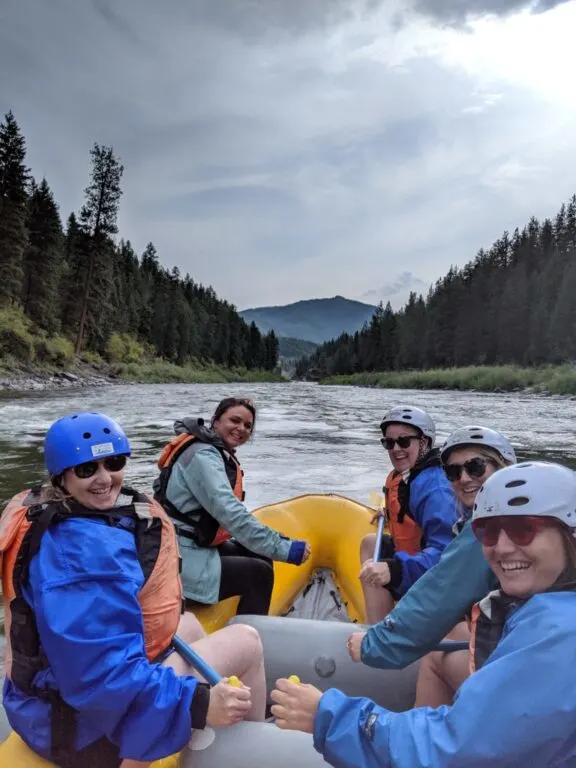 In general, it was a lot less scary than I thought it was going to be. While none of us were thrown overboard, we were all soaked to the bone after four hours of riding the rapids.
If you are a beginner or new to whitewater rafting in Montana, I highly recommend the half day excursion. There is a full day excursion for those with more experience and your adventure can also be catered according to your preference. If you want to enjoy a more mild float, you can relax in one of the bigger floats, or enjoy a wilder ride in the smaller boats.
Also check out fly fishing in Missoula if you are looking for even more water adventures while in Montana!