The Whole Foods Headquarters and flagship store is a shopping experience that should not be missed if you find yourself in Austin, Texas.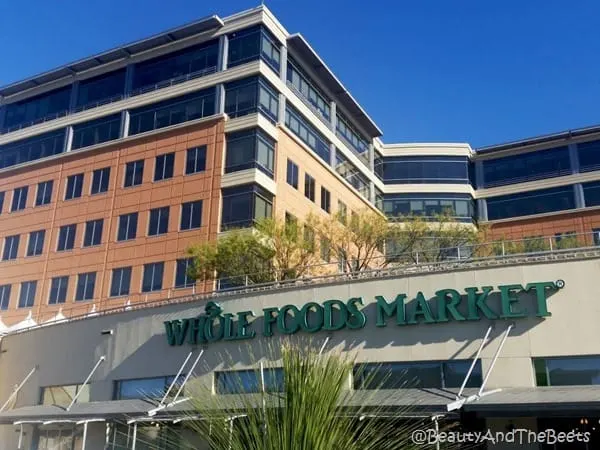 On September 20, 1980, a little market opened in Austin, TX, a store that has changed the way we shop for groceries today. In just 37 short years, Whole Foods has expanded to over 469 stores in the United States, Canada and the United Kingdom. Mr. Beet and I not only shop locally at Whole Foods in Orlando, we also grab meals from there often when we are out on the road. We have been to Whole Foods in places such as Utah, Tennessee and New York City, as we are always able to find tasty treats from the prepared foods bar, or we grab a salad and a gourmet coffee for the road.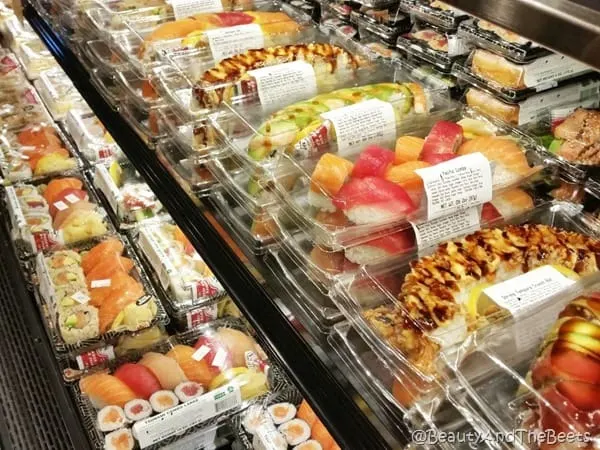 On a recent trip to Austin, Mr. Beet and I sort of accidently stumbled into the flagship store, the store that actually sits under the company's international headquarters. We were hungry and we figured we would grab some sushi and sit outside to enjoy the mild Texas weather. In the end, we did grab some sushi, but not before being tempted by a handful of eateries scattered throughout the store. I wonder if this particular store is really a place for groceries, or a giant food court with every type of bite imaginable available at your fingertips.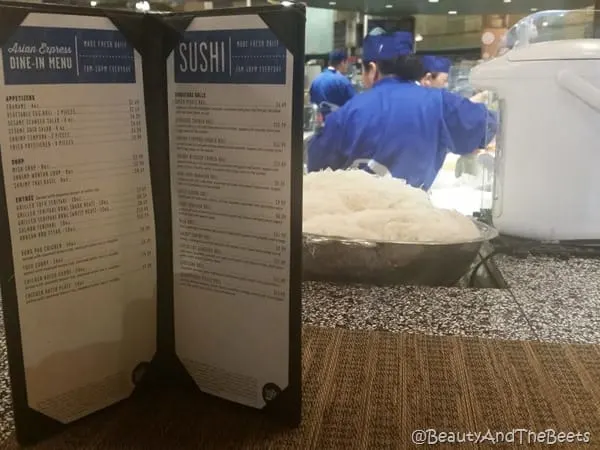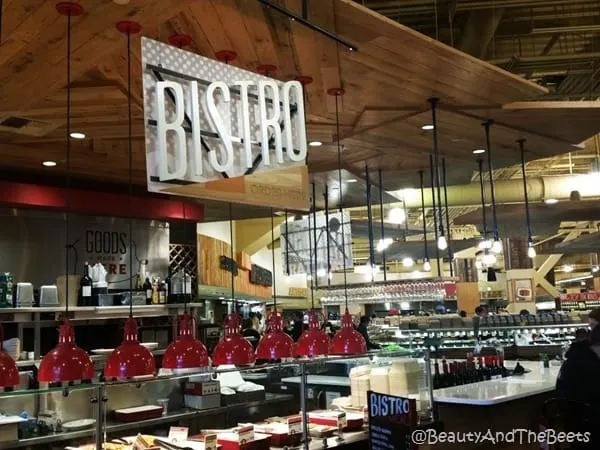 Name a food and you can find it here. How many Whole Foods stores offer 10 eateries where one can grab a seat and enjoy a freshly prepared meal….while shopping?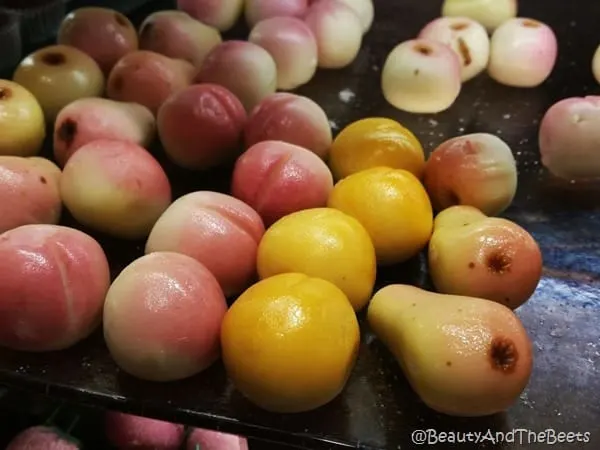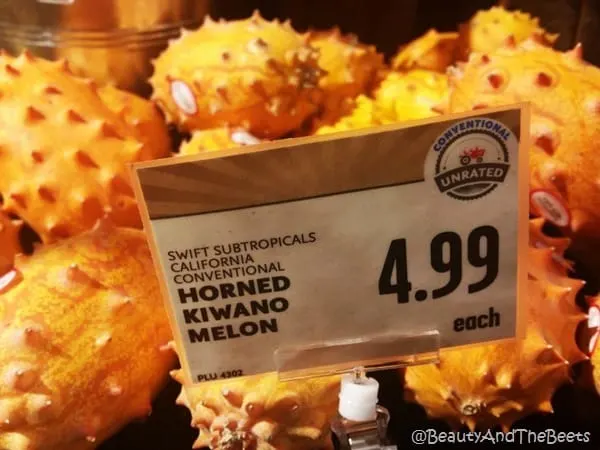 Grab a Vegan chorizo taco or a salmon teriyaki rice bowl, then stock up on your cactus pears and honed kiwona melons for the trip home.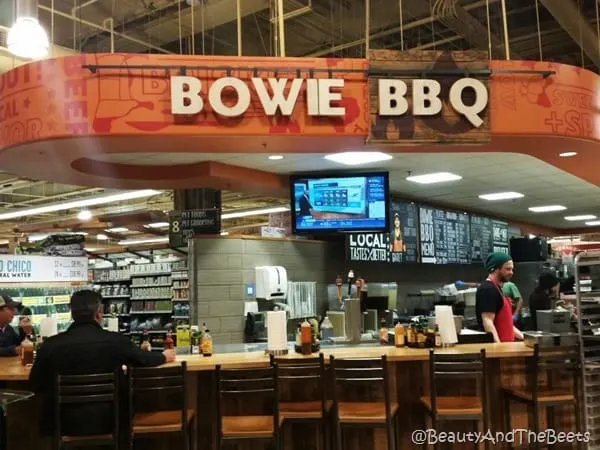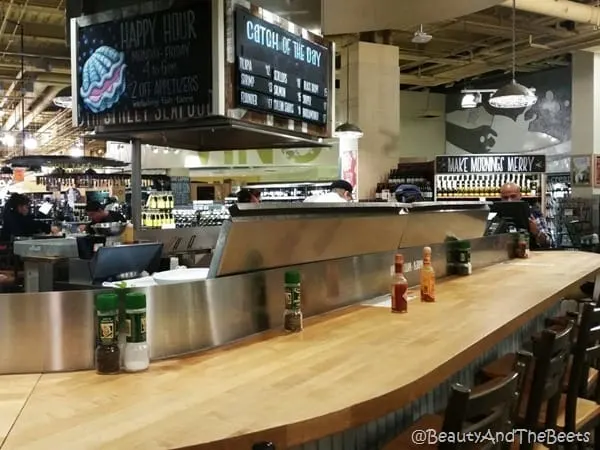 I debated. Did I want BBQ or Shrimp Mousse? A polenta cake with a local craft beer or a breaded eggplant hero with a glass of rosè?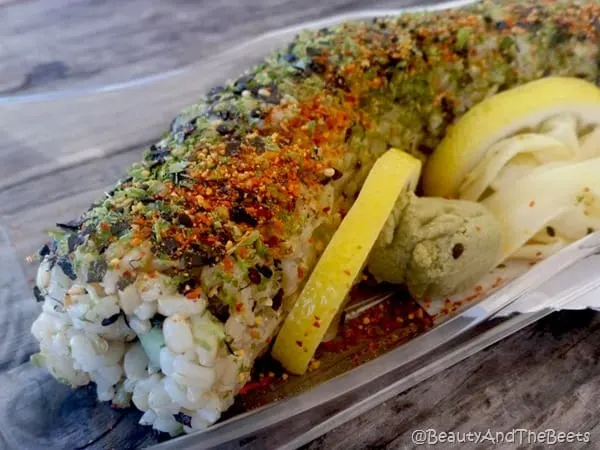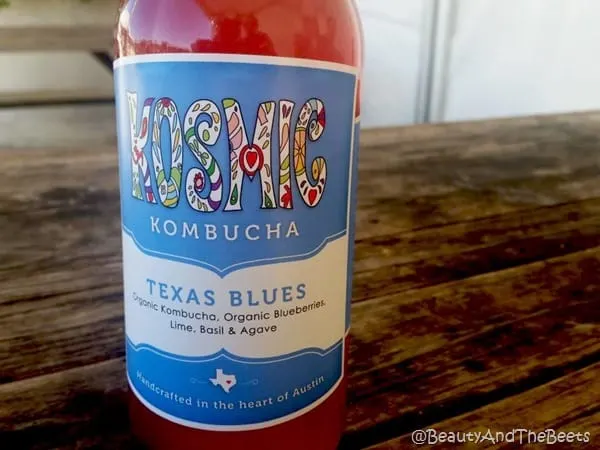 In the end, we both settled for fancy sushi and kombucha.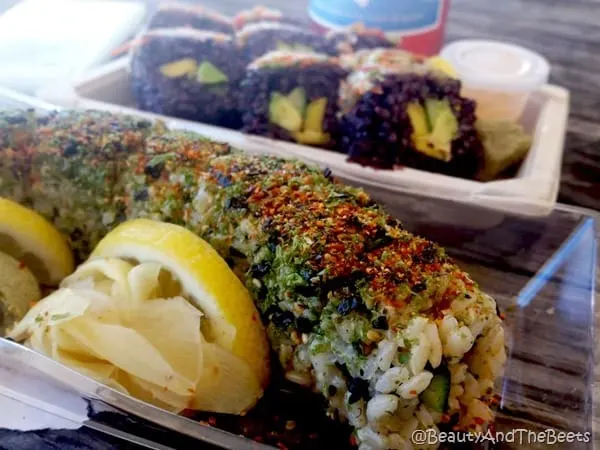 And like most Whole Foods stores, there is a designated seating area for dining. Only here, the seating is on two levels, with the upper level doubling as an ice rink in the winter months. Yes, an ice rink at a grocery store.
Stop by this Whole Foods Headquarters after work, grab dinner and listen to one of the many local Austin bands that perform here. Bring your yoga mat and chill with a class on the plaza.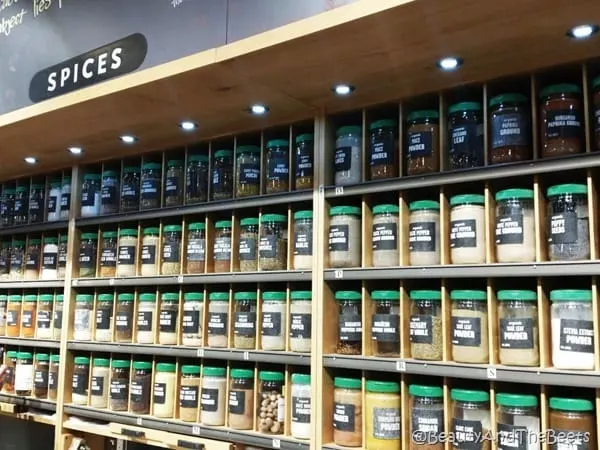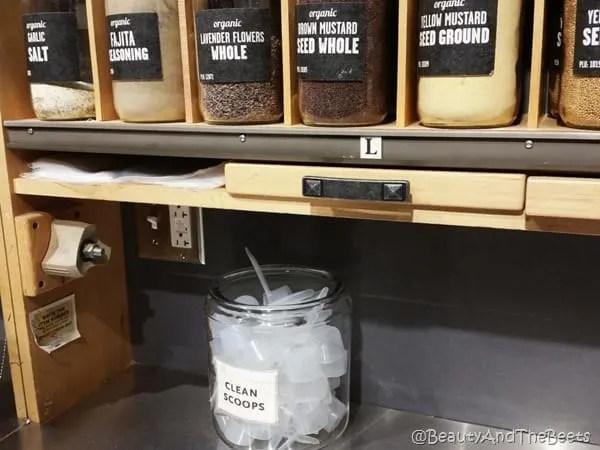 Don't forget the groceries. There is a giant spice wall I have seen in only a small handful of other stores.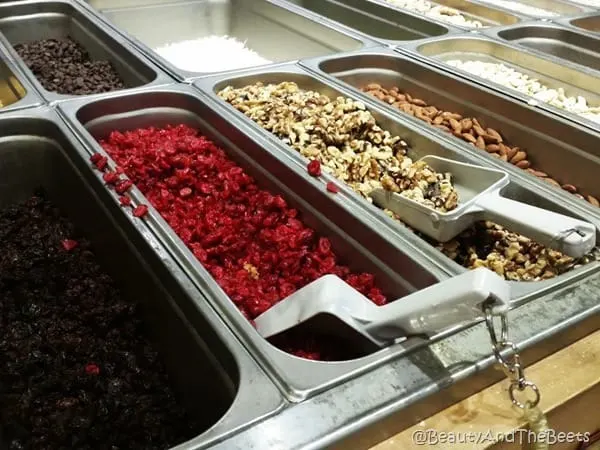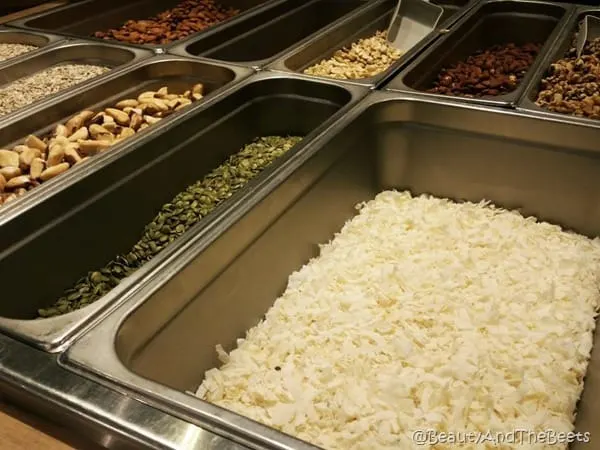 Make your own trail mix.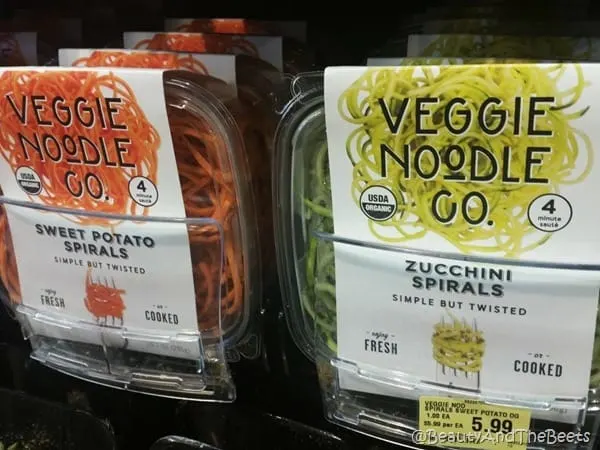 Grab some veggie noodles for home.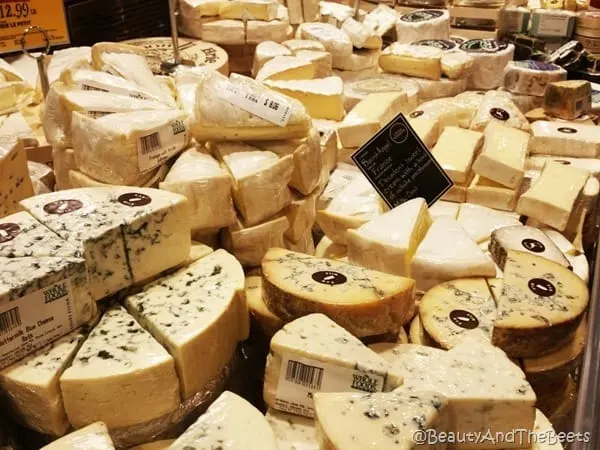 Pick up some fancy cheese to go with that bottle of wine.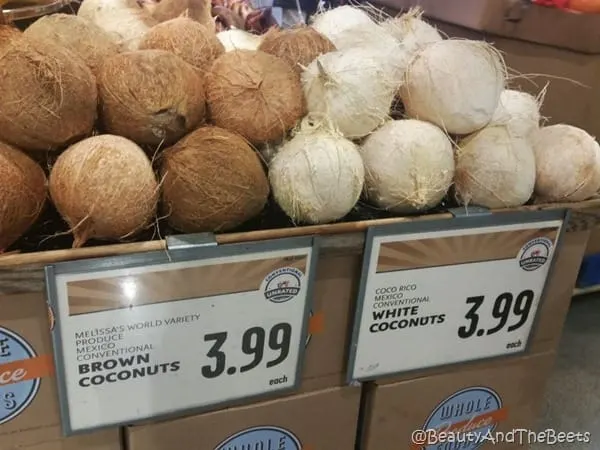 Do you fancy white or brown coconuts?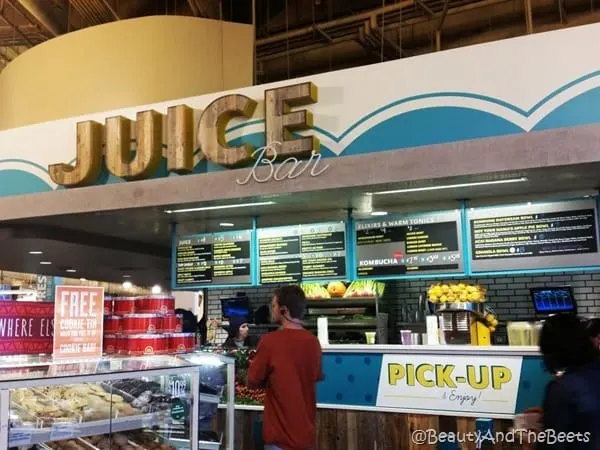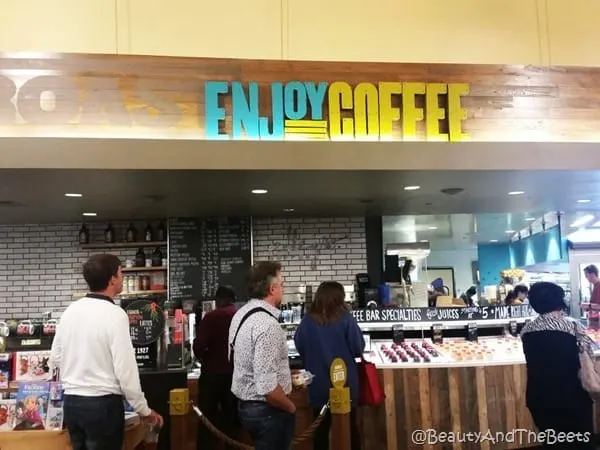 Here's the thing – this Whole Foods Headquarters Market is an experience, especially if you are a fan of the market and visiting from out of town. I have to say, I have never included a supermarket in my restaurant reviews, but this Whole Foods is worth a mention and a visit when in Austin.
View the Whole Foods Eatery Menus here.