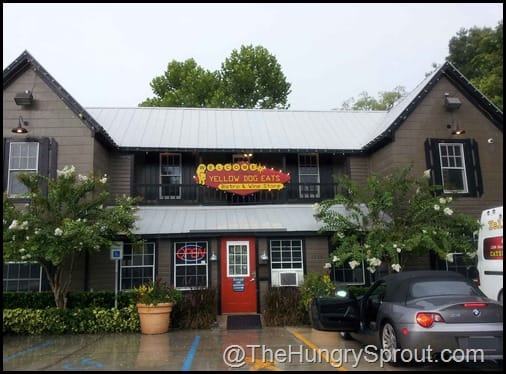 Tucked away in the quiet neighborhood of Gotha just outside of Orlando is a quaint and cozy place to grab a sandwich, a salad or some BBQ.  The food is good.  And they get bonus points for creativity.  The very unique sandwiches all have fun names like Fluffy Love or the Beast of the Middle East.  On a rainy Tuesday we stopped by Yellow Dog Eats to grab some lunch.  Usually, there is a long line wrapped around the dining room but on this particular afternoon there were lots of people in the restaurant but no wait.  Bonus.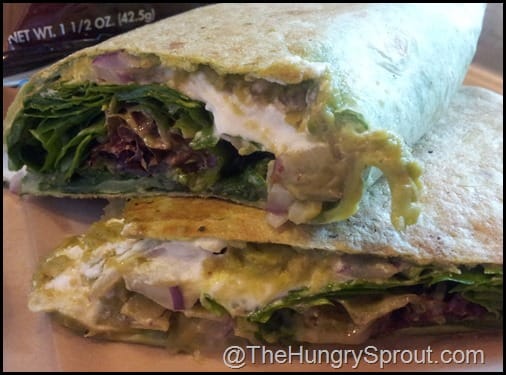 Occasionally I order something in a restaurant that is just not good and this time it was the Jolly Green Giant wrap.  It sounded delicious on paper but it just didn't execute well.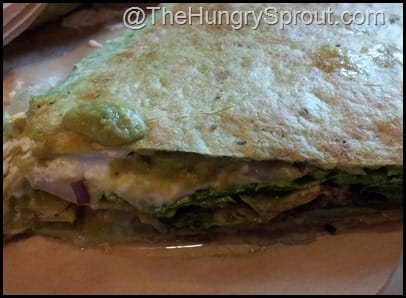 The menu stated  "a spinach tortilla filled to the brim with meaty avocado, red onions, goat cheese, sprouts, scallions,and spring mix are made delightful with our cilantro-lime-avocado dressing."   In reality, it was just a mushy wet mess.  Between the avocado and the dressing, it was just a blob of cream wrapped in a tortilla.  There was literally a puddle of liquid on the plate.  If you look closely in the above picture you can see the clear watery liquid under the sandwich.  It was yucky.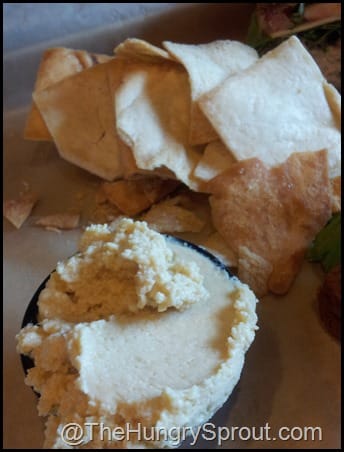 I did, however, enjoy the hummus and pita chips that came as a side to my sandwich.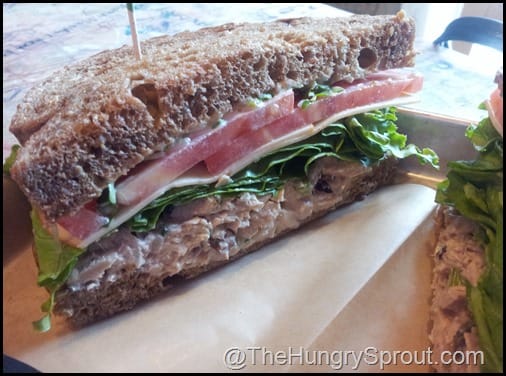 Chad ordered the Kitty Kat tuna sandwich which is always one of his favorites.  They use white albacore tuna with lettuce, onions, dried cranberries, sunflower sprouts, Gouda cheese and orange-cointreau mayo on multi grain bread.  I think he orders this every time we visit Yellow Dog Eats and it has never let him down.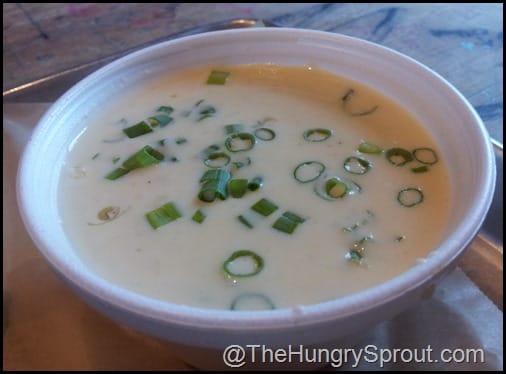 I also ordered a cup of the Beer Cheese soup which was OK- it was very sour tasting.  Not like beer, not like cheese- I couldn't quite pin down the flavor- it was just sour.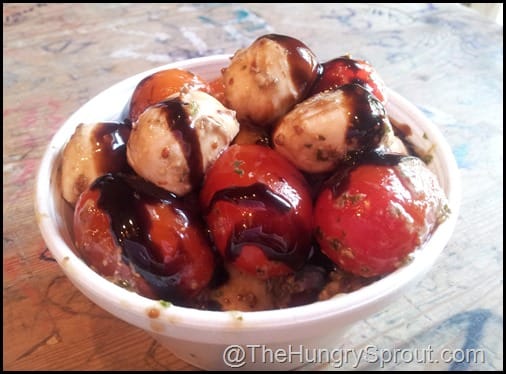 My favorite part of my meal was the side of mozzarella and cheese I had also ordered.  Perfect little round balls of  mozzarella and cherry tomatoes drizzled with a balsamic glaze.  Tiny pieces of fresh basil made this so delicious.  I would have been happy eating a couple bowls of this as my meal.  Yummy.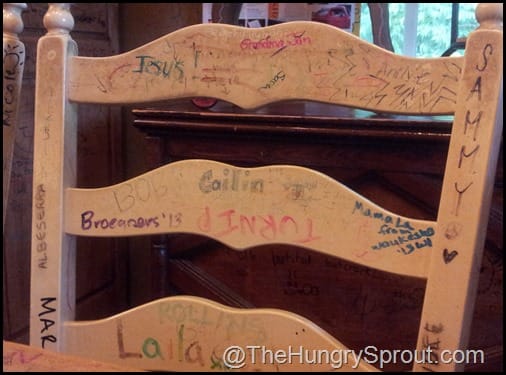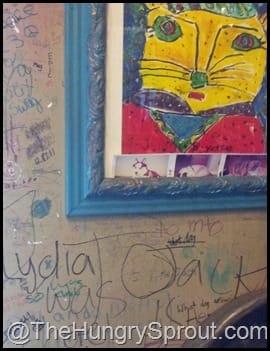 Yellow Dog Eats is a very popular local hangout.  Graffiti is everywhere- on the walls, the tables and the chairs.  I mean everywhere.  A few bad words but mostly just people writing fun little quotes on any available surface.  For the lines that I have seen here there are not nearly enough tables to accommodate everyone on a crowded day, though we were fine that afternoon and sat in the upstairs dining room.  The only annoying thing was having to carry our tray up and down the narrow staircase but at least it was quiet up there.  Not that this is a bad thing but the guys in the kitchen love to sing along to whatever song is playing on the radio.  Again, not a bad thing- but it was nice to sit in a more quiet area.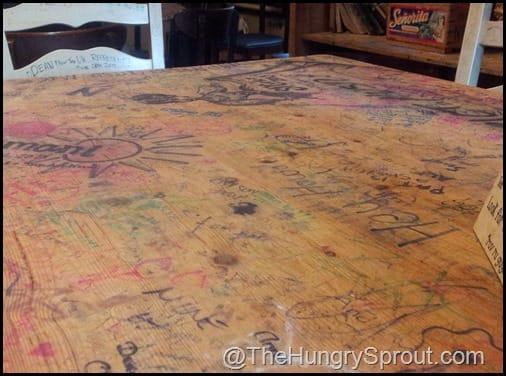 We also felt a little pressured when we had barely walked into the door and we were approached by a gentleman telling us what to order.  While I am sure these were meant to be just suggestions they certainly didn't across that way. He also had no problem handling the food that made it to the counter with his bare hands in plain view.  I just think that is gross.
Unfortunately, because of a runny sandwich and sour soup- I give it 3 1/2 sprouts.