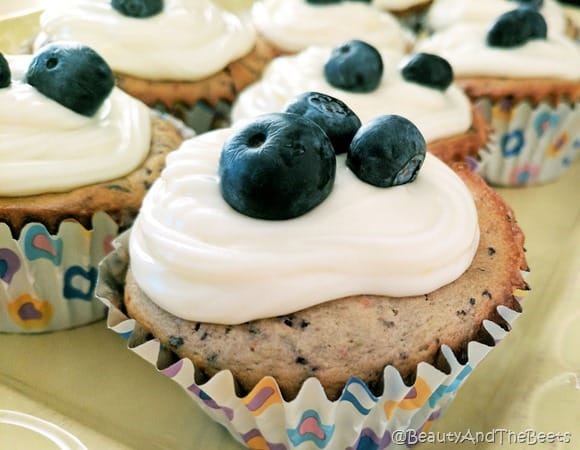 On a recent trip to a restaurant at Walt Disney World, I ate a blueberry pastry that was part muffin, part cupcake. I even asked the Chef what he called it and it was just a blueberry mini cake to him. So what does one call a muffin/cupcake? A Mupcake? A Cuffin? I guess it's a Blueberry Muffin Cupcake.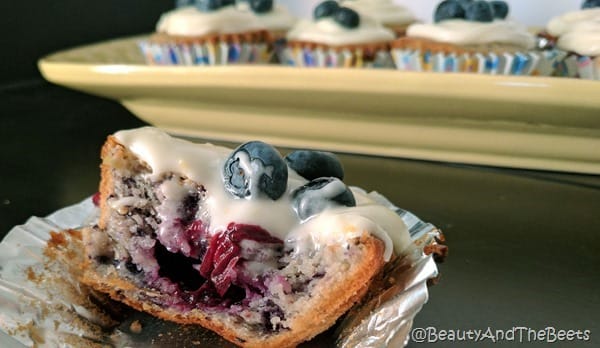 What I really loved about this Mupcake was the fresh blueberry "surprise" in the middle of the cake and the cream cheese frosting on top. What could be better than that?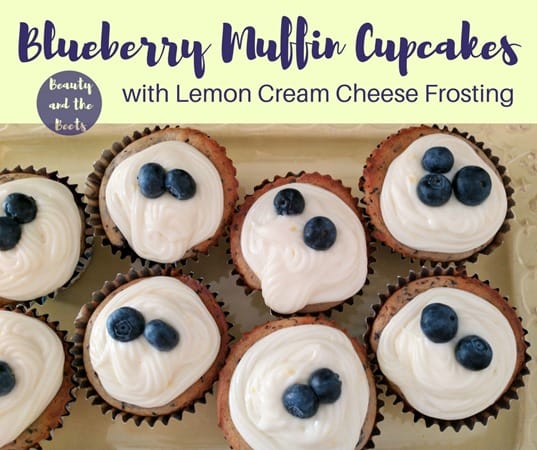 My favorite moments when creating recipes is when I am able to recreate some of the foods I love while eating out and traveling. I think food speaks so much about a culture whether visiting a different city or a new country. And now these Blueberry Muffin Cupcakes remind me of a lunch I had at the Happiest Place on Earth.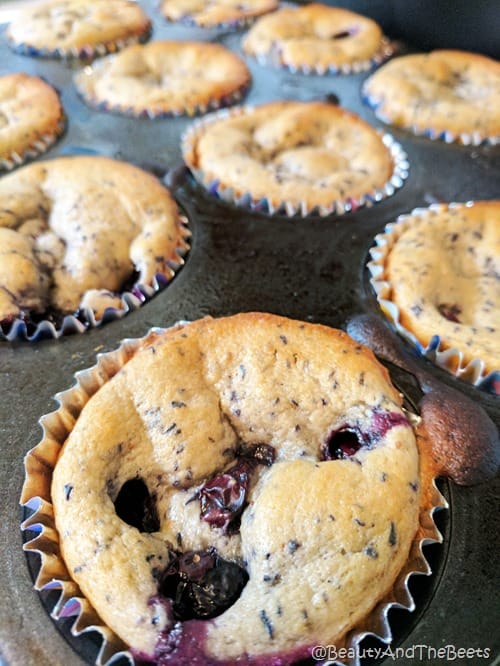 So where cupcakes are sweet on the light and fluffy side, muffins are sweetly dense and moist. I think I found a happy medium of both.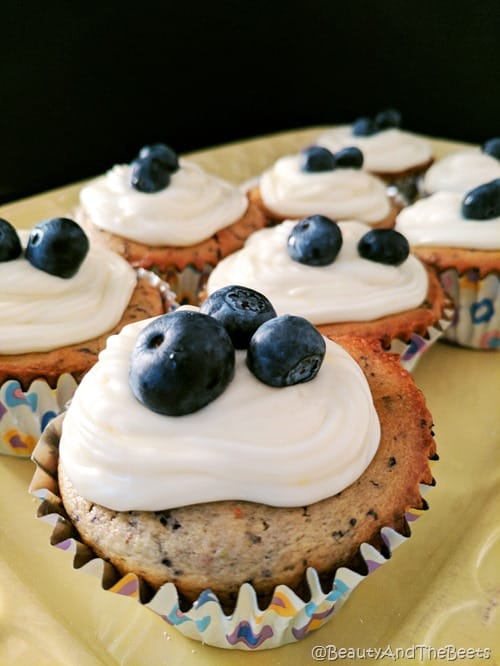 I also happen to think that the combination of blueberries and lemon is refreshing and delicious. Sweet and tart. I added lemon zest and lemon juice to cream cheese for the frosting to complement the berries.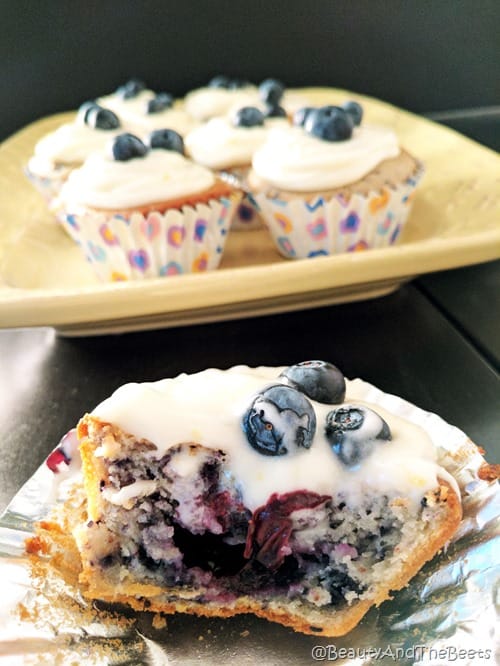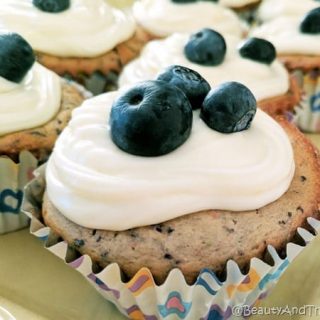 Blueberry Muffin Cupcakes
Yield:
12 muffin cupcakes
Is it a Mupcake? A Cuffin? How about a Blueberry Muffin Cupcake?
Ingredients
For the muffin cupcakes:
1/2 cup butter
2 cups flour
2 tsp. baking powder
1/4 tsp. salt
1/4 tsp. baking soda
1/2 cup vanilla yogurt
3/4 cup coconut sugar,, white sugar is fine as well
3 eggs
2 cups fresh blueberries, divided *
For the frosting:
8 oz. cream cheese,, room temperature
1/2 cup unsalted butter,, room temperature
4 cups powdered sugar,, sifted
zest of 1 lemon
juice of 1/2 lemon
Instructions
For the muffin cupcake:
Preheat oven to 400° Line a muffin pan with paper liners.
Place the butter in a glass measuring cup and cook in the miscrowave at 10-second intervals until butter is melted.
In the bowl of a food processor, add the flour, baking powder, salt, baking soda, vanilla yogurt, sugar, eggs, vanilla extract and 1 cup of the blueberries. Pulse until the batter is well mixed (does not have to be 100% smooth).
Add the butter and pulse again until well blended.**
Spoon the batter into the muffin pan, filling each liner about 3/4 full. Using the remaining one cup of blueberries, add 2-3 berries into the center of each muffin. Save any remaining berries for the garnish.
Bake muffins for 14-16 minutes. Cupcakes are done when a wooden toothpick inserted comes out with dry crumbles. (There will be some wetness due to the fresh blueberries that have hopefully burst into the cupcake. However, be sure you have dry crumbles from the cupcake batter.)
Allow cupcakes to cool about ten minutes before frosting.
For the frosting:
Add the butter and cream cheese into a food processor and process until smooth.
Add the powdered sugar, vanilla extract, lemon zest and lemon juice and pulse until blended.
Using a piping bag, pipe the frosting onto each cupcake and granish with remiaing blueberries.
Notes
*If using frozen blueberries, thaw before use.
**Be sure to add the melted butter to the batter after processing everything else. Adding the warm butter to the other ingredients before will cook the egg.
Pin this recipe for later: