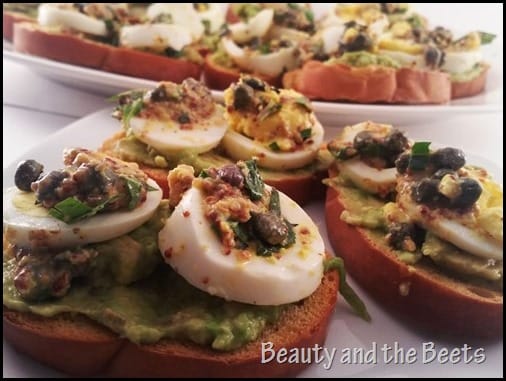 I only recently discovered the magic of avocado on toast as a breakfast treat- I have been so behind the times. Now I am looking for ways to make avocados and toast a little more eggs-citing. See what I did there?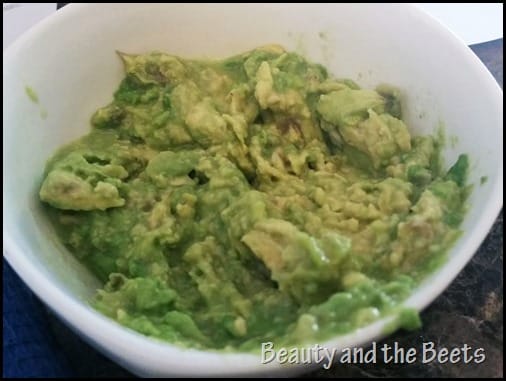 In researching different ideas for breakfast and avocados I came across something called egg gribiche. Sauce gribiche is traditionally a cold egg mayo-style dressing with mustard, pickles, capers, parsley and tarragon.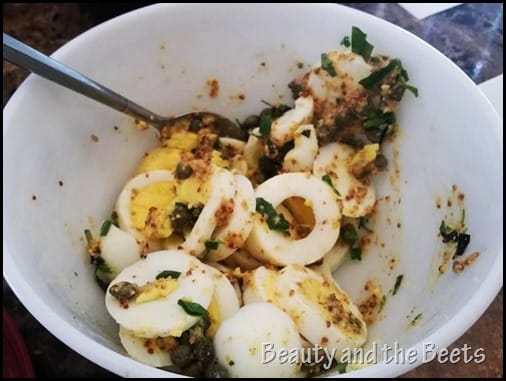 I cheated slightly and bought eggs already hard boiled from the grocery store. I also left out the pickles as I think the tarragon would add a lot of flavor on its own. I didn't want to neccessarily make a sauce either so I left the hard boiled eggs sliced and lightly folded in the other ingredients.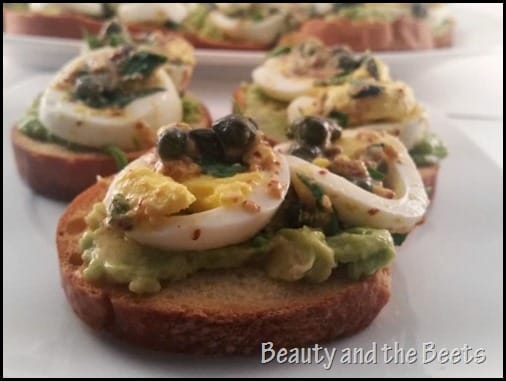 The salty flavor from the capers, the spiciness of the parsley and the tartness of the mustard blend very well with the anise aromatic flavor from the tarragon.
Tarragon is an interesting herb. I learned the hard way that just a little tarragon goes a long way as the flavor is very powerful. I also found it interesting that in some Western Asian cultures, tarragon is the base of carbonated soft drink called Tarhun. I myself always have tarragon vinegar on hand to marinate veggies with.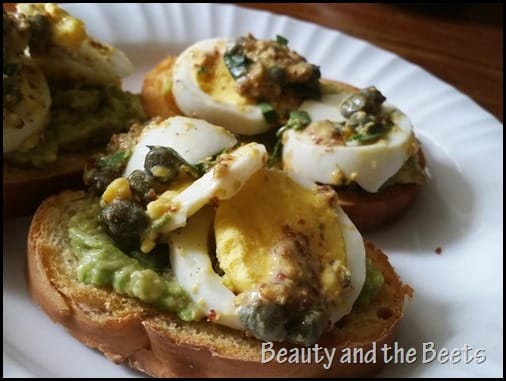 Anyway, here is the recipe for Egg Gribiche on Avocado Toast. I hope you enjoy it- drop me a line and let me know what you think!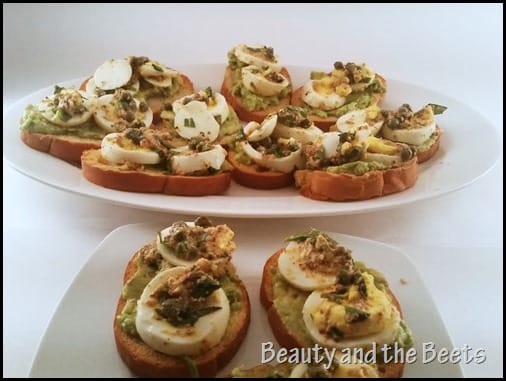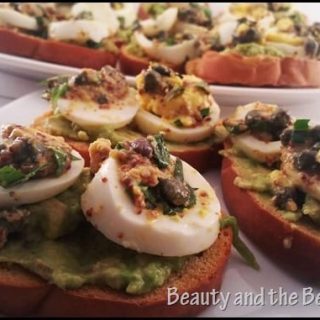 Egg Gribiche on Avocado Toast
Ingredients
6 hard boiled eggs,, sliced (I cheated and bought my eggs already boiled from the grocery store)
1 tbsp whole grain mustard
1 tbsp capers
1 tbsp finely chopped fresh parsley
1 tsp finely chopped fresh tarragon
4 pieces bread for toast,, (I used 8 slices French bread)
2 avocados,, pitted and scooped
2 tsp lemon juice
salt
Instructions
Make the egg gribiche:
Mix the mustard, capers, parsley and tarragon together in large mixing bowl.
Gently fold in the eggs until the eggs are lighlty covered in the mustard mixture.
For the avocado toast:
Toast the bread in a toaster or under the broiler in the oven.
Mash the avocado with the lemon juice in a small bowl.
Spread the avocado mash onto the toast.
Top the avocado toast with the egg gribiche mixture. Serve immediately.