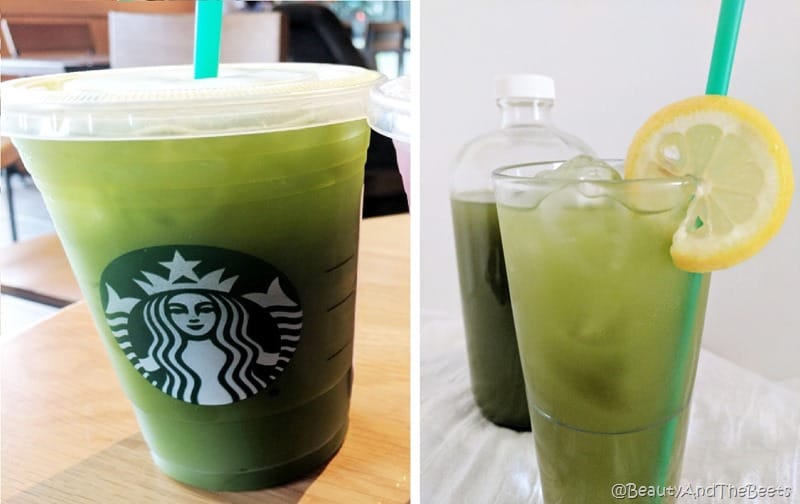 OK. Let me see your hands. Who loves trying all the new drinks and concoctions at Starbucks? Who trades in their usual Caramel Macchiato for one of the new rainbow drinks? Who fell in love with the new Lady Gaga drinks? My favorite is the Matcha Lemonade, and rumor has it, this lemonade is also Lady Gaga's favorite. And for me, this one is the easiest to recreate at home. Introducing….the Starbucks Matcha Lemonade Copycat.
Let's talk about caffeine before we do anything. Matcha is an excellent alternative for people who get jittery on regular of coffee as Matcha contains significantly less caffeine that a regular cup of joe. However, there is more caffeine in an 8-oz. cup of Matcha than in a 12-oz. glass of coke classic. The caffeine per ounce in a cup of Matcha tea is about equivalent per ounce in a can of Red Bull.
| Product | Serving Size | Caffeine | Caffeine per ounce |
| --- | --- | --- | --- |
| Brewed Coffee | 8 oz | 163 mg | 3 mg/oz |
| Red Bull | 8.46 oz. | 80 mg | 9.5 mg/oz |
| Matcha tea | 8 oz | 70 mg | 9 mg/oz |
| Coke Classic | 12 oz | 34 mg | 3 mg/oz |
First, make the simple syrup. Equal parts sugar and water (1 1/2 cups each), heat until the sugar dissolves and let cool. I find making this several hours ahead of time allows the simple syrup to be chilled and not "heat" the lemonade.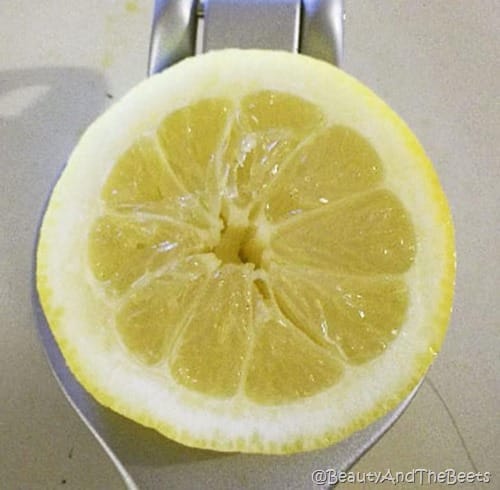 Next, add 1 cup of lemon juice (the juice of roughly 6-8 large lemons). Rolling the lemons a few times on your cutting board releases more of the juice and makes juicing much easier.
Add 6 cups of cold filtered water to the lemon juice mix and stir. Boom. There is your lemonade.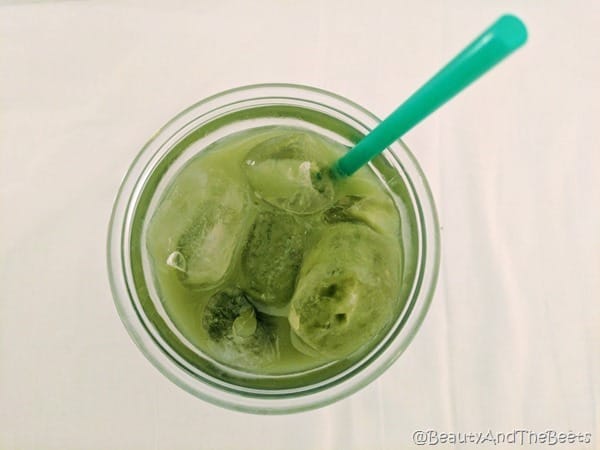 All that's left is adding one tablespoon of good quality Matcha Pure Green Tea Powder. Be very selective of what you choose here. Only use a powder that is 100% matcha green tea, and you get bonus points if you buy organic. There are a lot of blended mixes out there, some are Matcha latte powder, some are blended with other herbs…but for this recipe, you want 100% pure Matcha green tea, and most likely, it will be from Japan.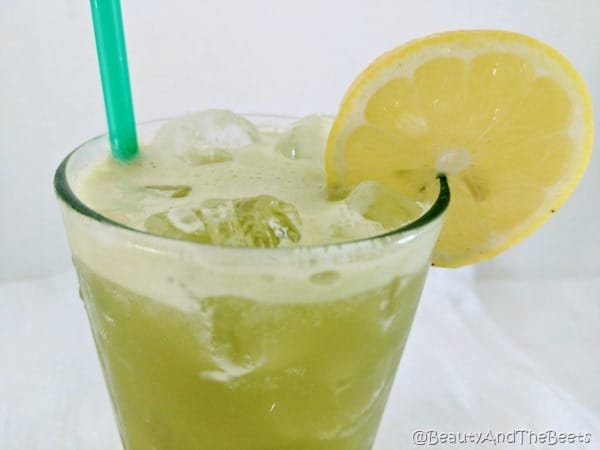 Oh, and lastly, this drink is better enjoyed shaken and not stirred. Shake it until it's frothy! Enjoy this Starbucks Matcha Lemonade copycat recipe: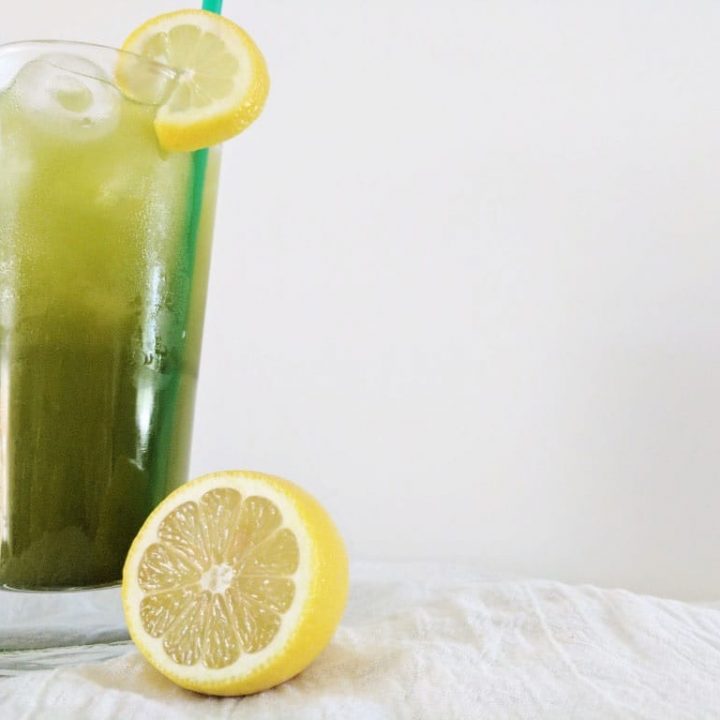 Starbucks Matcha Lemonade Copycat
The copycat recipe of Starbuck Matcha Lemonade.
Ingredients
For the simple syrup:
1 1/2 cups sugar
1 1/2 cups water
For the Matcha lemonade:
1 cup lemon juice,, about 6-8 large lemons
6 cups cold filtered water
Instructions
Make the simple syrup:
Add the water and sugar to a small pot and heat over medium high heat.
Stir frequently until the sugar has dissolved.
Remove from the heat and let cool.
Make the Matcha lemonade:
Add the simple syrup to a large container for the lemonade.
Add the lemon juice and mix.
Add the 6 cups of cold filtered water and stir.
Add the Matcha green tea powder and mix well. (best if you are able to seal the container and shake well)
To serve:
Fill a cocktail shaker or a jar with a lid with ice.
Pour the Matcha lemonade into the shaker and seal with the lid.
Shake vigorously until the lemonade is chilled and frothy.
Pour into your drinking glass and serve immediately.
**This post contains affiliate links. I only link to products that I use myself and believe in. Your support is greatly appreciated.**