An affordable beachfront resort on the white sand in the Gulf of Mexico. The beautiful Alden Suites at St. Pete Beach, Florida.
I recently spent an amazing fun filled weekend at Alden Suites St. Pete Beach. Located west of St. Petersburg, Florida, St. Pete Beach is situated on a barrier island and is less than 45 minutes from Tampa International Airport. Alden Suites St. Pete Beach sits on four acres of white sand beachfront on the Gulf of Mexico, and I have an opportunity for you to win a two-night stay in a poolside suite!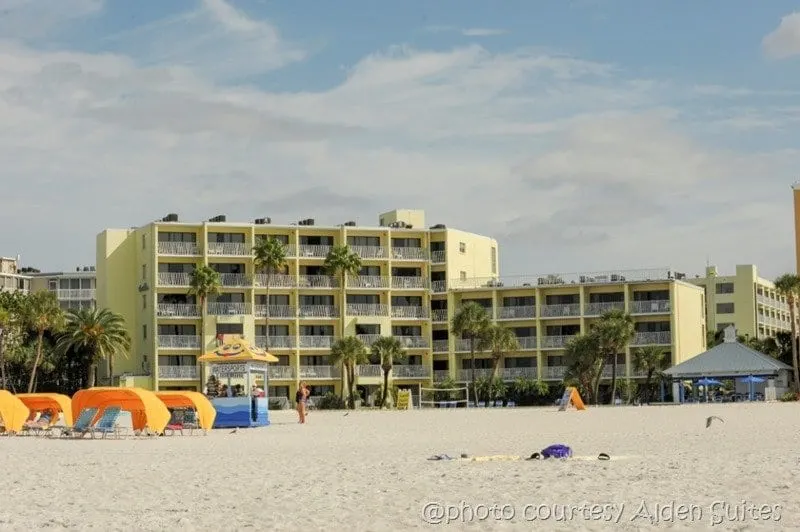 Accommodations at Alden Suites
Alden Suites Beachfront Resort has 141 one-bedroom suites and seven newly renovated cottage-style beach bungalows. The suites include plush beds, flat-screen HD TVs and fully equipped kitchenettes. Most rooms also have private balconies that either overlook the beach or the lushly landscaped courtyard.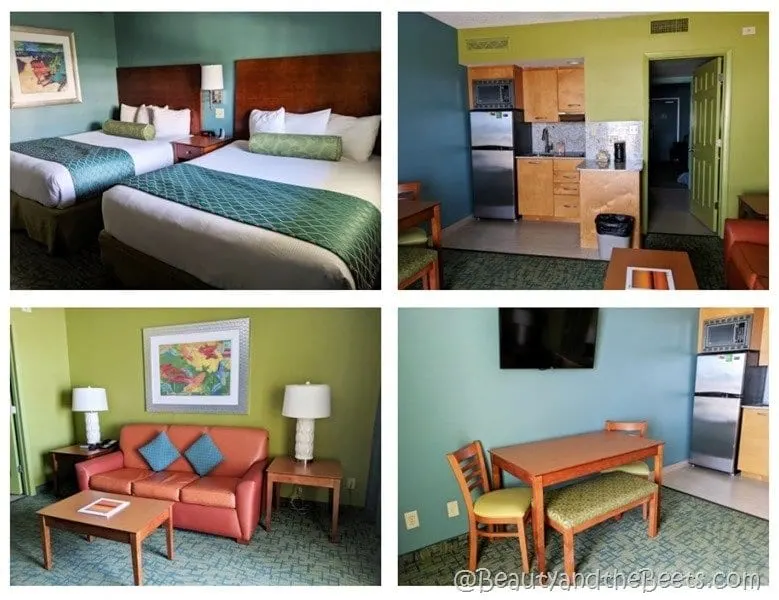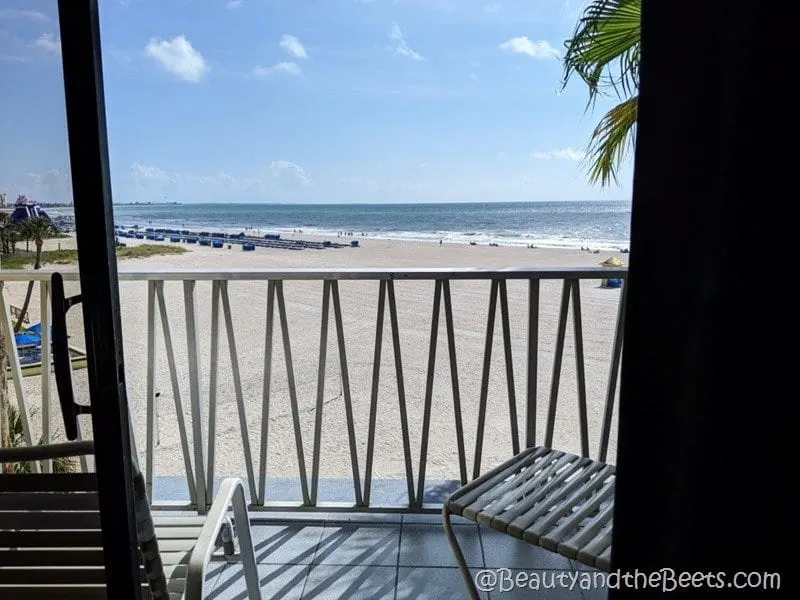 I had a beachfront room with a stunning view of both the sunrise and the sunset.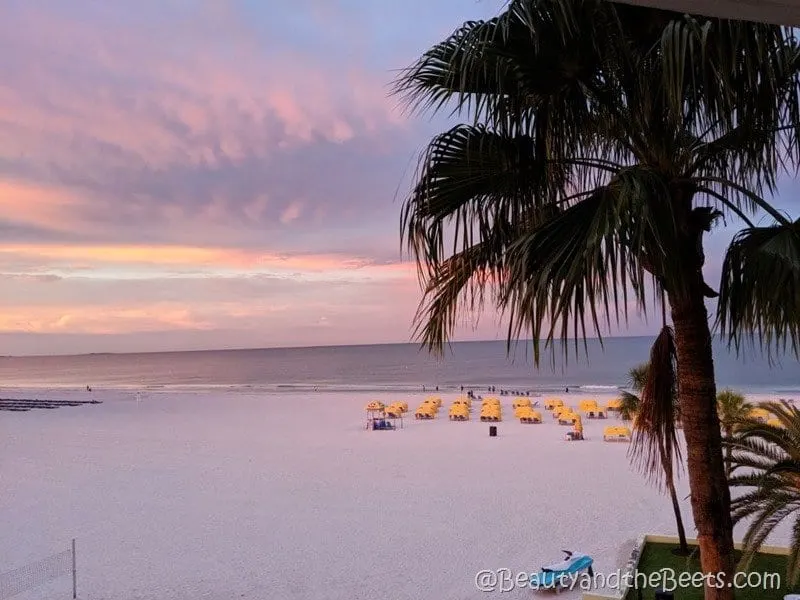 Blogger Bash #AldenWow
I was invited to spend a few days with a group of media and travel writers as we gathered to explore the resort and enjoy some of the local amenities. We had a delicious opening night reception catered by 1200 Chophouse, a fabulous restaurant featuring steak and seafood, and located within walking distance (1/2 mile) from Alden Suites. We also enjoyed some refreshing cocktails from the on site Cabana Beach Bar.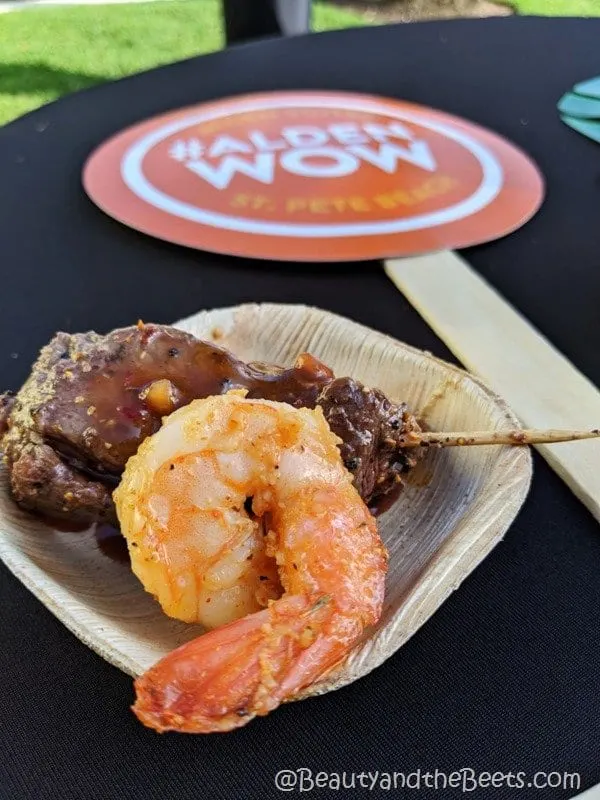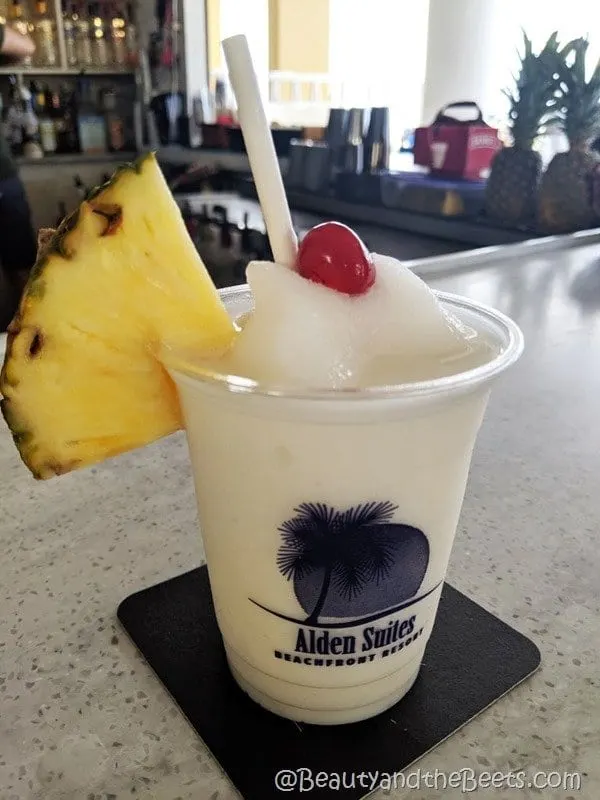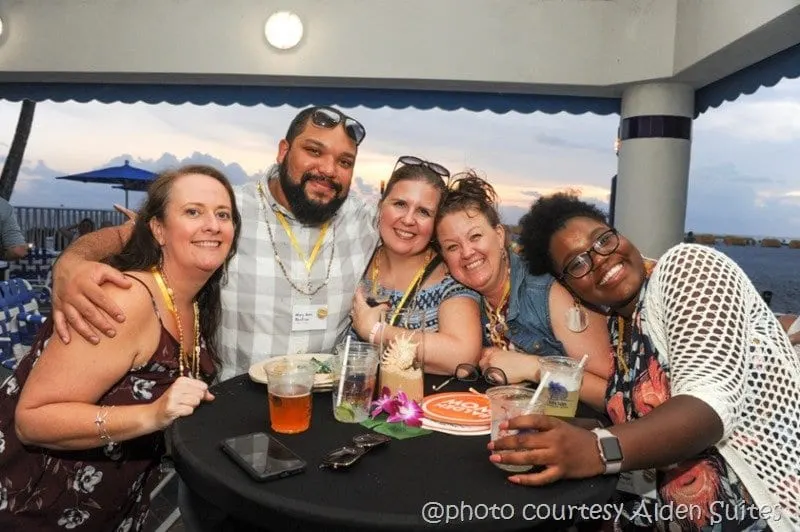 The next day we had lots of time to relax and enjoy Alden Suites St. Pete Beach. My morning started relaxing in one of the bright yellow beachfront cabanas while some of my fellow writers took advantage of the jetskis and parasailing.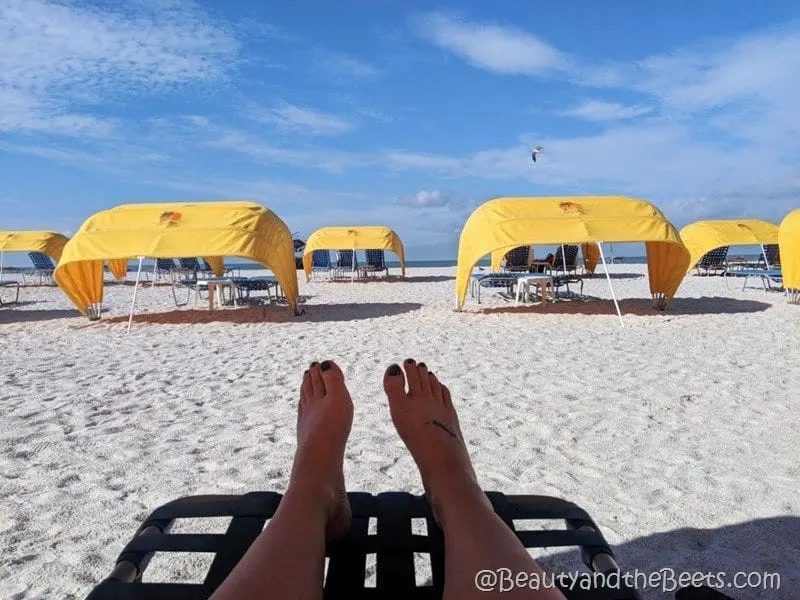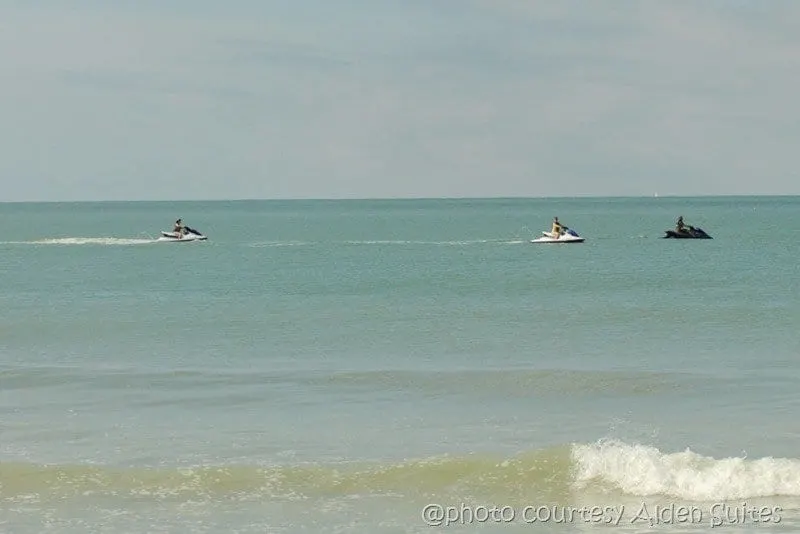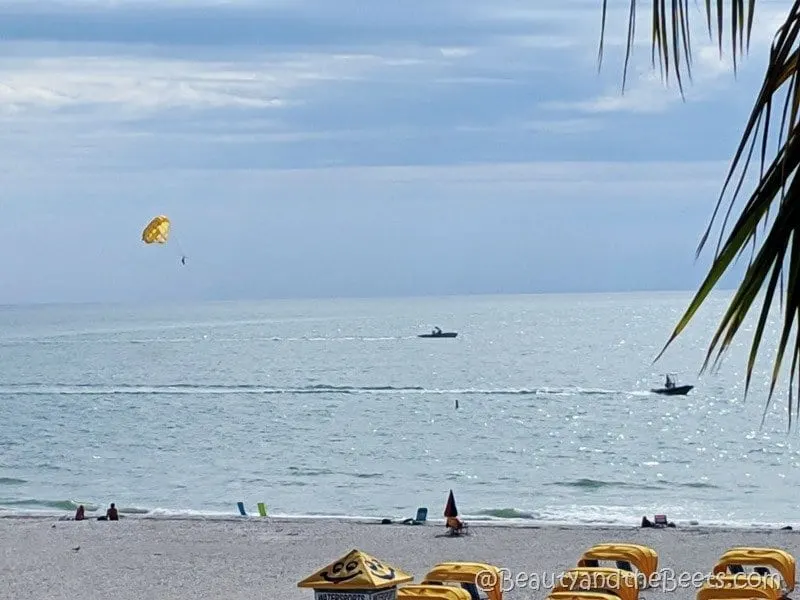 Lunch was served at the Snapper's Oasis Food Truck located right next to the Cabana Beach Bar.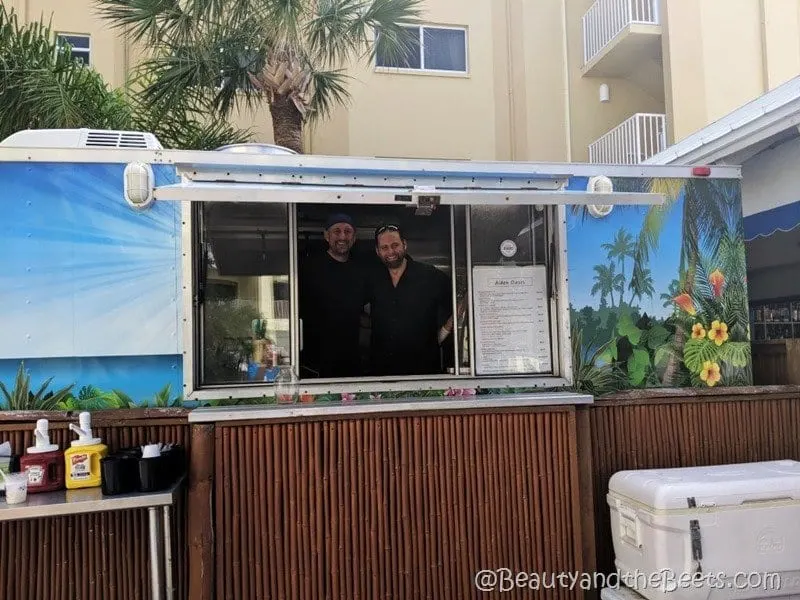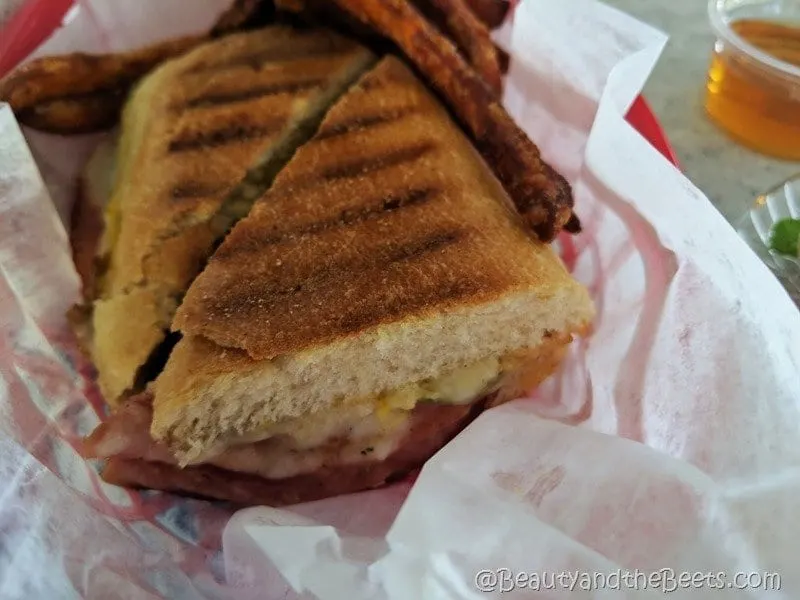 The afternoon was spent lounging by one of the two outdoor heated pools.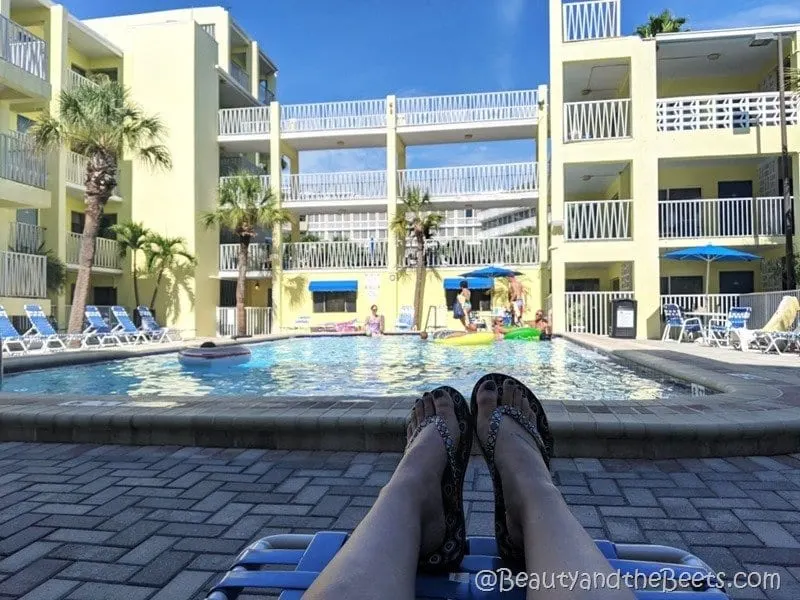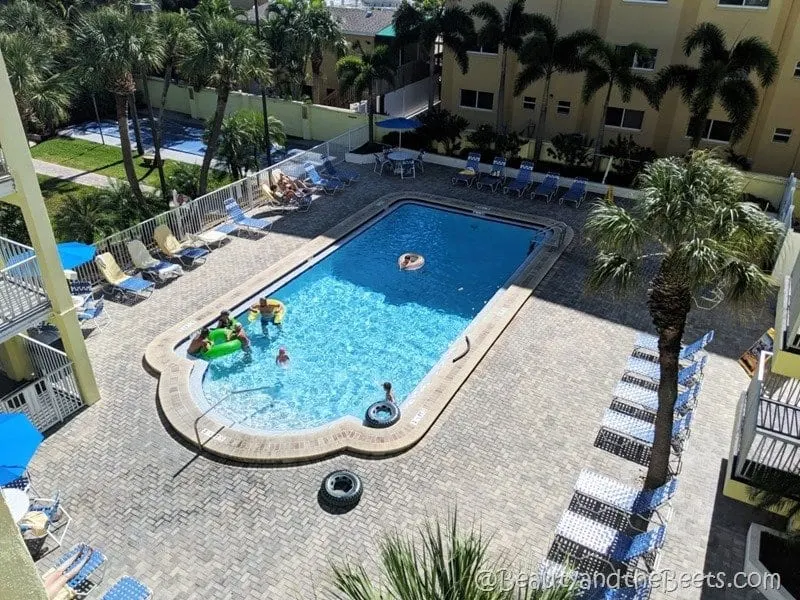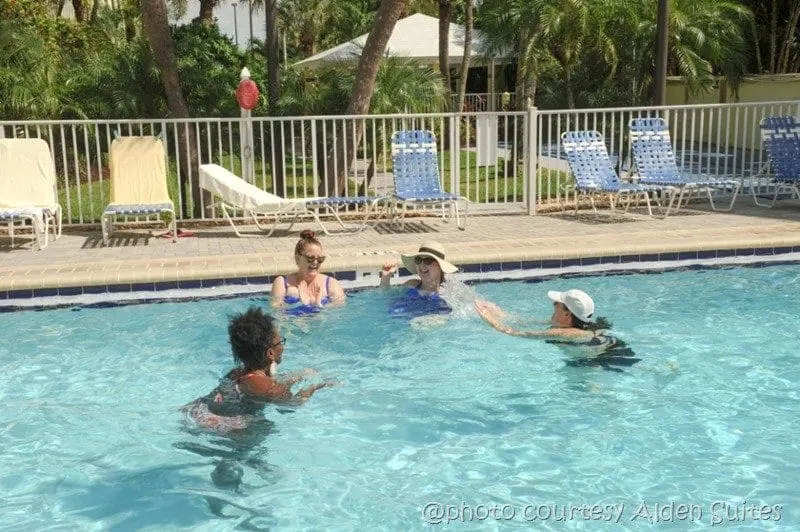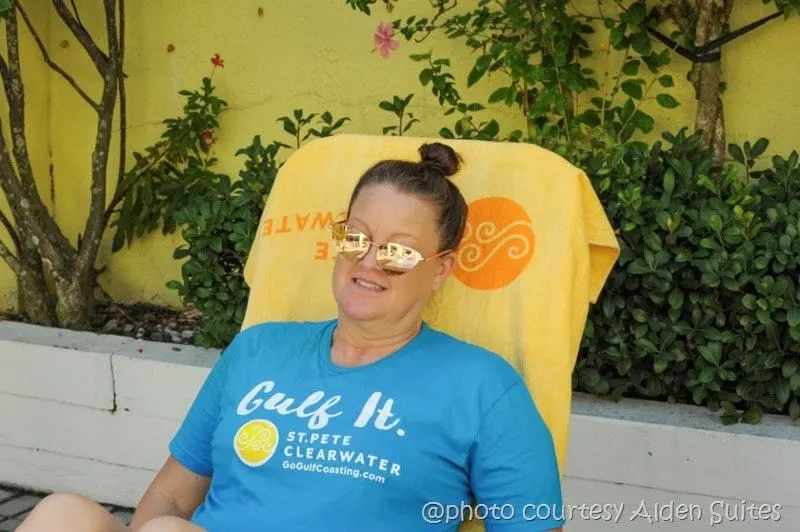 In the late afternoon, Alden Suites threw us a retro 80's party.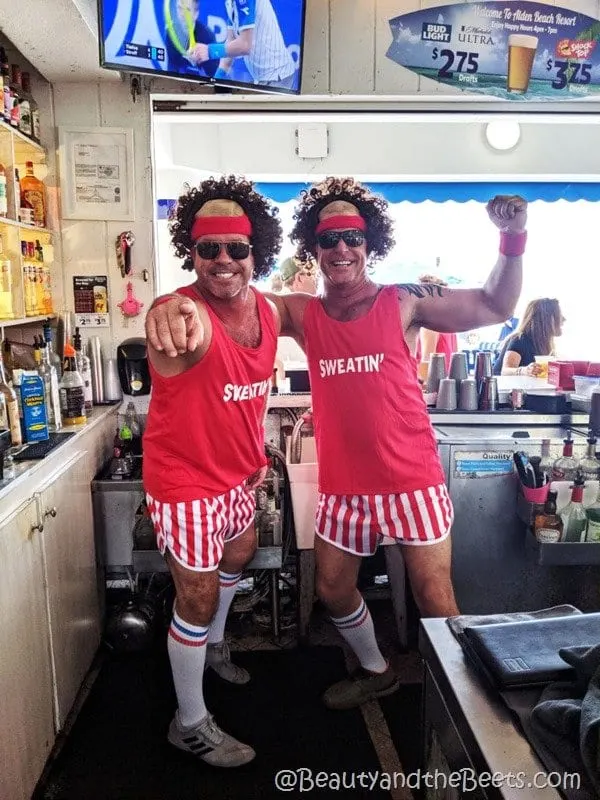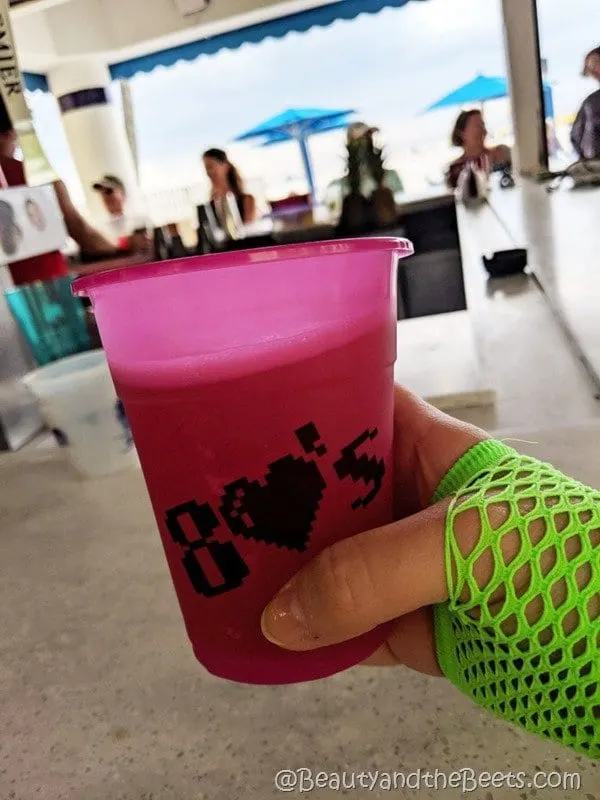 Sunset Cruise from Alden Suites
We then were treated to a sunset cruise from Suncoast Watersports. Aboard the Compass Rose, we enjoyed stunning views of the sunset over the Gulf of Mexico, and we even had several dolphin sightings close to our boat!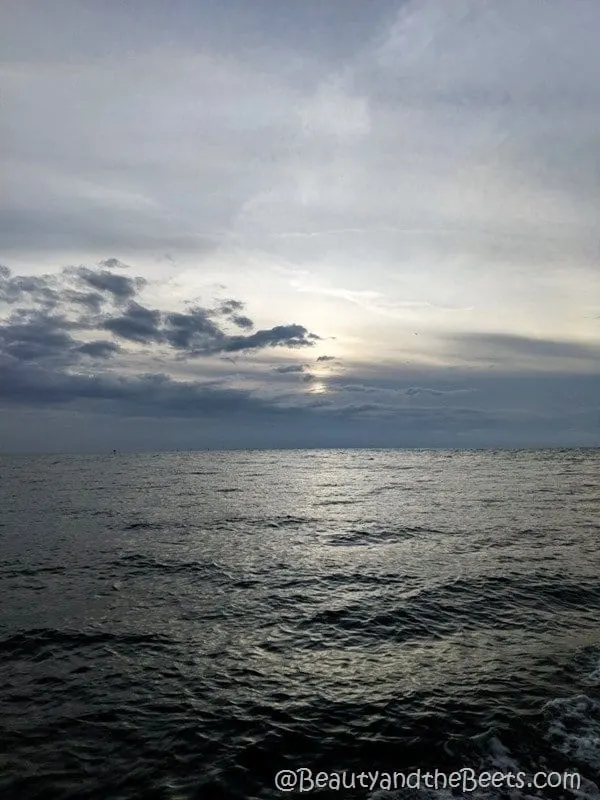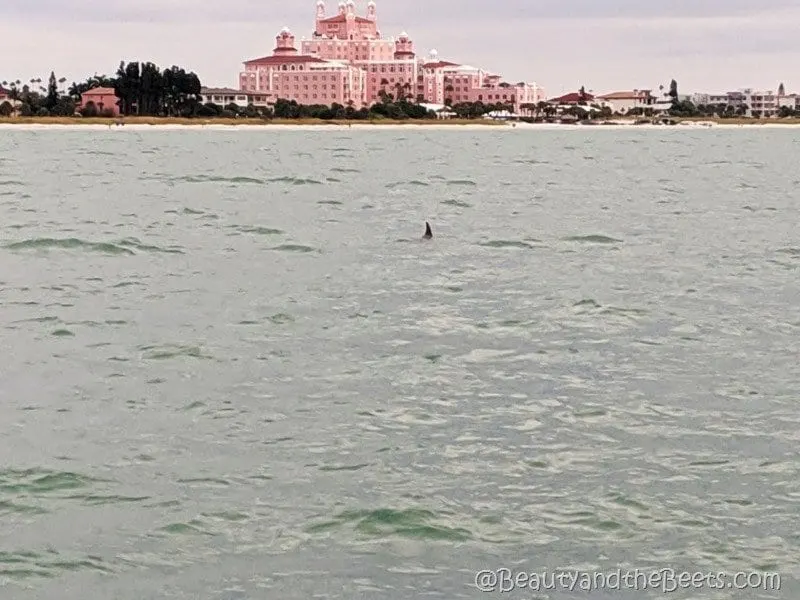 Snapper's Sea Grill
Dinner was directly across the street from the resort at Snapper's Sea Grill. Do not pass up the Wasabi Crusted Tuna and the Vanilla Crème Brule.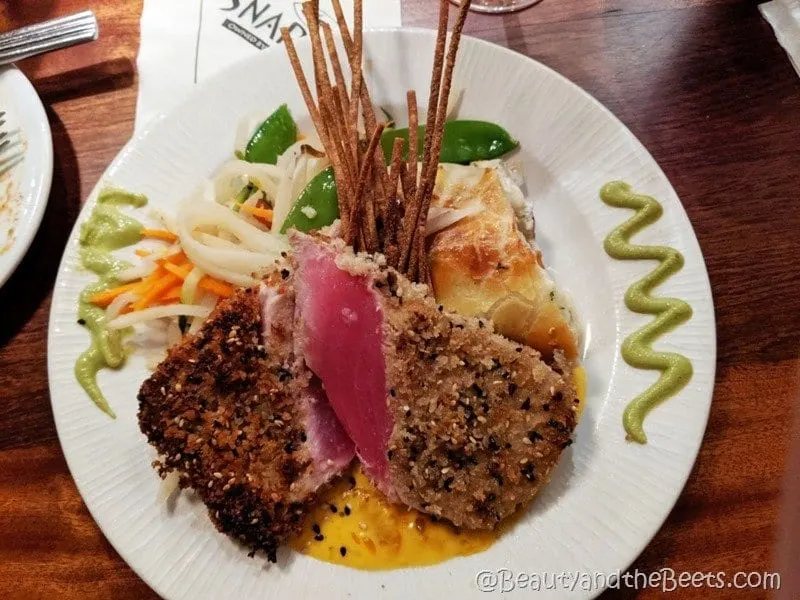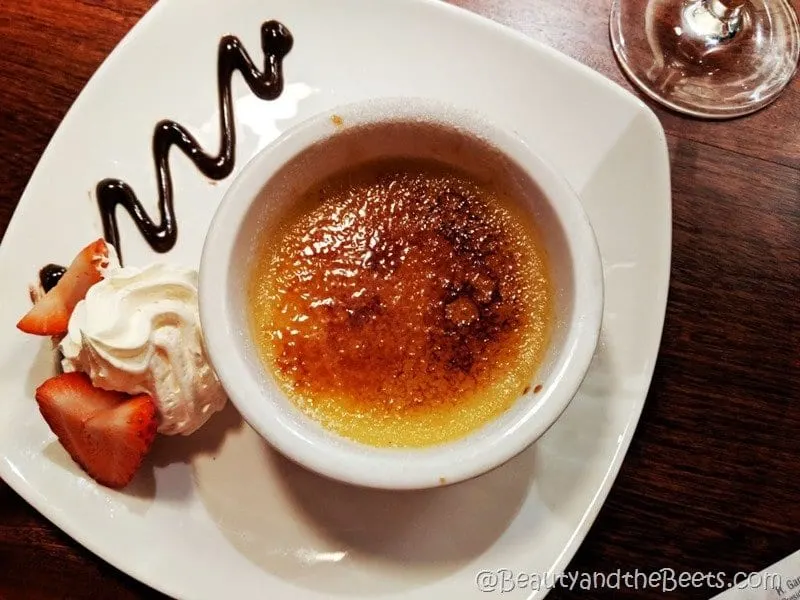 The Amenities at Alden Beach
So, are you ready for an exciting getaway at Alden Suites St. Pete Beach? Let's go over the amenities once more:
Four acres on the white sugar sand beachfront
One bedroom suites featuring fully equipped kitchenettes
Two outdoor heated pools
15 person Jacuzzi
Beach volleyball
Two lighted tennis courts
Shuffleboard
Corn hole
Basketball court
Ping pong table
Laundry facility
Cabana Beach Bar
Snapper's Oasis Food Truck
Cabana beach chair rentals
Water sport rentals
Sunset and dolphin cruise
Grab & Go Gift Shop
Publix grocery delivery provided by Instacart
NO RESORT FEE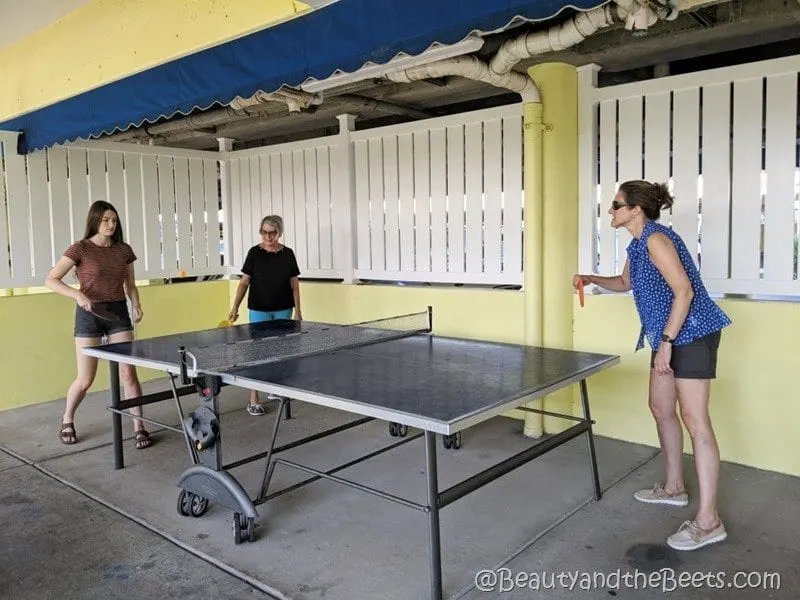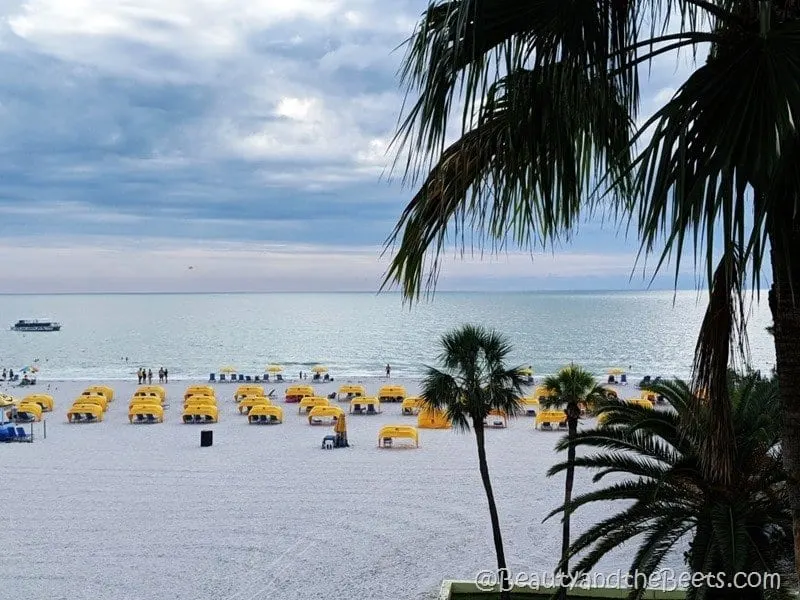 For more information and to book your room ASAP visit here –> Alden Suites St. Pete Beach.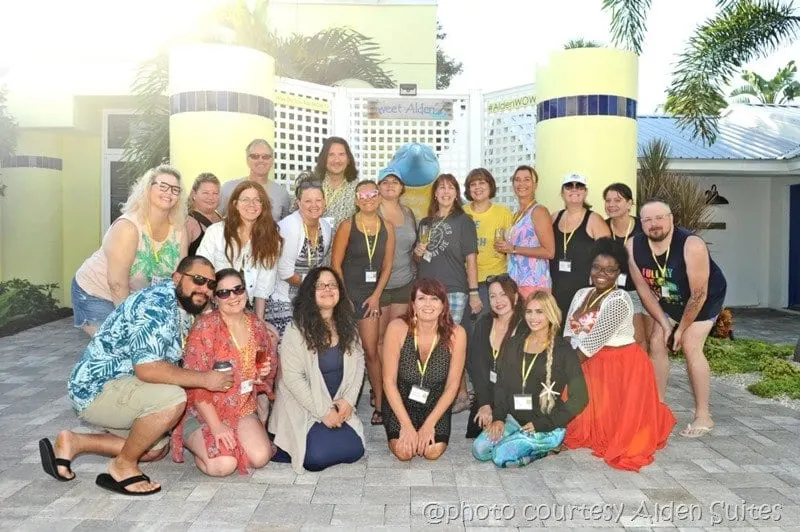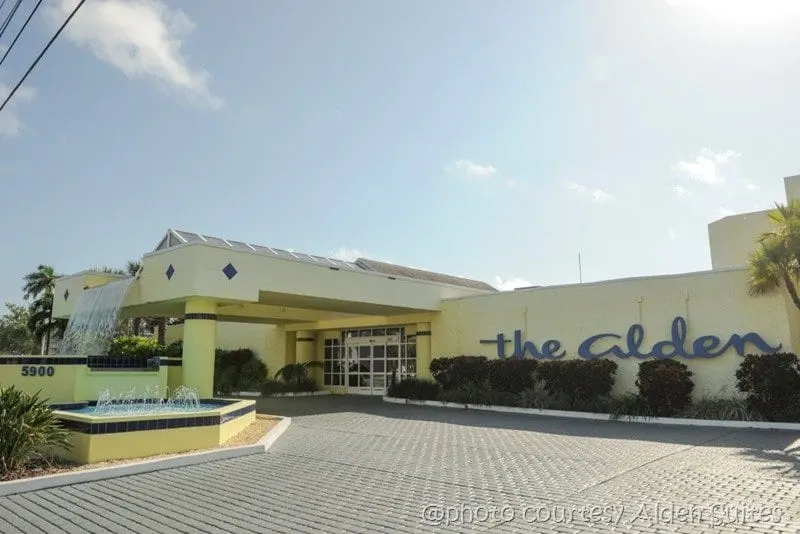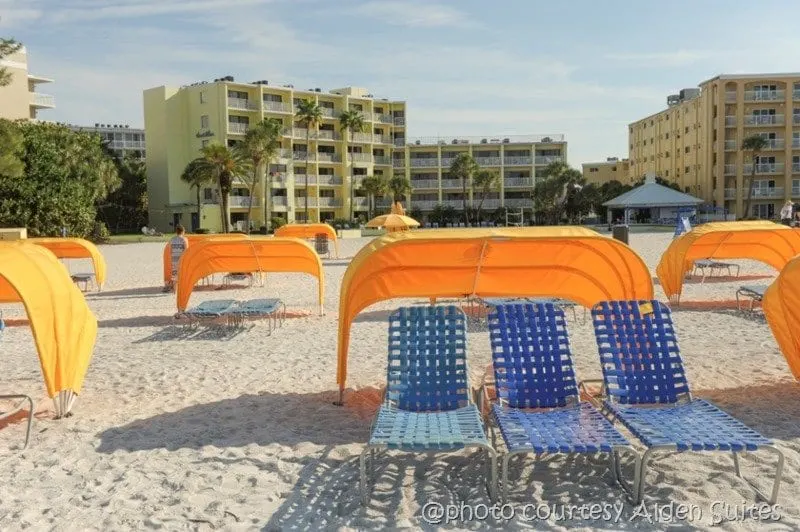 *I have been compensated by Alden Suites for this post. All opinions ate 100% my own. This post may also contain affiliate links which are of no additional cost to you, the reader. As always, thank you for your support.*