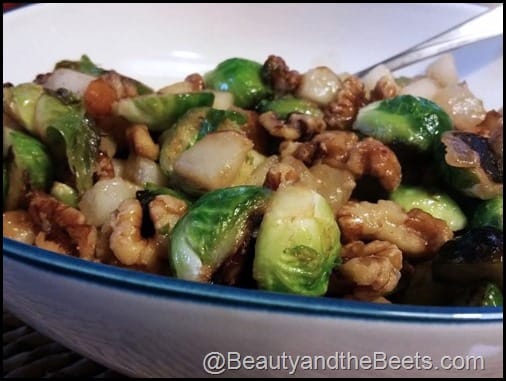 I have a HUGE obsession with Brussels Sprouts. Chad and I eat them a few times a week. I will always order them if I see them on a restaurant menu. I love them hot, cold, sauteed, marinated, roasted, baked, seared or fried. I love them for breakfast, lunch, dinner, snack or dessert. Seriously, I have a problem. But at least an addiction to Brussels sprouts is a healthy problem to have. I mean, I could be addicted to McDonald's french fries, am I right? (Oh and I am….I just resist….most of the time.)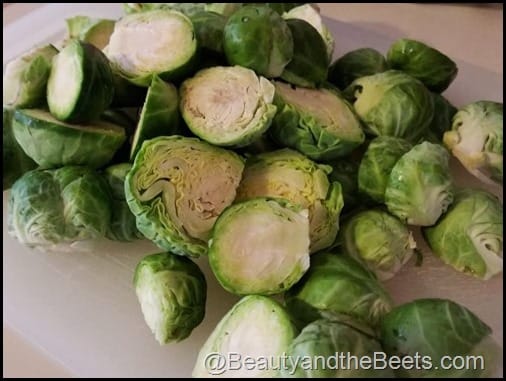 I feel bad for my little sprout friends. They get such a bad rap. I think most kids hate them which carries into adulthood. Back in the day it was unheard of to find them on a restaurant menu. However, the movement of farm to table dining has surged in recent years and Chefs are a lot more creative and daring than they used to be.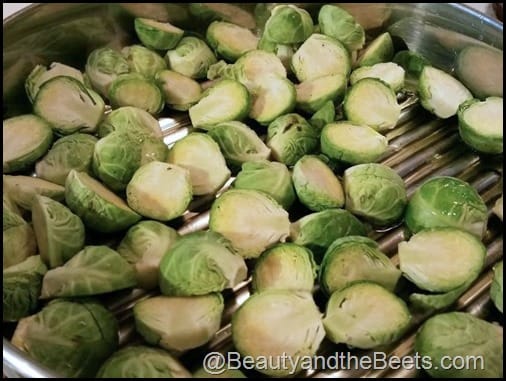 The same goes for home cooks too. People in general are experimenting with different foods in new ways. Myself included. I've always loved Brussels sprouts but in my early adulthood I only knew how to steam them (and marinate them but that's for a later post).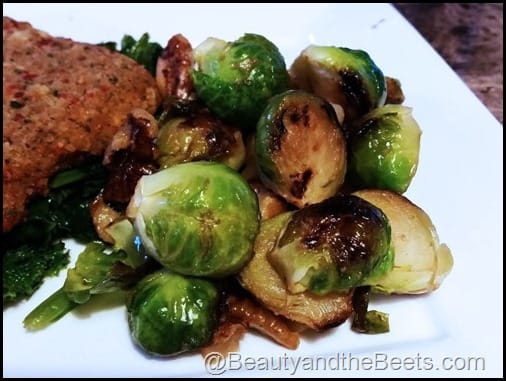 Why should sprouts be steamed and served alone? Why can't they be mixed with the unexpected? I recently sautéed my Brussels sprouts with some pears we got for Christmas and added some walnuts. The bitterness of the sprouts mixed well with the sweetness of the pears and the crunchiness of the walnuts.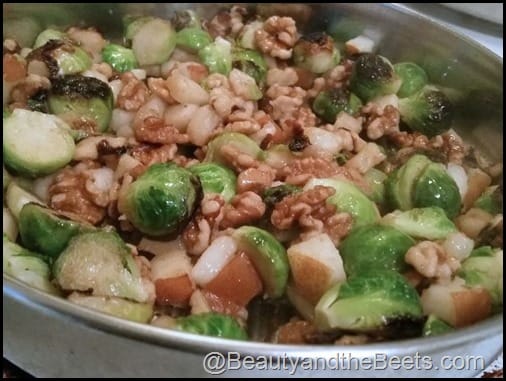 The recipe is real simple. I began by lightly sautéing the sprouts in a little garlic and oil. When the sprouts were almost fully cooked I added the pears and walnuts, sautéing everything for a few minutes longer.
Chad and I tend to eat a lot of veggie-only meals so this is a great way for us to add in some extra flavors and incorporate some fruit into our diets.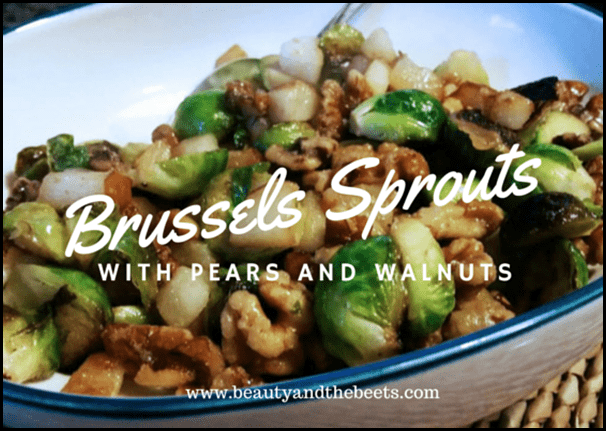 For an even extra shot of flavor, you can add crumbled blue or goat cheese on top if you are not trying to keep it Vegan. We personally left the cheese out just to avoid the dairy.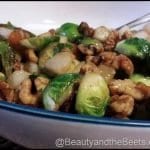 Brussels Sprout, Pear and Walnut Saute
Ingredients
2

tbsp

extra-virgin olive oil

1

garlic clove,

minced

1

lb

raw Brussels Sprouts,

halved

1

large pear,

chopped

1/2

cup

walnuts,

lightly chopped
Instructions
Heat olive oil in a pan over medium-high heat. Add Brussels sprouts and garlic; saute about 4 minutes, until sprouts begin to turn bright green in color.

Add the pears and walnuts. Continue to cook for 3 minutes, stirring occasionally.

Serve immediately.
Now what about you? Are you a fan of Brussels sprouts?