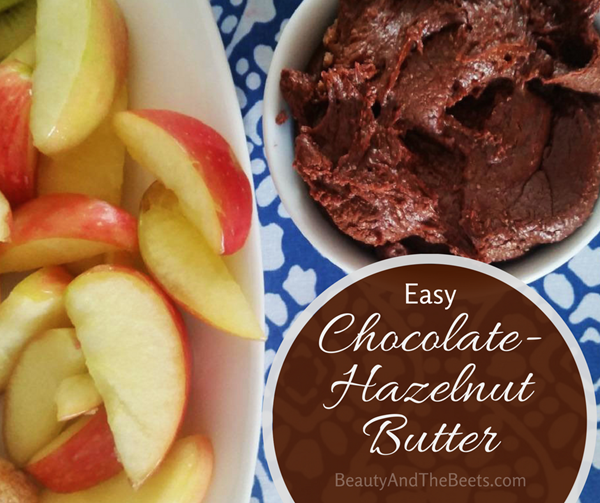 I took a week off from the blog. I took a week off of everything. The writing, the cooking, the cleaning….everything. It was blissful…for a little while. Then I got ansy and found myself flipping through recipes, making grocery lists and making a mess in the kitchen. Mr. Beet doesn't mind as he gets to eat all the experimenting. I did, however, fully disengage from writing and posting. It was needed. Sometimes you just have to take a break and get re-focused. While I didn't get a lot done blog wise, I did take some extra time to re-organize my closets, my shoe collection, my jewelry, my makeup….and all the cabinets in the kitchen. It's really amazing the things I have that I didn't know I had. I own five pairs of snow boots…and I live in Florida. I own five meat thermometers….and I don't cook meat. Well, now I know if I ever need to cook a roast in the snow I should be well prepared.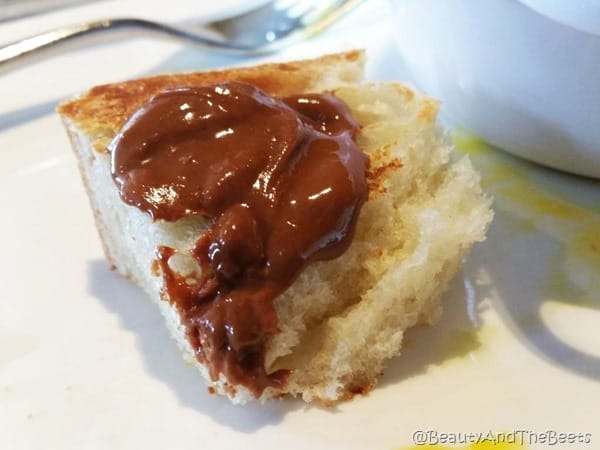 So over my little break I cooked, baked, roasted and toasted a lot of things. One item I had on my bucket list to make was a homemade chocolate-hazelnut butter. On a recent trip to Las Vegas I had brunch at Giada's – the restaurant owned by my favorite celebrity chef- Giada DeLaurentiis. I had a plate of wilted greens, poached eggs and crusty bread. Served with the bread was a trio of lemon mascarpone butter, raspberry sauce and a chocolate hazelnut spread. I have never experienced crusty bread and chocolate before, but it was darn near perfect. The history of crusty bread and chocolate seems to be traced back to Italy though it is quite popular in Latino cuisine. Nutella is perhaps the most popular brand of the chocolate hazelnut spread, but I felt like I wanted to make my own, with ingredients that I can control. And it turns out it was really easy.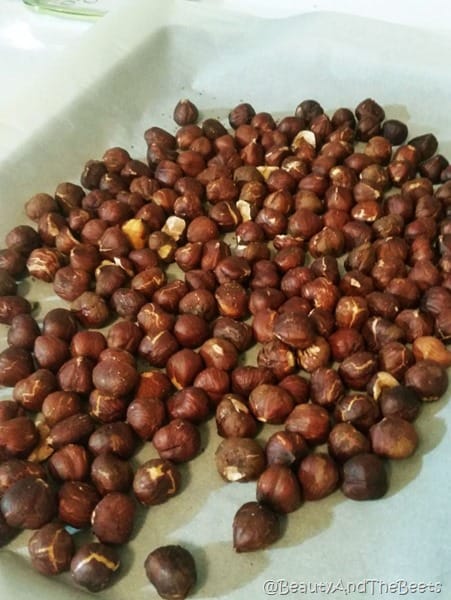 Hazelnuts are not necessarily categorized as a Holiday food like chestnuts or nutmeg, but this time of the year hazelnuts seems easier to find. I buy mine already shelled. I toasted mine in a 300° oven on parchment paper for about 15 minutes. I learned that next time I may want to toast double the amount I plan to use as many didn't quite make it into the recipe. I was popping hazelnuts like a kitten popping catnip. Addicting.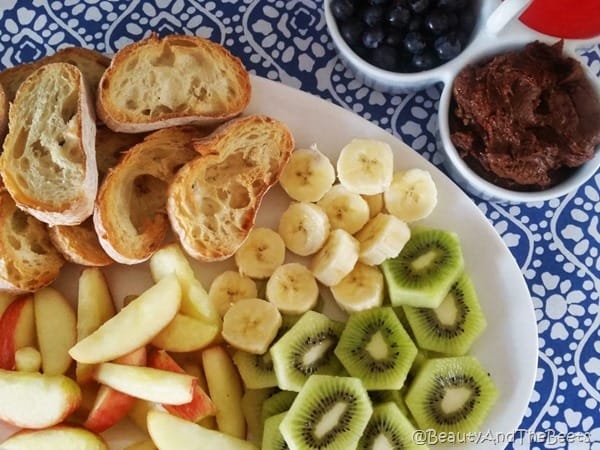 The recipe was easy in that I just added a few ingredients to the food processor and pulsed it until it was the consistency of a spreadable butter. I served crusty bread with my chocolate-hazelnut butter, blueberries and raspberry sauce, along with slices of kiwi, bananas and apples. Mr. Beet and I ate chocolate butter for breakfast and it was amazing. And what was leftover lasted a week in the fridge as we snacked on it often. In other words, this recipe makes a lot of chocolate-hazelnut butter. Enjoy.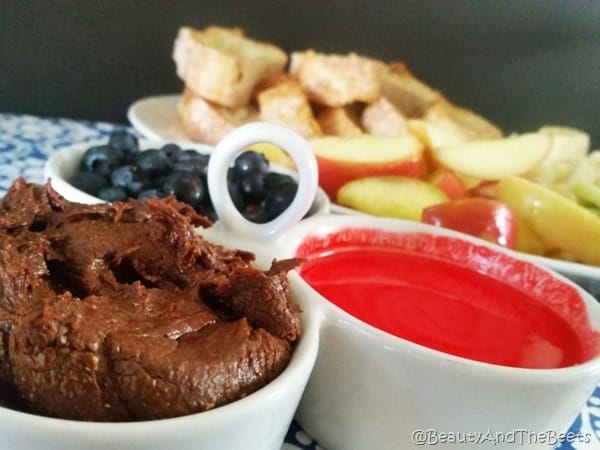 And now I ask you – how else do you enjoy Nutella?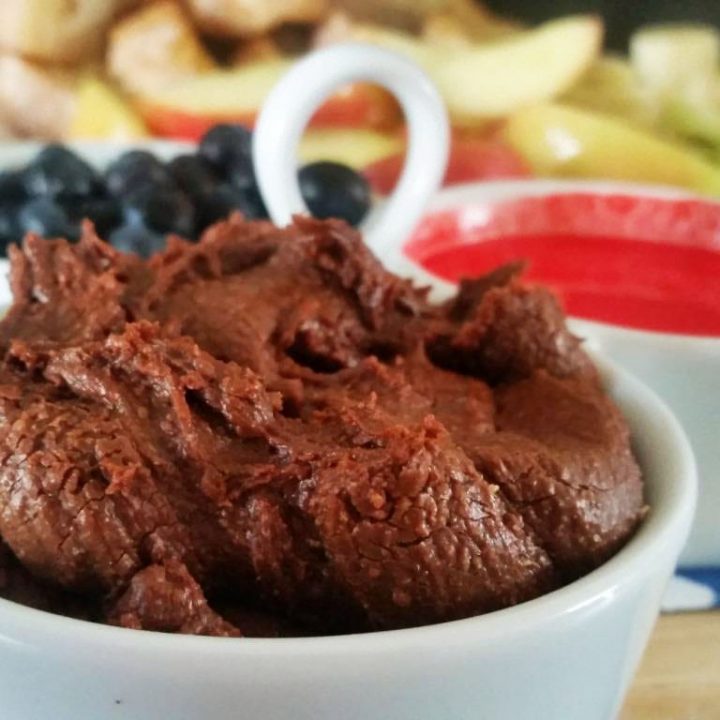 Easy Chocolate-Hazelnut Butter
Ingredients
1 cup semi-sweet chocolate chips
1 cup shelled hazelnuts,, toasted *See note
1-14 oz. can sweetened condensed milk
1/4 tsp. salt
Instructions
Add the chocolate chips to microwave safe bowl and cook in microwave for 30 seconds. Carefully stir chocolate and continue to melt at 15 second intervals until chocolate is fully melted. Be sure to stir in between each increment.
Add the toasted hazelnuts to the bowl of a food processor. Pulse until the nuts are slightly pastey, scraping down the sides of the bowl if needed.
Add the melted chocolate, condensed milk, maple syrup and salt to the hazelnuts and pulse until the mixture becomes butter-like, about two minutes.
Serve with crusty bread and sliced fruit.
Notes
*To toast the hazelnuts: line a baking sheet with parchment paper. Spread the hazelnuts onto the baking sheet in a single layer and toast for 15 minutes in a 300° oven. Allow hazelnuts to cool before using in recipe.
**recipe can easily be cut in half.
Pin this recipe for later: