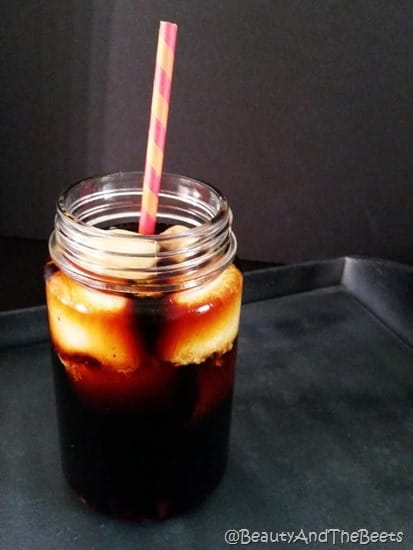 First, let me just explain, cold brew coffee is not iced coffee. You do not add ice cubes to hot coffee and call it cold brew. Cold brew is coffee brewed with cold water over a 12-24 hour period. The end result is a very smooth but strong cup of coffee, I like to fill my cup with half water and half cold brew to cut down on the strong taste. The process of using cold water also cuts down on the acidity of the final product, though cold brew does generally contain more caffeine than its hot counterpart.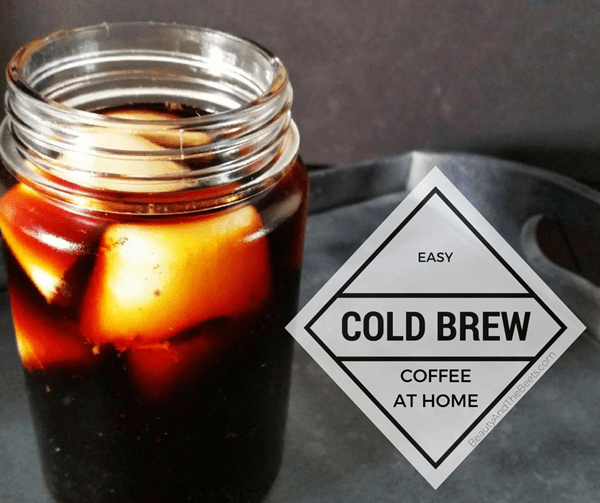 As cold brew becomes more commonplace, with major retailers like Starbucks and Dunkin' Donuts jumping on the bandwagon, it is also easily found at grocery and specialty retailers. However, if you have gone on a search of take home cold brew, you see that prices are astronomical. I have seen prices ranging from $10-25 for a liter of the stuff, who can afford that on a daily basis?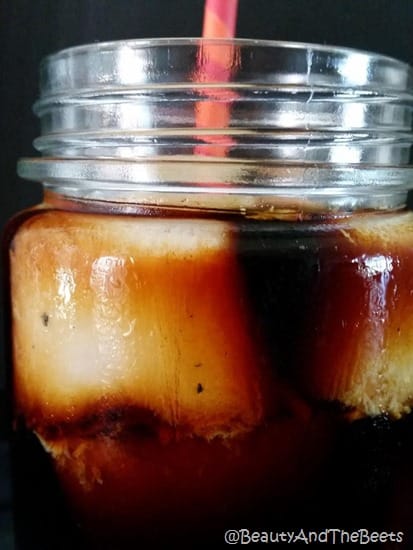 After doing some research on the interwebs, I found several ways to make cold brew at home, just using the regular coffee you already have in your pantry. Cold brew does not require special beans, nor special equipment. I use my French press and make about three cups of cold brew.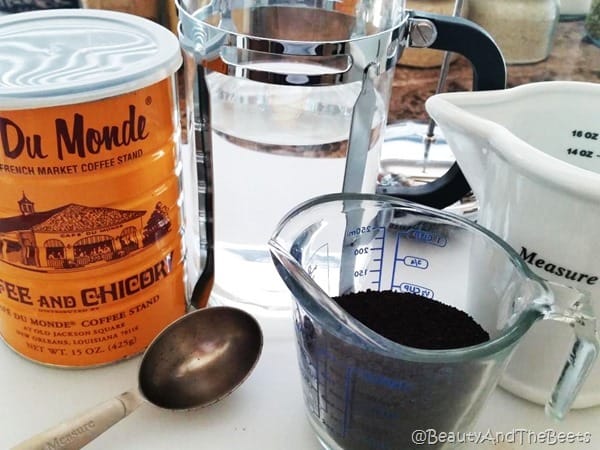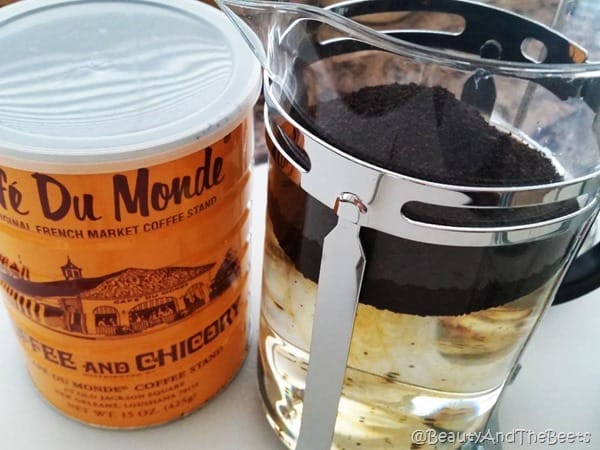 Cold brew, being that is smooth but a bit stronger than hot coffee, pairs well with a sweet milk and/or honey as a mix in. However, black cold brew is also tolerable to those who like their coffee black. I personally drink mine black with vanilla bean milk cubes.
The recipe for cold brew at home is very simple. The hardest part for me was being patient as the coffee brewed. But even as the cold weather is quickly approaching, I am still partial to the cold brew process, mainly because of it's smoother flavor.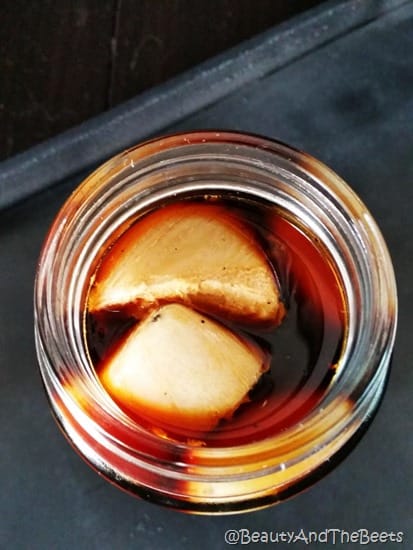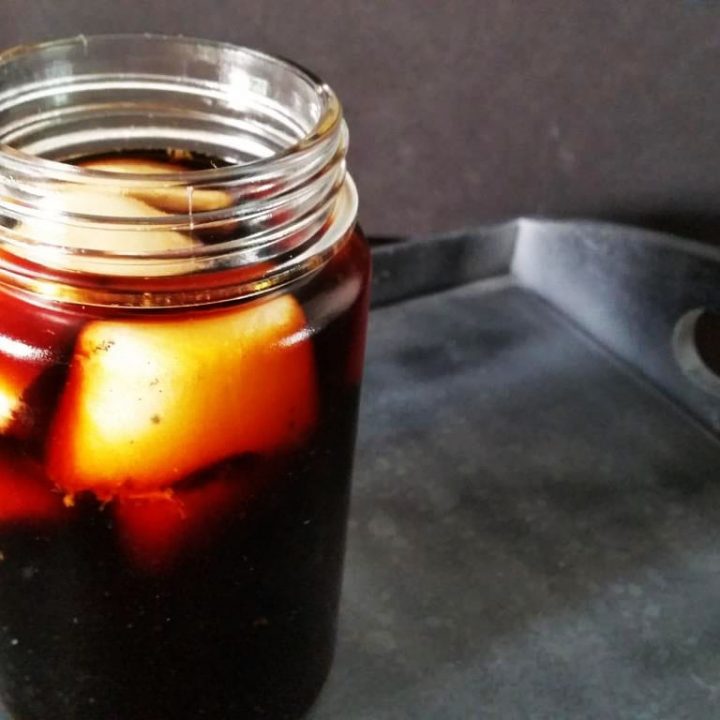 Easy Cold Brew at home
Easy to make Cold Brew coffee at home.
Ingredients
3 cups cold water,, preferably filtered
2/3 ground coffee
Instructions
Add the 3 cups water to the French Press.
Stir in the ground coffee.
Place the plunger on top of the press (do not push down).
Store in the fridge for 12-24 hours.
When ready to drink, press the plunger down to the bottom and pour out the cold brew coffee.
Add coffee to your cup, mixing 50/50 with cold water (unless you like your coffee very strong, then omit the water when serving).
Enjoy the coffee with milk cubes, sweet milk, honey and/or sugar.
Pin this recipe for later: