What a crazy week it has been in Beetsland. I just wrapped up a three day bloggers' summit at The World Food Championships, now in its 4th year. This year the competition has moved from Las Vegas, Nevada to Celebration, Florida. Fifty bloggers were selected from around the world to participate in Food Fight Write, three days of learning about the world of food sport, visiting local food venues and then ending with a cook-off featuring Kansas City Steaks. Today, as it is FiveThings Friday (a.k.a. Friday Favorites) I am going to share my five favorite moments of our summit. Easy enough, right? These are in no particular order by the way:
1. Watching the World Food Championships come to life.
Over 1100 professional and home cooks from 40 states and 17 countries have gathered to compete for their share of $350,000. This is a mega event and all the cooking takes place in the Kenmore Kitchen Arena. We watched it get built right down Market Street in Celebration, FL. Fifty cooking stations were set up for the competition taking place November 4-10.
2. A group field trip to a local farm.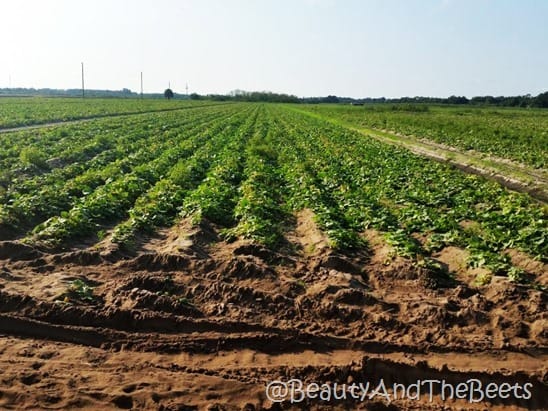 Day 2 of our summit was spent on all day field trip- our first stop was to Long and Scott Farms, a local farm in Zellwood, Florida. We took a hayride around the farm, tasted corn fresh from the field and watched cucumbers being packed up for shipments to become pickles. Simply amazing.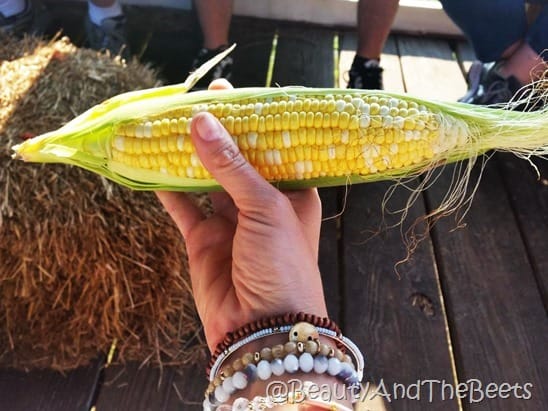 3. Lunch with Shamu.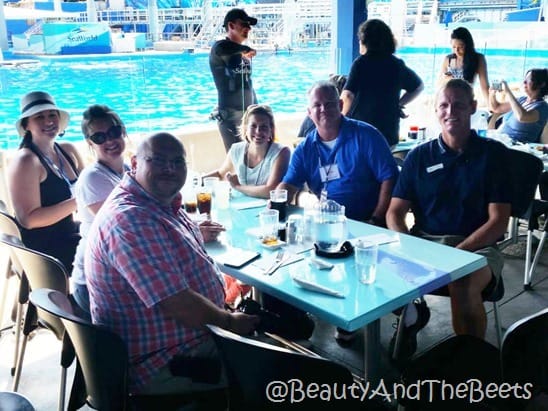 Our second stop on our field trip was to Sea World Orlando where we dined right next to Shamu and friends. We were treated to a delicious lunch where we learned all about how Sea World serves sustainable seafood throughout its parks. As a bonus we also dined with animal experts from the theme park. Our table dined with Jon Peterson, who is an Animal Care Supervisor. We learned all about some of the animal rescues he has led and his role on camera in the Sea Rescue TV Show. And we got to experience an up close and personal show with three killer whales!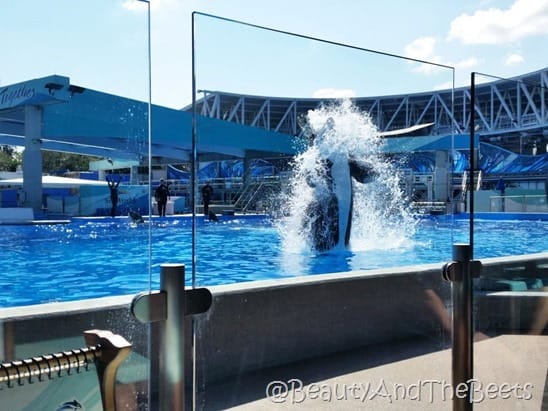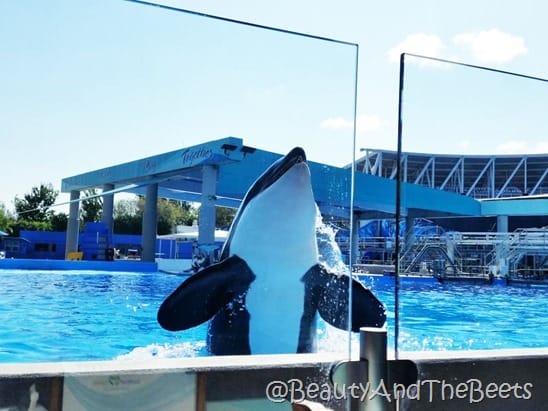 4. Learning to bake with Manuela Kjeilen from Passion 4 Baking.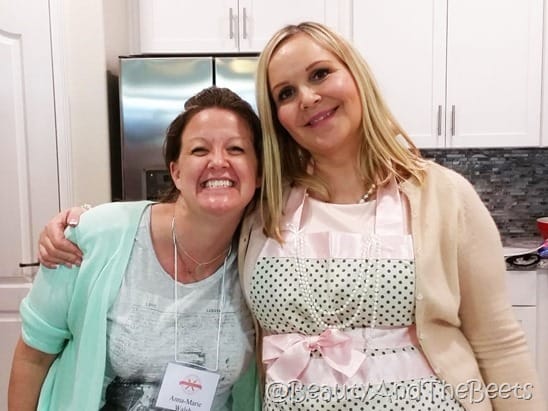 We toured some beautifully appointed estates in ChampionsGate, FL as part of #TheInspiredHome tour, a sponsor of the World Food Championships, and we got to witness some culinary demonstrations in the gorgeous kitchens of these homes. Manuela, from the blog Passion 4 Baking, flew all the way to Florida from Norway to teach us how to bake delicious cupcakes. She has over 1.3 million followers on Instagram, stars in her own TV show and has published nine cookbooks in three languages. It was an honor to stand next to her and learn some helpful tips about baking as we all know I am a terrible baker.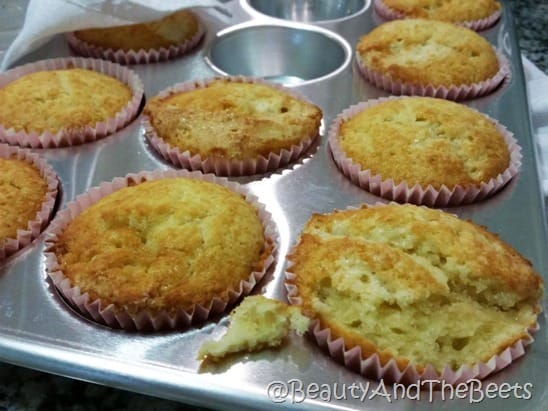 5. A pizza party with Emily Ellyn from Food Network.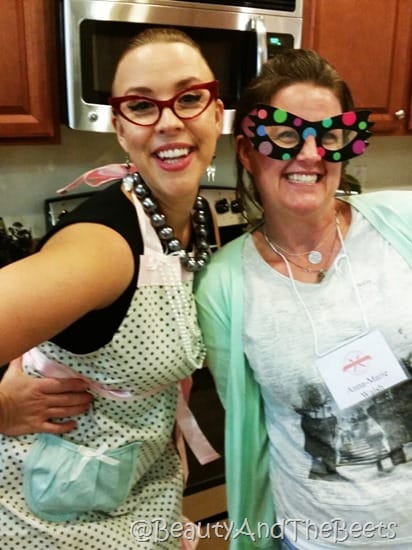 Emily Ellyn is the Retro Rad Chef and is from Orlando and was also on hand at #TheInpsiredHome tour. She has appeared on numerous TV programs including Cupcake Wars and Cut Throat Kitchen , among others on the Food Network. I have never had the pleasure of meeting her face to face until now and she is bigger than her personality, an absolute hilarious and entertaining doll. She hosted a pizza party for the bloggers and taught us some lessons on Periscope. Emily is serving as a judge in the final table competition and served as a host to the bloggers. And guess what I didn't get? Any pictures of the pizza!!
6. SIX things on FIVE Things Friday? Yes. Riding the Manta roller coaster.
As part of our visit to Sea World Orlando we had an opportunity to ride Manta, the flying coaster. Riders don't sit upright like every other coaster in the world, on Manta riders are turned towards the ground, as though flying through the coaster. It is a feeling unlike anything I have ever experienced. But I did it. So I am adding it as one of my favorite parts of our summit.
There is much more that we experienced and ate including our own cook-off where we were competing for some cash! While I did not win the bloggers steak competition, I did win a cash prize for pitching a PR campaign to Kansas City Steaks. My team technically won the very first event of the World Food Championships! Anyway, stay tuned this weekend for more details on our summit and the 2015 World Food Championships. The competition events, by the way, are free and open to the public as is the giant tasting tent, all located in downtown Celebration, FL. Stop by and get inspired or just come over and say hi!
Thanks for stopping by on this Friday and I hope you all have a great weekend!! Tomorrow I will share a special Saturday post with more information about the World Food Championships and the very first bloggers' cook-off!
*special thank you to Orlando Fun and Food and Sea World Orlando for providing some of the photos used in this post*