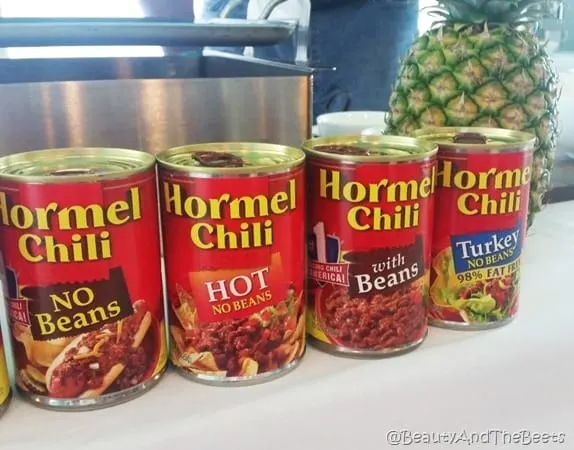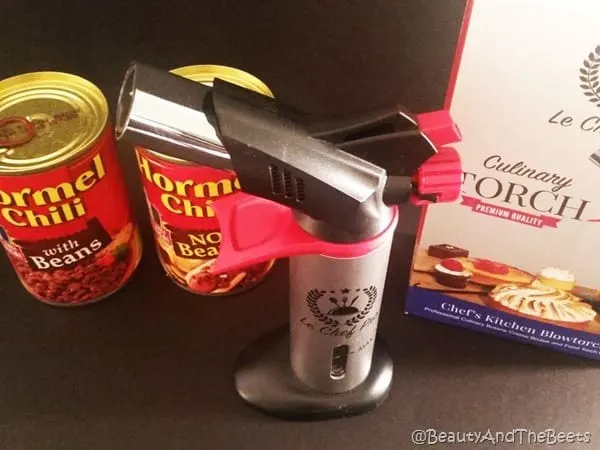 This week I received a special package in the mail. A special package from the folks at Hormel Chili. I got a culinary torch and a few cans of chili. Why? Well, let me tell you the story……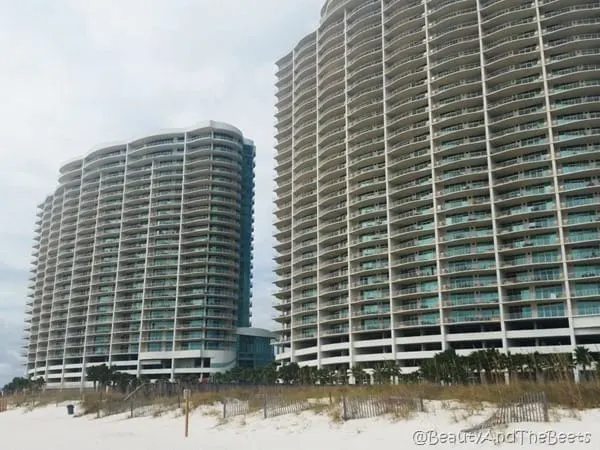 Last month I attended the annual Blogger Summit at the World Food Championships. This year we gathered in Orange Beach, Alabama, had stellar ocean-front accommodation, and spent 3 days learning all things Gulf Coast and food sport. One of our sponsors was Hormel Chili.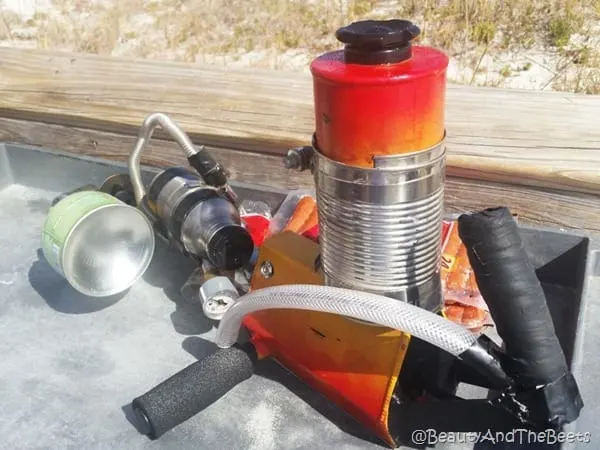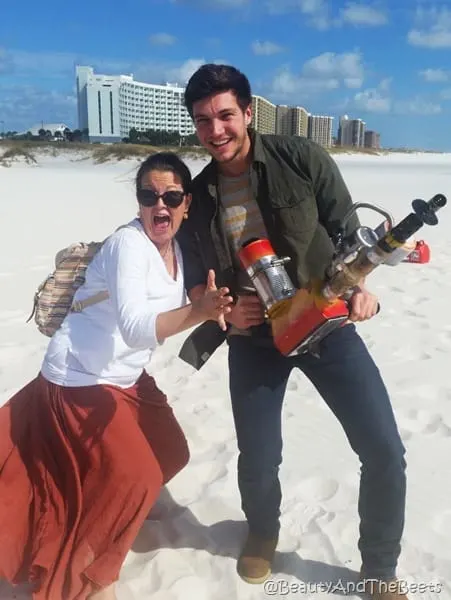 On the first day of our summit, Hormel Chili launched their BroTorch Cooking campaign, and let me tell you it is insane. We watched the brotorch in action on the sandy beach in front of our host hotel, Turquoise Place. We watched as Ethan, part of the Chili Nation team, torched hot dogs with a giant flame thrower torch. Yes, this thing was dangerous. Watch it in action……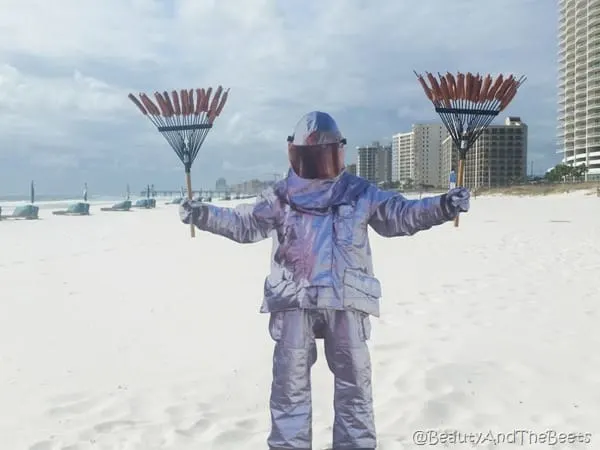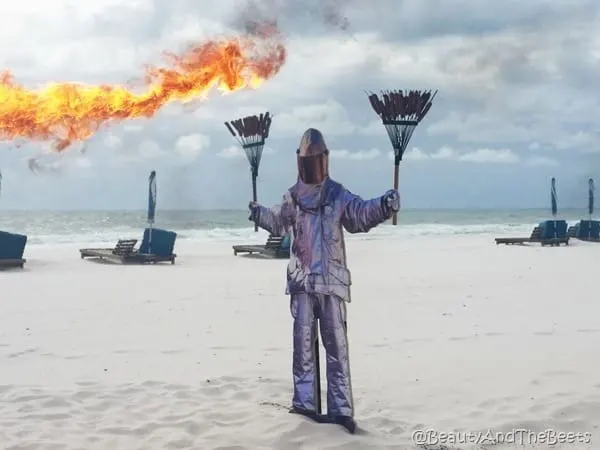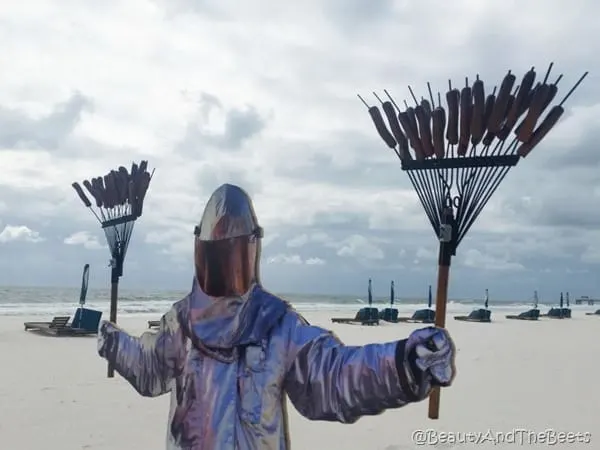 After the demonstration we were invited to take a turn on the giant blow…I mean BROtorch. This was fun! The torch was giant though and it was quite windy out. Luckily there were no mishaps. However, we did have the Orange Beach Fire Department join us just in case something went wrong!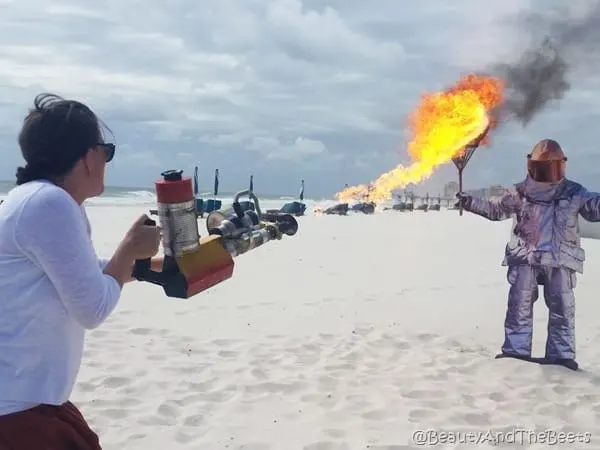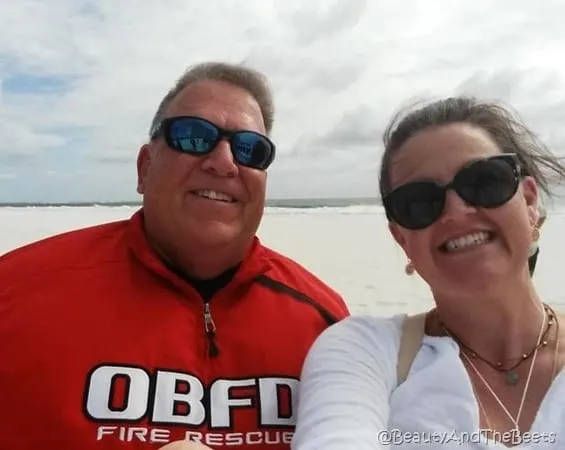 We were then went back into our meeting room to learn how we can incorporate a culinary torch into our own cooking. 2015 World Open Chili Championship competitor Eric Harland treated us to a cooking demonstration where he whipped up his famous Pineapple Surf and Turf Chili.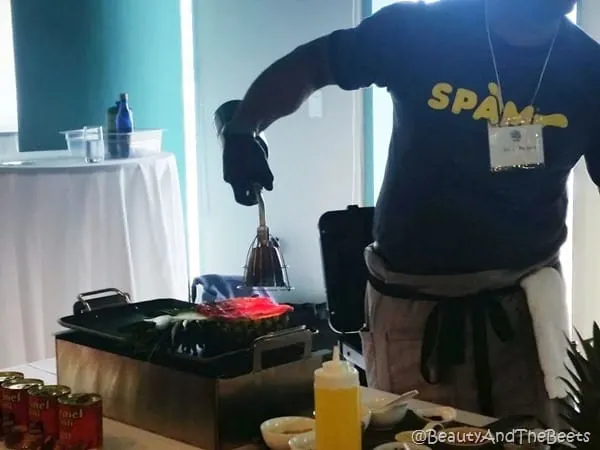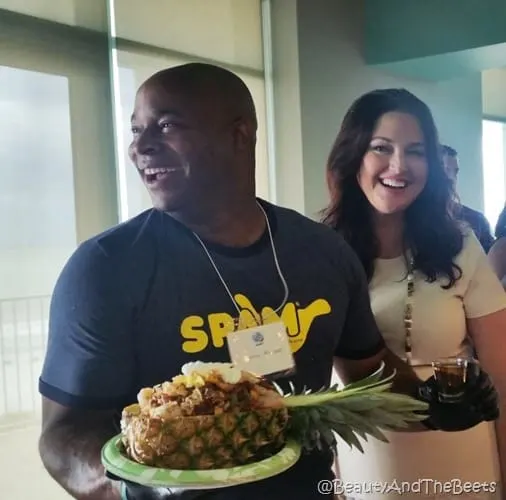 It was fascinating to watch Eric torch flank steak and shrimp over a pineapple. The end result was gorgeous!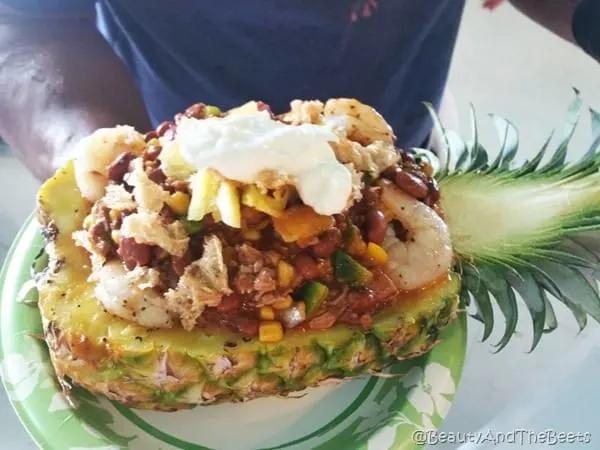 So Hormel graciously sent the summit bloggers our own brotorches. I have to admit, I have not fired mine up yet, but I will soon. Can I make something just as spectacular as a chili stuffed pineapple? Hmmmmmm…..what do you think I should make with my culinary torch?
*This is part of my Featured Friday series where I feature a brand I am working with. If you would like to work with me please use the contact form above and let's get to work. I am also joining the Friday blog party with Heather from Life in Leggings, and Andrea from Momfessionals.*
Happy Friday!!!