Pickled Peanuts are a Southern specialty and easy to make. However, the peants have to marinate for at least 24 hours so you must be patient.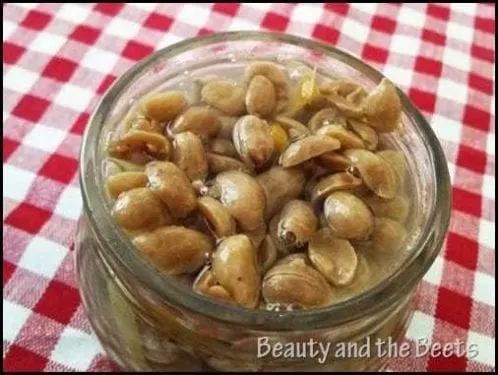 Seriously- who has ever heard of such a thing. PICKLED peanuts? I first saw this on Pinterest and became fascinated with the idea. Google became my friend for an afternoon while I researched recipes, of which there are not a lot of. At first I wasn't sure this even sounded tasty- it just sounded interesting. I love love love pickled veggies so why not peanuts?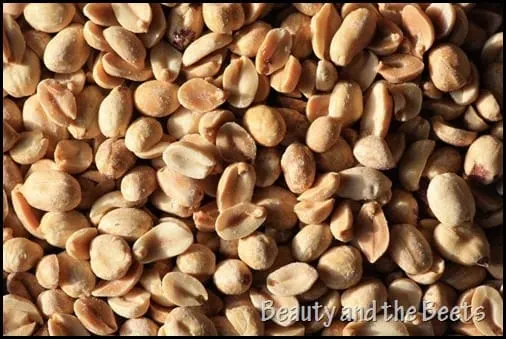 I only found two recipes online- one from Southern Vegan Food and another from A Chef's Life. First off, let me just say that I love the website Southern Vegan Food– southern food is usually BBQ ribs and pulled pork so I love the idea of making food of the south Vegan. Secondly, A Chefs Life is a TV show on the PBS network Mr. Beet and I love to watch.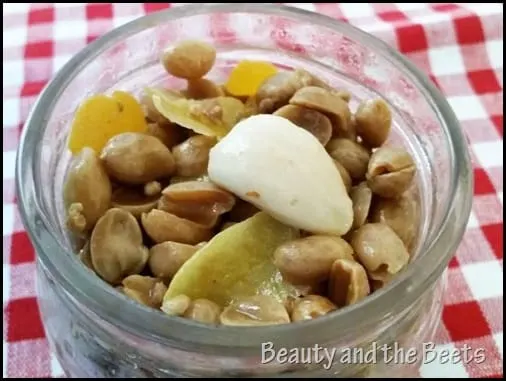 Both recipes were different, yet similar so I picked the best parts of both and made it into one recipe. I loved the cloves and the oranges together in the marinade with the ginger and garlic.
I personally just loved to eat these right out of the jar as a snack but these are also a great topping for a salad. I posted this not to long ago in a What I Ate Wednesday post and I have made them many times since. I have used them on kale salad, in stir-fry dishes and even mixed them with pickled veggies. They were so good that I felt they deserved their own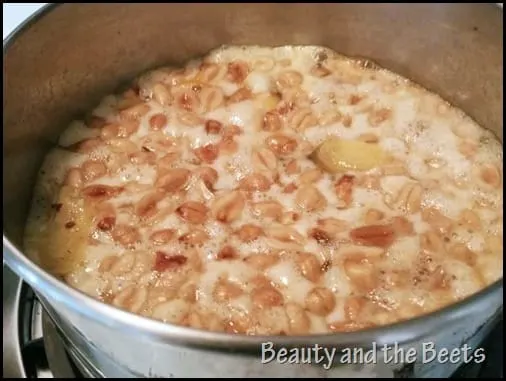 The only bad part of the recipe is THE WAIT. The peanuts need a good 30 minutes on the stove but then another 24 hours in the fridge to soften and absorb all the marinade flavor. Torture.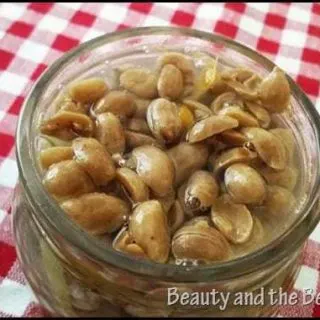 Pickled Peanuts
Ingredients
1 lb raw peanuts,, shelled
1 1/2 cup distilled white vinegar
1 tbsp sugar
1 tbsp salt
rind from 1 lemon
rind from 1/2 orange
3 star anise
3 garlic cloves
2 inch piece of ginger,, peeled and sliced
2 tsp chili powder
2 tsp red pepper flakes
2 tbsp hot sauce
1/4 cup filtered water
Instructions
Combine all ingredients except the peanuts and bring to a boil in a large pot over the stove.
Add the peanuts and simmer for 30 minutes.
Allow the peanuts to cool and transfer into an airtight container.
Store peanuts in the fridge up to 24 hours for the flavors to blend.