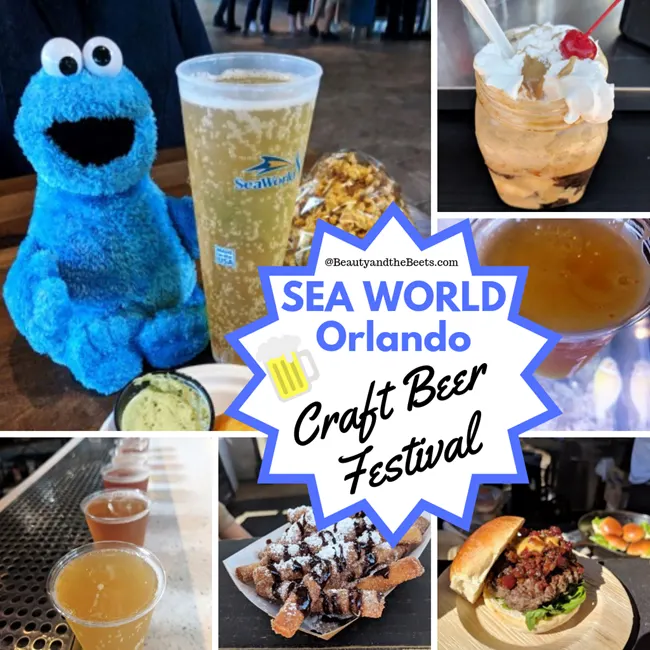 Looking for something fun to do this weekend? Visit the Sea World Orlando Craft Beer Festival this weekend. Featuring over 100 craft beers on draft and more than 20 food items unique to the festival, you can stop at the 19 different booths scattered through the park and sample beer in between plunges on the new Infinity Falls water ride.
I was invited to visit the festival this past weekend and we spent all day sampling beers from the likes of Accomplice Brewery & Ciderworks, Swamp Head Brewery, and Keel and Curley Brewing Company. Also featured are several local Orlando based breweries including Crooked Can, Ten10 Brewing, and Orange Blossom Brewing Company.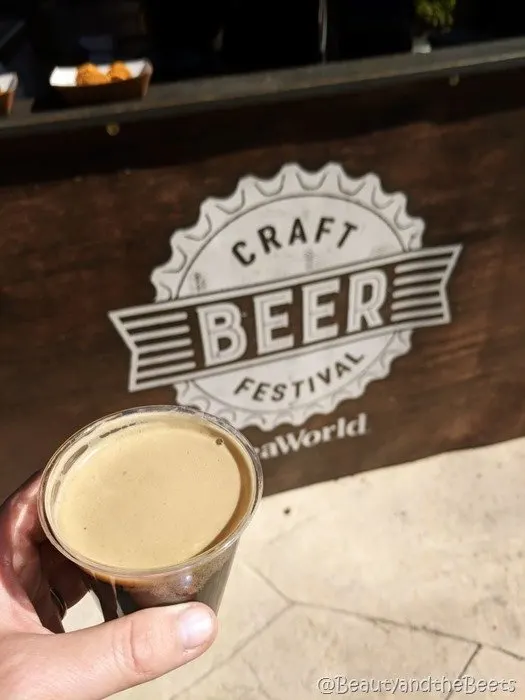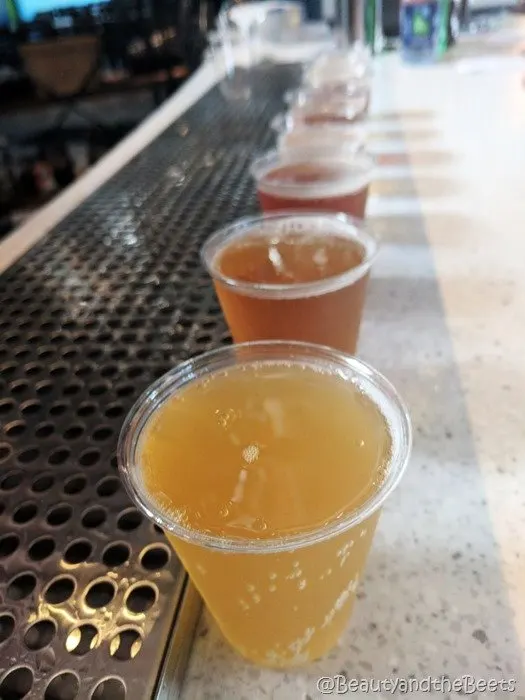 We picked up our Craft Beer 8-item sampling lanyards at the festival Welcome Center and hit the ground running. You can purchase an 8-item sampler lanyard at any of the Craft Beer Locations for $40, or upgrade to a 12-item sampler lanyard for $54. However, a lanyard is not needed if you just want to browse and buy a beer or two. All the beer is available for purchase as well. (Hint: your sampler lanyard can be used for either beer samples or food at each of the locations.)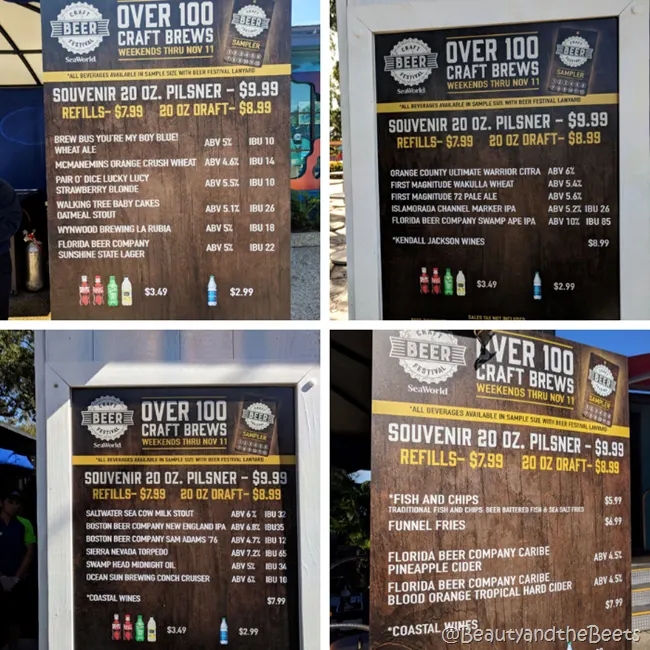 Do not forget to pick up your Event Map as well. This will lead you all the Sea World Orlando Craft Beer Festival locations and let you find all the food. Here is just a sampling of some of the food we tried:
I highly recommend the Candied Bacon Lollipops, the BBQ Brisket Mac-n-cheese, and the Fish and Chips.
DO NOT leave the festival without trying the piece de resistance of the festival – the Beer Float. Now…..hear me out…..I posted a picture of a beer float on Facebook and only a handful of my friends were open to the idea, while most commented with "no way, never" or "yuck". However, you are not mixing ice cream with the cheap beers you drank in college. Craft Beer has evolved way beyond the PBR's of the old days. I am talking about the sweet rich "dessert-like" beers – like D9 Brewing Company's Brown Sugar Brown Cow Mocha Brown Ale, or the Breckenridge Vanilla Porter. I tried the Brew Link Nutter Butter Cup Peanut Butter Porter in my float and it was life changing. LIFE CHANGING people!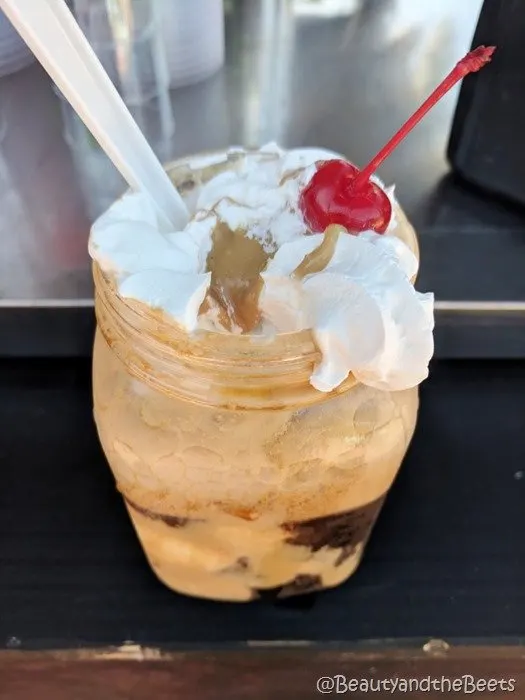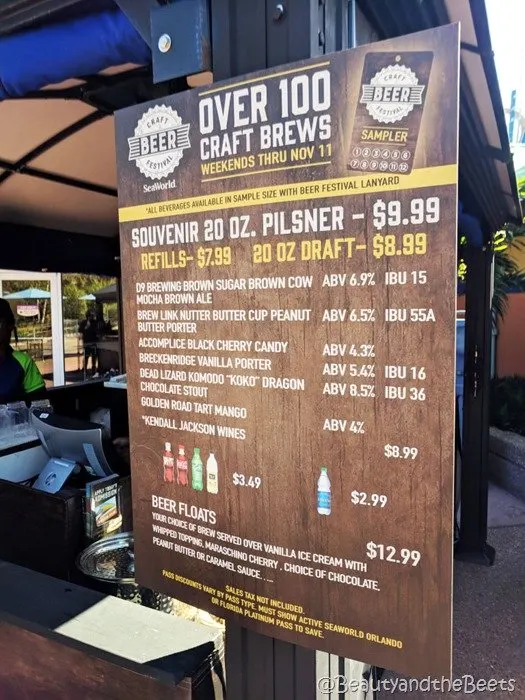 The Sea World Orlando Craft Beer Festival does require a park ticket to Sea World, but once you are in the park, the Festival is open to anyone to browse through. The Sea World Orlando Craft Beer Festival will be open during regular park hours this weekend, with Sunday November 11 being the last day.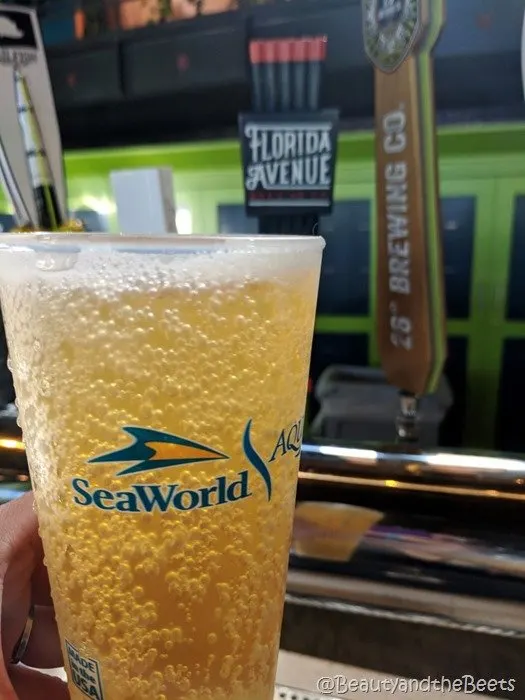 For more information, visit the Sea World Orlando Craft Beer Festival website here –> Sea World Orlando Craft Beer Festival.
*I was hosted at the Sea World Orlando Craft Beer Festival by Sea World Entertainment. All opinions are my own.