Hello everyone! It's Friday- yaaaaaaaaaay! Anyone have any exciting plans this weekend? I know Chad and I are headed to Disney's Animal Kingdom today to see some shows, ride some rides and eat some grub. After that, I don't know what else the weekend will have in store for us…maybe a movie? We both want to see Home – that's our kind of movie.
And now on to this week's edition of Friday Favorites – thank you to Heather from Life in Leggings for hosting the party!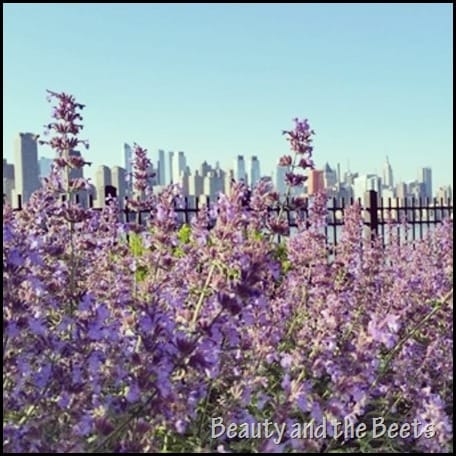 First, it appears that spring has sprung- at least it's trying. I am looking forward to seeing green everywhere again. (yes, even in Florida it gets a little gloomy over the winter and the grass gets brown) I love this picture I took last year of the flowers blooming in New York City.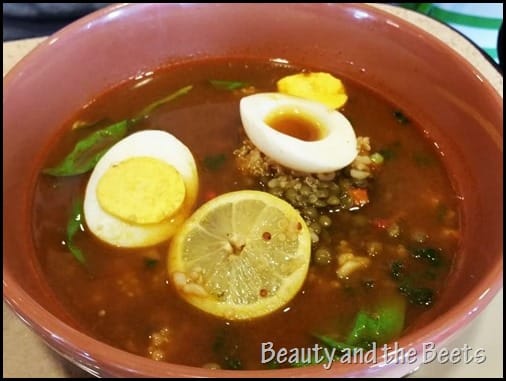 Chad and I have always been big fans of Panera Bread. Lately we've been loving the broth bowls. Have you tried these yet?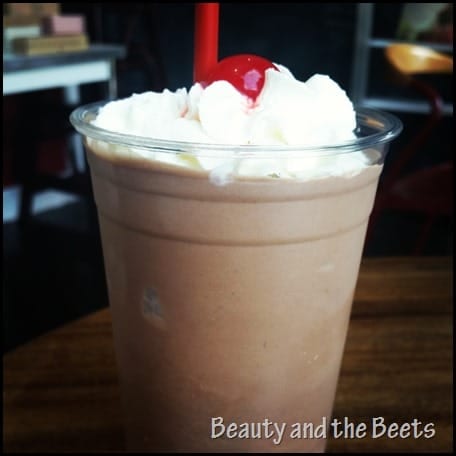 Chad and I have also gotten out a little- we've been to a few blogger events, went on a date to a Thai restaurant last Tuesday and ended the night with some shakes and ice cream.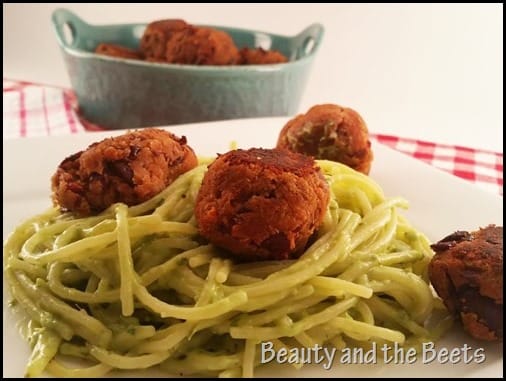 I have also been crazy in the kitchen the last few weeks. I've been whipping up dishes from chocolate oatmeal protein pancakes to green smoothies to beanballs. Yes, beanballs in place of traditional meatballs. I have a cookbook I am going to be hosting a giveaway with soon and I've been trying to make some of the recipes myself to help promote the book. Veganomicon: The Ultimate Vegan Cookbook
is the book (and yes that is an affiliate link if you don't want to wait for the giveaway). Anyway, I made these beanballs to top some avocado pasta for dinner one night….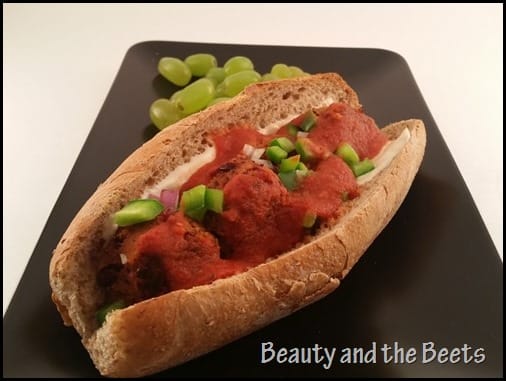 ….and then for lunch the next day we made beanball subs with the leftovers.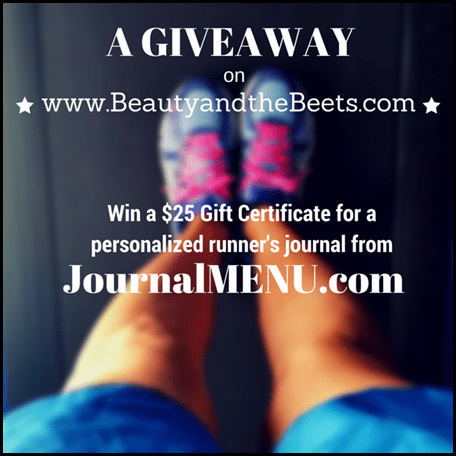 And speaking of giveaways….I am hosting a giveaway for a personalized runner's journal from JournalMENU.com – the company sent me one to try as I am slowly getting back into the running thing again after my surgery. They offered to give one of my readers a $25 gift certificate to customize their own fitness journal. To enter and see more of the journal go here –> Running Journal Giveaway or enter through Rafflecopter below.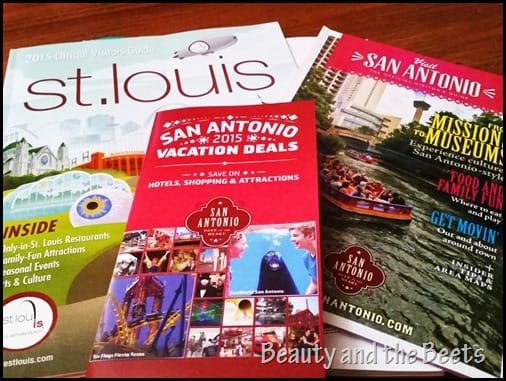 And lastly, speaking of running- I am getting so excited for our trips we have planned for our Rock N' Roll Marathons. We are going to St. Louis, Savannah and San Antonio. I've been planning our other activities outside of the run. Feel free to offer up any suggestions you may have for any of those cities- where to stay, what to see or where to eat. And here is a code for discount at registration if you are planning on running any of the races in the series –> BEETSRUN2015
Hope everyone has a fun and wonderful weekend. Thanks for playing along with me today and hope to see you guys Monday for the Meatless Monday party!