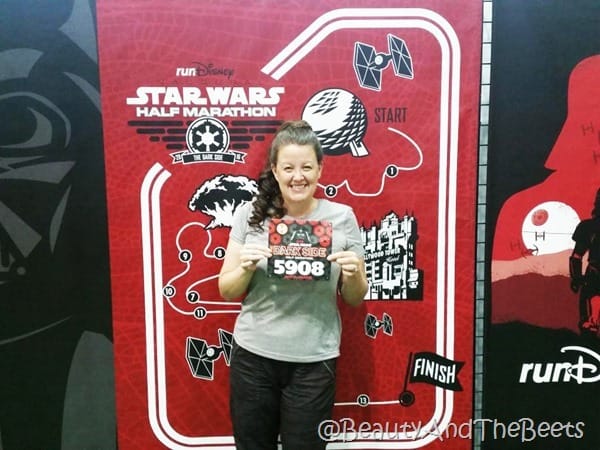 This past January the Disneyland Resort hosted the first annual Star Wars Half Marathon – The Light Side. Just a few weeks ago it was Disney World's turn, hosting the Star Wars  – The Dark Side Half Marathon. Mr. Beet and I decided to sign up and run, even though we think the Disney races are outrageously expensive compared to most other events. However, Disney World is right in our own back yard so we weren't going to have to shell out thousands of dollars for plane tickets and hotel accommodations.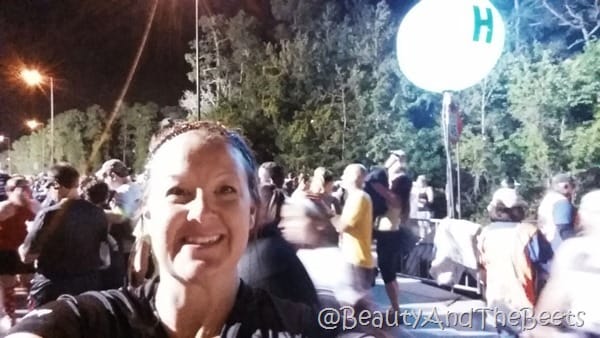 One of the big complaints of all Disney races are the insanely early morning call times- the race started at 5am, which means a wake up alarm of 3am to drive, park and walk to the corrals. We, at first, gathered in the giant parking lot at EPCOT before we were led into our respective starting corrals. And the walk to the corrals was long. Really long. I had already logged in a good 2 miles before I even made it to the starting line.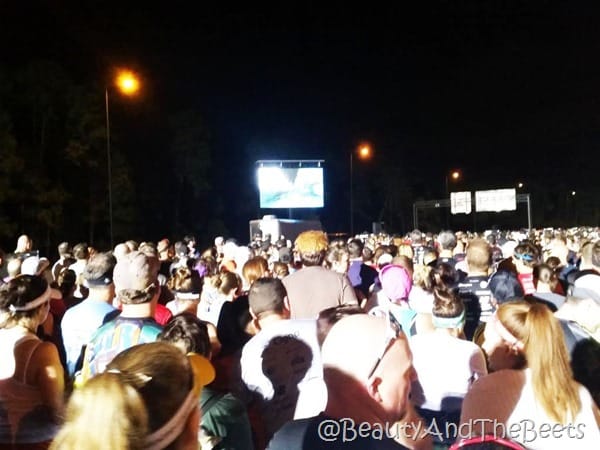 As we waited in our corrals we were treated to scenes from the various Star Wars movies being shown on giant screens around us.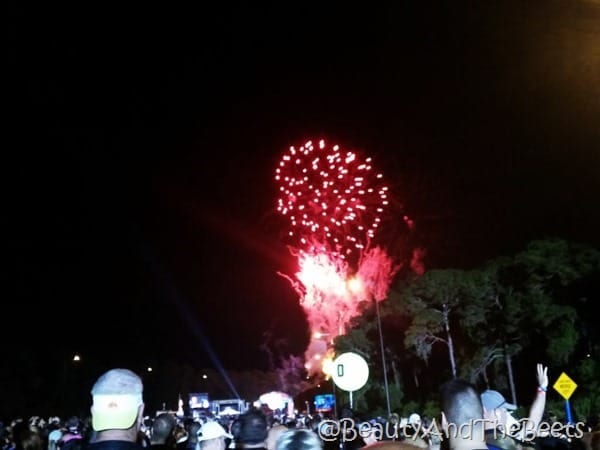 And in almost no time at all, in true Disney fashion, each corral was sent off with fireworks.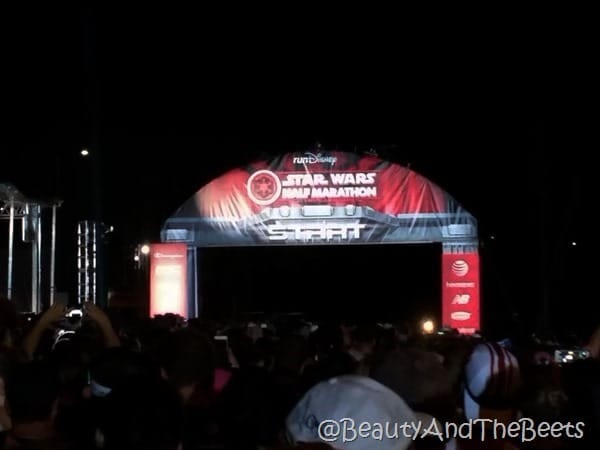 At first we ran down the open road with plenty of room for us to spread out and run. However, about a mile into the race we began running through the EPCOT theme park and there were areas that became so tight we had no choice but to walk. It was frustrating for anyone  who wanted to run and set a pace.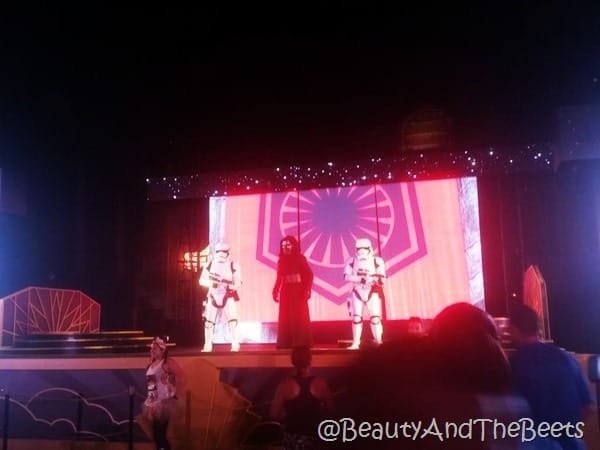 And the bottlenecking continued throughout much of course beginning. I had thought at first this was fairly typical for a Disney race but after talking with some runners who have done other Disney races before, this was not the norm. I was warned however, that Disney is not the place to chase a personal record. Partly because of the large crowds but also because of the many photo opportunities along the way.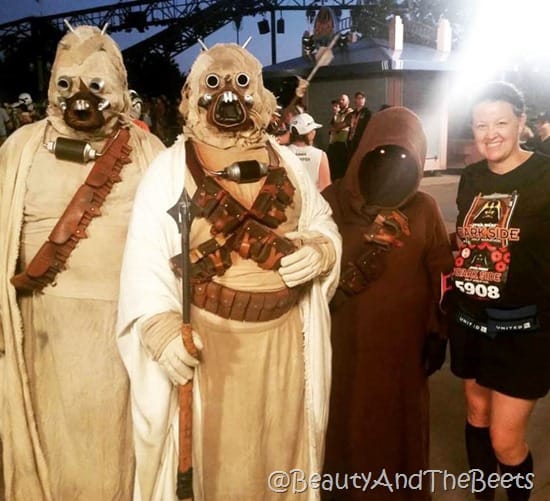 The very first character photo op was with Chewbacca and an attendant told us the line would be about a 15-20 minute wait. That's a bit of a long wait in the middle of a marathon, but this is exactly why one does not attempt to run a personal best. I skipped the first photo op but managed to grab a quick pic with these Sand People (and I guess I should also disclose that I know nothing about the Star Wars franchise other than the original movie that I saw when I was probably 7.)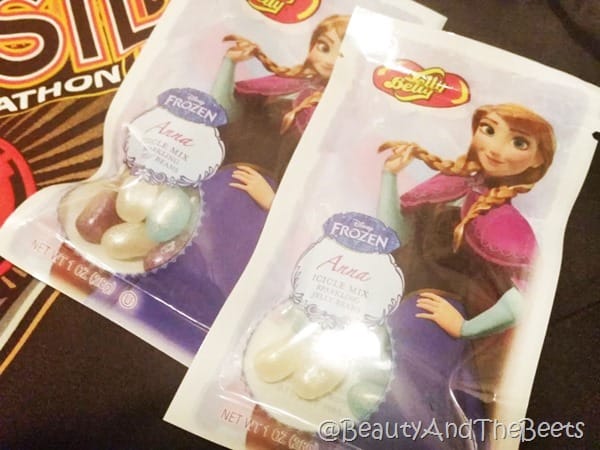 I fueled with these Anna Jelly Belly beans from the Frozen movie. I picked them up at the race expo a few days prior to the race. I had thought they were the sport beans that I normally like to use during runs but alas, these were just plain jelly beans. SUGAR!!!!! I do love Jelly Beans.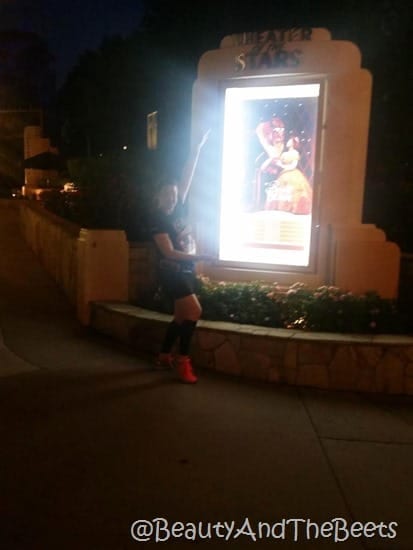 We ran through EPCOT, then made our way into the Hollywood Studios. I snapped a very dark and blurry pic of my old stomping grounds, the Beauty and the Beast stage show before we continued out of the park and headed towards the Animal Kingdom theme park. By this time, the sun had begun to rise and we were able to see a lot more things around us.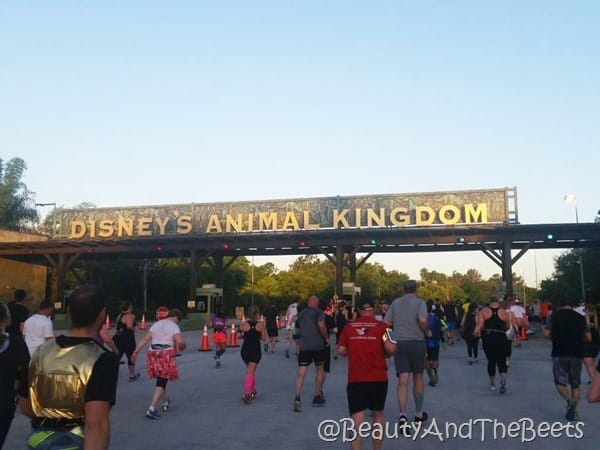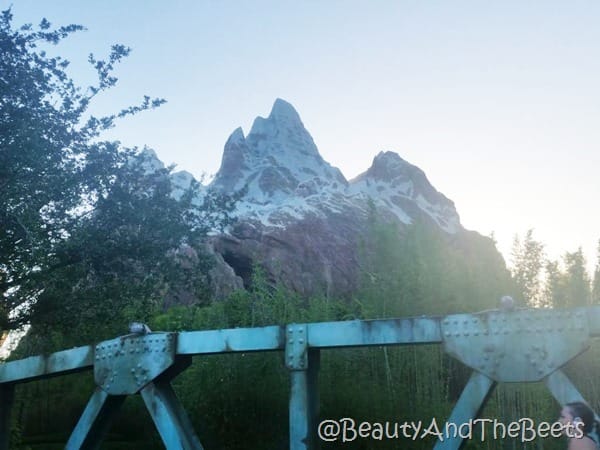 Our time in the Animal Kingdom was brief and we proceeded to zig zag through the parking lot and on  our way to the finish line at the ESPN Wide World of Sports complex. There was a very brief point where we ran on a dirt path, maybe about a half mile towards the end of the race, but the rest of the course was on pavement, roads and sidewalks.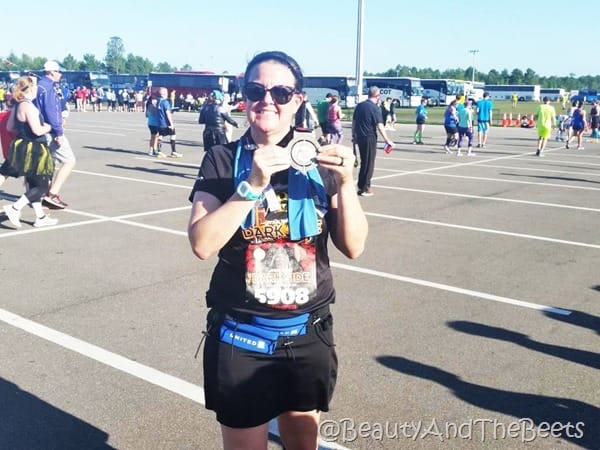 And as I mentioned before, some parts of the course were very narrow, making it very hard to maintain any type of a consistent pace. I, however, still managed to finish with a decent time. However, for what it's worth, I plan in skipping this race next year and maybe look into one of the other races with a different course.  But at least I can say I completed my first Disney race!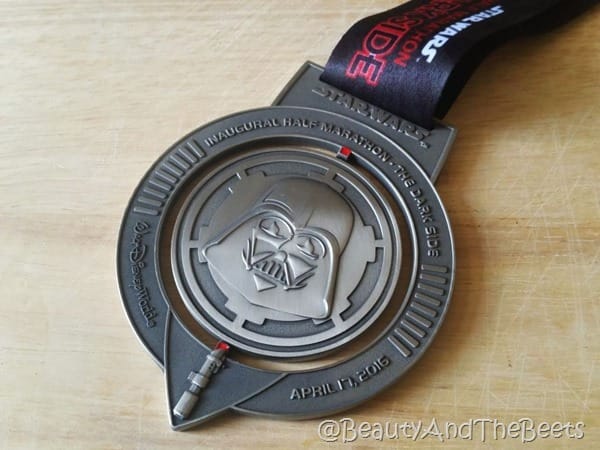 (note: I apologize for all the bad and blurry pictures used in this post. I was concentrating more on running the race than taking pictures!!)