So here we are, four days into the New Year. Have you kept all of your resolutions so far? I have embarked on one challenge so far, just for the month of January. I am eliminating refined sugar for 31 days, joining Lindsay from Pinch of Yum. So far, 4 days in and I am doing just fine. So that's one change I am making.
However, instead of making a year long resolution, I am going to make mini one-week resolutions. The idea is that I challenge myself for one week, find that whatever it is I am committed to isn't that hard, and I extend the challenge to a month or maybe even the rest of the year. Or the rest of my life. Whatever is less overwhelming for me to think about. I have made a list of 7-day challenge ideas as I invite you to join me.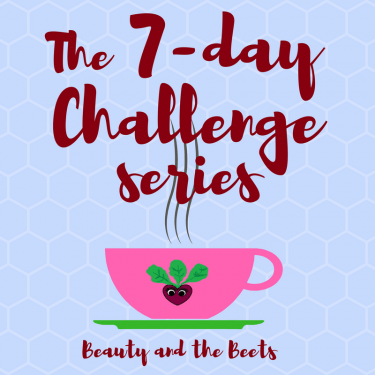 Every Saturday I am going to embark on a new challenge – a challenge I will keep for 7 days. I will be posting about it on Thursdays, as that will give everyone a full day (Friday) to think of and prepare for your own challenge. My challenges will be different from your own. Try picking a challenge that will be beneficial to your well being- maybe you give up sugar for a week, or commit to 30 minutes of daily exercise. Just for one week. Then on Thursdays we will reconvene, discuss the highs and the lows of the previous week's challenge, then move on to the next one. I am hoping that some of these challenges will change the way we feel, think, or conduct our lives, and maybe some will even be worth continuing on into the remainder of the month, the year, or our lifetime!
Some things I have already started- like committing to drinking 64 ounces of water a day…….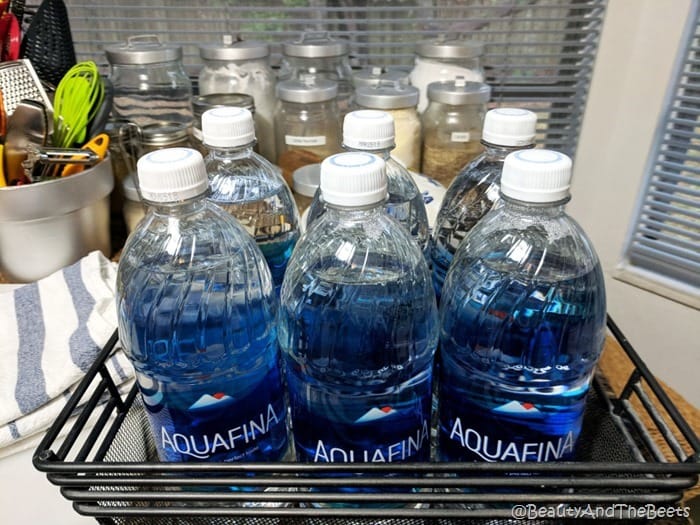 ….and drinking more hot tea…..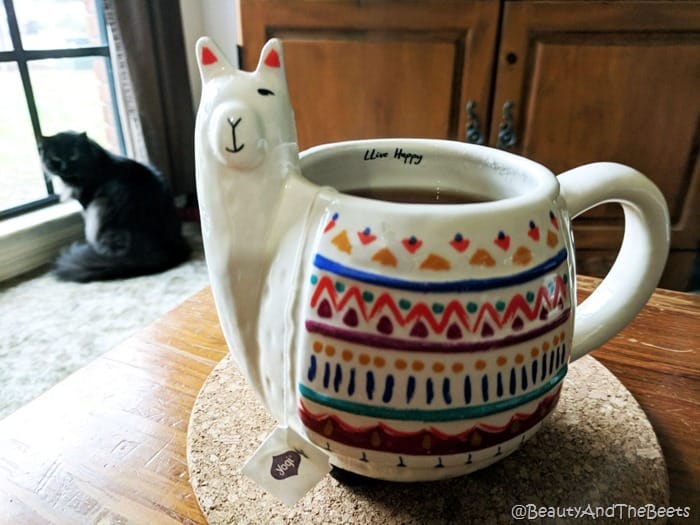 Funny story: I bought myself this llama mug a few months ago but haven't taken the opportunity to use it yet. So yesterday I decided to enjoy my tea in my llama mug….but the llama's head pokes my eye when I try to take a drink. Oh, and if you flip it around to drink from the other side, the llama's head just pokes your other eye. So I had to change mugs.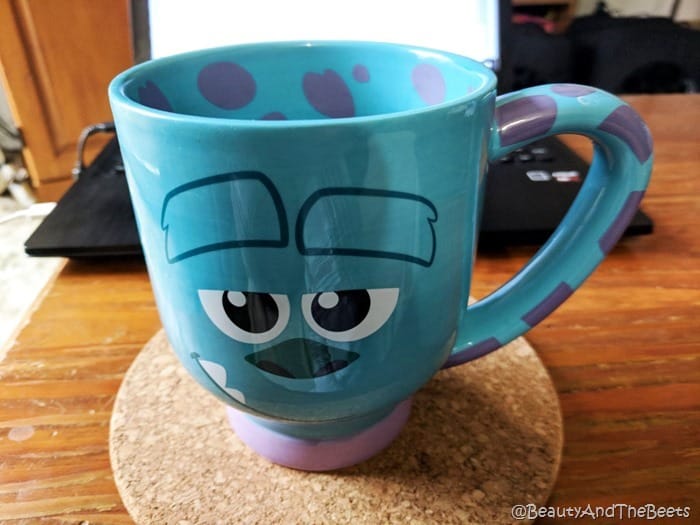 My Sully mug to the rescue.
OK, back to the challenges.
For my first 7-day challenge, I am going to commit to read at least one chapter a night from my ever growing stack of books. I am currently reading a book called  The Miracle Morning: The Not-So-Obvious Secret Guaranteed To Transform Your Life (Before 8am) by Hal Elrod, a book my friend Niki from Project Niki has lent me. I need to return the book to her so I must carve out time to finish reading it. Then I have a stack of about 20 other book I have but have not read yet.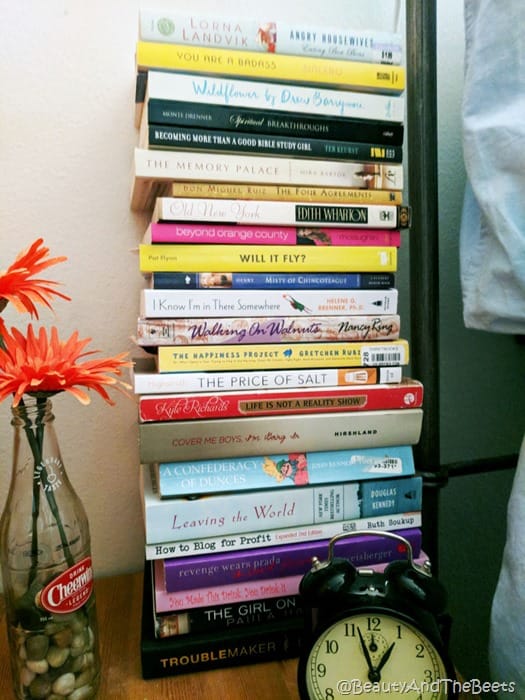 Some of my books are self help, some are fiction works, and some are 100% pure fluff. I love reading all kinds of books. One thing I am not a huge fan of though is reading a book on tablet devices – give me a good old fashioned paperback title, one that I can smell the paper and use my fingers to turn the physical pages (as opposed to using my fingers to swipe to the next page.)
That is my challenge for the next 7 days- to read at least one chapter a day. And really, one chapter is not that much- I hope that by carving out some time, one chapter may turn into three or four a day. I am also hoping that this challenge reignites my passion for books and I incorporate reading again into my busy life more permanently.
[bctt tweet="I am joining the 7-day challenge with Beauty and the Beets. Will you change your life in 7 days? " username="BeautyandBeets"]
So what's your challenge for the next 7 days? I have a list of ideas here (there is also a permanent link to the ideas page under the header of this page) but of course feel free to invent your own to fit your own life. I suggest you write your challenge down, then tape it to the bathroom mirror, or the fridge, where ever you can remind yourself of your challenge.
Then come back next Thursday and let's talk about the ups and the downs. I have made a donwloadable and printable PDF file here –> The 7-day challenge recap so you can record your progress. I plan on saving all of my follow up checklists so I can see my progress at the end of the year- what worked, what didn't.
So pick something fun, pick something realistic (don't try to lost ten pounds in a week!) and enjoy your progress to becoming a better being. See you next week!
Resource Links:
A list of 7-day challenge ideas
*This post contains affiliate links which are of no additional cost to you. I only link to products I believe in and use myself. As always, your support is greatly appreaciated.*