I recently had an opportunity to spend a weekend in Ocala, FL, Marion County. And it was the best weekend ever.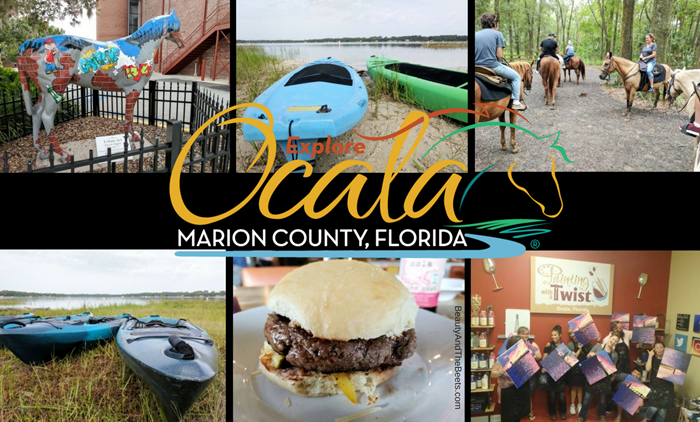 Ocala is located about an hour north of Orlando and the city is known as The Horse Capital of the World. There are over 700 horse farms in the area, and Ocala/Marion county is home to more horses than anywhere else in the United States. The area has also produced some of the finest champions in horse racing, with ties to the Triple Crown. Thoroughbred Champion American Pharoah trained here, and Triple Crown Winner Affirmed was born, bred, and trained here in the county. There are horses everywhere. At one moment in 1994, there were over 50 fiberglass horse statues in Marion County, each uniquely decorated by area artists. Though must have been auctioned off for charity, there are a few that remain. I found one in the heart of downtown, and another proudly on display at the entrance of Ocala Golf Club.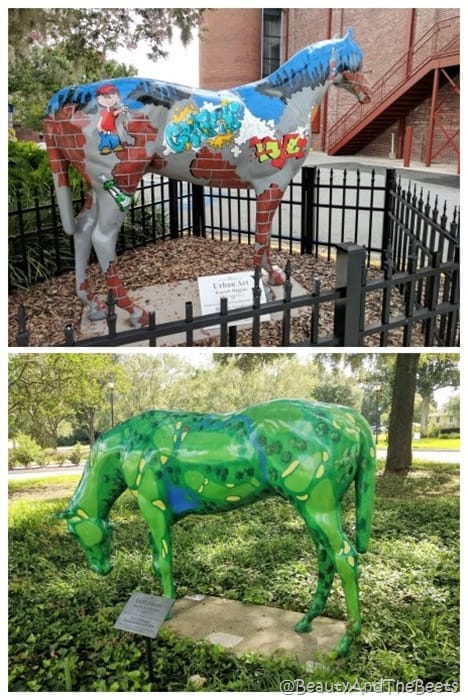 However, despite its reputation as a horse mecca, there is so much to do in this area. My weekend was planned and sponsored by the Ocala Marion County Visitors and Convention Bureau. It started on a Friday afternoon as I checked into the Holiday Inn Express and Suites Silver Springs. The hotel is right next door to the iconic Silver Springs State Park and a visit there was on my agenda, just not yet.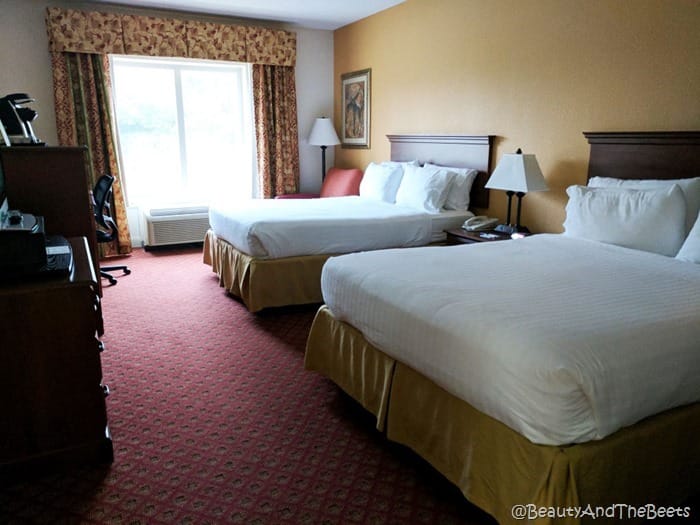 After checking in to the hotel, I went into downtown Ocala where I attended the opening of an an art exhibit called Ocala's Backyard Galleries – Artists' Reception at the Brick City Center for the Arts. It was fascinating to see the display of local artists and their interpretations of what they consider to be backyard.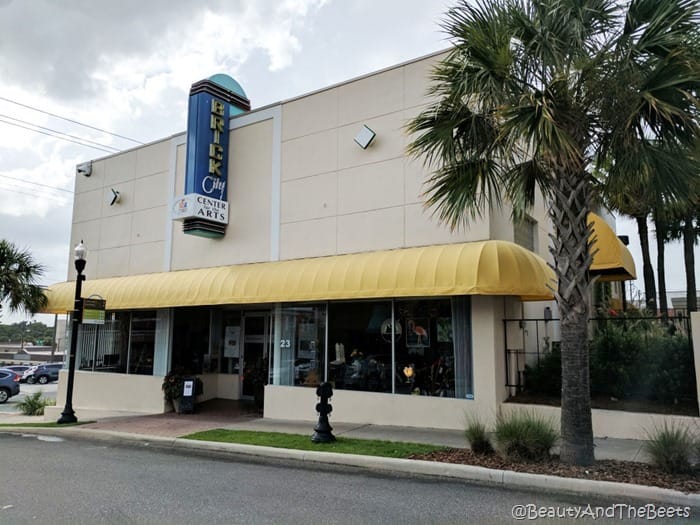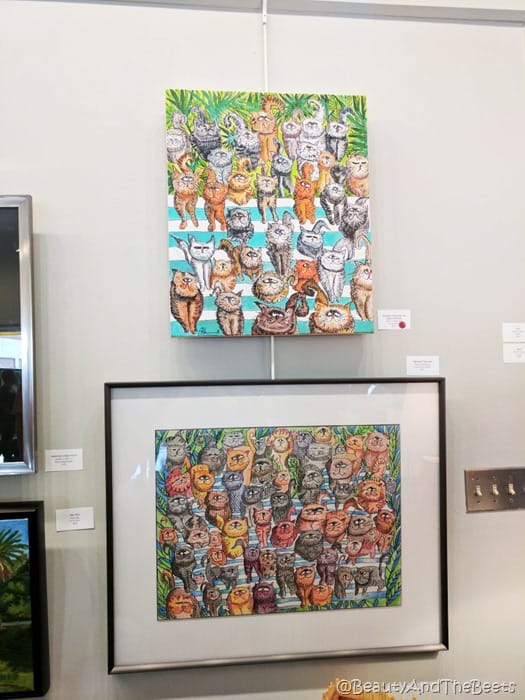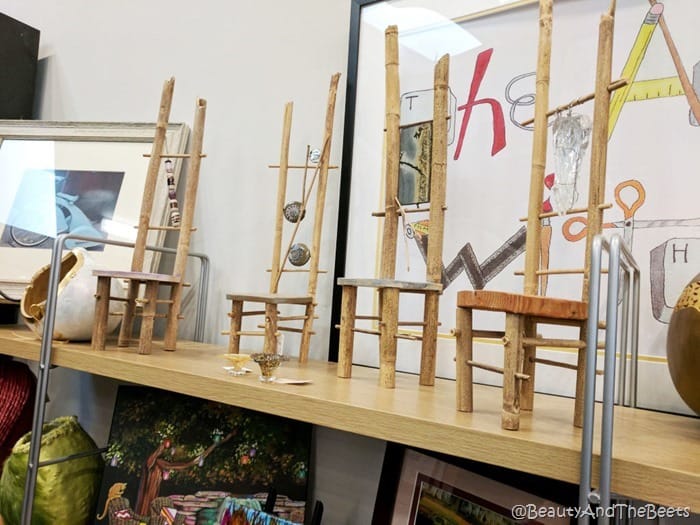 I found perhaps the most fascinating person there – a visually impaired artist named Harry Batten. Harry had some really amazing pieces on display and had only been painting since October.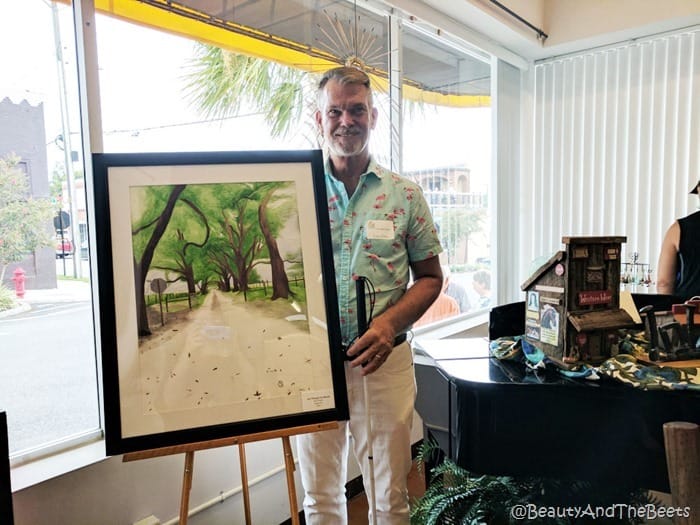 After the event, I drove over to a restaurant called Blue Wagyu. (<—read my review here) I loved this place and had one of the best burgers of my life here. And the fries are amazing as well.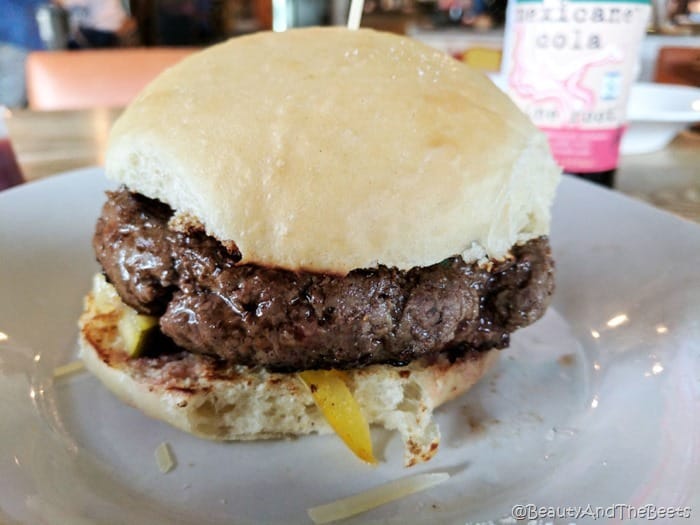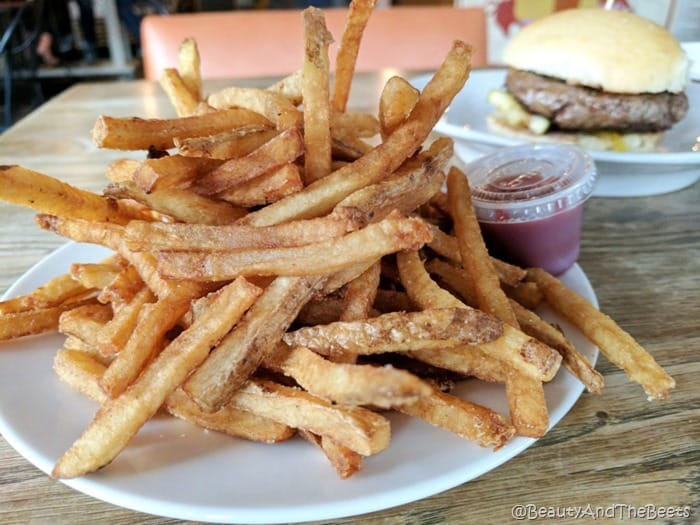 I turned in early as I was going to have a very busy day ahead on Saturday, and Mr. Beet was on his way up to meet me for the weekend.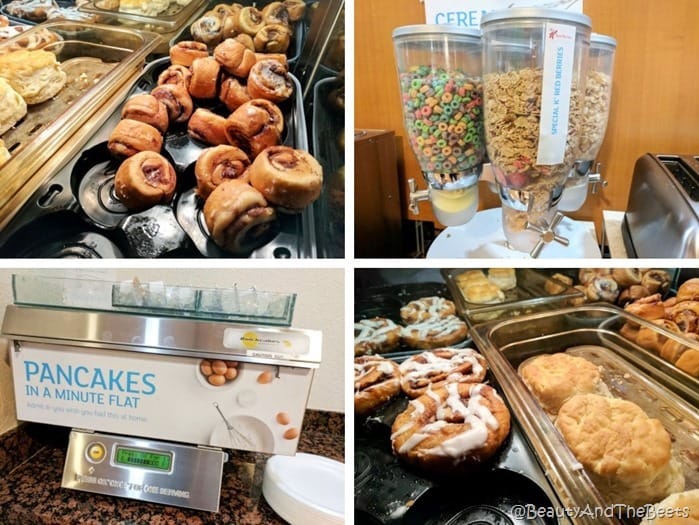 Saturday morning we enjoyed breakfast at the hotel, then……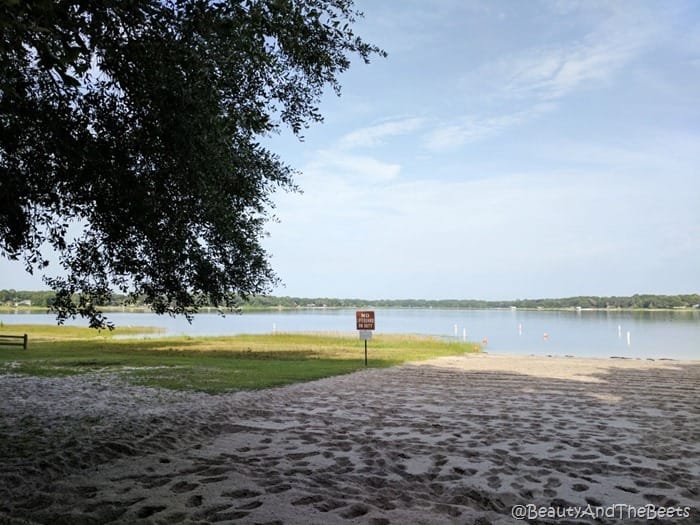 Mr. Beet and I drove over to an area called Carney Island Recreation and Conservation Area. Mr. Beet was signed up for a Kayak/Paddleboard 101 class (I did not participate as I have a gravely injured shoulder). Five other people joined Mr. Beet and after a brief kayak and paddleboard lesson, they were off to enjoy their labor around Lake Weir.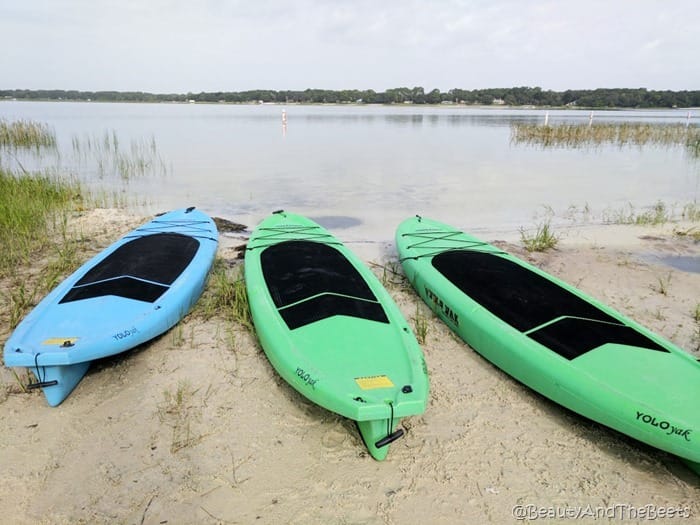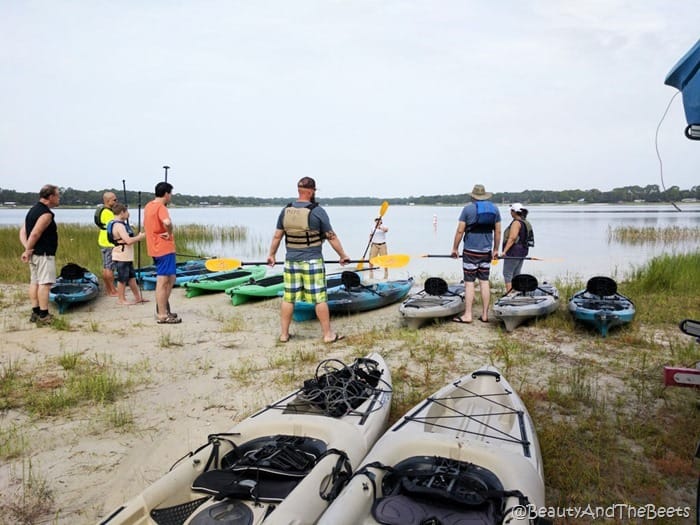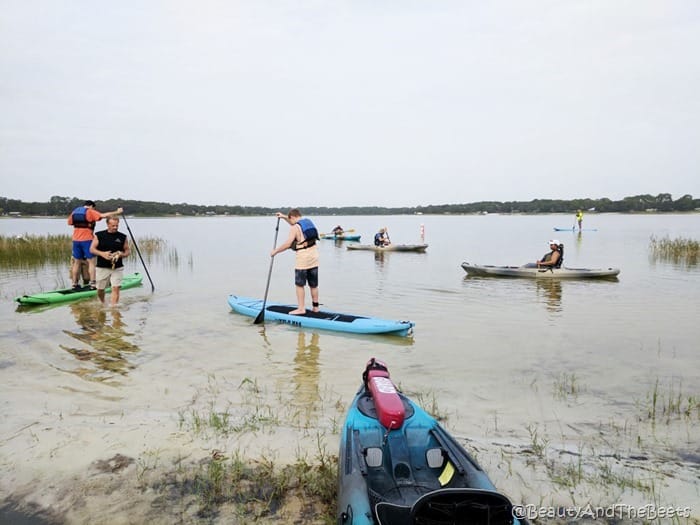 I took the time on land to explore some of the walking trails. The area has a very rich history with the Spanish missionaries landing on the shores of LAke Weir, at the time occupied by the Timucuan Indians.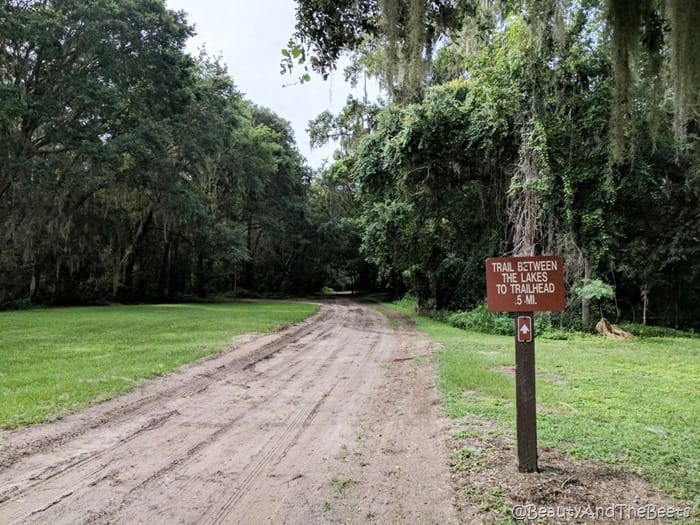 After walking a few miles along the trail, I decided to wait for Mr. Beet by dipping my feet into the water at the beach along the lakeshore. The water was refreshing and quite cool despite it being on hot August day.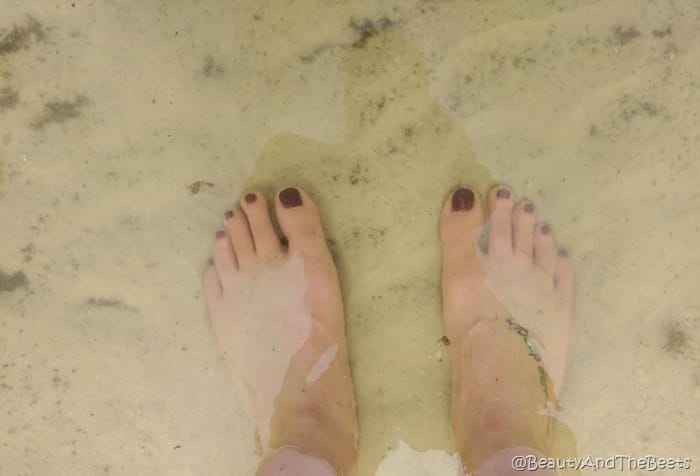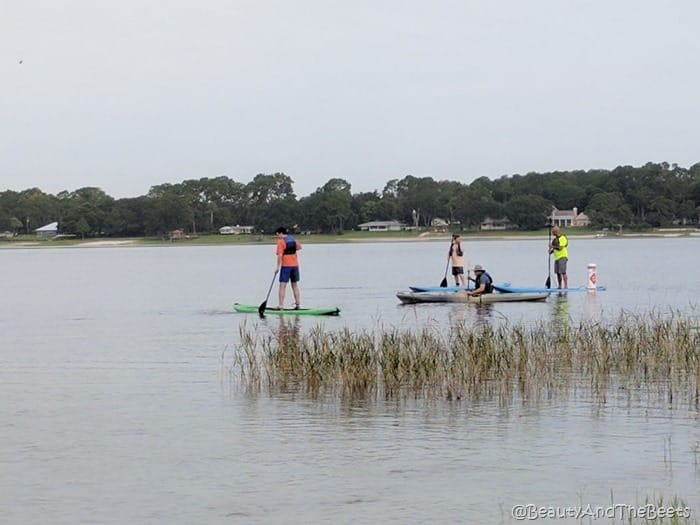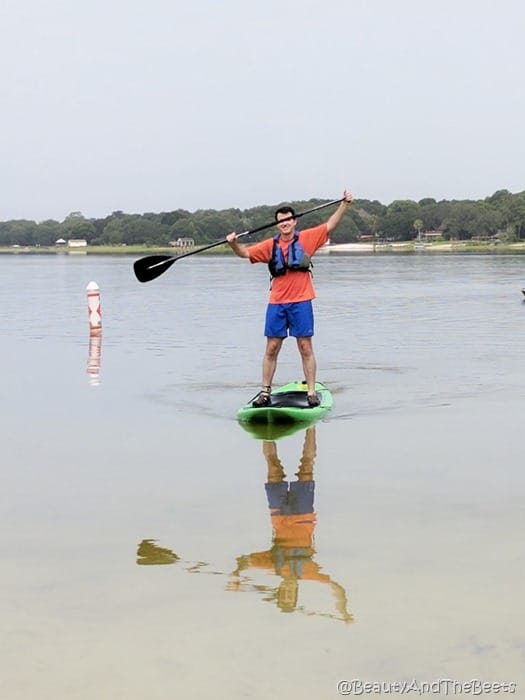 To my surprise (not really), Mr. Beet made it back to the shore without falling off his board. The Kayak and Paddleboard 101 class is held every first Saturday of the month at a budget-friendly cost of only $15 per person. Contact MarionParksRec.org for more information.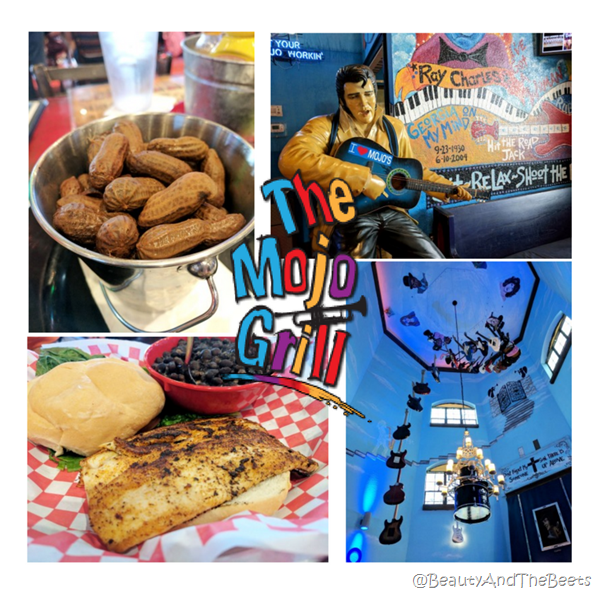 We then headed to lunch at The Mojo Grill. This place was not only fun but delicious. We both had the blackened mahi, myself in a fajita, and Mr. Beet in a sandwich.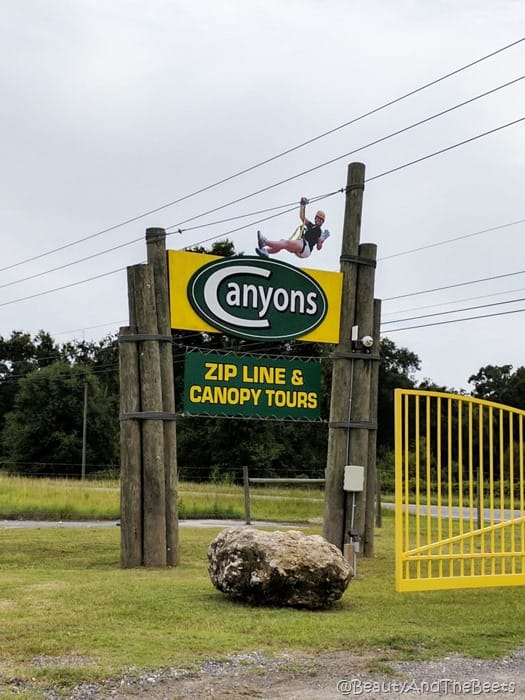 After lunch I left Mr. Beet at the hotel and I headed to Canyons Zip Line and Canopy Tours, but not for why you think. Did you know they offer horseback riding here? Guided horseback tours are offered daily where you can explore the grounds beneath the 99 acres of ziplines.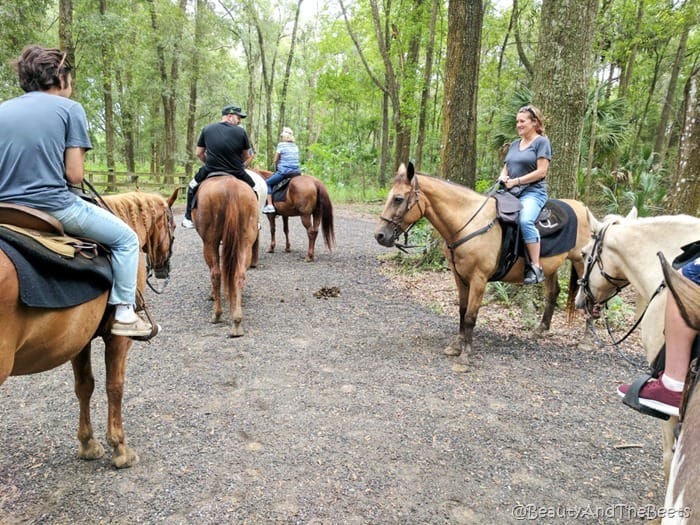 Each horse was carefully matched to each rider. A few in my group were experienced, and two of us had never ridden a horse in our lives. I was quite terrified but once I was introduced to my horse, Blue Moon, I felt more comfortable. Two guides are with the group, one in the front, one in the back so no horse has an opportunity to run astray which greatly eased my nerves.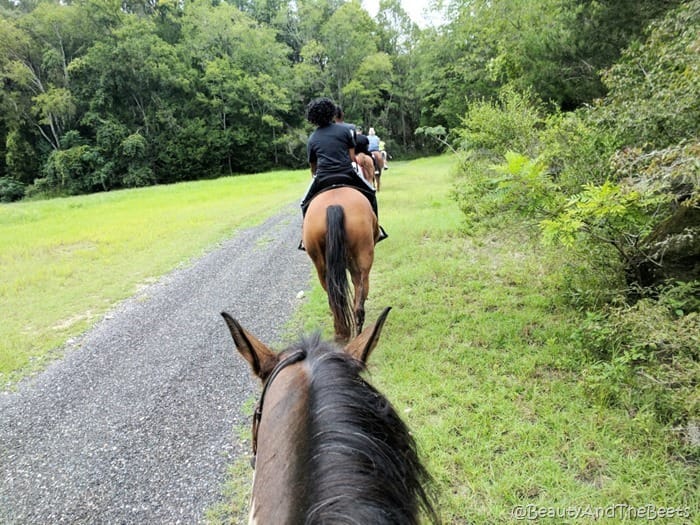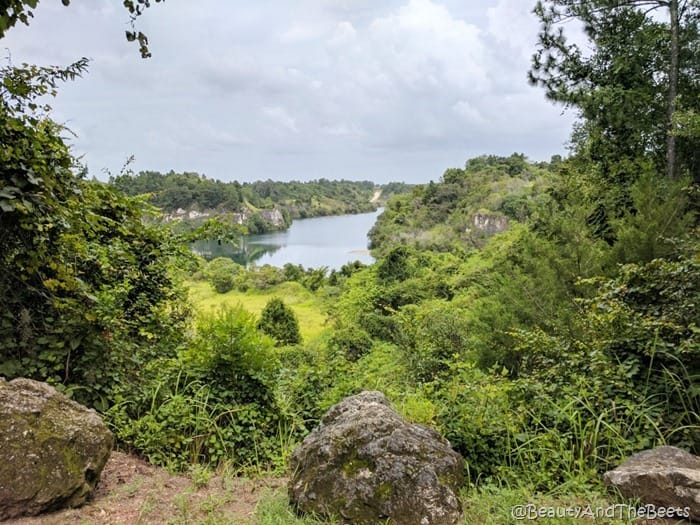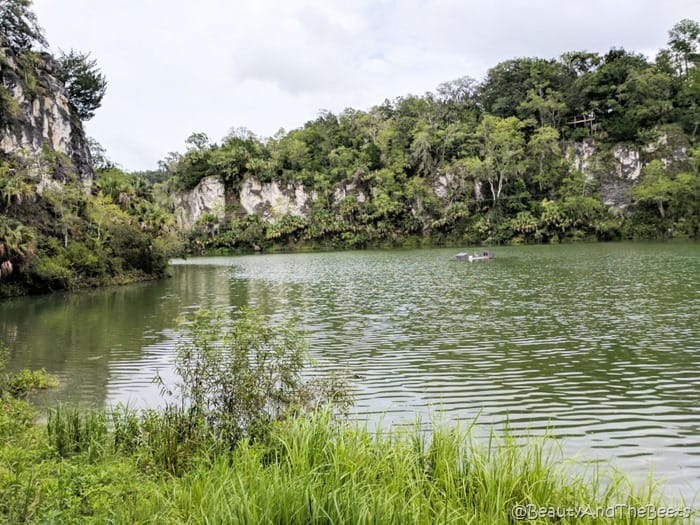 We walked up ridges, along the banks of a lake, and at times, I was able to take notice that were quite high among the hills. The horses were unfazed by the people zip lining overhead.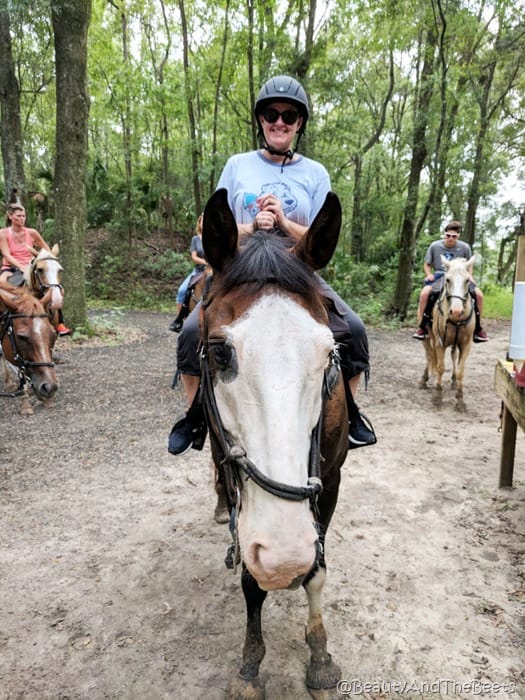 By the end of the hour and a half trek, Blue and I were besties and I was a huge fan. The Canyons offers a frequent rider program for anyone who is interested in spending more time riding.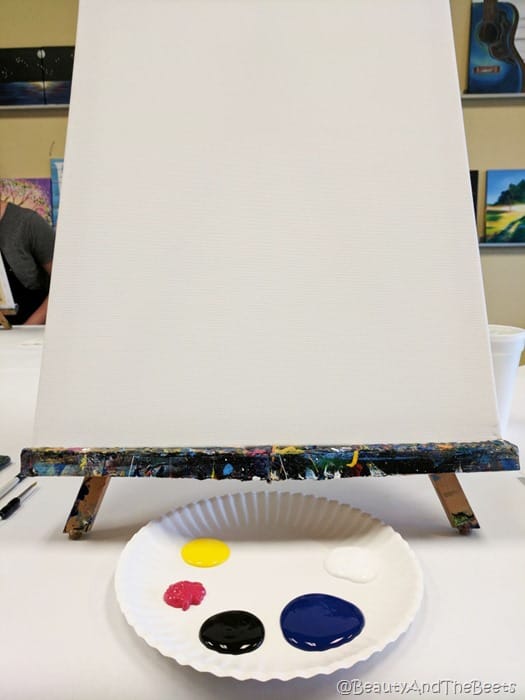 I had just enough time to get back to the hotel for a shower before I had to be at Painting with a Twist for my painting lesson. I have done this sort of an event before, so I was happy to be trying a new spot.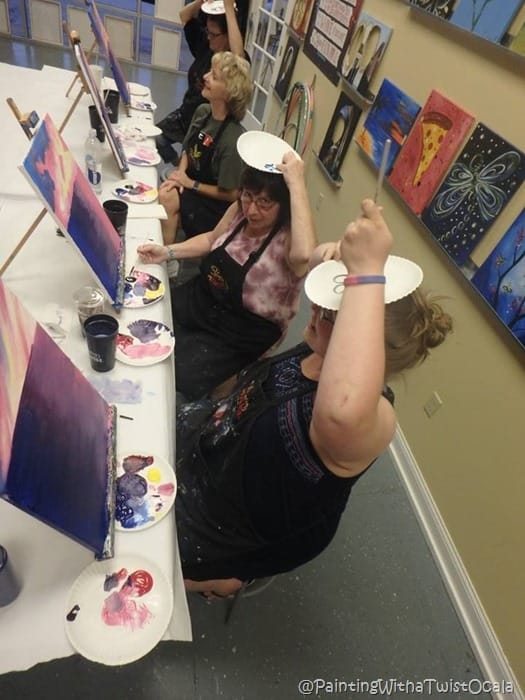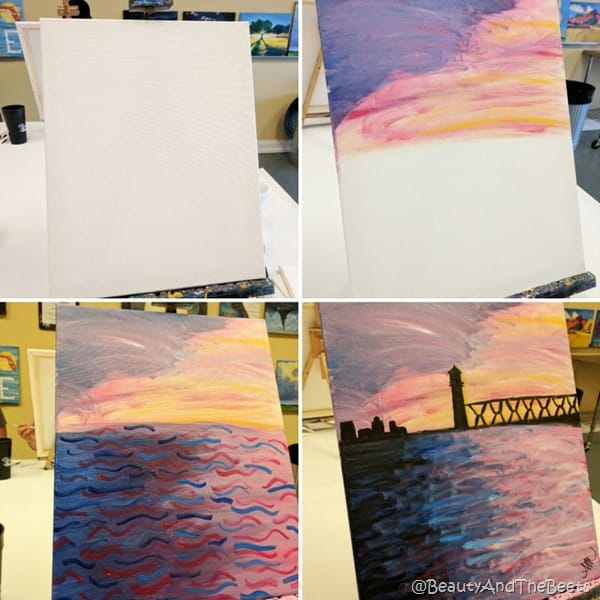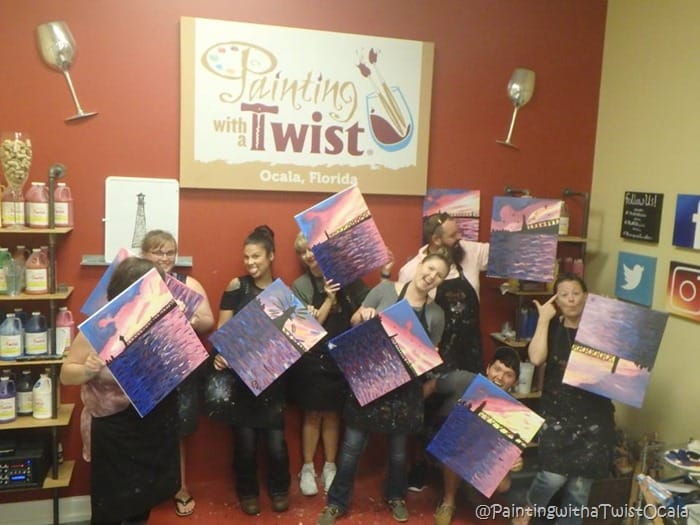 We painted a pier among a sunset and a lighthouse. So much fun. And we painted on our heads. You can't mess it up. The instructors are there with you every step of the way and you realize there is a talented painter in all of us!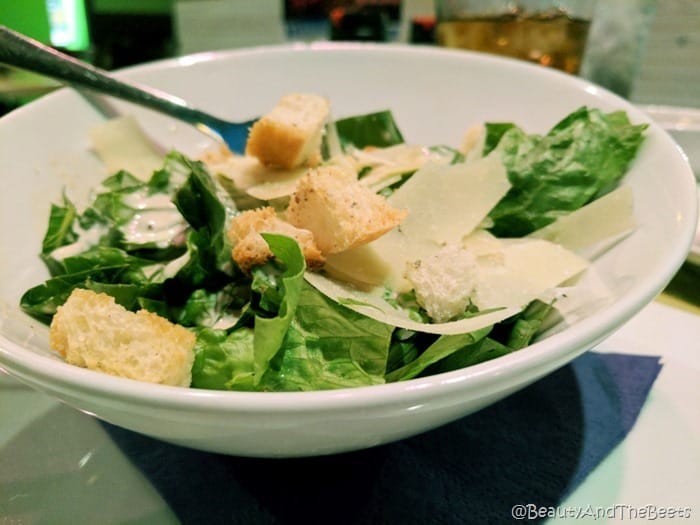 Mr. Beet met me after class and we enjoyed a late meal at The Crazy Cucumber, just a few doors down from the painting studio. We ate very light, each having a salad and then splitting a few sides before we headed back to the hotel. We needed to rest up as we were about to experience another fun and busy day on Sunday.
Are you ready to book your adventure in Ocala and Marion County? Visit the Ocala Marion County Visitors and Convention Bureau here.
Stay tuned for Day 2 tomorrow!
*This post is sponsored by the Ocala Marion County Visitors and Convention Bureau. I was provided with lodging, food, and activities in exchange for postings on social media and on BeautyandtheBeets.com. All opinions are my own. *