Here is a recipe for the easiest 2-ingredient pumpkin brownies ever. Your family will be impressed with your mad cooking skills.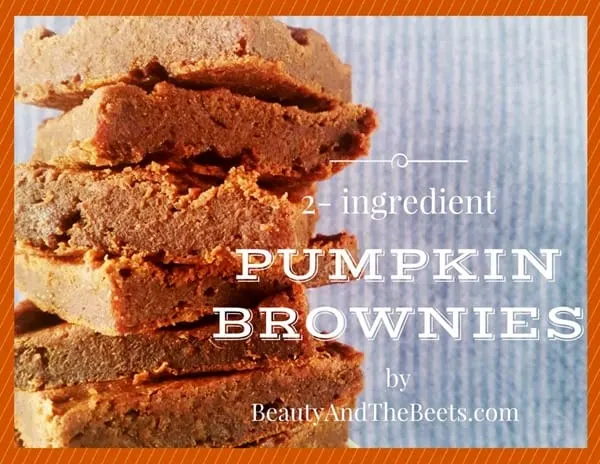 Pumpkin pumpkin everywhere. It's Fall. The leaves are changing, the air is chillier and pumpkin-flavored everything is everywhere. I even broke down and made these Pumpkin Spice Latte Bites just a few weeks ago. And now I have a recipe for these 2-ingredient pumpkin brownies.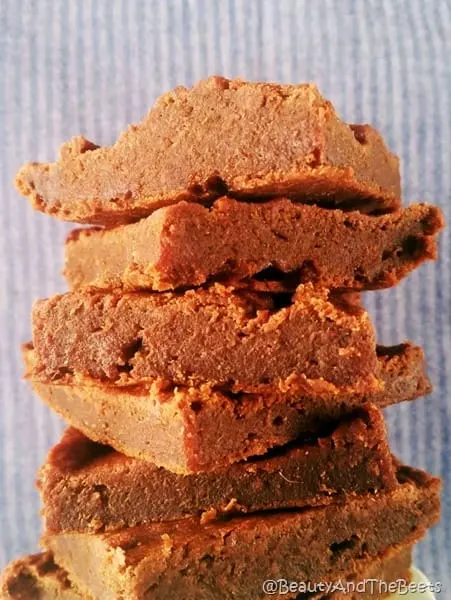 I have said before that I am not much of a baker. I am, however, slowly trying to become better. But I admit, the easier the recipe, the more likely I am to bake and enjoy the process. Two years ago I made 2-ingredient black bean brownies. And they didn't last in my house very long so I think that means they were quite tasty.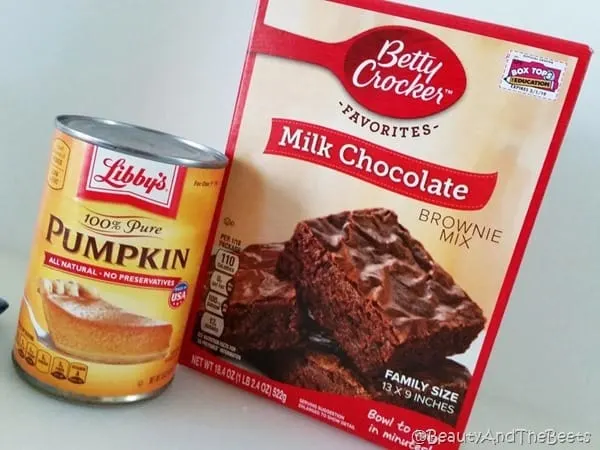 And now, here is the easiest pumpkin brownie recipe – the 2-ingredient pumpkin brownies recipe. This recipe has been passed around the internet so I can't pinpoint the original source, but I can tell you they are pretty pumpkin-y delicious. And your family will think you have some mad baking skills. 'Cause you do. I won't tell anyone how easy these are.
Very simply, open a can of pumpkin puree, mix it up with some boxed brownies mix and voila – you've got brownies. Pumpkin brownies.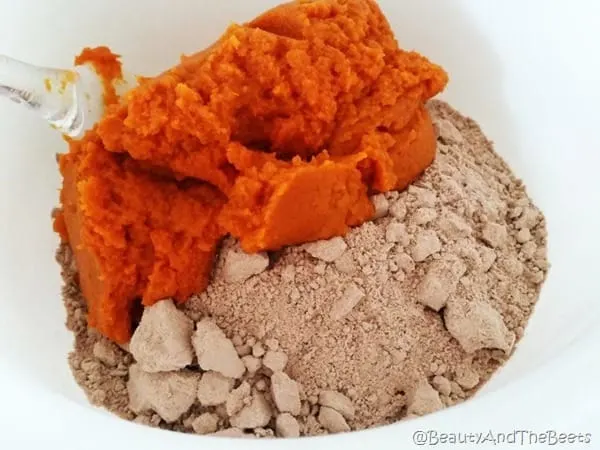 And while pumpkin is pretty much the main ingredient, the pumpkin flavor is not overpowering. It's a nice mix of chocolate fudginess and pumpkin. However, if you want a big pumpkin-y flavor, add about 1/4 teaspoon of pumpkin pie spice into the batter before baking. And be sure to use pure pumpkin puree as opposed to canned pumpkin pie filling.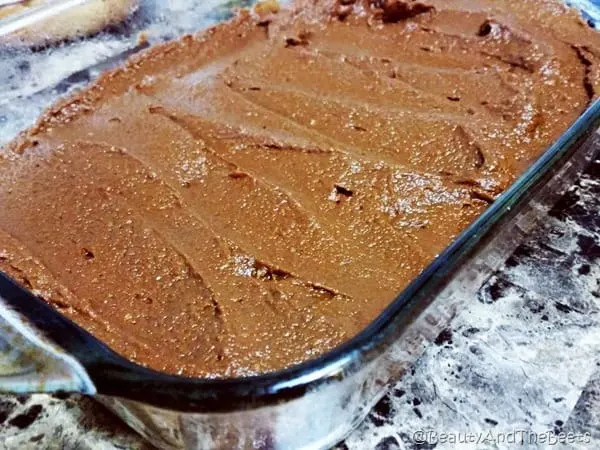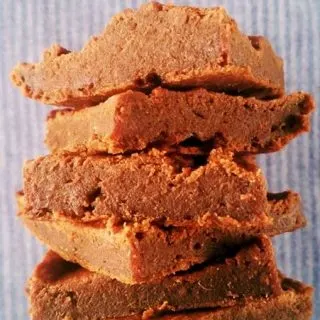 The Easiest 2-Ingredient Pumpkin Brownies Ever
The easiest 2-ingredient pumpkin brownies recipe you will ever need!
Ingredients
1 box brownie mix, 18-20 oz.
Instructions
Preheat oven to 350° Grease a 13x9 baking dish.
Mix the pumpkin puree and brownie mix in a large mixing bowl. Stir until ingredients are well blended. Pout the batter into the baking dish.
Bake 24-26 minutes, or until a toothpick inserted into the middle of the dish comes out clean.
Pin this recipe for later: