Step back in time and spend 24 hours in the town that inspired Andy Griffith's Mayberry. Mt. Airy is located just south of the Virginia border, approximately 2 hours from both Charlotte and Raleigh.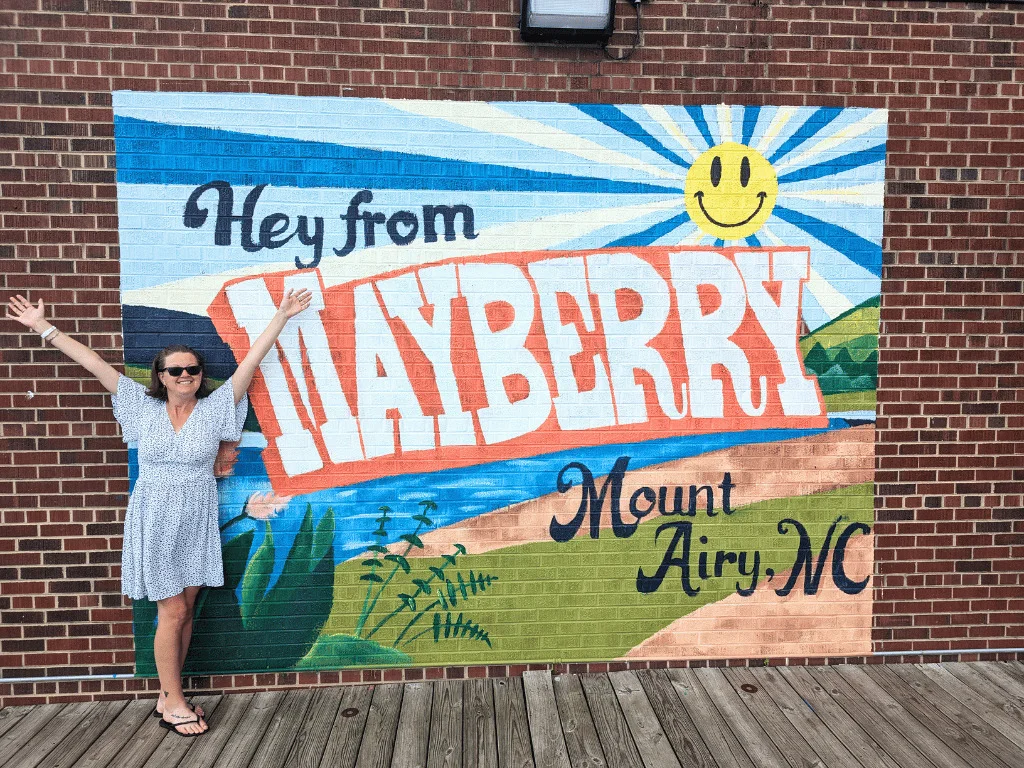 "The Andy Griffith Show" followed the antics of Sheriff Andy Taylor, his son Opie, and Deputy Barney Fife in the sleepy town of Mayberry, North Carolina. While Mayberry was a ficticious place, it was based on the very real town of Mt. Airy, North Carolina, where Andy Griffith was born and raised. The town has embraced its most popular resident with a museum, a playhouse, iconic shops and restaurants from the show scattered about the tiny downtown Main Street.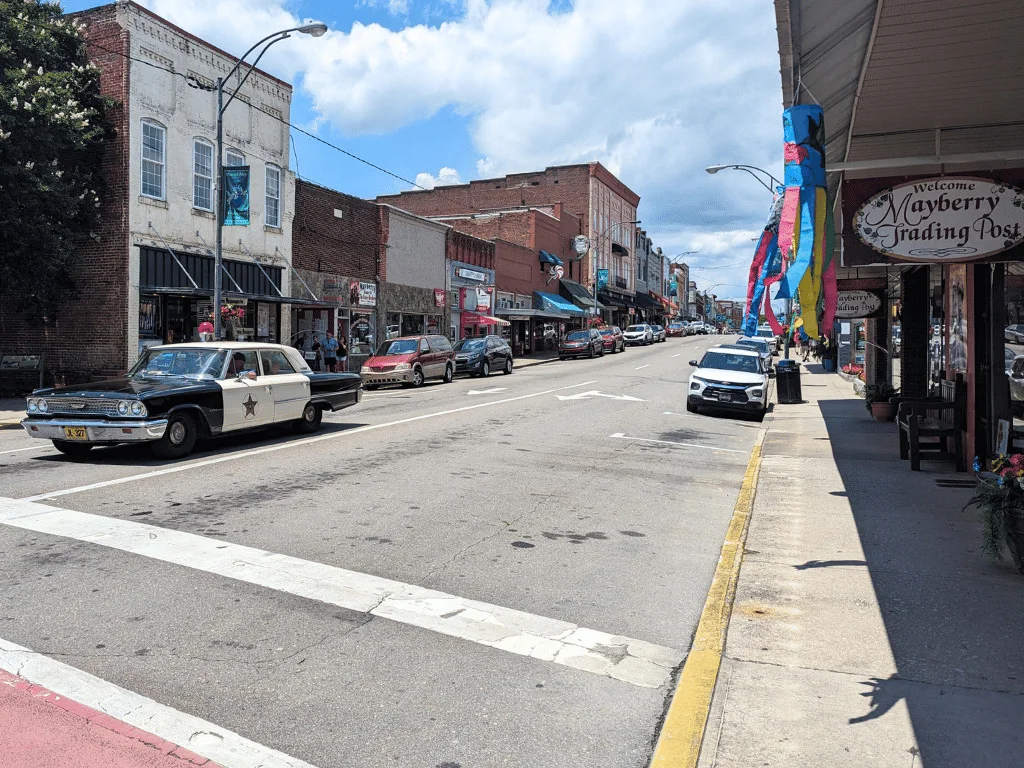 While the general region is known for its hiking trails and scenic wineries, spending a few hours in Mt. Airy's downtown district is worth your time if you were a fan of the TV show.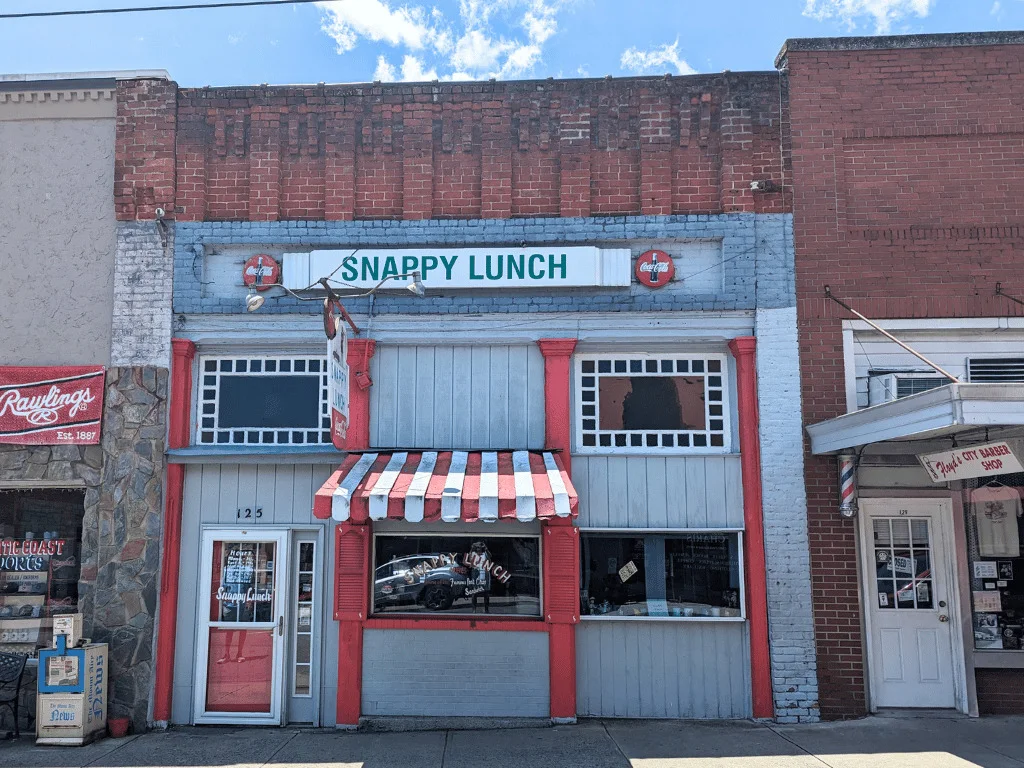 Our first stop was to Snappy Lunch for their famous pork chop sandwich. Snappy Lunch has been a Mt. Airy staple since 1923 and gained popularity in 1960 when the diner was mentioned on the Andy Griffith show. While the menu is very basic, the pork chop sandwich is superb. A thick cut pork chop topped with mustard, chili, coleslaw, onion, and tomato.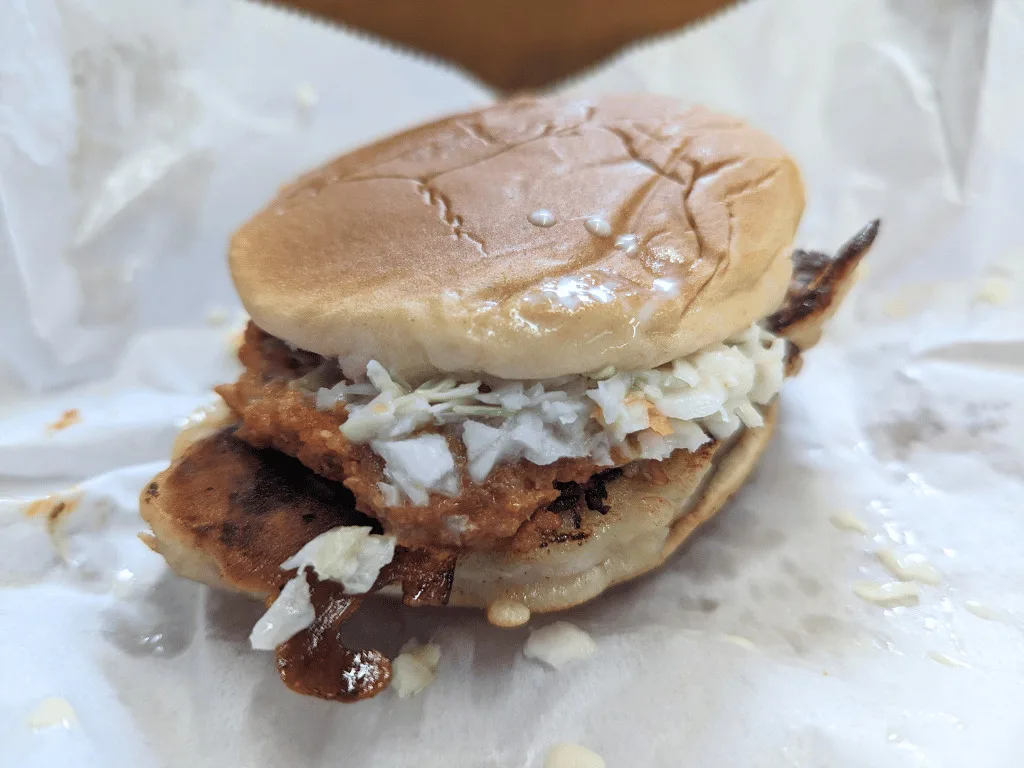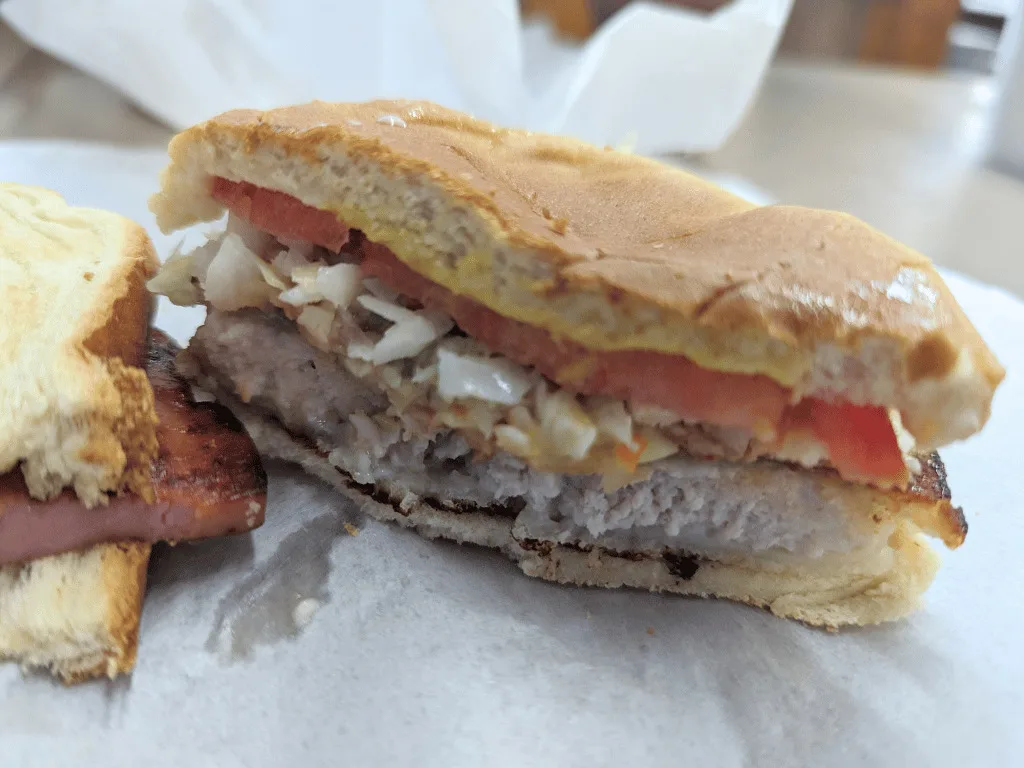 Our other choice was the fried bologna sandwich. We ordered it on white toast with a little mayo. Simple, basic, but absolutely delicious, just as a proper Southern fried thick bolonga sandwich should be.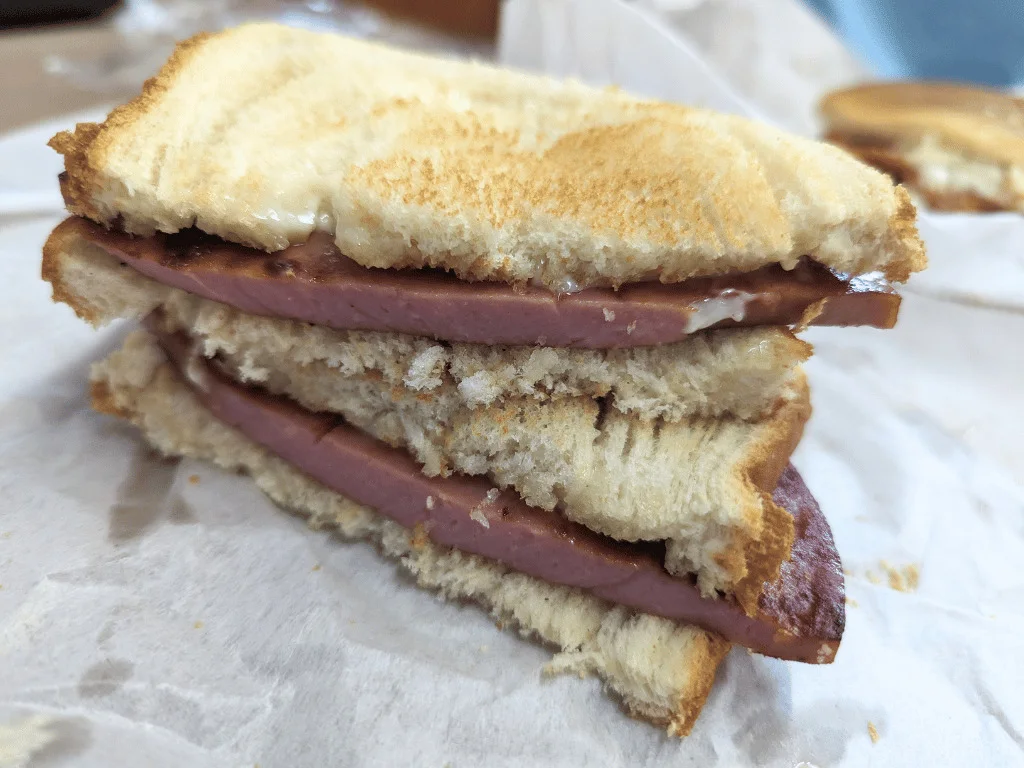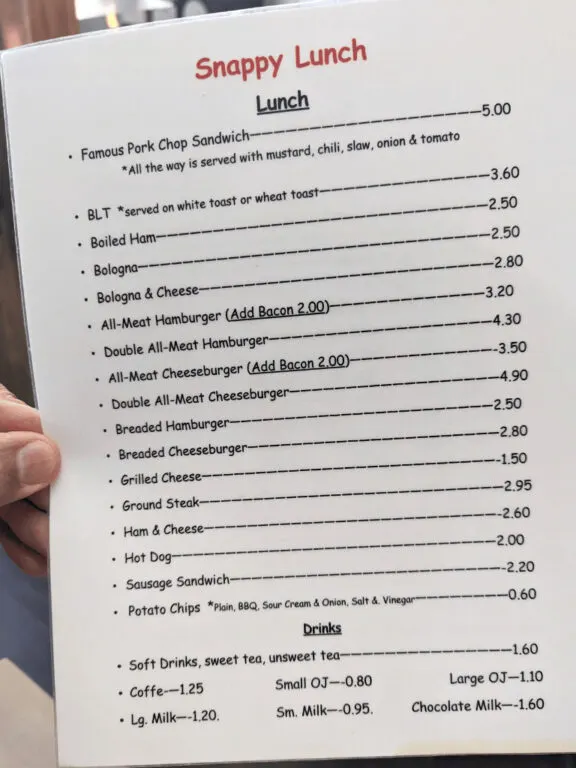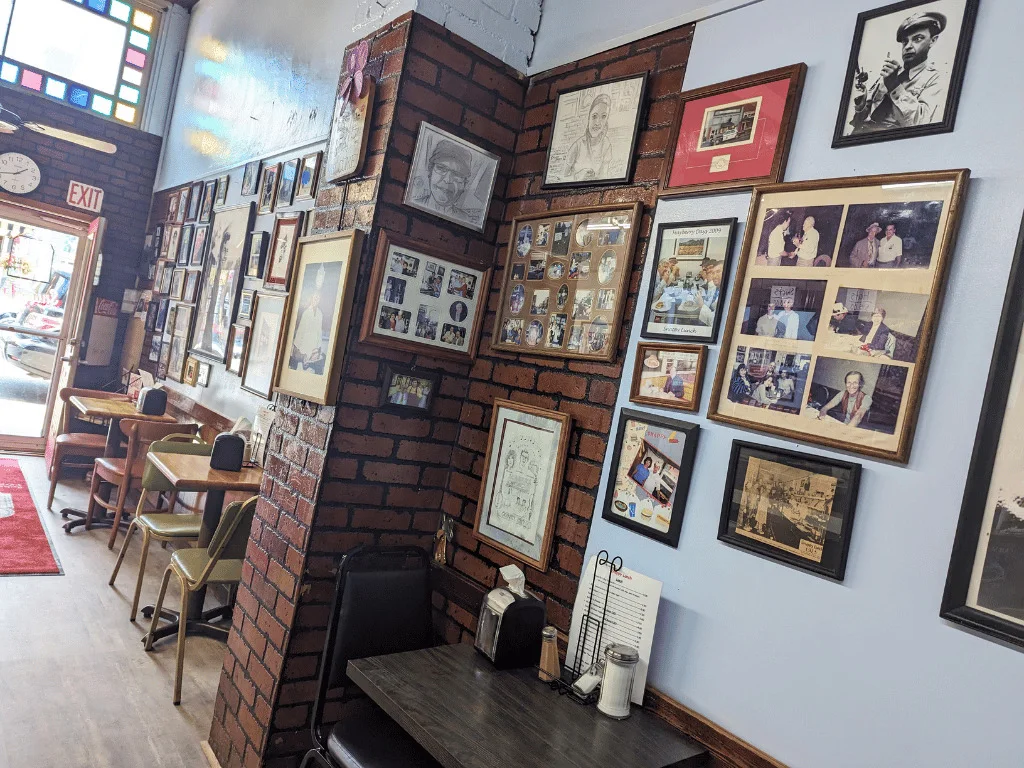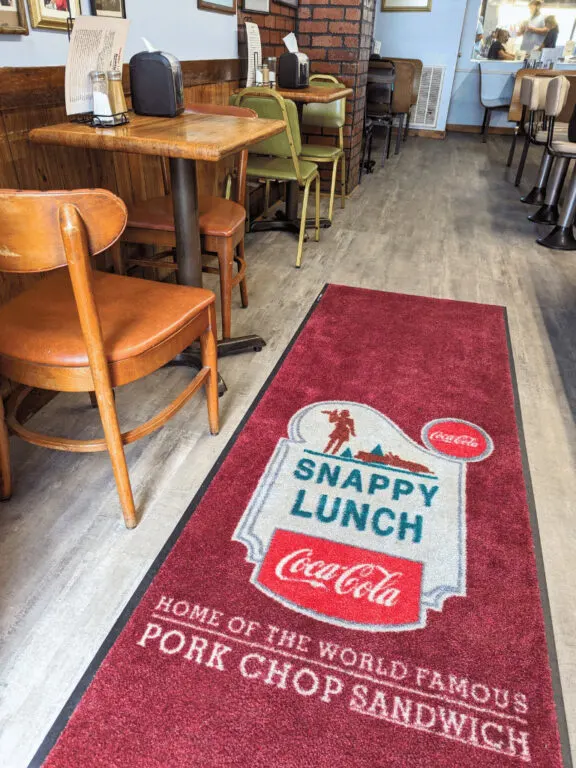 After lunch, we spent some time walking along Main Street, admiring the painted fiddles from a charity auction several years back. Many of the fiddles can be found in front of the various shops and restaurants that line Main Street.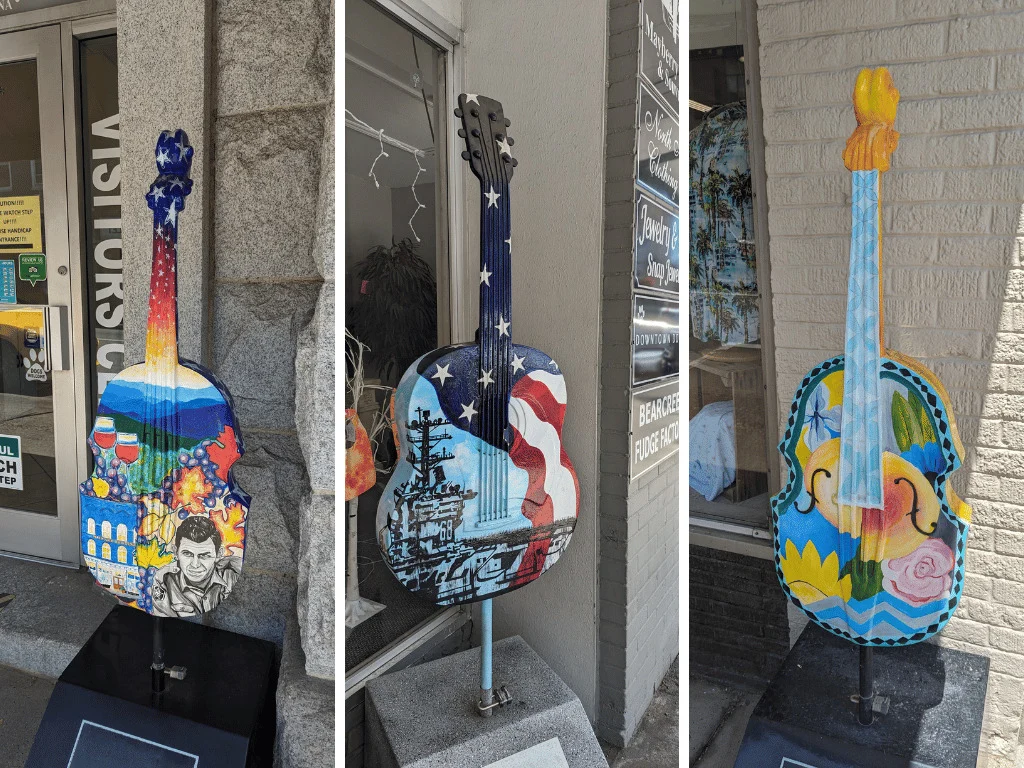 There are several Mayberry themed stores where we were able to pick up another magnet for the collection of my travels.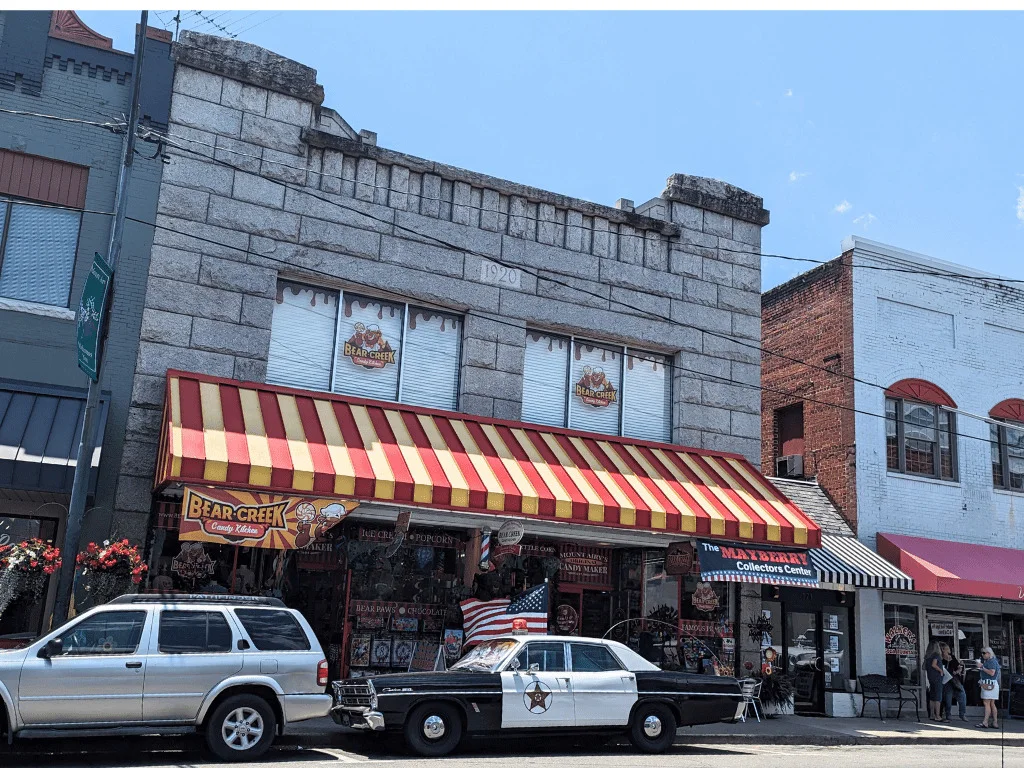 We also stumbled onto a very large selelction of hot sauces from all around the world. Some of the names alone were amusing and shall not be mentioned, but it is very cool to see such a variety of hot sauces in one place.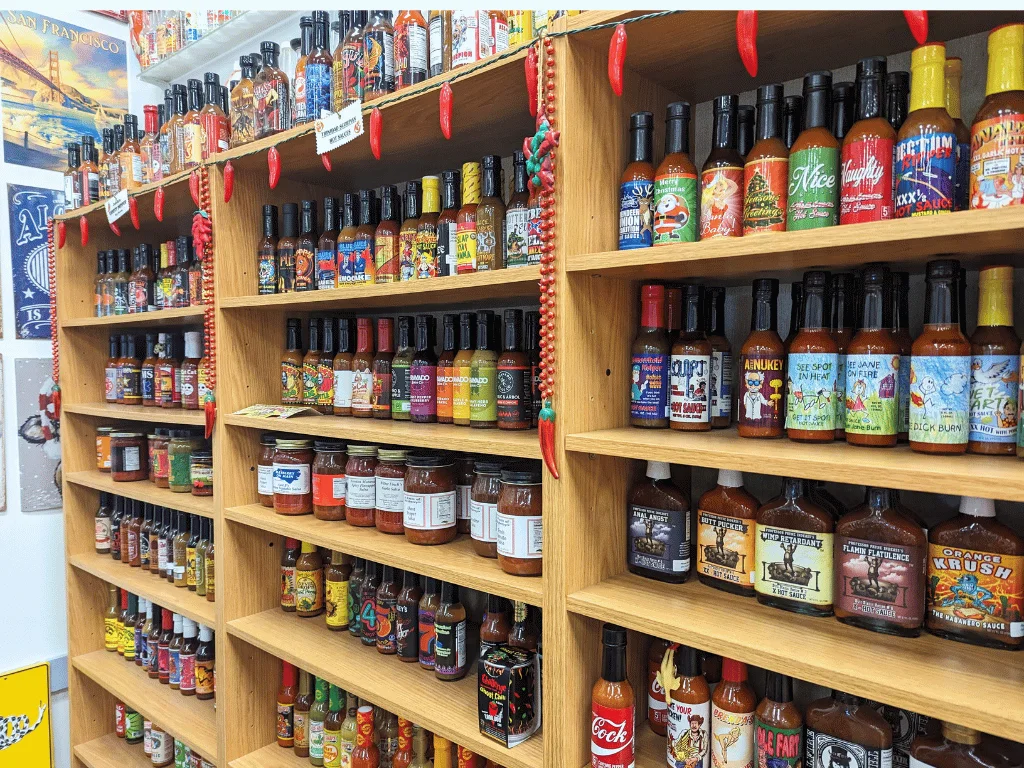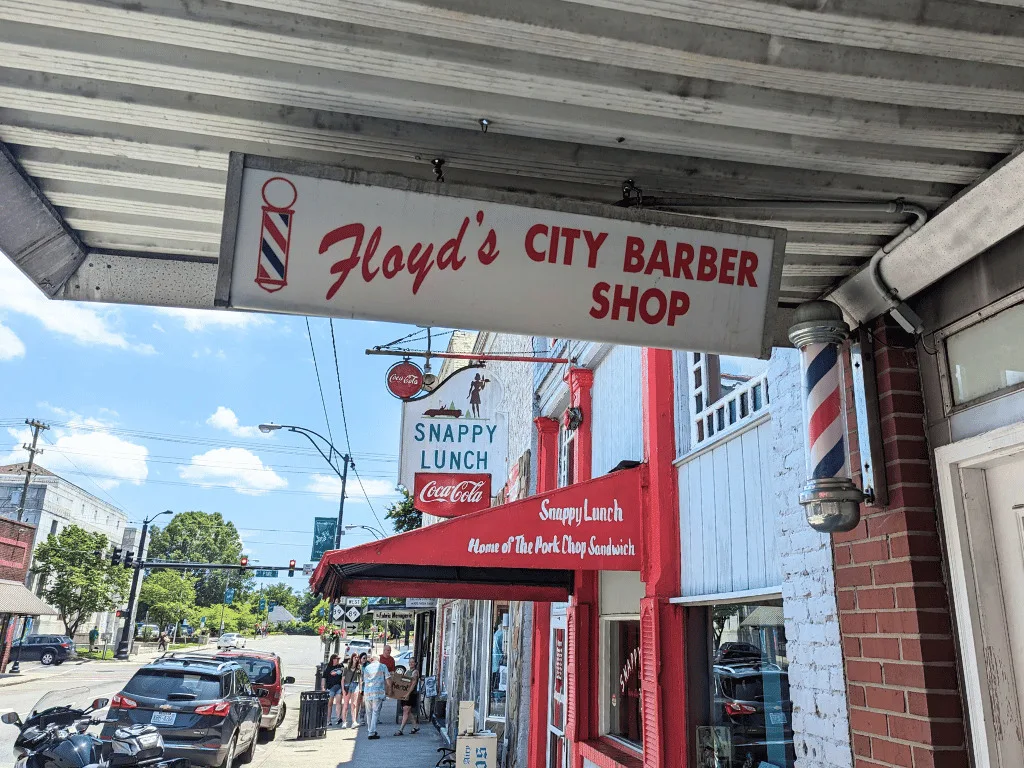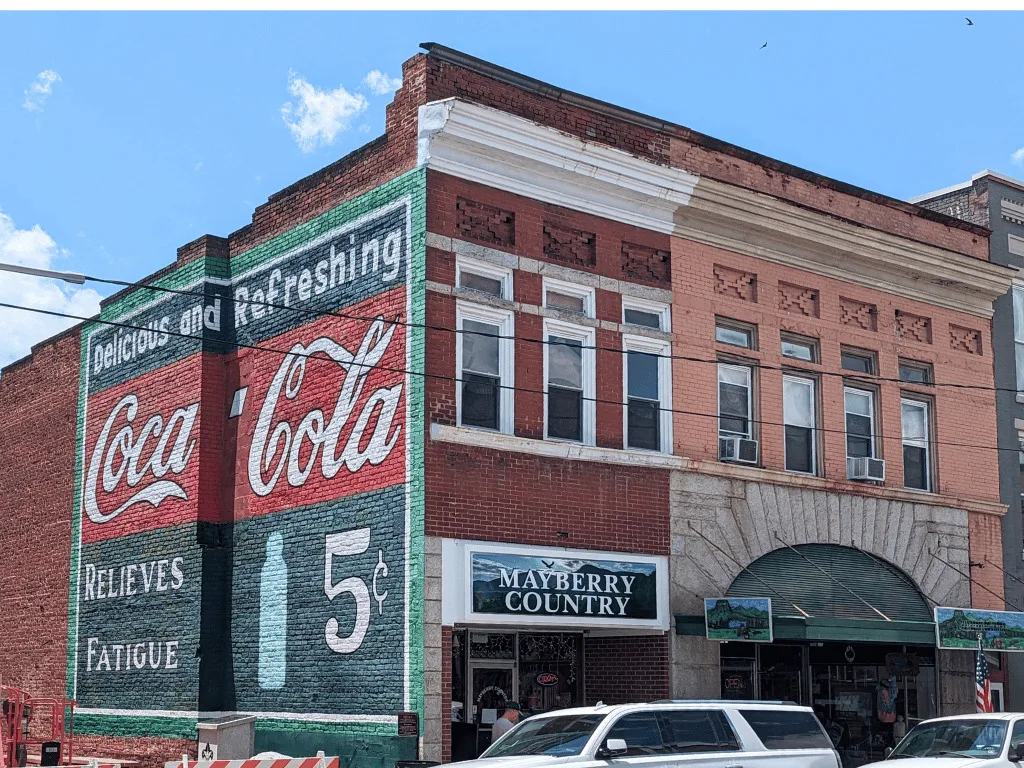 A quick stop into the Visitor's Center and we were able to grab a map that showed us where attractions like Andy Griffith's childhood home, the Andy Griffith Museum, the Andy Griffith Playhouse, and Wally's Service Station are located throughout the town. (Disclosure: we opted to not visit the Andy Griffith Museum simply for time constraints, we instead opted to grab a beer at The Loaded Goat just off Main Street. It was hot and we wanted to get off our feet for an hour.)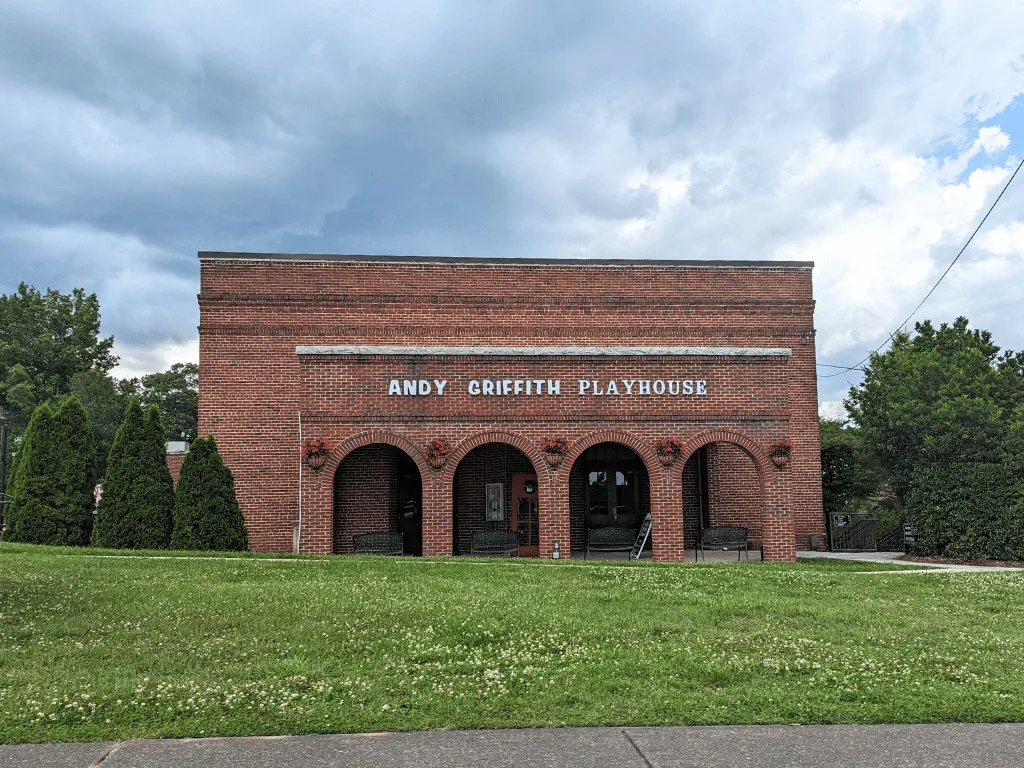 We headed just south of the downtown area to see Andy Griffith's childhood home – the house has been converted into an inn that can be rented out. Therefore, tourists are invited to walk around the property but unfortunately, only overnight guests are permitted inside the house.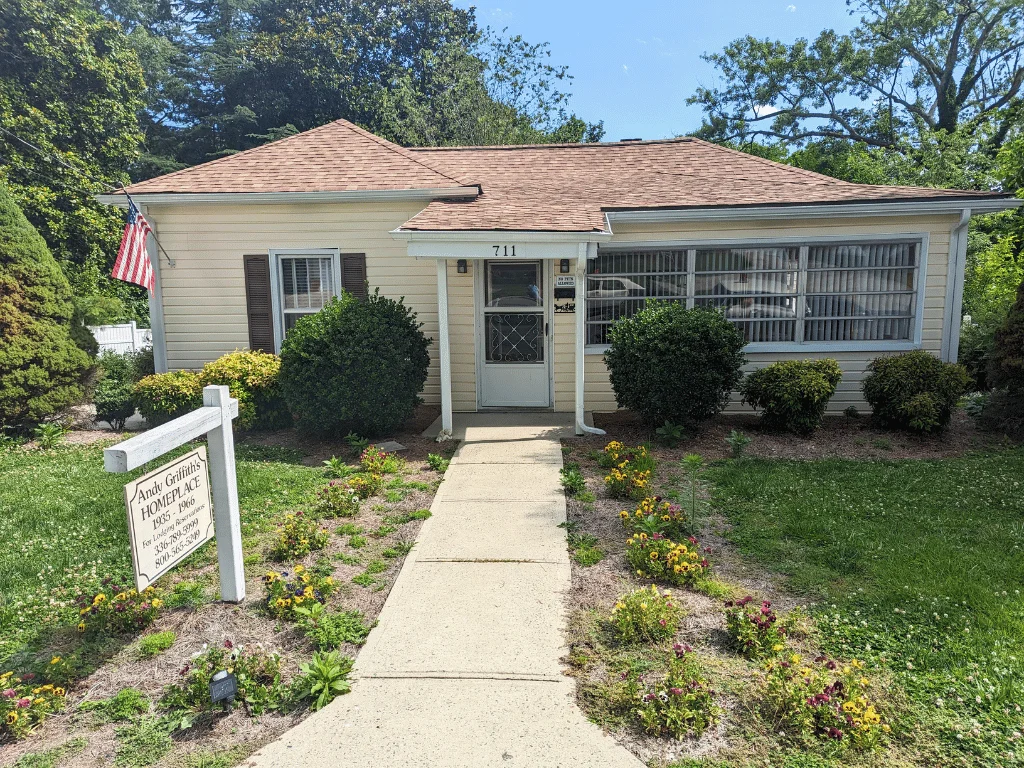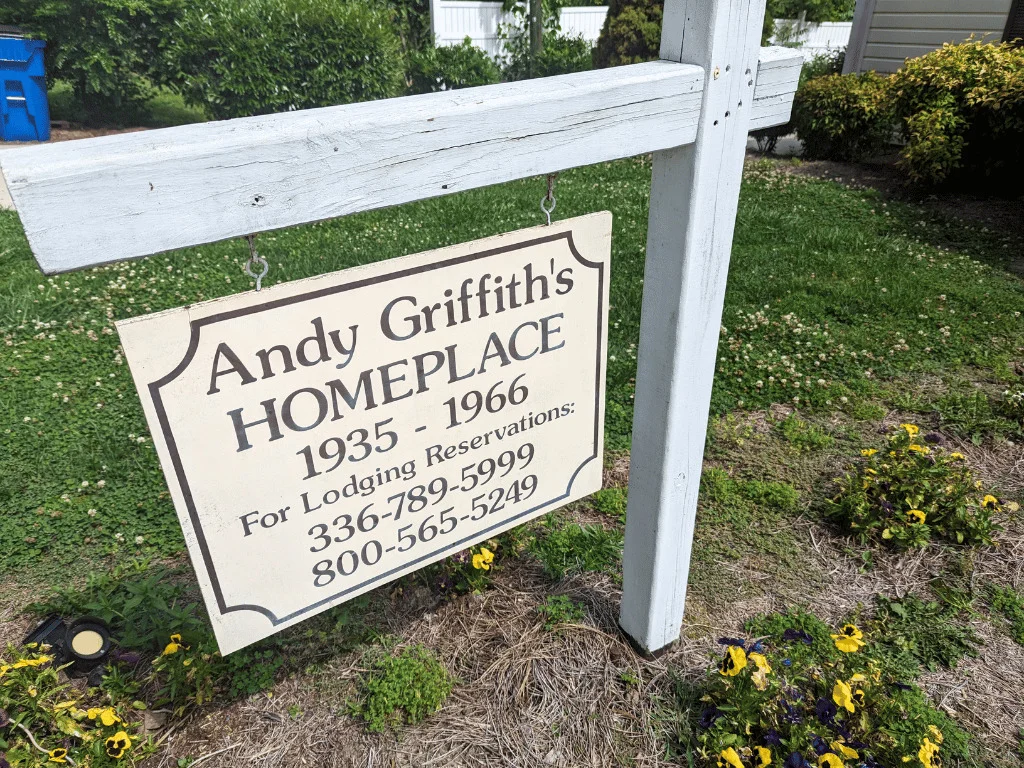 Wally's Service Station is cute from the outside – the interior is actually the base for the Mayberry Squad Car Tour. (There is also a trolley tour you can board on Main Street)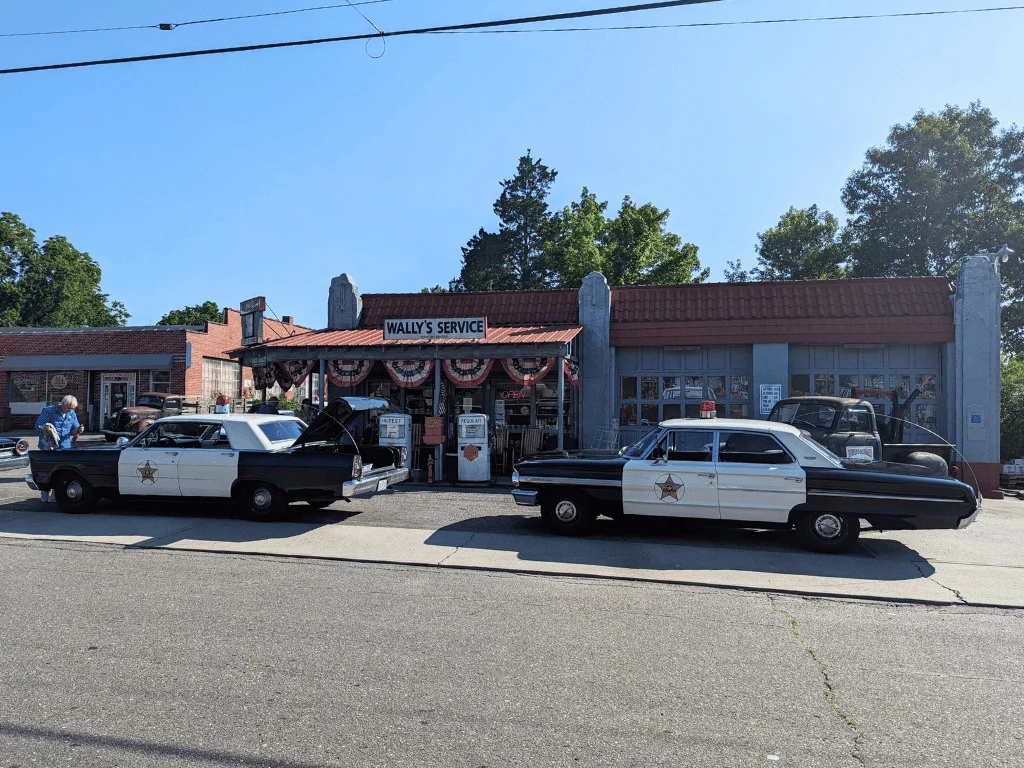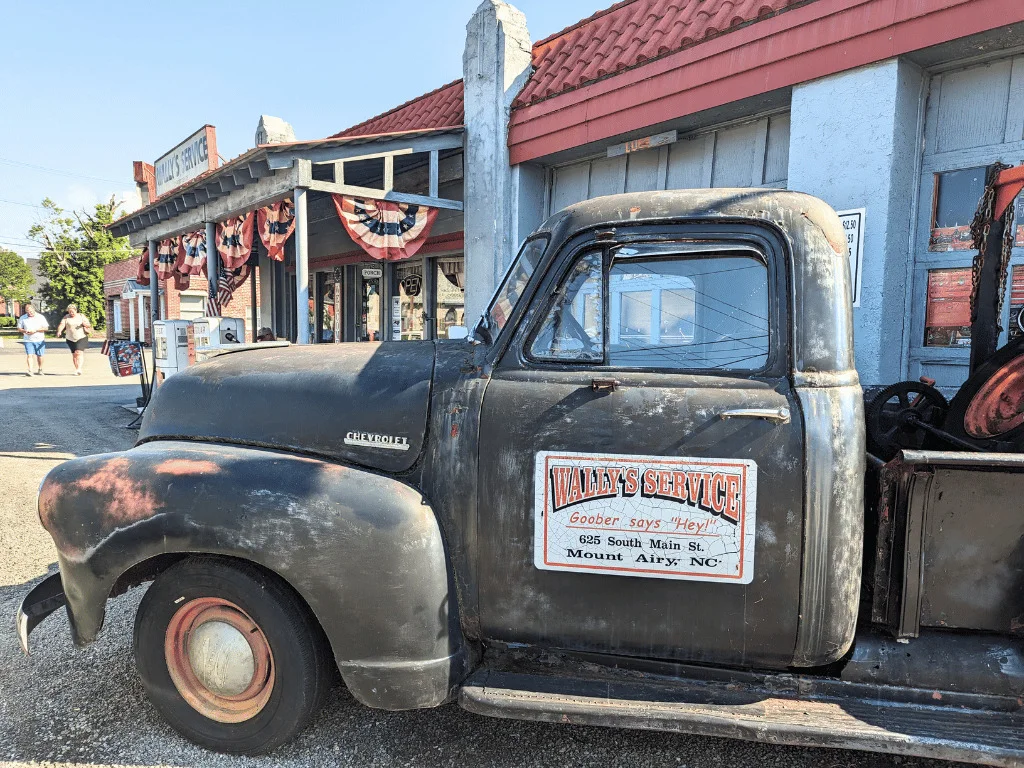 Just next door to Wally's is a replica of the Mayberry courthouse. Here, visitors can sit behind Sheriff Taylor's desk, complete with an authentic candlestick telephone, an old manual typewriter, and a collection of law enforcement books.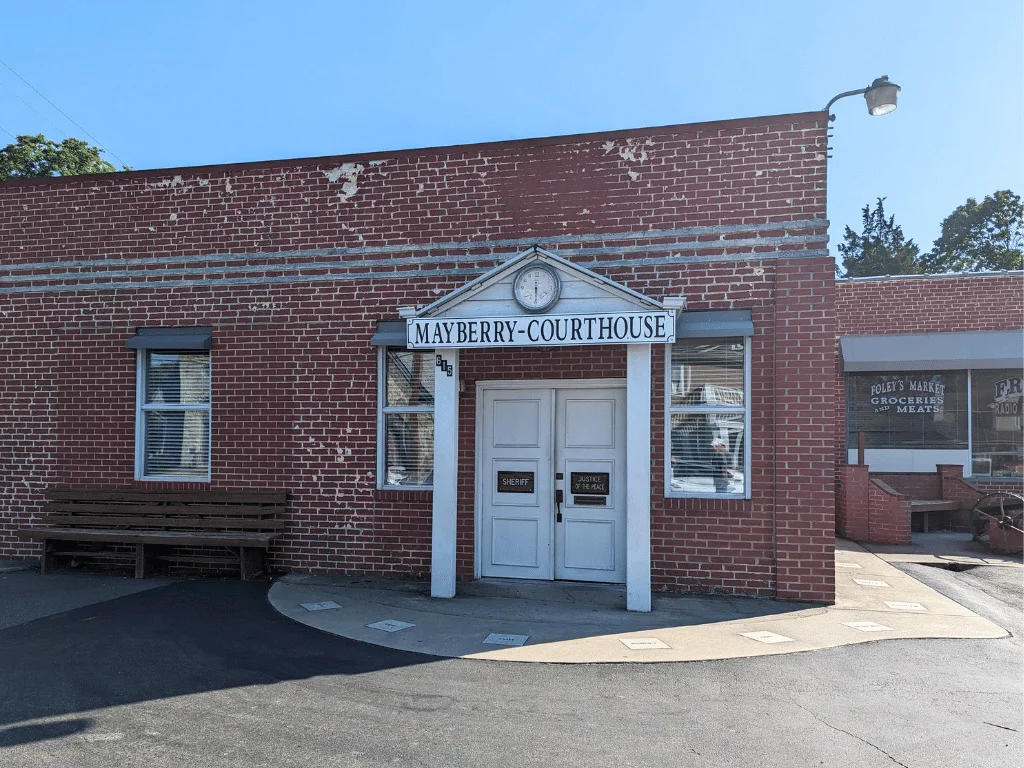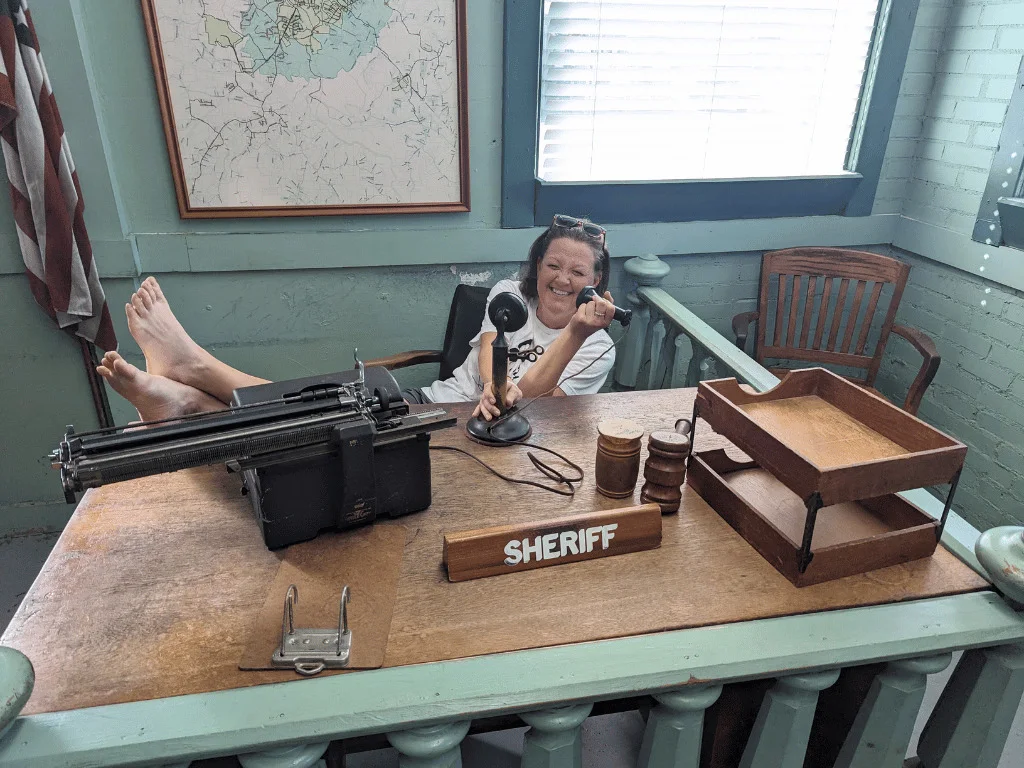 Check out Clingmans Dome in Bryson, North Caronlina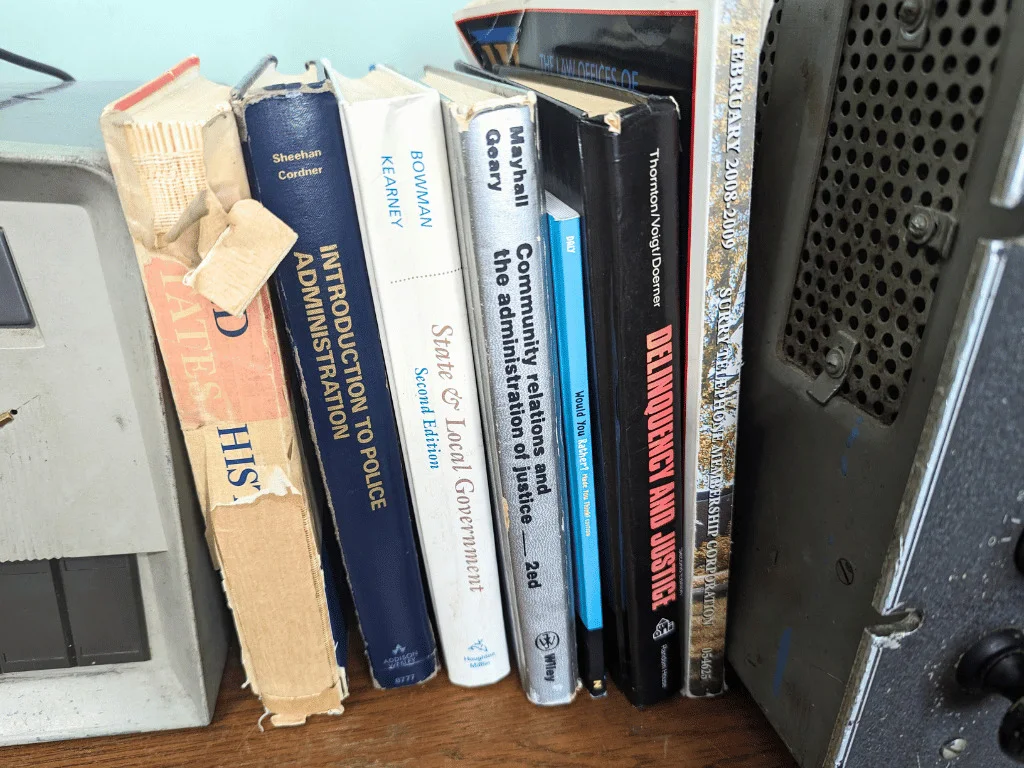 Also in the courthouse you can get thrown into jail so be careful putting your feet up on Sheriff Taylor's desk.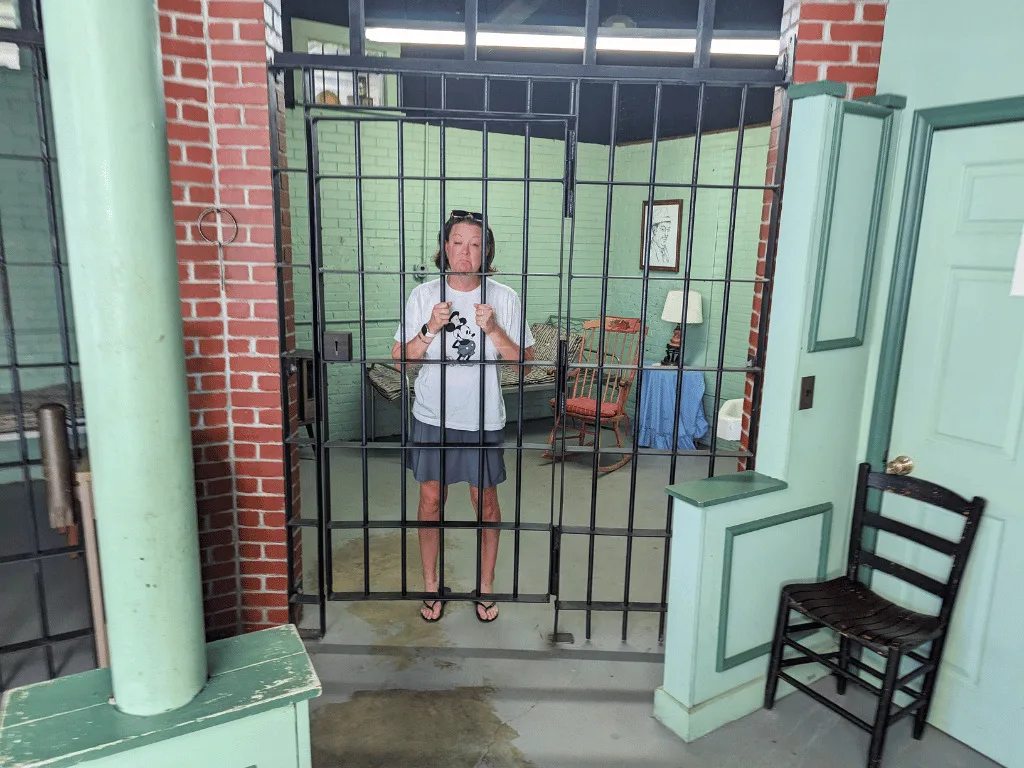 It is fairly easy to see everything Mt. Airy has to offer in relation to Andy Griffith, but there are other area activites like hiking Pilot Mountain and/or exploring the Surry County Wine Trail.
For more information about Mt. Airy and the surrounding region, check out the Visit Mount Airy website here.