Chad and I have been traveling these last two weeks which has not left me a lot of time in the kitchen. However, we have eaten at some really fabulous places and ate some amazing dishes. Look for a few inspired recipes in the future.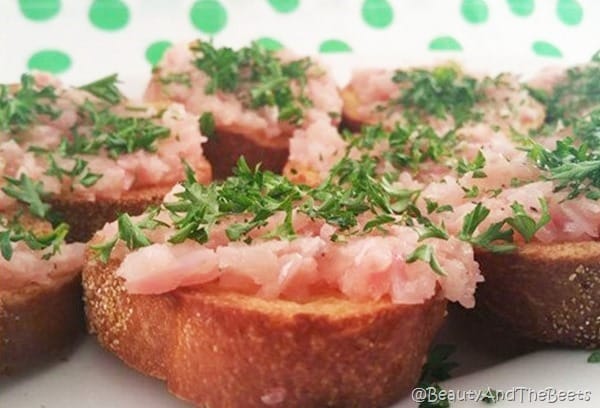 So this week, I am sharing a very easy recipe that Chad and I made a little while ago. Chad is a huge fan of crostini appetizers so I have a lot of fun experimenting with different ingredients and flavors to give him what he wants. As with all experiments, some are highly successful while others fail miserably.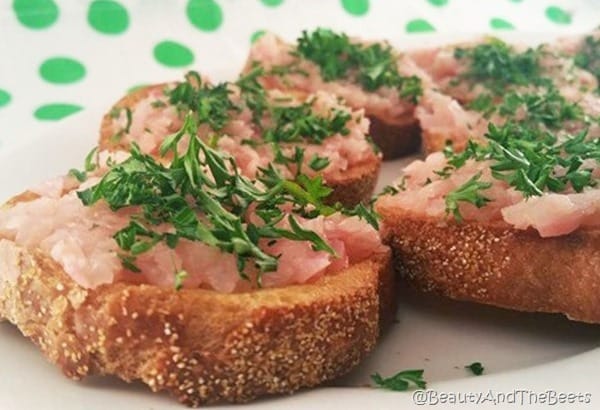 This week's recipe share is one that I really liked, but Chad would be OK with me not making this again. BUT, please keep in mind that I love radishes, while Chad is not so much of a fan. I could eat raw radishes everyday as a snack (and often do) while he would prefer almost anything other than a radish.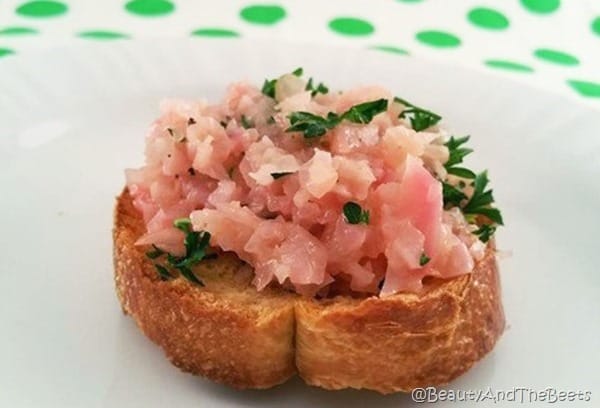 I thought that maybe I would be clever and disguise these radishes by boiling them in butter and apple juice (or you could use white wine but I like the tartness of the juice), and just maybe he would like them. He thought they were OK, but I spilled the beans and told him it was a radish and I think in his mind a radish is a radish is a radish. They turned a light pink color and softened, completely changing their entire composition- I could have passed them off for almost anything else. But I told him the truth and he didn't like them.
I, however, loved them. I would make braised radish compote to garnish a veggie burger or throw into a veggie casserole. What do you think? Have you ever had braised radishes?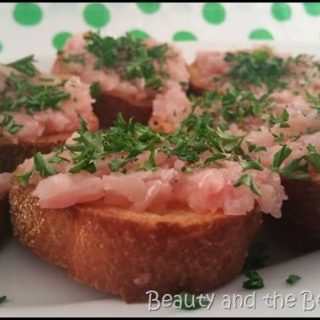 Braised Radish and Butter on French Bread
Ingredients
1 lb radishes,, trimmed, scrubbed, and sliced
2 tbsp non-dairy butter
1/2 cup chopped Italian flat leaf parsley
sea salt
water,, enough to barely cover radishes
1 cup dry white wine or apple juice
1 lemon,, halved
French bread,, cut into slices
Instructions
Add the butter, wine or juice and radishes to a sauce pot. Add enough water to just barely cover the radishes. Bring to a rolling boil.
Simmer over medium heat for about 15 minutes, until the radishes soften.
Drain the radishes and add to a food processor. Add a pinch of sea salt, the parsley and a squeeze of the lemon to the radishes.
Pulse lightly until radishes are chopped slightly, you want the radishes to be chunky.
Spread the radish mixture onto the French bread and serve immediately, while the radishes are still warm.