Hey all y'all! I've been learning to speak Southern while in South Carolina.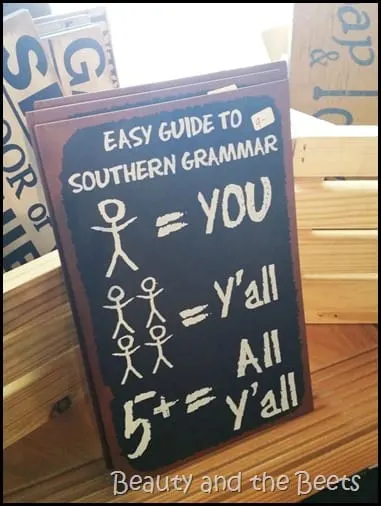 Last week we were in Atlanta, then went to Ft. Myers a few days for a blogger conference and had a few days at home in Orlando before heading out again. This time we were in Hilton Head Island for a few days of work and we are ending our trip in Savannah. Whew! Then we will be home for a few weeks before going out again. I love all this traveling. Reminds of those old flying days of mine….
Anyway, this week's Friday Favorites are all my favorite South Carolina/Georgia things- let's get this party started!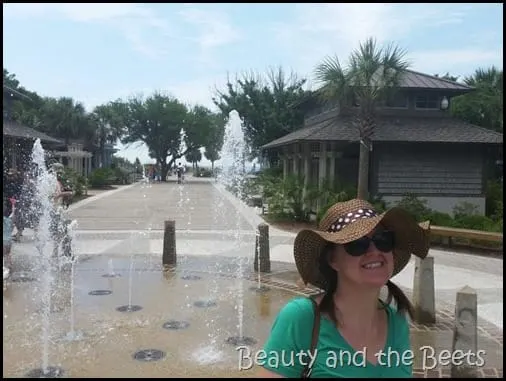 First, driving up I-95 through Georgia, Chad and I made a stop at Peach World to grab some peach slushies. Frozen peach cider. Need I say more?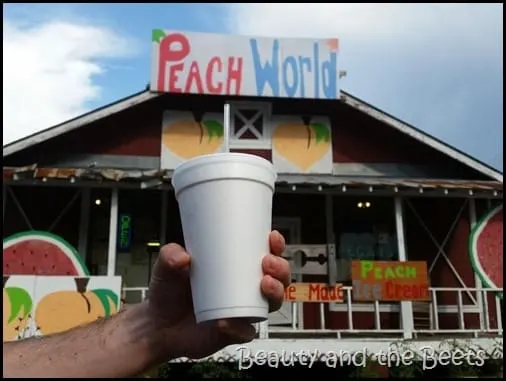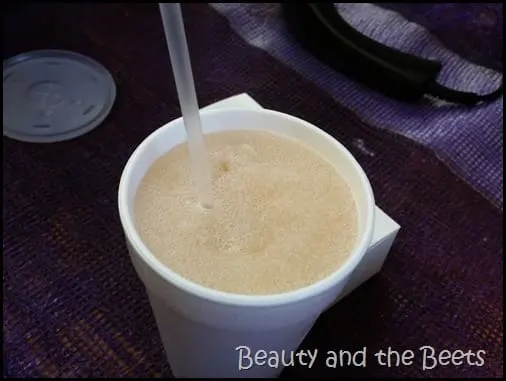 And of course, how could I not enjoy some real homemade sweet tea while in the real South? We found this amazing restaurant on Hilton Head Island called A Lowcountry Backyard Restaurant and they served real Southern tea.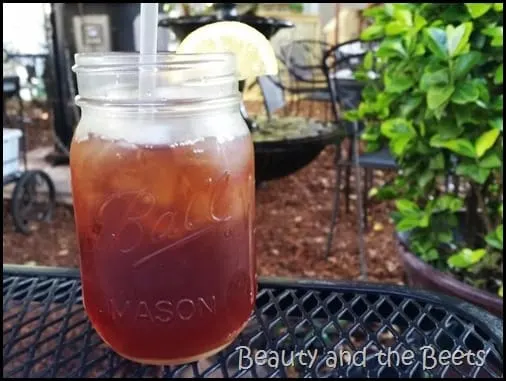 The restaurant also served fresh tomato sandwiches with a cucumber dill sauce. (I also added pimento cheese as recommended by our server.) And I had a nice side of lima beans– does it get any more Southern?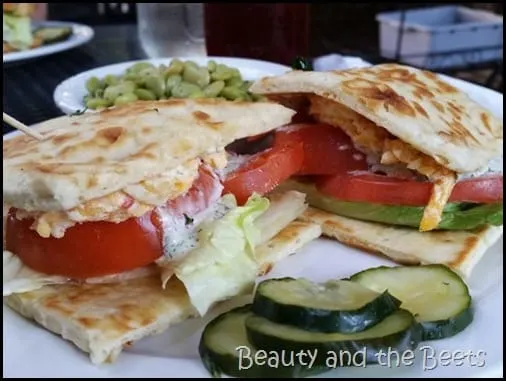 After lunch we packed up and drove to Savannah and checked into our new hotel. Just a few blocks from where we are staying we found another restaurant for dinner that served their own homemade veggie burgers. Green Truck Pub has been voted Best Veggie Burger in Savannah by a local publication and I can see why. I had mine with pimento cheese (of course)- all I can say is I am going to be logging in a lot of extra miles when I get back to Orlando.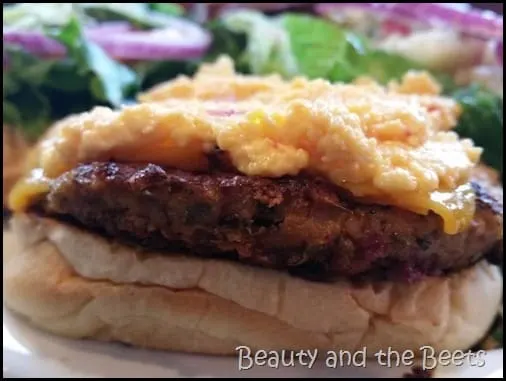 All this cheese, and of course, I've been really bad and off my health mark these last few trips. I couldn't resist having a Cheerwine on the drive down from Hilton Head.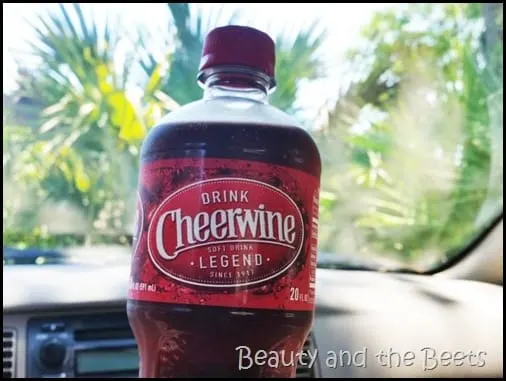 I also had my first Milk Tea on this trip while we were in South Carolina. Sweet tea blended with milk with blueberry boba. Ya, I'm hooked. I'll be making this at home without a doubt.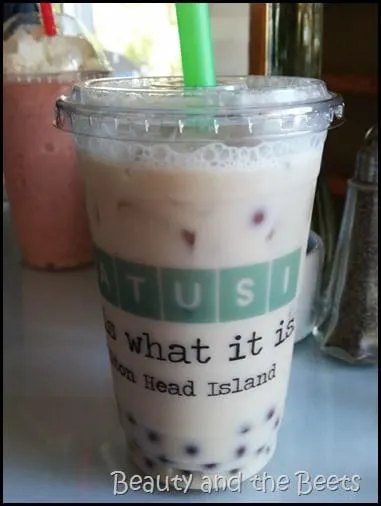 And lastly, I leave you with this sign that was hanging at A Lowcountry Backyard Restaurant– I just love this!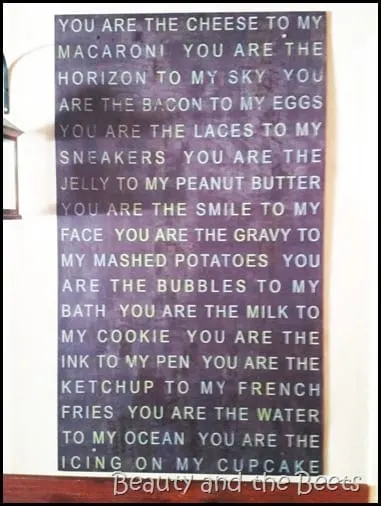 So that's it from Beetsland for now- thank you to Heather from Life in Leggings for hosting the Friday Favorites party!
And tell me, what has been your most favorite eats while on a road trip?