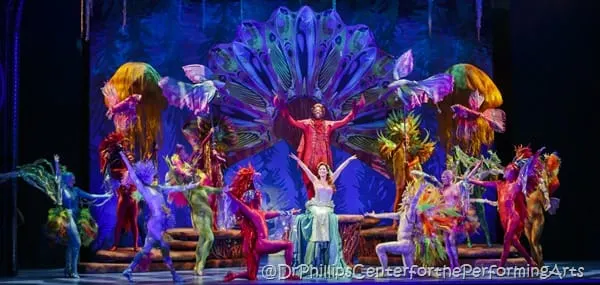 It was 25 years ago that a live attraction opened at what was then known as Disney's MGM Studios – that attraction was called The Little Mermaid and featured live actors, puppets and special effects. To this day, it is still one of the most popular shows and attractions at Walt Disney World.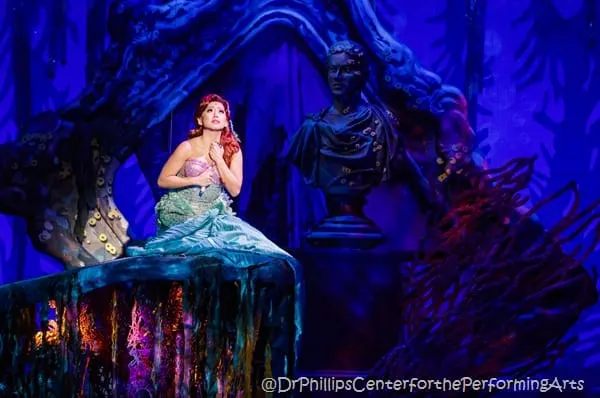 And now, for just one week, we in Orlando are being treated to the Broadway version of The Little Mermaid, now playing at the Dr. Phillips Center for the Performing Arts. And while the show lacks much of theatrical splendor one comes to expect from Disney, this Broadway Across America version is fun and full of sparkles. Diana Huey, in the lead role of Ariel, is the hands down show stealer in my opinion. Her voice is amazing and her mannerisms bring the innocence of Ariel alive.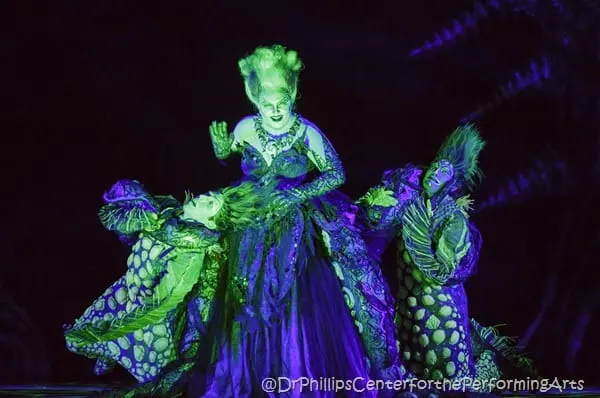 Opening night was not without its technical issues. In the meeting between the Ariel and Ursula characters, the microphone for Ursula was not working properly. As someone who knows the storyline, I knew we were about to be treated to Ursula's big musical number "Poor Unfortunate Souls". I leaned over to my date and whispered "I wish we were going to be able to hear her song" when suddenly, Jennifer Allen in the role of Ursula, ad libbed her way over to the side of the stage where she was handed a microphone and the audience hooted and hollered in laughter. It was magnificent and made the show not only real, but incredibly fun.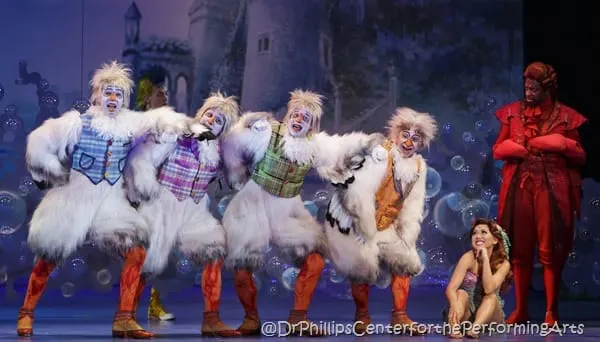 It was disappointing to watch a mediocre, non-climatic take on the movie's big show stopping number "Under the Sea". I found it to be rather ho hum. However, the song "Positoovity" featuring Scuttle and the Gulls was so much fun, I forgot about anything else. Tapping seagulls is obviously my jam.
"Les Poissons" with Chef Louis was also hilarious, while the reprise of the same song was a fun little act to leave your head scratching, if you weren't paying attention to the switcheroos.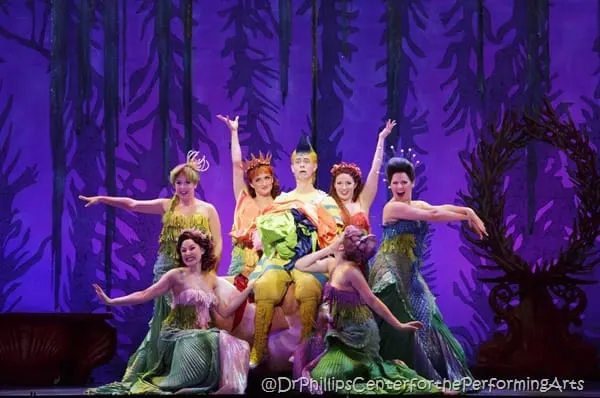 All in all, this is a great show. Lots of little girls running around in Princess dresses and plenty of adult women dressed in mermaid leggings filled the theatre. It was definitely a fun show and worth the price of a ticket. The Little Mermaid is only in Orlando until March 12 so grab your tickets before they run out.
Grab your tickets here –> Dr. Phillips Center for the Performing Arts