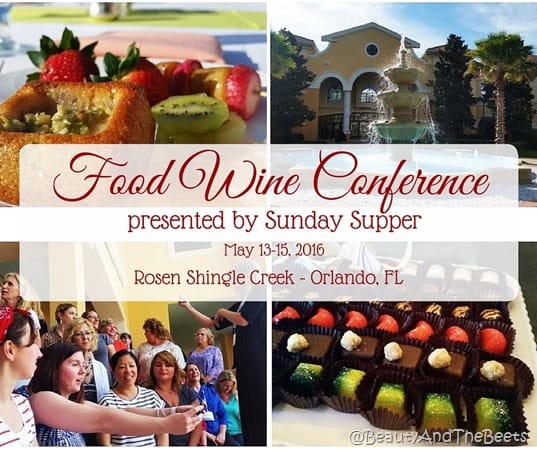 This was my second year attending the Food Wine Conference (#FWCon) at the Rosen Shingle Creek hotel. Last year we stayed at the hotel, this year, Mr. Beet and three kittens piled into a hotel room along I-drive that was close to the conference. First of all, my newest kitten Olive, loved the hotel room, but hated the travel (it was 20 minutes from our house to the hotel)- but all in all it was a pretty successful vacation for all. (the other two kittens are seasoned travelers, as is Mr. Beet).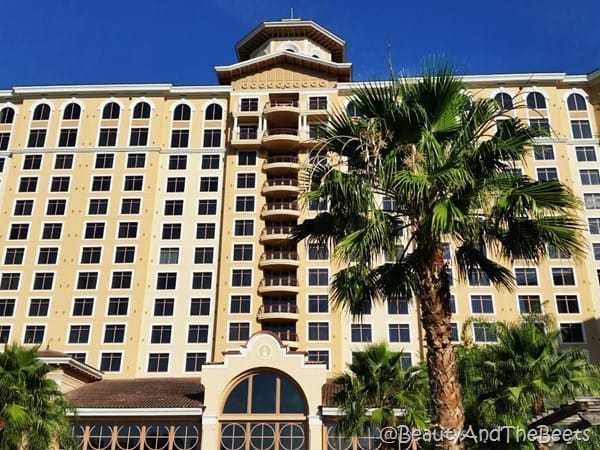 However, enough about that. I must first disclose that I was selected as a brand ambassador for the conference and Fields Auto Group was my assigned sponsor. Fields Auto Group provided transportation for the event. For my participation I did receive a reduced price on my ticket. However, I ended up with a fully sponsored ticket by Wish Farms when I took second place in their #blueberrytoss competition. This was my winning recipe, my Blueberry and Fig Quinoa Salad with Lemon and Basil.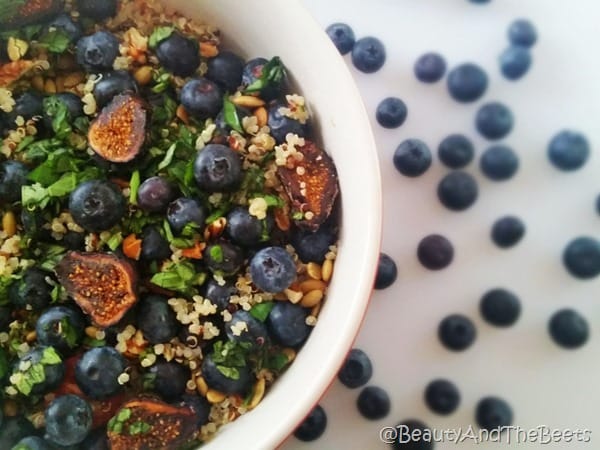 The focus of my weekend was the Food Wine Conference, now in it's 4th year. Just as last year, the festivities begin on Friday night with a host of sponsored events and the annual Taste of Shingle Creek dinner. Sponsored events like the Florida Milk Spa by Florida Dairy Farmers and the Very "Berry" Welcome Reception by Florida Strawberry Growers Association.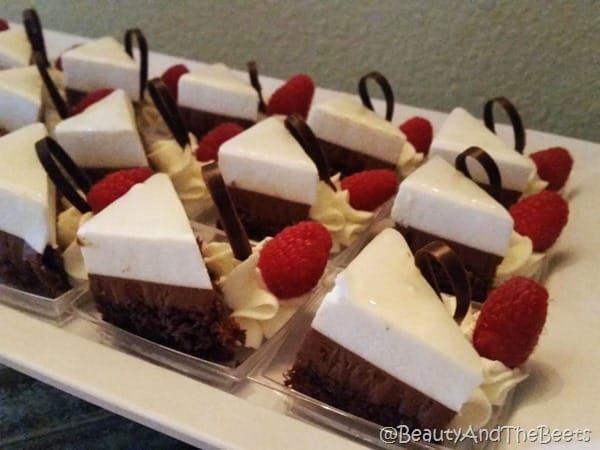 The dinner was fantastic as always. From sushi to steak and all the sweets in between, this has become a favorite tradition among conference attendees.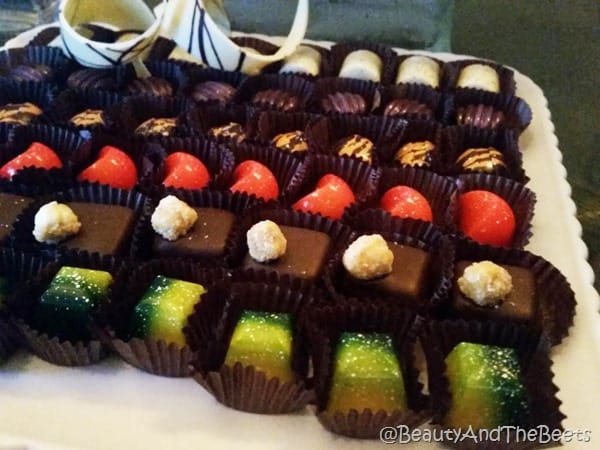 My favorite meal was the Sunday brunch sponsored by Duda Farms. We ate in a beautiful courtyard along the golf course at Shingle Creek. And it was amazing. There was a large selection of fresh fruit, eggs, waffles etc.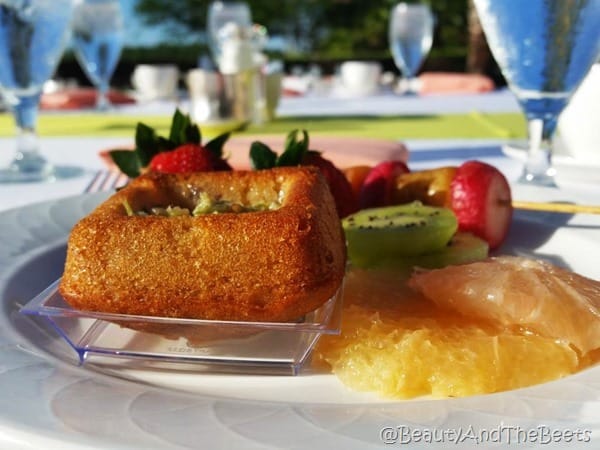 My favorite dish was the celery spice cake w/ infused white chocolate ganache and salted celery gremolata.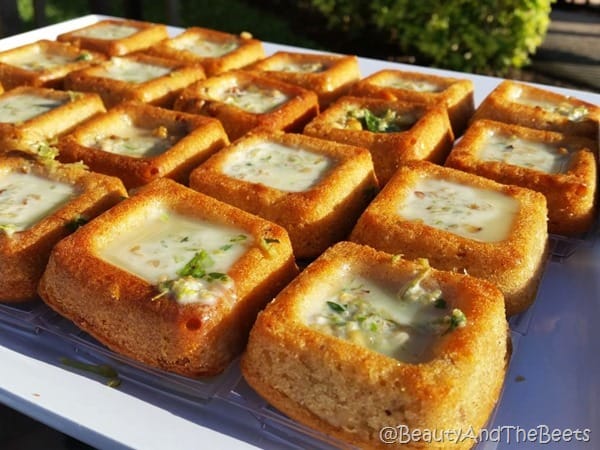 And we enjoyed grilled potato and radishes as well as Dandy Meyer Lemon Cheesecake.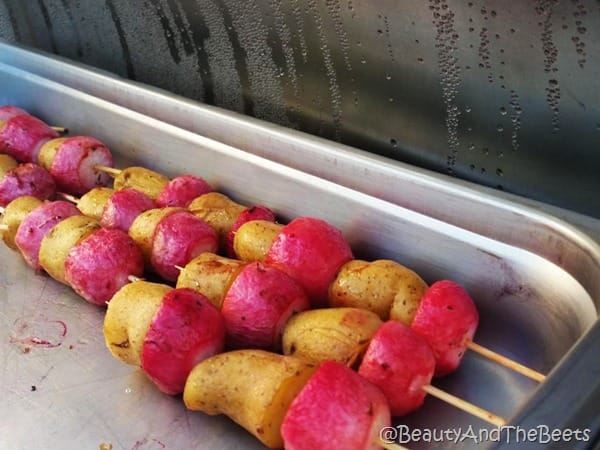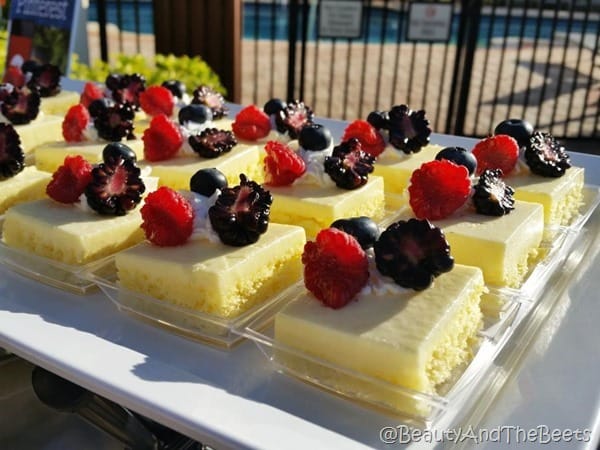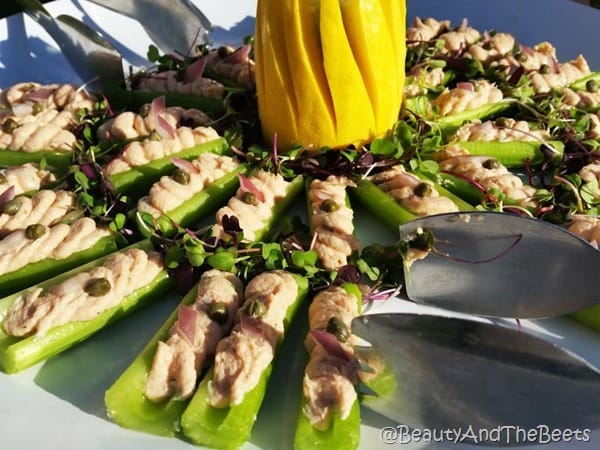 Among many of the conference events, we learned about life on a dairy farm with some Cabot Cheese Farmers. Their product is 100% Vegetarian, using non-animal based rennet in all their cheeses.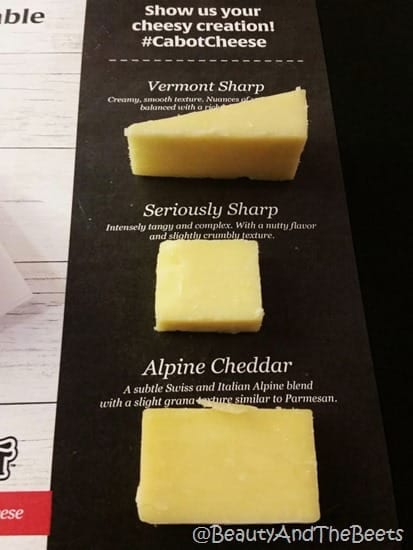 We were asked to create mini appetizers from an assortment of ingredients in the middle of the table.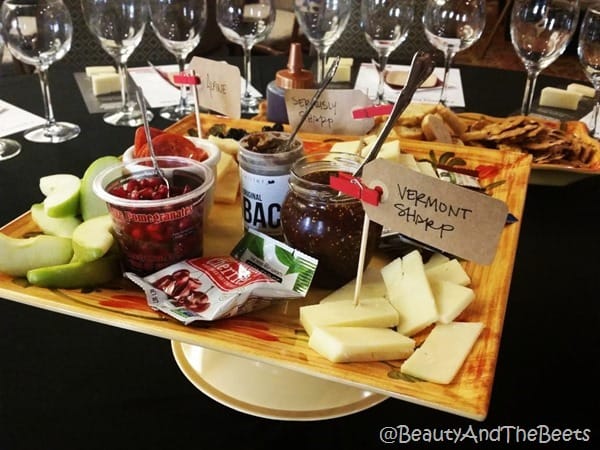 I went with dark chocolate, extra sharp cheddar and pure Vermont maple syrup on a toast point. And it was delicious!!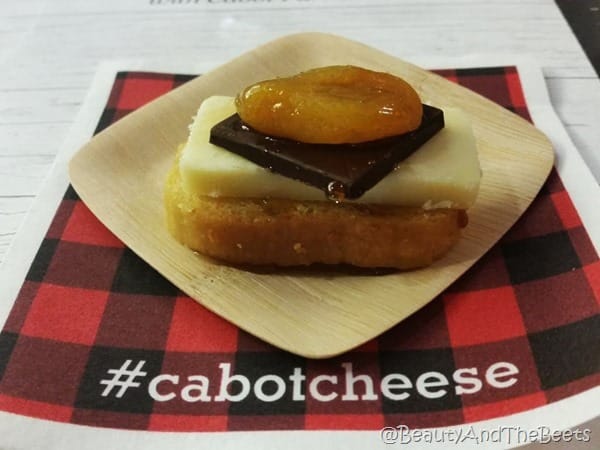 Perhaps the highlight of my weekend was being team captain for the first ever #Hashed competition. Eight teams, with 8-10 people per team were asked to make a dish using secret ingredients Chopped style. The only ingredient we knew of in advance was blueberries from Wish Farms.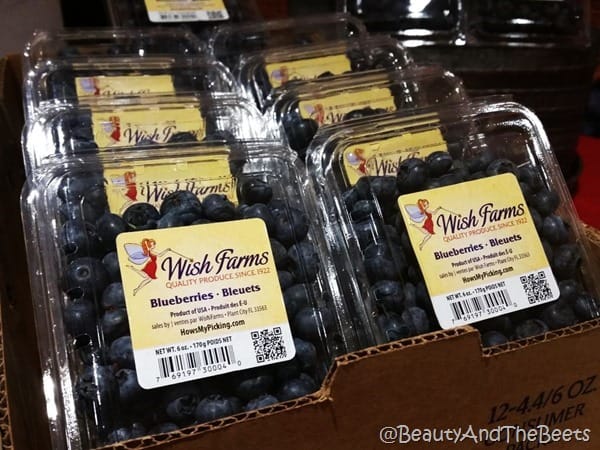 I had a rock star team. Every one of them had way more experience in the kitchen than I did so it worked very well for me. A few were World Food Championship competitors and a few were certified Chefs. Shout out to my team-
Kristine from Welli Desserts
Cricket from Cricket's Confections
Ashley from A Cup of Charming
Kim from The Prize of Cooking
Amy from My World Simplified
Krystal from Brought to You by Mom
and Scott from 1 Educated Palate
Though we all put our heads together to develop and prep our dish, only one of us was permitted in the actual kitchen. Scott from my team, is a Culinary Professor at the very school we were attending the conference at (Rosen College of Hospitality) so it seemed an obvious choice to let him do the cooking. Here is a really bad pic of me and some of my team: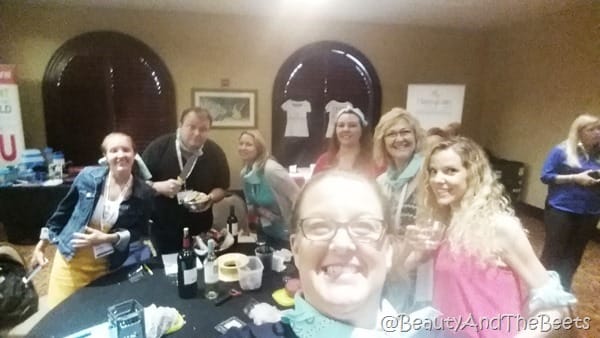 The competition was judged by Ricky Ly of Tasty Chomps, Michele Northrup (a.k.a. Saucy Queen) from The Intensity Academy, and Janice Mondavi of CK Mondavi wines. And our host was none other than the Retro Rad Diva herself- Emily Ellyn.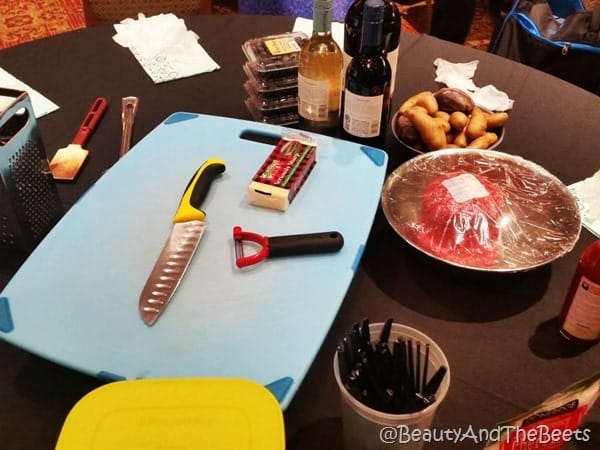 We were judged on the creative use of the ingredients- Wish Farm blueberries, Certified Angus ground beef, Cabot Cheese extra sharp cheddar, Idaho potatoes, Stoneridge Orchards dried cherries, Out of the Weeds roasted tomato vinaigrette, Chai Sweet Chili sauce from The Intensity Academy and wines by CK Mondavi. We rolled up the fruit along with chai chili sauce into the meat and made a fruity spicy meatloaf with smashed potatoes. Though I am not describing the dish with any justice as it was super fancy. And there was a fruit reduction with the wine and the fruits. And now you see why I was not the chef of my own team.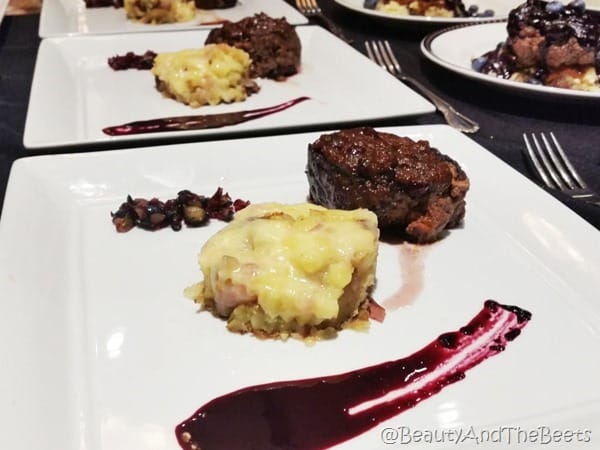 Sadly, we were not the winners, but we were up against some very tough competition.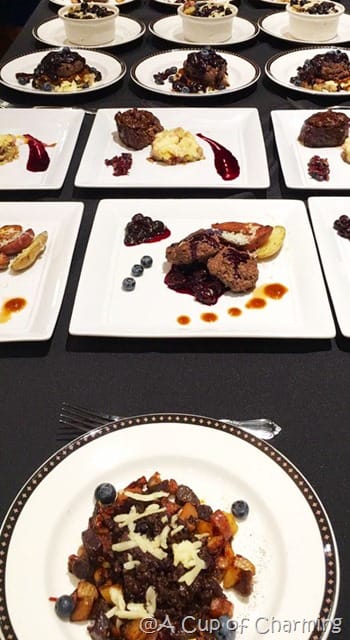 The final presentation, and perhaps my favorite, was by famed food stylist Denise Vivaldo and food photographer Kita Roberts of Pass the Sushi– absolutely hilarious. I learned about how to manipulate food in photography, using props like fake ice cream, and incorporating Vaseline on pie crust for effect.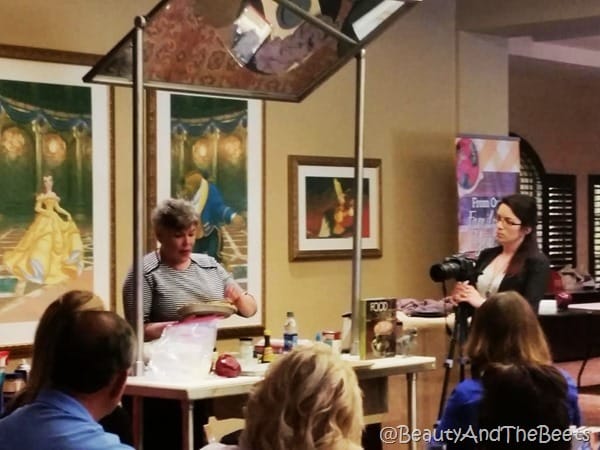 This was also the first year that I was a member of the Sunday Supper Movement, the main presenter of the conference. This year I was able to join in the group photo. While this isn't it below, we did grab a bunch of selfies while waiting for the final shot.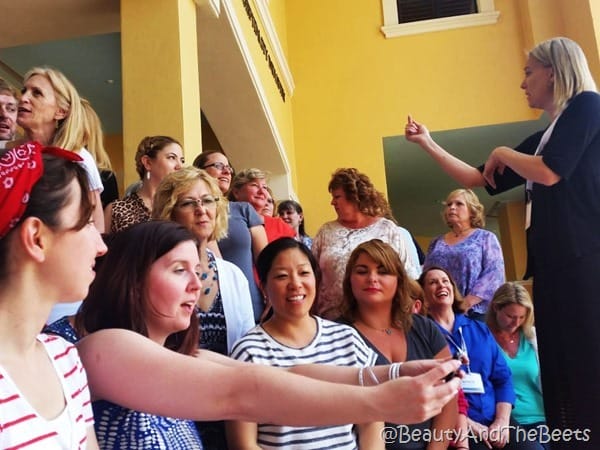 I was made to feel like a celebrity all weekend as we were chauffeured around the Rosen property by luxury cars from Fields Auto Group. I stuck with rides in the BMW's but I heard there was a Bentley taking people around.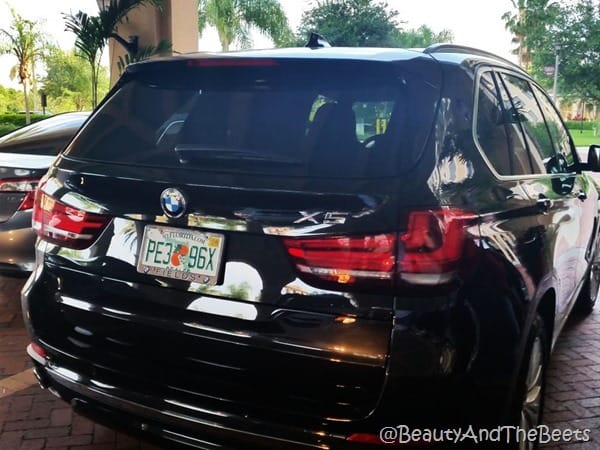 And thus, another fabulous conference comes to an end and I am home recovering, excited to have met so many new friends and reconnected with old ones. Thank you to Isabel and Sunday Supper for another amazing time this year!!